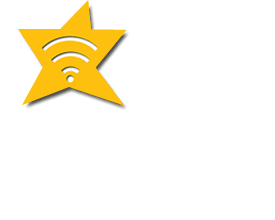 Although we are in the dog days of August, there was still connected car news that was too short to report about Apple, AirBorn, Volvo, Quanergy, and Uber.
 Apple Sued for Not Stopping Texting on iPhones While Driving
Apple is being sued because it failed to design an iPhone that disables texting while driving that would have prevented a 2013 motor vehicle accident that killed two women and paralyzed a young boy
In the suit, filed July 28 in the Tyler Division of the Eastern Division of Texas, plaintiffs allege that the child, identified as L.M., and decadents Shari Standard and Sandra Jones were traveling east on April 30, 2013, when another motorist, Ashley Kubiak, struck their 2008 Chevrolet Tahoe with her 2003 Dodge Ram. Kubiak was driving her truck behind the victims "while at the same time operating her iPhone" on the "straight and unobscured" roadway when the collision occurred.
The petition charges Apple had "no universal solution or 'built-in' method of disabling the sending or receiving of text messages, emails or notifications while driving" implemented into the iPhone.
AirBorn Flexes
AirBorn, announced the launch of their DuraFlex flexible circuit line.
AirBorn's DuraFlex flexible circuits are extremely durable, making them ideal for high-temperature applications where space is at a premium and applications where shock and vibration are commonplace. AirBorn's DuraFlex is thinner than fixed or flexible cabling, yet performs at the same temperature and electrical specifications. DuraFlex is available in many flex constructions using 0.5 oz. and 1 oz. copper weights with dielectric thicknesses of 2 mil or 4 mil. DuraFlex™ can be produced in lengths of up to 110 inches (> 9 ft). DuraFlex's light weight, flexibility and thin profile equates to greater design freedom for OEMs.
AirBorn's DuraFlex flexible circuits are ideal for automotive or virtually any application that demands the dynamic flexible nature.
Volvo XC90 Multimedia Panned by Strategy Analytics
A recent expert review from the In-vehicle UX (IVX) group at Strategy Analytics  has evaluated the 2016 Volvo XC90 infotainment system. Overall, the system had many positive aspects but was held back by usability issues that will impact first-time users.
"While the touchscreen worked well, alternate HMIs are still necessary for complex tasks such as scrolling long lists of contacts or media. Unfortunately, this is where the Volvo XC90 falls short; speech recognition for calling a contact left a lot to be desired and radio tuning required a specific grammar that was not initially intuitive."
Quanergy Recognized
Based on its recent analysis of the light detection and ranging (LiDAR) market, Frost & Sullivan recognized Quanergy Systems, Inc., (Quanergy) with the 2015 Global Frost & Sullivan Entrepreneurial Company of the Year Award. Deviating from the conventional approach of integrating costly LiDARs into heavy machinery, Quanergy has focused on producing user-friendly devices that can be integrated into handheld devices. The company's practice of adding analytical capabilities to its LiDARs has broadened the scope, thereby popularizing LiDAR usage in a number of diverse applications.
Preloaded with a user-friendly interface and extreme operational flexibility matched with plug-and-play features, Quanergy's technology provides customers with an effortless deployment experience. Apart from presenting stand-alone sensors, Quanergy's product line also boasts comprehensive sensing systems that facilitate the strategic placement of components such as the 3D LiDAR, global positioning system (GPS) receiver, inertial measurement unit (IMU), and human-machine interface (HMI) for 3D mapping and visualization.
Uber Allows Felons to Drive
The city of San Francisco's District Attorney George Gascon has brought a lawsuit against Uber for advertising that it checks the backgrounds of drivers because it doesn't require its drivers to have DOJ fingerprint checks like taxi drivers. The suit claims that at least 25 drivers throughout the state of California have passed through Uber's background checks even though they had criminal histories for serious felonies and could endanger passengers.