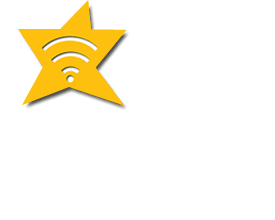 This week's automotive connected car news that was too short to report features Qualcomm, Apple, Mobile Devices Igenierie, miRoamer, Toyota, Verizon Telematics and SirusXM.
 Qualcomm Buys CSR
Qualcomm  announced that its it has completed its acquisition of CSR plc (CSR), a provider of end-to-end semiconductor and software solutions for the Internet of Everything (IoE) and automotive segments. Cambridge Silicon Radio Limited is currently an indirect, wholly-owned subsidiary of CSR. Cambridge Silicon Radio Limited will be renamed Qualcomm Technologies International, Ltd., which will become a subsidiary of Qualcomm Technologies.
Rumor du Jour Apple to test iCars in Concord, California
Apple has contacted the owners of the GoMomentun Station in Concord, California to test cars. The facility is the former home of a navy base that was best known to killing the most African American service people during World War II at the Port Chicago disaster.
"We don't know. They haven't said what they want to test. It could be an iPhone," siad Jack Hall, program manager for connected vehicles and autonomous vehicles at GoMentum Station.
The Concord NWS is a Superfund cleanup site. Areas are contaminated with heavy metals, semi-volatile organic compounds (SVOC) and organochloride pesticides.
Apple Hugs HUDs
Analyst Trip Chowdhry from Global Equities reports that Apple is working on a heads-up display (HUD) that will cover between 27 to 50 inches that could span across a car's windshield. The display could show all kinds of information to the driver as well as play Apple Music and offer a conversation with Siri.
It has also been rumored that the HUD will respond to gestures. Therefore, drivers could give Siri a hug to search for nurturing friendly music.
TCU Update for UCSD Hack Coming Soon
Security updates for the telematics control unit (TCU) that UCSD researcher hacked  will be available within in ten days. The TCU C4E family dongles are from Paris-based Mobile Devices Ingenierie.
 miRoamer Coming to Ford SYNC Applink
Connexion Media has signed a worldwide distribution agreement with Ford Motor Company for its miRoamer radio and music service to join the car manufacturer's SYNC ecosystem. miRoamer will be available in millions of new and existing Ford vehicles worldwide.
It will integrate with Ford's SYNC Applink, a technology that enables the driver access to control their favourite apps via voice control on their smartphone.
Applink also has inbuilt technology to control the car audio system, steering wheel controls and multifunctional display and center stack.
The SYNC-enabled miRoamer iOS and Android apps will become available shortly, once the Ford certification and approval process is completed.
Toyota Drops Denso
Toyota will no longer be using infotainment navigation systems from Denso autoparts.
Verizon embraces Mercedes-Benz mBrace
Verizon telematics supplies the connectivity for the Mercdes-Benz mBrace platform that comes with free app remote start features for five years.
SiriusXM Puts Doron Levin "In the Driver's Seat"
SiriusXM  announced the launch of "In the Driver's Seat," an all-new show about cars and all things auto-related hosted by veteran automotive journalist, Doron Levin.  Mary Barra, Chief Executive Officer of General Motors, will be the first guest of the inaugural episode of "In the Driver's Seat."
"In the Driver's Seat" will premiere on August 29, at 12:00 pm ET, and will be broadcast Saturdays at noon from Detroit, home of the global automotive industry, with an encore broadcast Sundays at 9:00 am ET.