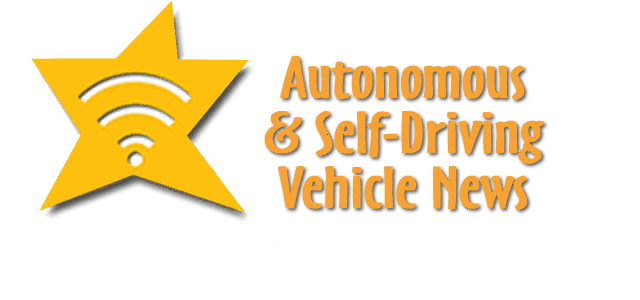 In autonomous and self-driving vehicle news are Waymo, Cruise, Cyngn,Teamsters, Perrone, ANELLO and dSPACE.
dSPACE News
More Waymo in SF
On Tuesday, Waymo riders can use Waymo One across our expanded service area—covering nearly 47 square miles of San Francsico. The riders will come from its wait list.
Cruise Talks Emergency Vehicles
Cruise is working on ways to deal with emergency vehicles.
In emergency situations, even  humans find ourselves under stress, acting differently than usual. Consequently, besides navigating the actual emergency, Cruise  autonomous vehicles must also anticipate and adapt to the unpredictable behavior of human drivers in such contexts. With over 5 million miles of driverless experience, Cruise AVs have demonstrated their ability to enhance road safety versus status quo human driving. First responders also play a vital role in the health and safety of our communities and share in our mission of saving lives. Cruise recognizes the unique challenges first responders may face when interacting with an autonomous vehicle that has no driver present. Cruise wil strive to be a good partner, and leverage is technology to help support those who serve the community.
Although incidents are rare, Cruise teams stand ready to address any concern that is raised and are committed to continuously improving our technology and operations to ensure greater safety and reliability on our roads. As part of that process, Cruise works in close communication with police, Emergency Medical Services (EMS), fire officials and other city stakeholders and regulators to better understand their needs, and how they can improve. From those discussions, Cruise focused on minimizing operational impact, quickly exiting emergency scenes, and increasing predictability. Here are some of the key innovations:
Preemptive AV slowing during siren detection: Cruise AVs are designed to recognize emergency vehicle sirens and lights and yield to them while following traffic rules. To enhance this capability, our AVs now start to proactively slow down even earlier, to 70% of the posted speed limit at an early indication of a nearby siren when the emergency vehicles are not yet visible.
Improved emergency vehicle prediction behavior: Cruise enhanced the AV's ability to predict if a fire truck will continue to drive through an intersection against a red light, while also factoring in the speed at which that will happen.
Intersection stop regions: When approaching intersections, Cruise upgraded the system to identify additional early stopping locations if the AV detects either lights or sirens.
Emergency scene recognition: Crusie also improved the technology its AVs use to recognize an emergency scene. We've improved our existing Emergency Scene Recognition System to better detect such scenes earlier and from farther away,
Parked emergency vehicle bypassing: Crusie improved the AV's design to more effectively bypass double-parked emergency vehicles to help prevent the AV from getting stuck behind such emergency vehicles and blocking traffic
Enhanced audio detection: As part of continuous improvements, Cruise is enhancing the car's existing siren detection capability to be able to more rapidly detect a much larger diversity of different siren types & variations. This improvement will ultimately help our cars better determine if an emergency vehicle is nearby, and how best to respond.
Multiple alert notifications: Cruise worked closely with police and fire to find solutions to be notified of emergency situations. We have set up email alerts directly from San Francisco Emergency Services for emergency scenes that need to be avoided. In addition, dispatch can call our teams 24/7 with updates if necessary. These new outreach methods build off of the already existing critical support line that's been available to first responders.
Fire hose and caution tape detection: Earlier this year, Cruise rolled out product improvements that enhance identification of fire hoses and caution tape. We are also improving our ability to identify very low-lying deflated fire hoses.
Improving emergency vehicle interactions
While these changes further improve interactions, there may be times when unique and unpredictable situations are unavoidable. So Cruise made operational modifications that can aid the AV to get out of the way as quickly as possible:
Improved scene exit: Remote assistance advisors have always worked to resolve issues expeditiously, but we have made changes to enhance their abilities to clear the scene even more quickly.
Conditional routing: Improved tooling capabilities for our remote assistance advisors to assist with AV routing and maneuvering in situations such as following the directions given by law enforcement.
First responder emergency access: In emergency situations, teams will allow first responders to access the AV and manually move the vehicle.
Through continued training with law enforcement, firefighters, and EMS Cruise can leverage its cooperative relationship to educate and receive feedback. Cruise's goal is to enhance the AV's responsiveness in various emergency situations and ensure clear understanding and predictability of the car's behavior.
Cruise launched operations in Houston.
Cyngn Offers AV Consulting
Cyngn, (the "Company" or "Cyngn") (Nasdaq: CYN), a developer of AI-powered autonomous driving solutions for industrial applications, is excited to announce the expansion of its offerings with the introduction of expert Autonomous Vehicle (AV) Consultancy Services. With this new initiative, Cyngn is committed to partnering with businesses in the manufacturing and logistics sectors, helping them to plan autonomous vehicles solutions that yield more successful AV deployment and development projects.
So far, several companies have benefited from Cyngn's AV expertise, including companies from the Fortune Global 500. This program has already led to cutting-edge AV development projects in manufacturing and mining. This year, the company announced two successfully completed projects: one with Arauco, the global wood supplier, and one with a global OEM in the mining industry.
"Many business leaders come to us with ideas of vehicles or workflows they would like to automate," said Cyngn CEO, Lior Tal. "This service enables our expertise to begin generating insight and value to our customers even before we deploy autonomous vehicles in production, which ultimately forges stronger working relationships. We also expose ourselves to valuable market data that informs our own strategic initiatives. For example, our successful autonomous forklift project established world-class partners in Arauco and BYD. We've started to commercialize the autonomous forklift and are now accepting pre-orders."
Cyngn's autonomous vehicle consultancy service expands upon its suite of industrial AV products and reinforces its core belief that without automation, businesses will struggle to remain competitive. By focusing on surfacing details that deliver the most significant impact to efficiency and safety, Cyngn helps to illuminate the value and plan for AV adoption.
Clients working with Cyngn's seasoned experts can look forward to:
Streamlined Operations: Cyngn optimizes workflows, enhancing productivity.
Enhanced Worker Satisfaction: Improved employee experiences result in greater productivity.
Technology Insights: Stay at the forefront of automation with expert guidance on the optimal solutions for a given use case from sensors to AI to computer vision.
Quantifiable Benefits: Identify and measure advantages that enhance profitability.
Informed Decision-Making: Gain insights to make well-informed choices about autonomy, maximizing returns on investment.
To learn more about Cyngn's consultancy services and discover how autonomy can enhance your business operations, visit cyngn.com/automation-and-autonomy-consulting. Join us in revolutionizing the future of automation and unlocking new possibilities for growth.
Teamsters Portests Waymo in LA
The Teamsters, in collaboration with community groups and concerned citizens, joined forces to protest the launch of Waymo self-driving cars in Los Angeles County at the Third Street Promenade on Wednesday. The rally comes in response to mounting concerns about the safety and impact of untested autonomous vehicles (AVs) on public streets, which has already led to traffic jams and accidents in other cities across the United States, including San Francisco and Austin, Texas.
"We cannot allow the unchecked deployment of untested technology on our roads," said Chris Griswold, President of Teamsters Joint Council 42. "Our priority is safety and the protection of jobs. We urge all local elected leaders in L.A. County to hold companies like Waymo accountable by ensuring that this technology is thoroughly tested and regulated before more damage is done to our communities, as we have seen in other regions of the country."
The protesters chanted "Waymo? Hell no!" and distributed leaflets to the public informing them of the dangers posed by driverless cars and trucks. The launch of Waymo in L.A. County is a cause for alarm, as the region faces unique challenges and complexities with traffic, infrastructure, and pedestrian safety. The absence of comprehensive testing and regulation further raises concerns about AV deployment on crowded and bustling streets in the nation's most populous county.
"As a professional delivery driver in Los Angeles, I am aware of how hectic it can get on our streets, and how split-second decisions made by human drivers can save lives," said Jared Hamil, a UPS package car driver and member of Teamsters Local 396. "The roll-out of driverless vehicles on city streets puts our lives and the communities we serve at risk. We need more accountability to ensure that L.A. residents are safe."
"As a firefighter for 31 years, vehicle accidents are one of the toughest incidents I respond to. Witnessing the horrific wreckage that these tragic events cause is heartbreaking," said Frank Lima, General Secretary-Treasurer of the International Association of Fire Fighters. "I have dedicated my career to saving lives, and that is why I am very concerned about this new technology. It's clear that driverless cars and trucks pose a safety concern, not just for firefighters but for our entire community. Cities across California are already paying the price with multiple traffic accidents – not to mention driverless vehicles interfering with fire trucks and other emergency vehicles. Elected leaders throughout Los Angeles need to do the right thing and put the safety of our communities first. They must ban driverless cars and trucks."
This protest follows Gov. Gavin Newsom's recent veto of AB 316, a bipartisan bill supported by the Teamsters, other California labor unions, and more than 90 percent of state legislators in Sacramento. The veto runs contrary to the wishes of Newsom's constituents, given that three out of four Californians support human operators in driverless vehicles. Teamsters view the Governor's decision as an attack on middle-class jobs, motorist safety, and the responsibility of elected officials to do right by the people they represent.
Perrone Partners with WSP TTI
Perrone Robotics, a global leader in automated vehicle technology, is thrilled to announce a groundbreaking partnership with WSP, a leading engineering, environment, and professional services consultancy, Texas Transportation Institute (TTI), Texas A&M mobility research focusing on workforce planning and impacts, and Clever Devices, a technology innovator in transportation solutions. Together, they are embarking on a transformative project to automate a 40-foot bus for automated yard operations in Austin, Texas, in collaboration with the Capital Metropolitan Transportation Authority (CapMetro).
As urban mobility evolves at an unprecedented pace, this exciting venture represents a significant step towards enhancing the efficiency and safety of bus operations for all major metropolitan areas.
Automated bus yard operations, a crucial component of modern transit systems, will revolutionize how buses are stored, operated, and charged. This project aims to demonstrate how automated technology can streamline bus yard operations, reduce costs, and enhance safety, ultimately benefiting passengers, employees, and the environment.
Key Highlights of the Collaboration:
Perrone Robotics' Expertise: Perrone Robotics brings its world-class expertise in automated vehicle technology to the table. With years of experience and a track record of successful deployments, Perrone Robotics will utilize its revolutionary TONY System to deploy the automated vehicle system.
WSP's Engineering Excellence: WSP, a globally recognized leader in engineering and professional services, will provide vital engineering support throughout the project. Their deep industry knowledge and commitment to sustainability align perfectly with the goals of this endeavor.
Clever Devices' Innovative Solutions: Clever Devices specializes in cutting-edge technology solutions for transportation. They will contribute their expertise in connected vehicle systems and data analytics to optimize automated yard operations.
TTI: A diverse, interconnected group of 700 professionals, students and support staff from 38 different countries. TTI staff are recognized state, national and international leaders known for their credibility, technical expertise and reputation for objectivity. TTI also plays a key role in educating the next generation of transportation professionals, training students in the laboratory and classroom.
"This collaboration represents a significant milestone in advancing automated vehicle technology," said Paul Perrone, CEO of Perrone Robotics. "We are excited to partner with WSP, Clever Devices, TTI and CapMetro to pioneer automated bus yard operations for 40-foot battery electric buses. This project showcases the potential of automated technology to revolutionize the public transit sector and contribute to a more sustainable future."
Severin Skolrud, Vice President Transit & Rail at WSP, added, "WSP is committed to shaping the future of transportation. Joining with industry-leading partners like Perrone, Clever Devices, and TII makes these advancements available today. We look forward to working together on this project and creating a more efficient and safe bus yard for all of our customers."
The project is set to commence in Q4 2023 and will be conducted at a dedicated testing facility in Austin, Texas. The results of this innovative endeavor are expected to have far-reaching implications for the future of public transportation. By pioneering automated yard operations, Perrone Robotics, WSP, Clever Devices, TTI, and CapMetro are paving the way for a more efficient, sustainable, and customer-centric transit system in Austin and beyond.
About Perrone Robotics, Inc.
Perrone is a leading provider of fully automated vehicle systems. The company delivers mobility excellence via TONY® (short for "TO Navigate You"), a vehicle independent retrofit kit for use in the automated transit of people and goods in geo-fenced and localized operations. TONY embeds inside any vehicle type or model, for any job application to provide a complete "artificial driver" solution that brings full autonomy in a safety certifiable framework. Proven, piloted, and in commercial production, Perrone automated systems help commercial, municipal, and governmental customers increase transportation efficiencies, enhance safety, and accelerate zero-emission electric vehicle deployment. The company also offers a portfolio of existing turnkey automated shuttles and vehicles pre-integrated with the TONY AV-Retrofit kit.
ANELLO Centimeter Accurate
ANELLO Photonics, the Creator of the SiPhOG™, is pleased to announce new real-time centimeter-accurate positioning and localization capabilities for its product line of optical-gyroscope based navigation systems. Real-time centimeter accuracy is achieved utilizing Real-Time Kinematic (RTK) correction data from GEODNET, a community-based decentralized network of worldwide over 3,000 GNSS reference stations to date.
Under the partnership agreement, ANELLO Photonics customers will have access to a free trial of RTK services and competitive options for long-term, high-volume correction data requirements. Furthermore, ANELLO Photonics and GEODNET will promote each other's technology to drive awareness and adoption of combined solutions that provide truly world-class position accuracy in challenging operating environments.
By combining the ANELLO Photonics Silicon Photonics Optical Gyroscope (SiPhOG™) with GEODNET'S global RTK correction network customers now have access to a new global cyber-infrastructure for reliable measurements at a radically reduced cost. The partnership offers customers a unique combination of cutting-edge optical gyroscope technology together with a reliable and global RTK correction network that enables centimeter-accuracy for industries operating in challenging RF and GNSS-denied environments such as city centers, construction sites and orchards. The partnership between ANELLO Photonics and GEODNET will address these challenging applications by leveraging the power of the ANELLO SiPhOG™ technology and its GNSS-denied dead-reckoning algorithms together with GEODNET's distributed global network of RTK stations which offers centimeter-accurate solution initialization. This combined capability provides world-class accuracy while dramatically reducing the total solution cost for the end customer.
"We are excited to partner with and support the mission of the GEODNET Foundation to simplify affordable access to RTK correction data via a community-driven, world-wide network of modernized multi-constellation GNSS stations," said Dr. Mario Paniccia, CEO of ANELLO Photonics. "By combining ANELLO's  expertise in optical gyro technology, INS solutions and AI algorithms with GEODNET's fast growing global network of RTK correction data, we will collectively unlock new and exciting possibilities for precise-positioning in challenging environments where GNSS signals are frequently unavailable or unreliable."
The partnership between ANELLO Photonics and the GEODNET Foundation demonstrates ANELLO's commitment to innovation and solution-level offerings in challenging GNSS-denied environments. Through their combined expertise, ANELLO Photonics and the GEODNET Foundation aim to simplify performance intensive applications such as high-definition mapping and aerial or terrestrial autonomous vehicle deployment.
ANELLO Photonics is currently engaged in trials with various market-leading customers in the Construction, Farming, Robotics, Trucking, Unmanned Aerial Vehicles, Autonomous Vehicles, and Defense space.
dSPACE News
With TÜV Süd's ISO 26262 certification of the entire Automotive Simulation Models (ASM) tool suite, the sensor-realistic 3D environment AURELION, and the user interface ModelDesk, dSPACE is now the world's first provider of a fully certified tool chain for validating safety-relevant automotive functions. TÜV Süd had previously certified both the VEOS integration platform and the SIMPHERA validation framework. As a result, dSPACE now comprehensively supports customers in the homologation of functions for driver assistance systems, autonomous driving, and electromobility applications.
Users can now drive their development and approval projects for in-vehicle safety-related functions in a fully ISO 26262:2018-certified environment, for all automotive safety integrity levels (ASIL). The tool chain covers applications from the creation of complex traffic scenarios using interactive editors and various automotive real-time and physics-based sensor models, to integration tasks with virtual ECUs, as well as complete verification and validation tasks.
"Our goal is to provide our customers with the best possible and most comprehensive support for the approval of safety-relevant vehicle functions. The end-to-end ISO 26262 compliance of our tools relieves function managers of a great deal of work," explained Michael Peperhowe, Lead Product Manager Simulation and Validation at dSPACE.
The certification of ASM, AURELION, and ModelDesk allows users to fully concentrate on the development of vehicle functions and efficiently drive a SOTIF-compliant validation process. The certified tools from dSPACE can be used for qualified use cases without restriction for safety argumentation. This can significantly accelerate the overall homologation of a vehicle function.
After the successful ISO 26262 certification of the entire Automotive Simulation Models (ASM) tool suite, the sensor-realistic 3D environment AURELION, and the user interface ModelDesk, dSPACE is now the world's first provider of a fully certified tool chain for validating safety-relevant automotive functions.
About dSPACE
-Motorola Solutions (NYSE: MSI) today announced that it will deploy its M500 in-car video system to Lithuania Police, bringing new capabilities to the force's operational vehicles. Powered by advanced artificial intelligence and high resolution cameras, the M500 constantly scans the environment from multiple viewpoints to help officers identify threats in real time and provide valuable video evidence. The police force is implementing the in-car video solution to support a variety of its daily operations to help keep the nation's roads safe.
"Police officers need to be prepared for anything when they are out on patrol," said Michael Kaae, corporate vice president at Motorola Solutions. "Even seemingly mundane situations can escalate in seconds. Video security technology can play a critical role in protecting police officers, community members and property and is an integral part of modern policing."
Motorola Solutions will provide the new M500 together with its VideoManager evidence management platform to store and manage video footage from in-car video technology as well as the VB400 body-worn cameras used by Lithuanian Police officers. The company's VideoManager software provides a seamless and intuitive workflow and enables frontline teams to share footage between officers and the control room to collate video evidence for investigations and post event reviews.
Motorola Solutions has been a trusted technology provider to public safety organizations in Lithuania for 15 years. The company provides the nationwide TETRA digital radio network and devices and has recently equipped the National Police and Border Guard Service in Lithuania with more than 2,500 body-worn cameras.
///
ay