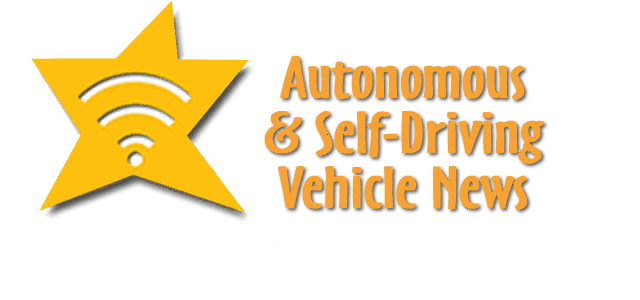 In autonomous and self-driving vehicle news are GM, Waymo, Applied Intuition, Pronto.ai, TIER IV, Pony.ai, Toytota, Wind River, Horizon Robotics, Hesai Tech, NVIDIA, Innoviz and BMW.

GM Hands Free Eyes On for Super Cruisers and More
General Motors launched "Hands Free, Eyes On," a consumer education program to encourage consumer confidence in the use of advanced driver assistance systems (ADAS) as part of GM's larger commitment to the safe deployment of these technologies 1, like Super Cruise 2 . To avoid concern and confusion about the benefits of ADAS as they become more widely available, GM intends to give consumers more information so that they are informed, excited and confident in the technology.
"We know that to help achieve our vision of zero crashes, we must increase the adoption of ADAS and proactively highlight the benefits they offer," said Scott Miller, GM vice president, Software Defined Vehicle and Operating System. "To increase usage, we must help drivers understand how currently available technologies, like Super Cruise, work and the responsibility drivers have when using ADAS features. We want customers to be assured of what we are doing to safely deploy these technologies."
The "Hands Free, Eyes On" program is designed to explain the current state of ADAS — from active safety to hands-free features like Super Cruise — available to customers, all of which require the driver's constant attention to the road, versus fully autonomous driving which does not require driver intervention. With a hands-free enabled vehicle like one equipped with Super Cruise, the driver is responsible for the vehicle's operation. That means their eyes need to be on the road at all times, even when their hands are free.
GM is committed to the safe deployment of current and future advanced driver assistance systems and believes part of this is helping consumers to understand their capabilities and how to properly use them.
Core elements of safe deployment include:
1. A commitment to testing and validation
2. Integrating a comprehensive set of sensor technologies
3. Ensuring technologies have driver attention systems
4. Keeping our maps updated by monitoring roads and working with the public sector
5. Educating consumers and other stakeholders
Austin Next City for Waymo
Austin will be Waymo's fourth major ride-hail city, joining Metro Phoenix, San Francisco and Los Angeles,
For the past few months, Waymo tested in and around downtown in our all-electric Jaguar I-PACE vehicles to reacquaint the generalizable Waymo Driver with the city. With this early testing successfully concluded, they will begin an initial phase of operations this fall, with fully autonomous deployment and our first rides with the public in the months following.
Waymo expects that Austin operations to be a truly useful service from the start, traversing a large portion of the city night and day. The Waymo Driver will travel to many popular locations, like the heart of downtown, Barton Hills, Riverside, East Austin, Hyde Park and more.
Applied Intuition Expands to Royal Oak Michigan
 Applied Intuition, Inc., a tooling and software provider for autonomous vehicle (AV) development, hosted Representative Debbie Dingell (MI-06) and Representative Haley Stevens (MI-11) at its Michigan offices on August 2nd. Applied also announced that the company has expanded its operations in Michigan with the opening of a new Detroit area office in Royal Oak.
The Royal Oak location is Applied's second Michigan office and represents a continued commitment to the nation's automotive and defense hub. Applied acquired Ann Arbor-based Mechanical Simulation Corporation in 2022.
Applied Hosts Rep. Stevens at Its Royal Oak Grand Opening
As part of the grand opening celebration of the new Royal Oak office, Applied hosted Rep. Stevens for a tour of the facility and a demonstration of its simulation software and tools used for both commercial and defense purposes. Rep. Stevens has long championed bills in Congress that have supported the advancement of U.S. technology to strengthen national security and create American jobs.
"As a Detroit native, I am proud to expand our operations in Michigan and contribute to the regional economy," said Peter Ludwig, Co-Founder and CTO of Applied Intuition. "We are thankful for the continued support from Congress that helps advance U.S. leadership in trusted autonomy. I also want to thank Rep. Stevens for welcoming us to Royal Oak. We look forward to working with her to usher in the next generation of American innovation."
Policymakers in Congress increasingly recognize the vital role of Silicon Valley's dual-use technology companies in developing cutting-edge capabilities, deterring adversaries, and maintaining American security.
"Greater Detroit is the economic engine of the Midwest, and the companies located here serve a strategic importance for our nation. By marrying cutting edge technology from Silicon Valley with Detroit's manufacturing prowess, the 11th Congressional District continues to highlight American ingenuity on the world stage," said Rep. Stevens. "I have worked tirelessly in Congress to support our national and economic security. That is why I am so pleased to see Applied Intuition, a Silicon Valley-based company that provides important dual-use technology, expand its presence in Michigan and open a new site in Royal Oak."
Applied Hosts Rep. Dingell at Its Ann Arbor Office
Later in the day, Rep. Dingell made a visit to Applied's Ann Arbor location. The visit comes at a time of renewed interest from Congress in advancing AV policy. Rep. Dingell co-chairs the bipartisan Congressional Autonomous Vehicle Caucus and continues to lead in the development of AV policy in Congress.
Rep. Dingell was also a cosponsor and strong advocate of the SELF DRIVE Act in the 115th Congress, and authored a discussion draft for a recent Congressional legislative hearing held by the Innovation, Data, and Commerce Subcommittee of the U.S. House Energy and Commerce Committee.
At the hearing, Rep. Dingell highlighted Michigan's leadership in AVs and the wide-ranging benefits of the technology, including improved safety, expanded mobility, and greater economic prosperity. She called for Congress to pass a bipartisan, comprehensive framework that supports safe, responsible deployment of AVs.
"I firmly believe in the promise of AV technology and am committed to keeping America a global leader in AV development and manufacturing," said Rep. Dingell. "It was great to visit Applied Intuition, see a product demonstration, and hear about their work to keep us at the forefront of innovation."
"We are thankful to Rep. Dingell for her robust policy leadership around the safe deployment of autonomous vehicles," added Ludwig. "Rep. Dingell's efforts to pass autonomous vehicle legislation are a testament to the region's perseverance and innovative spirit. We started Applied Intuition on the belief that virtual testing and simulation are imperative to proving the safety of advanced driver assistance systems and autonomous vehicles. I am thrilled to support the strong automotive innovation and excellence here in Ann Arbor and greater Detroit."
Pronto and Whittle Consulting Unveil Study
Whittle Consulting, a global expert in integrated strategic planning for the mining industry, and Pronto, the Silicon Valley-based autonomy pioneer producing the world's leading Autonomous Haulage System, today released their joint study, "Autonomous Swarm Haulage: The Economics of Autonomous Haulage with Small Trucks." The study presents a groundbreaking analysis demonstrating that when mining haul trucks are automated, bigger is no longer always better.
Whittle Consulting modeled the net present value (NPV) of mining a representative copper ore body through four different scenarios, taking into account all facets of the mining value chain over an 18 year life-of-mine (LOM) horizon.
Source: Autonomous Swarm Haulage: The Economics of Autonomous Haulage with Small TrucksKey findings include:
The modeled mine operating with a fleet of autonomous 40-ton haul trucks would realize a 31% greater NPV than if the mine were operated with a fleet of manually driven 100-ton off-road haul trucks
Autonomy significantly improved effective utilization by reducing truck downtime, standby, and operating delays to 5% of availability versus 20% for manual vehicles
One theorized flaw in the small truck logic was the prospect of traffic congestion caused by the increase in the number of trucks operating in the mine, potentially overcoming the efficiency gains of small truck and automation. In the study's simulations, such traffic congestion did not materialize
"The industry has long debated whether mining economics shift to favor smaller trucks when autonomous," said Gerald Whittle, CEO, Whittle Consulting. "We're excited to publish the first rigorous analysis that demonstrates that for most mines – the answer is yes."
The study also concluded that converting an existing fleet of haul trucks to autonomous operations increased NPV irrespective of truck size. Both conclusions are consistent with industry experience and past studies, including Whittle Consulting's 2018 Autonomous Haulage Report.
"This study is exciting because it clearly articulates one of the many ways in which autonomy is revolutionizing the global economy today," commented Anthony Levandowski, CEO of Pronto. "The results also illustrate why our strategy has been centered around making automation accessible to the majority of mines and quarries around the world that aren't running the Ultra Class trucks that the legacy AHS providers have been focused on."
Pronto had previously demonstrated the commercial benefits of an AHS capable of scaling down to the smallest trucks and smallest operations, and the Pronto-Whittle study substantiates that by identifying the specifics of why small trucks are favored when autonomous: lower maintenance costs, better fuel efficiency, faster haul speeds, narrower benches / steeper pit walls are possible, and better overall fleet utilization, among others.
TIER IV Joins WEF Innovator Communities
TIER IV, a pioneer in open-source autonomous driving (AD) technology, announced it has joined the World Economic Forum's (WEF) Innovator Communities. The invitation-only unicorn group comprises leading startups at the forefront of technological and business model innovation, which share the common goal of addressing critical societal challenges. Named a Unicorn sub-community member, TIER IV will represent automotive and mobility industries, shaping a sustainable and inclusive future through the power of open-source innovation.
"The World Economic Forum is pleased to welcome TIER IV to join our Global Innovators community," says Verena Kuhn, Head of the Global Innovators Community, World Economic Forum. "Including new, innovative voices is essential in the work we do at the Forum; we look forward to what TIER IV's expertise will add to our projects, dialogues and platforms."
As a deep tech in the autonomous driving domain, TIER IV has embraced the vision of "the art of open source, reimagine intelligent vehicles" and spearheaded the development of "Autoware", the world's first and widely acclaimed open-source software for autonomous vehicles. Additionally, as a founding member of the Autoware Foundation, TIER IV played a pivotal role in establishing an ecosystem that empowers global organizations and individuals to advance AD technology through open source. These groundbreaking contributions and global initiatives have earned recognition from the World Economic Forum for TIER IV's work, representing Japan's startup community in the prestigious Unicorn Community.
In June 2023, TIER IV received an invitation to the World Economic Forum's Annual Meeting of the New Champions ("Summer Davos"), showcasing the state of the art related to the social impact of autonomous vehicles. TIER IV advocates for global innovation leadership through open ecosystems.
"We take great pride in joining the Unicorn Community and look forward to collaborating with visionary companies to demonstrate the unique impact that rapidly expanding unicorns can have on society," said Shinpei Kato, CEO and CTO of TIER IV. "We aim to unlock the full potential of AD technology while contributing to solving global challenges and driving industrial development. This includes our commitment to reducing traffic accidents, creating adaptable transportation solutions based on demographic changes, and achieving carbon neutrality through power-efficient and improved mobility."
About World Economic Forum and Unicorn Community
The World Economic Forum is the International Organization for Public-Private Cooperation. The Forum engages the foremost political, business, cultural and other leaders of society to shape global, regional and industry agendas. It was established in 1971 as a not-for-profit foundation and is headquartered in Geneva, Switzerland. It is independent, impartial and not tied to any special interests. The Forum strives in all its efforts to demonstrate entrepreneurship in the global public interest while upholding the highest standards of governance. Moral and intellectual integrity is at the heart of everything it does. The Unicorn Community was newly launched by the World Economic Forum to unite leading private startups valued at over one billion USD.
Pony.ai Partners with Toytota & GAC
Pony.ai, a leading global autonomous driving company, held a joint venture signing ceremony today with Toyota Motor (China) Investment Co., Ltd. (TMCI) and GAC Toyota Motor Co., Ltd. (GTMC). The three parties announced that they will form a joint venture to jointly advance the future mass production and large-scale deployment of fully driverless robotaxis.
The joint venture company will be established in 2023, with an estimated investment of more than RMB 1 billion (approx. USD 139.2 million). GTMC will provide Pony.ai with Toyota branded battery electric vehicles, which are equipped with Toyota's vehicle redundant systems that are suitable for L4 autonomous driving development. The vehicles will be equipped with Pony.ai's advanced autonomous driving technology and will run on Pony.ai's robotaxi network platform, PonyPilot+. The parties' joint efforts will deliver safe and convenient robotaxi services for riders.
The joint venture combines Pony.ai's world-class autonomous driving technology and robotaxi operations experience, Toyota's highly regarded vehicle technologies, and GTMC's advanced production experience. It will provide the capacity for scaled-up robotaxi services, encourage the full commercialization of advanced autonomous mobility, and drive the development of the entire industry into a new stage.
The joint venture will deepen the long-time collaboration between Pony.ai and Toyota. In August 2019, Pony.ai and Toyota announced they would jointly advance the development of autonomous vehicles in China. In September 2019, the two companies joined hands to lead autonomous driving testing on public roads in China, using Toyota's Lexus RX 450h model and Pony.ai's autonomous driving systems. In April 2023, the Toyota Sienna Autono-MaaS (S-AM) vehicle equipped with Pony.ai's sixth generation autonomous driving software and hardware system started public road testing in both Beijing and Guangzhou.
Among its self-owned fleets, Pony.ai currently has a combined fleet of around 200 Toyota and Lexus brand robotaxis, located in all four of China's Tier-1 cities (Guangzhou, Beijing, Shanghai, and Shenzhen) for road tests and public-facing robotaxi operations.
Wind River Partners with Horizon Robotics
Wind River®, a global leader in delivering software for mission-critical intelligent systems, announced a strategic collaboration with Horizon Robotics to advance smart driving solutions. Horizon is a leading provider of energy-efficient computing solutions for advanced driver assist systems (ADAS) for consumer vehicles in China.
The collaboration between the two companies will enable OEMs to leverage a fully integrated ADAS hardware/software solution based on Horizon's Journey series computing solutions and the Wind River cloud-to-edge portfolio. This will reduce time-to-market and cost by simplifying development and integration. The high-performance and cost-effective technologies are ideally suited for next-generation applications such as automated driving and powering the software-defined vehicle.
As a pioneer in commercializing embedded passenger-vehicle ADAS and automated driving (AD) products in China, Horizon's self-developed Journey series computing solutions cover all scenarios of automated driving. Through the partnership, Horizon and Wind River will enable Wind River software, including VxWorks®, the world's most performant, safe, and secure real-time operating system (RTOS); Wind River Helix™ Virtualization Platform, a safety-certified Type 1 hypervisor-based multi-tenant platform; Wind River Linux; and Wind River Studio, on Horizon's Journey series product.
"The auto industry in China is transforming tremendously, and Horizon continues to create the computational foundation for the era of smart vehicles," said Dr. Kai Yu, Founder and CEO of Horizon. "We are committed to improving the efficiency and enhancement of automated driving by collaborating with upstream and downstream partners and are honored to establish this collaboration with Wind River. By leveraging the core capabilities of Horizon and Wind River, we will provide differentiated integrated solutions for OEMs, resulting in safer and optimized mobility for consumers."
"Our collaboration with Horizon is an important step in building an open, innovative, and collaborative ecosystem, which is paramount to the development of the smart mobility industry," said Avijit Sinha, chief product officer of Wind River. "The combination of Wind River software and Horizon hardware will allow OEMs to better leverage the advantages of localized development and delivery for next-generation automotive solutions. Together, we look forward to further advancing the software-defined vehicle and smart driving."
Steel E-Motive Research
Results of a global steel industry initiative aimed at developing the world's first fully autonomous, electric vehicle body structure concept for ride sharing were unveiled, highlighting key sustainability and performance achievements. The project, called Steel E-Motive, is the culmination of a three-year research program led by WorldAutoSteel and in partnership with global engineering firm Ricardo. Its objective was to create a fully autonomous ride sharing vehicle concept showcasing the strength and durability of steel with a critical focus on sustainability for reaching net zero emissions targets. The results are safe, comfortable, and affordable body structures that support automakers in the continued development of Mobility as a Service (MaaS) ride sharing models.
Key program results include:
Sustainability
Potential for ~86% total lifecycle CO2 emissions reduction. 
282 kg body structure, 25% mass reduction over an expected reference vehicle of 374 kg.
Safety and Comfort
Advanced High-Strength Steel (AHSS) body structure and closures purpose fit for Mobility as a service (MaaS) electric vehicles.
World's first autonomous vehicle engineered to meet global high speed crash regulations that can achieve the IIHS "Good" rating.
Seven Advanced High-Strength Steel structural innovations that provide safe, efficient and economical vehicle architectures.
Economy
Intelligent battery packaging that is 37% lighter and 27% lower in cost than average reference battery pack structures, and applicable for current BEVs in development.
Manufacturable using global manufacturing and supply infrastructure at costs that can support profitable margins, both for the vehicle manufacturer and mobility service providers.
"The objective of Steel E-Motive was twofold: one, as an industry, to create a solution that supports a sustainable, safe, and affordable future for urban mobility; and two, to showcase the role modern steel can play in making that future a reality," said Cees ten Broek, Director, WorldAutoSteel. "This project represents an important step forward for autonomous ride sharing and zero-emission transport, and truly demonstrates how working together as an industry yields important results."
Steel E-Motive is the latest in a history of steel industry demonstrations over the past 25 years that showcases new AHSS applications for automotive structures. WorldAutoSteel, the automotive group of the World Steel Association, which comprises 18 global steel producers, led the project, working closely with Ricardo, who managed the overall engineering design, testing, and development.
Vehicle Specifications
The program highlights two virtual concepts designed for 2030-35+ deployment: SEM1, a four-passenger urban transport, and SEM2, a six-passenger extra-urban commuter, both designed for level 5 autonomy with no steering or pedal box.  Other specifications include:
Compact size with short front and rear overhangs

Average tensile strength for the body structure = 1259 MPa.

Low step-in height and scissor doors encasing virtual B-pillar to achieve wide door access for ease of  ingress/egress.

Flexible, open interior. Designed for rear-facing front occupants for an enhanced journey experience.

 

Battery agnostic 

– 

designed for maximum battery volume.

Adaptable to carry cargo in off-peak hours.

4-wheel steering for tight turning circles for navigating inner city roads.

High volume production >250,000.

 
Neil McGregor, Chief Engineer, Ricardo, said: "We're extremely proud of our collaboration with WorldAutoSteel to help Steel E-Motive become a reality. Our experts are working with global OEMs and Tier 1 suppliers to develop solutions for the future of clean and sustainable mobility. The impressive performance, safety, and lifecycle results of this program are validation that steel is infinitely tunable, offering engineering and design flexibility that enables efficient and effective solutions. It has the potential to shape not only the future of Mobility as a Service, but how we design and utilize shared passenger transport in urban environments and city landscapes."
Steel Innovations
Using the newest steel grades and fabrication processes, Steel E-Motive's portfolio enables tailoring vehicle properties that achieve significant safety, cost, and comfort advantages with seven key innovations only possible using steel:
B-Pillarless, one-box open body structure provides a wider door aperture for easy ingress/egress, disabilities access, and facilitates delivery services.
AHSS Extended Passenger Protection Zone provides excellent intrusion protection for rear-facing passengers.
Short Front Crash Zone structure meets the most stringent global crash requirements. Dual Phase (DP) Tailor Welded Blanks enable efficient design.
Small Offset Crash Glance Beam minimizes cabin intrusion and lowers crash pulse while preserving door ring and battery in 64 kph small overlap rigid barrier simulations.
(Rocker) Hex beam energy absorbers, made of roll-formed DP steel, are low cost, compact, and mass efficient, minimizing side crash intrusion and achieving superior battery protection.
Virtual B-Pillars are integrated into the doors, creating a compact section for better passenger visibility and improving passenger access. Bake Hardenable steel's Class A-quality surface combined with a scissor door design enables complete elimination of the body side outer for mass and cost savings.
Industry-First Battery Carrier Frame eliminates the conventional battery case, utilizing the existing floor as the top cover, and features an AHSS triple-skinned bottom cover that seals the battery and provides protection from road debris and jacking errors. These efficiencies result in 37% mass savings (-27% less cost) and can be assembled offline for efficient vehicle integration.
"Steel E-Motive serves as a foundational blueprint for a wide range of applications. Startups and vehicle manufacturers can benefit from fully engineered concepts that can significantly reduce both cost and time to market. It also provides demonstrated results that meet or exceed stringent global crashworthiness standards enabled by the use of high-strength steels – applicable on BEVs in the near-term or future," explained George Coates, Technical Director, WorldAutoSteel. "From a cost perspective, the study highlights important benefits as well. We engineered this program to be affordable for production and to achieve the lowest total lifecycle emissions, putting us squarely on the path towards Net Zero. Using steel supports the use of existing manufacturing infrastructures, which helps to provide low ownership costs, critical for broad adoption."
As with previous steel industry demonstration programs, Steel E-Motive results, data, and CAD models are given freely to automotive manufacturers and others around the world to study and apply its learnings and innovations to produce a new generation of efficient, economic, and sustainable vehicles. For more information and to download a copy of the engineering report,  visit https://steelemotive.world/.
Hesai Tech Integrates with NVIDIA
Hesai Technology, a pioneer in the field of lidar sensors, announced a collaboration with NVIDIA to integrate Hesai's cutting-edge lidar sensors within the NVIDIA DRIVE and NVIDIA Omniverse ecosystems.
By combining Hesai's industry-leading expertise in lidar sensors with NVIDIA's AI, simulation, and software development platforms, the collaboration will unlock new possibilities for the autonomous driving industry.
NVIDIA DriveWorks is the foundation for autonomous vehicle software development and a trusted solution for creating and deploying autonomous driving applications. Developers building on DriveWorks will be able to effectively integrate Hesai's lidar sensors into their vehicles, leading to more efficient and reliable autonomous driving systems.
Simulation is a critical component to the sensor integration pipeline. Built on Omniverse, NVIDIA DRIVE Sim is a powerful simulation platform that enables developers to test and validate autonomous driving systems in a physically based virtual environment.
With the ability to access Hesai lidar sensor models in DRIVE Sim, developers can take advantage of enhanced capabilities for simulating real-world lidar data, enabling more robust and accurate testing of autonomous vehicle algorithms.
Hesai's AT128 is an automotive-grade, ultra-high resolution long-range lidar. With 128 independent VCSEL laser transmitters, AT128 is able to achieve 1.53 million data points per second and a detection range of 200 meters. Its ultra-high resolution point cloud is at the forefront of the industry. As of today, Hesai is collaborating with 11 leading OEMs in the industry on multi-year ADAS contracts, including China's largest new energy vehicle manufacturer and leading auto companies. Among them, 6 OEMs will start mass production and delivery before the end of 2023.
"By combining our expertise in lidar technology with NVIDIA's world-class simulation and software development platforms, we can provide developers with invaluable insights and resources for unlocking the full potential of lidar in autonomous driving applications. This announcement marks a significant step forward in advancing the autonomous driving industry," said Bob in den Bosch, SVP of Global Sales at Hesai Technology.
"This collaboration will provide autonomous vehicle developers with seamless tools and flexibility along the AV pipeline," said Glenn Schuster, Senior Director of Sensor Ecosystems at NVIDIA. "Together, we aim to push the boundaries of lidar technology and accelerate the deployment of safe and efficient autonomous driving."
The NVIDIA DRIVE and Omniverse collaboration expands on Hesai's participation in the NVIDIA partner ecosystem, which has been ongoing since 2019. The companies will continue to work together to help end-users and OEMs more easily integrate GPU and lidar technology into self-driving vehicles.
Innoviz & BMW B-sample
Innoviz Technologies (NASDAQ: INVZ) and the BMW Group are expanding their collaboration by starting a B-sample development phase on a new generation of LiDAR. Under the new development agreement, following BMW requirements, Innoviz will develop these B-Samples based on its second generation InnovizTwo LiDAR sensor.
After a couple of years working together on an existing program that will include the first deployment of LiDAR-enabled highly automated technology on the BMW 7 Series later this year, the BMW Group and Innoviz are beginning to focus on the next-generation of the technology by starting this first B-sample phase. The result of this first phase will enable the BMW Group to decide on a serial development agreement with Innoviz that will focus on bringing a new array of advanced automated capabilities to a broader range of the BMW lineup.
"LiDAR is one of the critical technologies underpinning Level 3 or even higher automated functions. Optimizing LiDAR technologies and costs are the major challenges in order to bring Level 3 highly automated driving into the mainstream," said Nicolai Martin, SVP Driving Experience BMW Group. "We are very pleased to have Innoviz develop the first B-Samples of this new LiDAR generation and hope that the results of the B-Sample phase create a basis for a possible future extension of our collaboration."
"From our work with the BMW Group over the past several years, we know that they operate with some of the highest standards in the automotive industry," said Omer Keilaf, Innoviz Co-Founder and CEO. "We are excited to begin this new project on the second-generation LiDAR solution by working on the B-samples. BMW is at the forefront of ADAS technology, and we could not be more thrilled to have an opportunity to become an integral part of the next stage of its journey."
In addition to the LiDAR solution for the 7 Series, the BMW Group and Innoviz have started this first phase to develop an expected first-ever LiDAR based Minimal Risk Maneuver (MRM) system in the future. The MRM acts as a secondary safety driving decision platform that will leverage the advanced performance, reliability, and resiliency of the InnovizTwo LiDAR to manage real-time driving decisions.
The MRM system is part of a growing software suite from Innoviz that will also include its next-generation perception software. With roughly half of its research and development investment focused on software development, Innoviz has made rapid advances in deploying artificial intelligence (AI) and advanced machine learning to accelerate development and upgrade cycles of its software suite and to expand its core software capabilities.