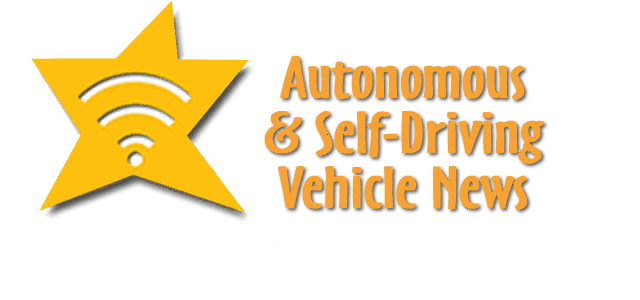 In autonomous and self-driving vehicle news are Ford, Kongsberg Automotive, Veuron and Cognata.
Ford BlueCruise 1.3 Update
Ford Motor Company released BlueCruise 1.3, the latest software version of its hands-free highway driving feature, will start to roll out via a software update this summer to Mustang Mach-E vehicles equipped with BlueCruise – 2021 through 2023 model years. Someone who bought a Mach-E almost three years ago will get an improved BlueCruise experience through a software update.
BlueCruise is already available in 225K Ford and Lincoln vehicles on the road. The rollout of BlueCruise 1.3 demonstrates where Ford is headed with software development and the impact it will have on customers. With a growing install base – the number of BlueCruise-capable vehicles on the road – Ford will be shipping updates to more and more vehicles.
BlueCruise 1.3 
BlueCruise 1.3 brings an even better hands-free highway driving experience to customers by helping them stay engaged in hands-free mode longer. During its internal testing across a variety of roads in the U.S., BlueCruise 1.3 stayed engaged in hands-free mode for an average of 3X longer compared to BlueCruise 1.2. Ford saw an even larger performance improvement from BlueCruise 1.0 to BlueCruise 1.3 with an average of 5X longer engagement in hands-free mode.
Ford launched BlueCruise 1.2 earlier this year with new features for customers – Lane Changes Assist and In-Lane Repositioning. Now Ford is already following up to deliver BlueCruise 1.3 to customers, demonstrating a substantial increase in performance in a short period of time – even faster than Ford anticipated.
Always learning, always improving 
What enables Ford to move quickly is its Continuous Learning Loop. Ford can use the power of large-scale data coming from BlueCruise-equipped vehicles which customers have agreed to share with us to quickly drive better performance and new feature development.
Today, its customers have driven 95M+ cumulative hands-free miles. The more Ford and Lincoln owners who use BlueCruise, the more Ford is able to learn and make meaningful improvements to BlueCruise. Ford is committed to being a trusted steward of the personal information its customers share with us.
Ford looks at data that customers have opted-in to share the macro view – type of vehicle, geographic location, or specific use case, such as stop-and-go traffic and long road trips. From there, Ford can also focus on the micro view to better understand certain situations. For example, when a driver takes back control of the vehicle in hands-free mode, Ford can review BlueCruise data and how the system responded during that event to identify areas for improvement. With that data, Ford can evaluate whether the improvements would have enhanced the performance using its simulation framework.
That framework also allows Ford to identify opportunities for new features. For example, Ford noticed that drivers tend to bias toward one side of the lane versus the other when a large semi-truck is passing by, so Ford added the In Lane Repositioning feature to BlueCruise 1.2, helping make it easier to share the roads with bigger trucks.
From there, Ford can develop and deploy these features to vehicles through software updates. Its goal is to keep this loop going as quickly as possible – finding the issues, making the improvements, and sending out the updates to its customers.
The road ahead 
Earlier this year, Ford announced that all Mustang Mach-E vehicles will be built with the necessary hardware to enable BlueCruise as opposed to purchasing the hardware separately.
The hardware and Ford-developed software stack is laying the foundation for how Ford will be able to seamlessly deliver hands-free driving excellence quickly to the customer in the future. This is only the beginning.
KA Buys 20% of Chassis Autonomy
Kongsberg Automotive AS (KA) has signed an agreement to acquire 20% of the shares in Chassis Autonomy SBA AB (Chassis Autonomy) via a directed rights issue. The agreement further includes call options to acquire up to 100% of the total outstanding shares within 2027.
Additionally, KA has entered an exclusive partnership collaboration with Chassis Autonomy to support the continued growth of the company and unlock its market potential.
Chassis Autonomy specializes in the design and development of steer-by-wire and brake-by-wire systems (that compromise the mechanical hardware, control electronics, and software) for use in highly automated (L3) and fully autonomous (L4 and L5) vehicles, agriculture, and construction applications where KA is seeking a strong market position.
The highly innovative technology is 'fail-operational', which means that it is designed to ensure functionality even in the event of a system fault or failure. This guarantees that the vehicle maintains steering functionality even in the event of a system or vehicle fault, enabling the journey to continue, which would otherwise have required the vehicle to perform a potentially dangerous emergency stop. This proprietary technology is protected by several patent applications.
"The transformation journey towards autonomous driving for the entire industry has already started and with this investment, KA has positioned itself to offer unique technology to our customers in partnership with Chassis Autonomy. This technology will allow KA to empower customers to incorporate fail-operational steer-by-wire solutions in their vehicles today, preparing them for autonomous driving (L3-5) for road and farming vehicles. This eliminates uncertainty about technology longevity and future requirements, saving customers from costly redesign efforts," says KA's President & CEO Joerg Buchheim adding, "I am excited about this investment and our close partnership with Chassis Autonomy, as it provides a strong foundation for the future with our complementary competences and capabilities."
Chassis Autonomy will continue to invest into product development, primarily control electronics and software. Chassis Autonomy has a strong ambition to reach a valuation of USD 1 billion and become a unicorn company in five years. The company's founders Peter Johansson and Thomas Li will continue in their roles as CEO and CTO and remain major shareholders in the company.
KA has a proven track record as a tier 1 and tier 2 supplier in off-highway vehicles and several segments of the automotive industry. KA's experience and capabilities will be made available to Chassis Autonomy to accelerate the growth journey. KA will be the exclusive partner for producing and commercializing products embodying Chassis Autonomy's technology.
With this purchase, KA and Chassis Autonomy will strengthen the collaboration that started in 2022, followed by a non-binding agreement which was signed in June 2023.
Vueron Picks Cognata
Vueron, a leading LiDAR perception software provider, has chosen Cognata, a renowned ADAS and AV simulation software provider, as its trusted simulation partner to accelerate advancements in LiDAR perception software for autonomous driving systems.
With the global ADAS market projected to reach USD 90.1 billion by 2030, at a CAGR of 18.7%, the demand for ADAS systems is on the rise due to the increasing focus on safety and government regulations mandating advanced safety features in vehicles. This growth is further fueled by the growing adoption of autonomous vehicles and the need for advanced safety features. In this evolving landscape, Vueron recognizes the importance of robust and reliable LiDAR perception software in supporting the development of ADAS technology, as it plays a crucial role in enhancing safety and meeting regulatory requirements.*
By selecting Cognata as its simulation provider, Vueron gains access to Cognata's industry-leading ADAS and AV simulation software, enabling them to enhance the testing and validation of their LiDAR perception algorithms and ensuring their reliability and performance in real-world scenarios. This collaboration aims to expedite the development and validation of perception algorithms for autonomous driving systems. Vueron and Cognata are a powerful combination that can be used to accelerate the development and testing of autonomous vehicles. This can help to improve the safety, affordability, and innovation of these vehicles.
To meet the high performance requested by customers, a significant amount of high-quality data is necessary. As it is hard to acquire and process all the data in reality, Vueron utilized the Cognata simulation to enhance its technology. In particular, Vueron validated the data under various environmental conditions, thereby strengthening the technology to be robust to environmental conditions and enabling Vueron to provide customers with satisfactory perception software.
"We are excited to have Cognata as our simulation provider to drive innovation in LiDAR perception software for ADAS and autonomous driving," said Joseph Kim, Founder & CEO at Vueron. "By leveraging Cognata's advanced simulation software and proprietary algorithms, we can accelerate the development of our perception systems and propel the deployment of safe ADAS and autonomous vehicles."
"Cognata is proud to be selected as Vueron's simulation provider to advance LiDAR perception software," says Danny Atsmon, Cognata Founder & CEO. "Our collaboration with Vueron, combining Cognata's cutting-edge ADAS and AV simulation software with Vueron's expertise, will pave the way for accelerated development of perception systems, ensuring faster and more accurate progress towards the deployment of safe autonomous vehicles."