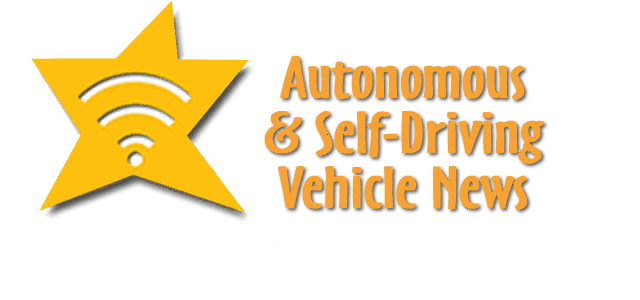 In autonomous and self-driving vehicle news are Tesla FSD, Luminar, Cyngn, and TuSimple.
Dawn Project o Test Tesla FSD in Santa Barbara
Public safety advocacy group The Dawn Project has announced an event in collaboration with renowned Tesla investor Ross Gerber, President and CEO of Gerber Kawasaki Wealth and Investment Management. On June 22, 2023, Ross will join Dan O'Dowd, Founder of The Dawn Project, to discuss AI/Autonomous driving system safety and tests of Tesla Full Self-Driving in real-word situations in Santa Barbara, CA.
The Dawn Project welcomes all press to attend these tests to see how the latest version of Tesla Full Self-Driving behaves in real world situations and the safety features included in the software.
Dan and Ross will conduct a series of tests in and around Santa Barbara, CA, including a drive to test how Tesla Full Self-Driving reacts to real-world situations, as well as a demonstration of The Dawn Project's Super Bowl tests.
Dan and Ross plan on having a point-by-point discussion and debate about the risks and rewards to society of autonomous systems followed by a FSD drive around Santa Barbara where both will experience the technology in real life and discuss the performance of the software and safety features.
Commenting on the collaboration with Ross, Dan said: "I am excited for Ross to test Tesla Full Self-Driving with us in real world situations. Ross is extremely accomplished and highly regarded in the Tesla investment community."
Ross commented: "I am looking forward to meeting with Dan and The Dawn Project to debate the best ways to advance this highly important software while protecting society from the risks. The Dawn Project has caused a major stir in the Tesla community, and while Dan and I disagree over the best approach to developing the software, we both agree that safety of society is equally important in advancing technology. This event promises to be very insightful."
The event will be conducted from 11am PST on June 22, 2023 in Santa Barbara, CA and will be filmed live by both parties.
IAC Sponsored by Luminar & Indiana
The Indy Autonomous Challenge (IAC)  announced that the Indiana Economic Development Corporation (IEDC) and Luminar will serve as premier sponsors of the IAC's exhibition runs and time trial competition at Monza F1 circuit during the Milan Monza Motor Show (MIMO), which will run from June 16-18, 2023. This will be the IAC's first exhibition held on a road course and the first run outside the United States.
Recently named the best state to start a business in the United States by Forbes, Indiana is home to the largest motorsports economy in North America. The IEDC is leveraging these strengths to establish a hub for high-performance automation that includes the headquarters and engineering center of the Indy Autonomous Challenge. These investments are part of the IEDC's vision to build the economy of the future with strong ties to key markets overseas, including Italy. Several companies with Italian roots are operating and growing in Indiana including Dallara, which manufactures the IAC racecar, Stellantis, which recently announced a $2.5 B investment with Samsung SDI to build an EV battery plant in Indiana, and OMR Automotive which has its North American headquarters in the state.
"Indiana is becoming a global destination for advancement in performance automation," said Salena Scardina, IEDC Executive Vice President of External Engagement. "Autonomous driving is a future-focused industry supported by a skilled workforce and we're proud to be fostering this innovation in Indiana."
Luminar is a leading global automotive technology company with a vision to make autonomy safe and ubiquitous by delivering the only lidar and associated software that meets the industry's stringent performance, safety, and economic requirements. Luminar has been the exclusive lidar technology provider to the Indy Autonomous Challenge since its first competition in 2021 and has rapidly gained over 50 industry partners, including the majority of top global automakers. In 2020, Luminar signed the industry's first production deal for autonomous consumer vehicles with Volvo Cars, while also recently striking deals with Mercedes-Benz, Daimler Truck AG, and Intel's Mobileye.
"The upcoming IAC activations mark a momentous opportunity to push the latest advancements in autonomous technology to the limits at one of the world's most historic circuits," said Aaron Jefferson, vice president of product, Luminar. "We're thrilled to continue our partnership with IAC and to show the world how autonomous racing benefits automotive safety and autonomy for us all."
"Accelerating the pace of innovation and commercialization of autonomous mobility requires the public and private sectors to work together and that is exactly what the Indiana Economic Development Corporation and Luminar are doing by supporting our university teams as they take on the "Temple of Speed' at Monza," said Paul Mitchell president of Indy Autonomous Challenge.
MIMO is an open-air motor show held on the grounds of the famed Autodromo Nazionale Monza, with free admission for the public, and will bring the novelties of car manufacturers to the paddock and garage, electric vehicle test drives on a dedicated circuit, supercars on the Formula 1 track, and special vehicles on parade. University teams that compete in the IAC will be on track all three days running exhibitions and taking part in a time trial competition. IEDC and Luminar will share an exhibit space at MIMO in the Monza Paddock Pit Box 37-39 where attendees can learn about the innovation and technology both organizations are pursuing.
Cyngn DriveMod for Autonomous Forklifts

–Cyngn Inc. a developer of AI-powered autonomous driving solutions for industrial applications,  announced that they have made significant progress adapting DriveMod to enable autonomous forklifts.
The autonomous forklift development effort is spearheaded by Cyngn's previously announced ongoing paid contract with a separate end-user in the building materials industry. That engagement has yielded AI-powered autonomous vehicle capabilities on an electric BYD forklift.
The powerful material handling vehicle capabilities offered by BYD, a renowned global brand, in conjunction with Cyngn's advanced AI-driven autonomous technology, DriveMod, will facilitate the development of a groundbreaking autonomous forklift. This innovative solution effectively tackles labor shortage and consistency challenges faced by organizations, while simultaneously enhancing safety measures. Cyngn is targeting 2024 for the commercial launch of its autonomous forklift and invites prospective customers to join the waitlist for early access.
Key features of the DriveMod-enabled forklift include:
Flexible Pallet Detection: Uses proprietary AI and computer vision to detect and analyze pallet dimensions in real-time, creating flexibility to work with standard, non-standard, and custom pallet sizes.
Unparalleled Safety: Applies DriveMod's commercially released multilayer perception framework that uses deep learning, machine learning, and basic collision avoidance to equip autonomous forklifts with safety redundancies and a 360° field of view while unloaded and loaded.
Industry-Leading Load Capacity: Load capacity of 10,000 lbs. with the ability to stack multiple units fully autonomously.
"Adapting DriveMod to electric forklifts represents a significant milestone in the expansion of Cyngn's portfolio of DriveMod-enabled vehicles to the most universal material handling vehicle," says Cyngn CEO, Lior Tal. "By combining our expertise in autonomous technology with a leading OEM like BYD, we can create sustainable, autonomous forklifts capable of tackling the most demanding industrial jobs."
Audrey Li, BYD's VP of Operations adds, "this development represents a significant step forward in our commitment to innovation and delivering advanced, next-generation solutions to our customers, who choose BYD because they want to 'Work Smarter'. The addition of DriveMod to our forklifts addresses the rising demand for automated solutions. BYD forklifts are powered by a single lithium iron phosphate (LiFePO4) battery that is maintenance-free and environmentally friendly. The batteries are designed to run longer and charge faster than traditional electric forklifts. We are excited about the potential impact this technology will have on organizations' bottom line and look forward to the opportunities it will unlock."
According to Allied Research Market, the global forklift market was valued at $51.6 billion in 2021 and is projected to reach $103.9 billion by 2031, a strong indication of the widespread utilization of forklifts in material handling operations worldwide. By leveraging the latest in autonomous industrial vehicle technology, companies using forklifts can eliminate the safety risks and delays associated with manual pallet transport workflows.
Baidu Licensed
Baidu,  leading AI company with a strong internet foundation, has obtained licensing for commercial operation of its fully driverless ride-hailing service in Shenzhen. Baidu robotaxis are now authorized to provide ride-hailing service with no safety operator present in the car, making Shenzhen the fourth city in China where such service is available, following Wuhan, Chongqing and Beijing.
TuSimple Semi Run in China Driver Out
– TuSimple Holdings, Inc ("TuSimple") (Nasdaq: TSP), a global autonomous driving technology company, y announced it has successfully completed China's first fully autonomous semi-truck run on open public roads without a human in the vehicle and without human intervention.
The Driver Out run was conducted on the designated public roads approved by the Shanghai government, including Yangshan Deep-water Port Logistics Park and Donghai Bridge. Over the course of approximately 62 kilometers, TuSimple China's autonomous truck demonstrated its capability to navigate complex road and weather conditions in both urban and highway environments within the port area. This included traffic signals, on-ramps, off-ramps, lane changes, emergency lane vehicles, partial lane closures, fog, and crosswinds.
The Driver Out run was operated by TuSimple China's Autonomous Driving System without a human on-board, without remote human control of the vehicle, and without traffic intervention. In order to ensure public safety, the TuSimple China team worked closely with government regulators and law enforcement and implemented a safety vehicle to ensure safety during the run.
The Driver Out program in China represents more than two years of intense development, demonstrating TuSimple's commitment to developing an autonomous driving system that fulfills the SAE Level 4 requirements, with a strong emphasis on redundancy, reliability, and stability to enable safe and fully driverless operations on open roads.
"Being the first to conduct a Driver Out run in China is a significant milestone," said Cheng Lu, President and CEO of TuSimple. "Following on from our successful Driver Out run in the United States in 2021, this accomplishment marks another pivotal breakthrough for TuSimple and further underscores our leadership in the autonomous driving industry."