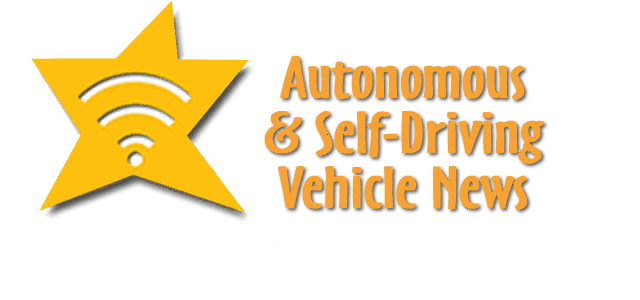 In autonomous and self-driving vehicle news are Aurora, Baidu & TIER IV.
Aurora Partners with Uber Freight in TX
Uber Freight, a leading logistics platform and partner for shippers and carriers, and Aurora Innovation (NASDAQ: AUR), a leading autonomous vehicle company, have announced the expansion of their autonomous pilot with a new commercial lane between Fort Worth and El Paso. The 600-mile lane across Texas launched in October and is supporting Uber Freight customers as they prepare for the 2022 holiday season.
As online shopping increasingly becomes the status quo around the holidays, so has the potential for delays, errors, higher pricing, and low product inventory. During peak season, it's expected that approximately 1 billion packages will be shipped within the U.S. alone. To help Uber Freight customers meet demand, Aurora's autonomous trucking service, Aurora Horizon, is making weekly hauls of consumer and wholesale goods across the state with its latest generation of trucks, based on PACCAR's Peterbilt 579M.
"The holidays are a challenging time for the logistics industry. We're crafting Aurora Horizon to help carriers of all sizes alleviate some of the supply chain pressures that typically accompany them," said Sterling Anderson, Chief Product Officer and Co-Founder of Aurora. "Deploying our technology with the Uber Freight team over this 600-mile trip at the peak of the season is an outgrowth of our mutual commitment to ensure that Aurora Horizon can enable carriers of all sizes to safely and efficiently haul freight 24/7/365 on the Uber Freight network."
Veritiv Corp. (NYSE: VRTV), a Fortune 500® company, is a leading distributor of customized packaging solutions across North America. As an Uber Freight customer, Veritiv has benefited from early access to the route, using Aurora Horizon to autonomously transport goods on time to retail, education, and healthcare customers. The packages, which are hauled over 600 miles between Aurora's terminals in Fort Worth and El Paso, complete their journey via human drivers who handle the first and final leg of customer deliveries across western Texas and New Mexico.
"Veritiv's next-generation supply chain strategy is to create and sustain a competitive advantage in operations with innovative and efficient technologies," said Mike Walkenhorst, Senior Vice President of Global Operations and Developing Businesses for Veritiv. "This autonomous vehicle pilot aligns with our strategy to assess new technologies to determine the best fit for our business and our customers. We are proud to be at the forefront of testing this technology."
Unlocking autonomous truck capacity for all carriers on the Uber Freight network
Aurora's autonomous technology is being developed to offer carriers a reliable supply of "drivers." Testing and validating it during one of the busiest times of the year highlights its potential to respond quickly as demand rises and supply chain needs fluctuate. Autonomous trucks can also help alleviate what is often considered one of the least safe times to travel each year according to a report from the National Highway and Transportation Safety Administration (NHTSA), allowing human drivers to opt for short-haul trips and stay closer to home.
"Our extensive and efficient digital marketplace is a key ingredient for autonomous freight deployment," said Lior Ron, CEO of Uber Freight. "As the preferred marketplace for autonomous trucks, we are incredibly excited to partner with these two companies laser-focused on paving the way for a hybrid network, together. It's an honor to get in the trenches with Veritiv's commitment to next-generation supply chains and Aurora's best-in-class innovation to better understand how autonomous freight can and will safely become a reality."
As Aurora works with additional carriers on the Uber Freight network, the company will incorporate learnings from this pilot into its subscription service dedicated for carriers and private fleets. Aurora and Uber Freight aim to unlock autonomous truck capacity  for carriers with Aurora Horizon, which will be deployed in the coming years and serve carriers across the Uber Freight platform.
Baidu Plans to Build Biggest Autonomous Ride-Hailing Service Area
Baidu, Inc. (NASDAQ: BIDU and HKEX: 9888) ("Baidu" or the "Company"), a leading AI company with strong internet foundation,  announced plans to build the world's largest autonomous ride-hailing service area in 2023. The announcement came during a celebration of Apollo Day, Baidu's autonomous driving tech event (Click to replay 2022 Baidu Apollo Day). The plan outlined a goal to expand the operation area for Baidu's fully driverless robotaxis, allowing Baidu to reach more potential customers. Additionally, Baidu revealed a series of new technology breakthroughs including an AI big model built for autonomous driving perception, high-definition autonomous driving maps, a closed-loop autonomous driving data system, and the successful end-to-end adaptation of AI chips for autonomous vehicles.
Baidu to build the world's largest fully driverless ride-hailing service area in 2023, maintaining growth momentum as the world's biggest robotaxi service provider
Since August 2022, Baidu has already rolled out fully driverless ride-hailing services (with no human drivers in the car) in the cities of Chongqing and Wuhan, with access to hundreds of square kilometers of operation area. Based on this leading position, Baidu will continue to expand its operation area next year to build the world's largest service area for fully driverless robotaxi service.
Currently, Baidu's autonomous ride-hailing platform Apollo Go covers more than 10 cities in China including all first-tier cities. In Q3 2022 alone, Apollo Go has completed more than 474,000 rides, up 311% year over year, and a 65% increase compared to last quarter. In first-tier cities like Beijing and Shanghai, each robotaxi on Apollo Go can provide 15 rides a day on average, nearly the same daily ride average of typical online ride-hailing car services. By the end of Q3 2022, the accumulated rides provided to the public by Apollo Go have reached 1.4 million. As Baidu continues to scale up its operation area of robotaxi service, it is one step closer to the goal of providing autonomous driving services to more people, while further strengthening its leading position in the global autonomous ride-hailing market.
TIER IV Open Source Digital Twin Autonomous Driving Simulator
– TIER IV, an open source autonomous driving startup, today announced the open-source release of a digital twin-oriented autonomous driving simulator (Scene Simulator for Autoware – AWSIM) designed to efficiently develop safe autonomous driving systems. To realize the evaluation and verification of the autonomous driving software, real-world driving and traffic environment simulation has been achieved by building a virtual world based on 3D model maps and pairing them with sensor data models in combination with realistic physical models. Moreover, over the coming months, the automatic generation of synthetic training data for machine learning will significantly reduce the cost of training and validation of object detection and environmental recognition.
TIER IV's Web.Auto is a cloud-native and edge-intensive DevOps platform for autonomous driving simulation, CI/CD data pipeline, data management, operations management, and remote monitoring. Until today, the focus of autonomous driving software validation has been on scenario-based driving and traffic environment simulation, and real-world event reproduction tests with driving logs. Today, TIER IV made the newly announced end-to-end simulation available, adding to the existing modes of testing. This will enable efficient validation according to each target objective and achieve even safer autonomous driving.
Web.Auto is powered by Amazon Web Services (AWS), the world's most comprehensive and widely adopted cloud platform. In addition, the autonomous driving simulator uses the technology from Unity, the world's leading provider of real-time 3D platforms.
"We are very pleased to enter into a partnership with TIER IV to jointly develop a 3D simulator for the realization of autonomous driving," said Tetsuya Hotta, President, Unity Technologies Japan K.K. "In recent years, simulation in a digital twin environment is indispensable for the development of autonomous driving. Through this partnership, we hope to contribute to the realization of more advanced autonomous driving together with TIER IV."
"We welcome the release of AWSIM as another major contribution to Autoware," said Yang Zhang, Director of the Autoware Foundation Board. "We are excited to adopt it as our default end-to-end digital twin simulation solution for the foundation. On behalf of the foundation members, we appreciate the unwavering commitment TIER IV has yet again demonstrated."
"The mission of TIER IV is to co-create value, disruptively, through intelligent vehicles," said Shinpei Kato, Founder and CTO of TIER IV. "To achieve this goal in the right way, we share the vision 'The Art of Open Source – Reimagine Intelligent Vehicles', establishing a sound ecosystem that enables as many organizations and individuals as possible to be part of our mission. This ensures  the technology is not dominated by particular players but open to everyone. The digital twin-oriented autonomous driving simulator which we just announced today is one of such products that will realize our vision through open source and fulfill our responsibility in the market."
"We welcome customers in automotive industry to advanced driver-assistance systems (ADAS) initiatives by leveraging the cloud," said Yasuhiro Kose, head of solutions architecture, AWS Japan. "AWS is providing the cloud technology required for TIER IV to help these customers through Web.Auto. The digital twin-oriented autonomous driving simulator, available as open-source software, allows customers developing autonomous vehicles to simulate and validate in a more realistic environment. We are pleased that the simulator is available through Web.Auto to facilitate the development of ADAS and autonomous driving technology."