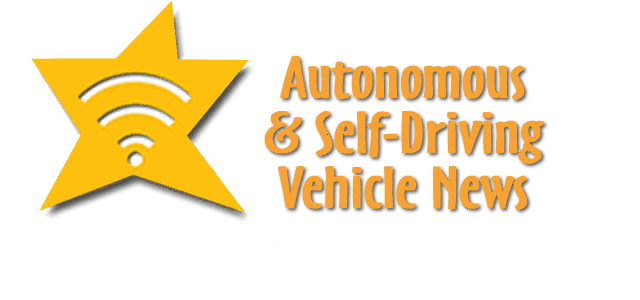 In autonomous and self-driving vehicle news are Ford, Uber, Nuro, Magna, Cartken and TERAKI.
Ford Intros BlueCruise 1.2 & Lincoln ActiveGlide 1.2
Ford Motor Company continues making hands-free driving even better by launching BlueCruise 1.2* and Lincoln ActiveGlide 1.2 with new features – including hands-free lane changing – and system updates to create more of a human-like driving feel.
The available new system starts arriving on vehicles from the factory this fall – beginning with the Ford Mustang Mach-E.
"We are investing in our ADAS team to constantly improve BlueCruise and ActiveGlide for our customers," said Doug Field, Chief EV & Digital Systems Officer, Ford Model e. "The latest improvements allow customers to command lane changes using just a turn signal, and make hands-free driving feel more human-like by smoothly slowing down for turns, and giving more room to large vehicles in neighboring lanes. These improvements are just the beginning of a constant journey toward improving safety and giving customers valuable time back."
Available BlueCruise 1.2 and ActiveGlide 1.2 include three new features:
Lane Change Assist can help drivers move through traffic on the freeway with more confidence while using BlueCruise. The system will perform a hands-free lane change when requested by the driver tapping the turn signal, and it can even suggest if a lane change would be beneficial when following slow-moving traffic.
Predictive Speed Assist automatically and smoothly adjusts the speed as drivers approach a sharp curve and will help signal the driver ahead of time when a speed change is about to occur, so they understand why the vehicle is slowing.
In-Lane Repositioning makes the hands-free highway driving experience feel more natural, keeping the vehicle in its lane while subtly shifting the vehicle's position away from vehicles in adjacent lanes – especially helpful when next to bigger vehicles such as semis.
Ford engineers also are dedicated to improving its ADAS to deliver more human-like driving performance, in addition to refining visuals, sensing and steering experiences. They've also been continually improving maps with over-the-air updates identifying prequalified sections of divided highways where BlueCruise can be used – currently spanning more than 130,000 miles.
Once a pre-qualified road is identified, BlueCruise-equipped vehicles sense and help confirm lane lines are visible, the driver has his or her eyes on the road and other conditions appropriate before transitioning to hands-free driving. BlueCruise uses animated cluster transitions featuring text and blue lighting cues to communicate that the feature is in hands-free mode, effective even for those with color blindness.
Collectively, 75,000 Ford and Lincoln owners enrolled in BlueCruise and ActiveGlide, with more than 16 million hands-free driving miles accumulated through the end of August.
*Available feature. Includes a three-year connected service plan with regular map updates after which purchase is required. Requires FordPass® App [Lincoln Way® App] and modem activation. ADAS features are supplemental and do not replace the driver's attention, judgment and need to control the vehicle. Ford BlueCruise [Lincoln ActiveGlide™] is a hands-free highway driving feature. Only remove hands from the steering wheel when in a Hands-Free Blue Zone. Always watch the road and be prepared to resume control of the vehicle. It does not replace safe driving. See Owner's Manual for details and limitations.
2023 Ford Mustang Mach-E® Select and 2023 Lincoln Navigator® Standard includes a 90-day trial with the option to purchase a three-year connected service plan with regular map updates. Requires FordPass App [Lincoln Way App] and modem activation.
Uber and Nuro Partnered for Electric Food Deliveries in Houston & Mountain View
Uber Technologies, Inc. ( NYSE:UBER) and Nuro, a leading autonomous vehicle company, announced a multi-year partnership to use Nuro's autonomous, electric vehicles for food deliveries in the United States.
Uber Eats consumers will be able to order meals and goods delivered by Nuro's zero-occupant autonomous delivery vehicles, which run on public roads and are built specifically to carry food and other goods. The partnership will kick off this fall with deliveries in Houston, TX and Mountain View, CA. Uber and Nuro plan to expand the service to the greater Bay Area.
"Nuro and Uber share a vision in which technology can make everyday life just a little bit easier," said Noah Zych, Global Head of Autonomous Mobility and Delivery at Uber. "Nuro's distinctive autonomous vehicles are a great match for the Uber platform, and this partnership will bring a compelling combination of innovation alongside the convenience, affordability and reliability our customers and merchants have come to expect."
The partnership highlights the rapidly growing potential for last-mile autonomous delivery of meals, groceries, and other goods and opens up autonomous delivery technology to Uber Eats merchants/restaurants of all sizes. It also serves as an opportunity for Uber and Nuro to join forces to support local businesses and strengthen local commerce.
"Our partnership with Uber underscores Nuro's track record of partnering with the world's leading brands to make autonomous delivery a seamless experience," said Cosimo Leipold, Head of Partnerships at Nuro. "With our unique autonomous delivery vehicles and Uber's phenomenal scale and reach, we can expand food delivery options from your favorite local mom-and-pop restaurants all the way to nationwide chains."
Nuro was the first company to achieve fully autonomous vehicle operations in three states (Arizona, California, and Texas), and also the first to obtain an autonomous deployment permit from the California DMV. It remains one of only three companies to be granted the permit to date. Nuro's delivery vehicles are built with other road users' safety in mind. They can help reduce emissions from car trips and other traditional delivery options that use gas-powered vehicles, leading to cleaner air and better public health outcomes. Nuro's collaboration with Uber follows multiple strategic partnerships with market leaders in grocery, restaurant, parcel logistics, and convenience.
Uber's partnership with Nuro is an expansion of the company's efforts across autonomous mobility and delivery and is expected to unlock greater innovation for consumers and merchant partners in Mountain View and Houston.
Uber Eats delivers instant access to local commerce, helping people across the world discover restaurants and merchants, order meals, groceries, alcohol, and more at the touch of a button—and get it delivered reliably and quickly. The business leverages Uber's technology and logistics expertise to partner with 825,000 merchants in 11,000+ cities globally, while keeping average delivery time under 30 minutes.
Magna to Make Autonomous Robots for Cartken
Global mobility technology company, Magna, and San Francisco-based autonomous robotics company, Cartken, announced an agreement for Magna to manufacture Cartken's autonomous delivery robot fleet to meet growing demand for last mile delivery.
Manufacturing of Cartken's Model C has begun in a Magna facility in Michigan. Production capacity is expected to ramp up over the next few months and as the collaboration expands the two companies plan to include additional autonomous delivery models based on the same platform for different use-applications and robot-as-a-service business models. Based on Cartken's forecast, thousands of autonomous delivery robots are expected to be produced during the term of the agreement.
"We seek strategic partners that can accelerate the trajectory of Cartken's growth. This partnership is a significant step toward scaling our business and getting more Model C's into the world," said Christian Bersch, Co-founder and CEO of Cartken. "We're honored that Magna, as a global leader with deep systems knowledge and manufacturing excellence, recognized the potential of our robots and the quality of our technology. We're inspired by Magna's push into new spaces and are excited to move forward together in our effort to scale distribution."
"We continue to identify opportunities in the new mobility ecosystem where we use our capabilities to unlock new growth areas and new business models. This collaboration with Cartken is great example of that approach," said Matteo Del Sorbo, Executive Vice President, Magna International and Global Lead for Magna New Mobility. "Our ability to design, engineer and manufacture complete vehicles makes Magna an ideal partner for companies looking to solve last mile delivery challenges with sustainable, autonomous and cost-effective solutions."
Cartken's fully autonomous delivery robots can operate outdoors and indoors, and are equipped with a remote monitoring and teleoperation system that allows for instantaneous human override if necessary, helping to ensure service levels are high. The Cartken autonomous delivery robots are fitted with multiple cameras and respond to situations in real-time using a combination of machine learning and simultaneous localization and mapping (SLAM)-based navigation algorithms. Currently, Cartken's autonomous delivery robot fleet is in commercial operation and has been deployed for various autonomous delivery use cases in malls, hotels, universities, retail, back-of-house, and warehouses around the globe.
TERAKI Intros Radar Detection Software
Autonomous driving (AD) and advanced driver assistance systems (ADAS) rely on the precise sensing of the vehicle's surrounding environment to safely navigate. Manufacturers around the world have turned to advanced sensors and algorithms to enhance perception and reach unprecedented levels of safety. TERAKI, a market leader in edge sensor processing, released the latest radar detection software that accurately identifies static and moving objects with increased accuracy and less computational power. The real traffic solution runs on ASIL-D compliant AURIX™ TC4x microcontrollers from Infineon Technologies AG (FSE: IFX / OTCQX: IFNNY).
"Automotive radar system performance has drastically increased over the last product generations," said Marco Cassol, Director of Product Marketing for Infineon Automotive Microcontrollers. "Edge AI processing is one of the many innovations that has helped us drive this increase in radar performance. TERAKI's unique radar algorithms are now being implemented in Infineon's new parallel processing unit (PPU) to showcase next-generation radar performance from Infineon's AURIX TC4x devices."
"We have refined our algorithm to achieve more with less," said Daniel Richart, TERAKI's CEO "With the minimum amount of data, our solutions detect and correctly classify static and moving objects with radar signals, providing AD and ADAS applications the essential information for situational awareness and decision-making. Ultimately, we aim to ensure safety, at the edge, by reducing inference time and the required processing power of constrained devices."
As radar turns into the industry standard for cost-effective signal processing, overcoming the limitations of this sensor technology becomes a priority. For example, interference can severely lower radar detection performance, leading to invalid detections in difficult multi-target situations, which also carries high processing requirements. Additionally, the precision required for reliable radar classifications involves more data points per frame and sub-1-degree angular resolution, if static, and moving objects to be correctly detected and classified.
TERAKI's machine learning (ML) approach intends to solve this challenge by working with raw data and reducing noise, while acting as a cognitive function to dissect information from the radar, identify targets in a noisy environment, along with clusters and other interference, and decreasing the processing capacity at the edge. TERAKI's ML-detection delivers more points per object, leading to less false positives and thus, increased safety; particularly when compared to other radar processing techniques, such as CFAR.
Ported with Infineon's AURIX TC4x, TERAKI's ML-based algorithm reduces radar signals after the first Fast Fourier Transformation (FFT), achieving up to 25 times lower error rates of missing objects at the same RAM/fps. Compared to CFAR, classification is up to 20 percent higher in precision, and valid detections increase to 15 percent more. With this release, TERAKI is improving chipset architecture of edge devices, ensuring real-time processing performance on AURIX TC4x, which alleviates the computing requirements by consuming 4- or 5-bit bitrates instead of 8- or 32-bits without compromising the F1-scores. This leads to up to 2 times less memory required.