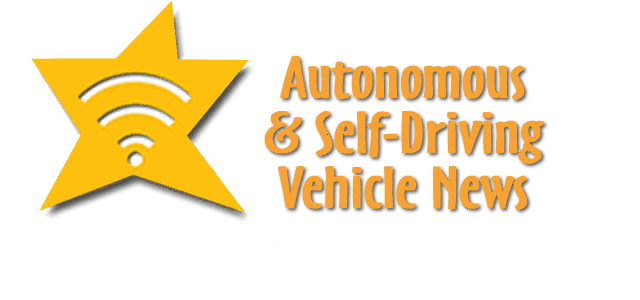 In autonomous and self-driving vehicle news are Cruise, Continental, Hailo, Renesas, proteanTecs and LG Innotek.
Cruise AVs Stop Traffic
A group of Cruise robotaxis stopped traffic in San Francisco for hours in the middle of the night. A spokesperson acknowledged it happened but offered no details on why it happened.
Continental @City
Technology company Continental has made great progress in its work on technologies for human-machine interaction, intelligent intersections, special driving functions for inner-city intersections, and bottlenecks as part of the @CITY joint project for automated driving in cities. A total of 15 companies, universities and research institutes, supported by the German Federal Ministry of Economics and Climate Protection, were involved in @CITY. Mastering urban traffic is considered the key discipline of automated driving. The highly complex traffic situations common there can only be mastered with immense software expertise and high-performance sensor technology and processing capacity.
"Continental has long since ceased to be a pure hardware supplier. There are already more than a billion cars on the road worldwide that are running on Continental software. We want to expand this," says Gilles Mabire, Continental's Chief Technology Officer (CTO).
Up to now, when people talk about automated driving, they usually mean assisted driving on the highway or highway-like routes. "Parked and narrow streets, cyclists and pedestrians who also use the roadway or cross it, traffic lights or roundabouts – in the city, traffic is many times more complex. Continental has brought together and further developed prototype technologies under defined boundary conditions that also enable automated driving in urban environments," says Marc Simon, one of the project managers for @CITY at Continental. The innovations developed as part of the joint project bring automated mobility in the city much closer.
This is made possible, for example, by merging data from a car's environmental sensors – such as the front camera, surround-view cameras, long- and short-range radars, and lidar – with other external data. This allows digital maps or weather and traffic information to be used to further sharpen the vehicle's "senses". This enables the vehicle's electronics to determine the exact position of the car, for example, independently of external sources such as a GPS – an essential prerequisite for being able to react optimally in unclear or critical situations.
But it is not only its own position that an automated vehicle needs to know precisely, but also that of all other road users around it: especially cyclists and pedestrians. As an additional technological pillar, Continental has developed an infrastructure sensor concept that recognizes weaker road users even when they encounter other objects – such as a parked truck or an advertising pillar. This involves installing additional sensor technology at neuralgic, unclear urban junctions such as intersections, which reports road users to the vehicle via radio technology. This is a measure that significantly increases safety, especially in unclear situations. Prototypes of these systems are already being tested in Frankfurt during regular trips on public roads.
Another challenge: bicyclists and pedestrians frequently interact with the driver of a passenger car in road traffic. Gestures such as extending the arm to indicate a turn by cyclists must also be recognized and understood by machines. In the project, the necessary software was developed and "learned" for this purpose. "It is crucial for automated driving to train and validate the algorithms," says CTO Gilles Mabire. In @CITY, Continental relied on the use of artificial intelligence and neural networks, among other things, for this purpose.
Not only must the gestures of other road users be recognized, the intentions of the automated vehicle must also be apparent. Continental has therefore further developed both the internal and the external human-machine interface (HMI). The vehicle thus communicates not only with the driver inside, but also with the outside. This is done by means of light signals from a light strip on the outside. "The automated vehicle thus signals, for example, that it will stop for a pedestrian. At the same time, this information is also communicated to the passengers in the automated vehicle so that they can understand the reason for braking," says Stephan Cieler, who is responsible for Continental's research on human-machine interfaces as part of @CITY. Two simulators developed during the project show how this technology can work in practice.
Hailo Partners with Renesas for ADAS & AD
Hailo, the leading edge Artificial Intelligence (AI) chipmaker, today announced its collaboration with Renesas, a premier supplier of advanced semiconductor solutions, to deliver a powerful and energy-efficient processing solution enabling advanced driver-assistance (ADAS) functions and automated driving (AD) systems in motor vehicles. The joint Hailo-Renesas solution will make sophisticated ADAS technology more accessible in cars of all types.
The combination of Hailo-8 processors, designed for heavy Neural Network (NN) acceleration, with the powerful Renesas R-Car V3H & R-Car V4H systems-on-chip (SoCs), powers robust, scalable, efficient, and cost-effective ADAS solutions for zonal and centralized vehicular ECUs. The solutions are scalable for a wide range of ADAS functions from ADAS L2+ up to L4 AD functions requiring very high tera-operations per second (TOPS), while delivering best-in-class TOPS/W.
Key features for the joint Hailo-Renesas solution include:
Independent scalability in AI & compute, allowing flexibility and cost-effectiveness for Level 2+ to Level 4 ADAS designs
The highest performing solution available today in the automotive market, ranging from 60 TOPS to over 170 TOPS for multi-sensor perception and fusion
Best-in-class power efficiency, enabling ECUs to be passively cooled, which reduces the BOM and system cost
Functional safety for the ADAS/AD ECU with Renesas R-Car (R-Car V4H is expected to achieve ASIL-B and D metrics for the real-time domain) and Hailo (Hailo-8 supports ASIL B)
An open software ecosystem allowing OEMs/Tier-1s more control & possibility for innovation
A single Hailo-8™ delivers unprecedented performance to edge devices. Featuring up to 26 TOPS at a typical power consumption of 2.5 W, the chip is built with an innovative architecture that enables edge devices to run sophisticated Deep Learning applications that could previously only run on the cloud. Hailo-8's advanced structure translates into higher performance, lower power, and minimal latency, enabling enhanced privacy and better reliability for smart devices operating at the edge.
Hailo continues to make significant strides in the automotive industry, partnering with industry leaders to create high-performance, scalable AI solutions for automotive Electronic Control Units (ECUs), enabling power-efficient AI acceleration with low energy consumption to advance automotive innovation.
proteanTecs Used by Vayyar
proteanTecs, a global leader of deep data for electronics health and performance monitoring, announced  that Vayyar Imaging will use the company's full lifecycle analytics in their automotive-grade 4D imaging radar-on-chip. By selecting proteanTecs, Vayyar is empowering their multifunctional chip with an in-demand benefit for automotive OEMs—in-use reliability and performance monitoring.
Using proprietary chip telemetry data and machine learning, proteanTecs provides advanced analytics to ensure end-to-end SoC and ECU visibility. The company's cloud and edge solutions introduce a common data language throughout the automotive ecosystem, enabling predictive and prescriptive maintenance and further advancing vehicle safety.
"Predictive in-chip monitoring is critical to supporting the highest standards of automotive safety," said Ian Podkamien, Vice President, Head of Automotive at Vayyar Imaging. "proteanTecs enhances our technology with unprecedented visibility, empowering our team to benefit throughout the production process and to deliver in-field monitoring to our customers."
"We welcome Vayyar to our growing customer list," said Keith Morton, CRO at proteanTecs. "The company is well on its way to transforming the automotive industry with high-resolution in-cabin monitoring, ADAS and ARAS. By adding proteanTecs, Vayyar is giving their imaging radar platform the ability to report on its own health and to support unwavering reliability at scale."
New In Cabin Radar from LG Innotek
LG Innotek (CEO Cheol-Dong Jeong) announced on the 28th that the company had developed the world's best 'in-cabin radar module.' Thanks to the development of the product, the company will be able to secure an advantageous position in making inroads into the global automotive radar module market.
The in-cabin radar module uses radio waves to detect the presence or movement of a living organism and can be used to prevent vehicle burglary or to prevent children from being left in the car alone. The product is made by mounting various components, including a radar chip, antenna, and communication chip on a printed circuit board. It is mainly installed on the car roof above the second row or near the room mirror.
The demand for in-cabin sensors, including in-cabin radar modules, is on the rise on a global scale. In Korea, installation of safety device allowing to check if children have got out of the vehicle has become compulsory for all children transportation minibuses. Europe plans to add a child presence detection test to its standards for new automobile sales starting 2023. The USA is pursuing mandatory installation of child presence detection function starting 2025 to prevent parents from leaving their child alone in the car. This trend is spreading fast to other countries around the world as well.
Especially, in-cabin radar modules stand out among different in-cabin sensors. A radar can penetrate obstacles such as clothes and blankets and detect the presence of a living organism. Since it uses radio waves, instead of images, to detect a person, it is free from privacy infringement issues. Also, unlike pressure sensors and ultrasonic sensors, in-cabin radar modules have strengths in that they don't need multiple sensors to function and have high sensitivity.
In addition, in-cabin radar modules are useful for self-driving cars. They can play different roles, such as checking the fastening of seat belts and notifying passengers of get-off times, on behalf of the driver. That is the reason why global car manufacturers and automobile parts suppliers are actively considering the adoption of in-cabin radar modules.
LG Innotek's in-cabin radar modules have increased the resolution (the ability to distinguish objects close to each other) by approx. 40% compared to existing products, securing the world's highest level of precision. Also, the module's signal processing time has been reduced by approx. 30%, enabling faster detection of objects.
For such performance improvements, LG Innotek applied to the in-cabin radar module a proprietary antenna design technology and a weak signal detection algorithm (an algorithm that filters noise and uses only valid signals) that the company had developed so far in the vehicle communication field.
Especially, the company used digital transformation (DX) technology to optimize the antenna layout, achieving antenna performance 1.3 times higher than before with the same number of antennas. Also, the company minimized signal detection errors and developed its own software that increased the sensitivity to weak signals, improving the product's precision further.
Another advantage of this in-cabin radar module is that it can be installed anywhere inside a car. By changing the antenna design a little, the company can produce a module that can be installed in the location that the customer wants. Existing products had difficulty in changing the radio wave direction and could only be installed in designated locations such as the car roof above the second row and the room mirror.
LG Innotek's in-cabin radar module can detect the location and number of all passengers in the car and their vital signs and movements. Currently other commercialized products can only detect the presence of living organisms, such as people and pets, on the second-row seats.
But LG Innotek's new product can prevent vehicle burglary or prevent children from being left in the car alone, since its high level of precision can even detect weak breaths of a 3-month-old infant. If the child is left alone, a notification is immediately sent to the driver, minimizing so accident occurrence.
The product increases also passenger's safety, for it helps customizing airbag settings. It identifies indeed passenger's position and body size and then customizes the airbag settings by adjusting the airbag pressure according to whether the person is an adult or a child.
The module can also be used as a burglar alarm. If anyone is left in the car or if the module detects suspicious movements inside or near the car, it can notify the car owner by smartphone alarm or alert.
The product also provides functions that are necessary for autonomous driving without a driver. Various functions can be implemented with the product, such as starting a car only when all passengers have worn seat belts and vibrating the seat to wake up a passenger when he/she fell asleep and does not get off at the destination.
The company will add more functions to the product in the future so that people can conveniently control various vehicle functions, such as setting the in-cabin temperature and adjusting the music volume, using only gestures like hand movements.
LG Innotek plans to actively make inroads into the global vehicle radar module market by putting the in-cabin radar module at the forefront of their plan. With the goal to commercialize the product by 2024, the company has actively carried out product promotions targeting global car manufacturers and automobile parts suppliers in South Korea as well as the USA, Europe, and Japan.