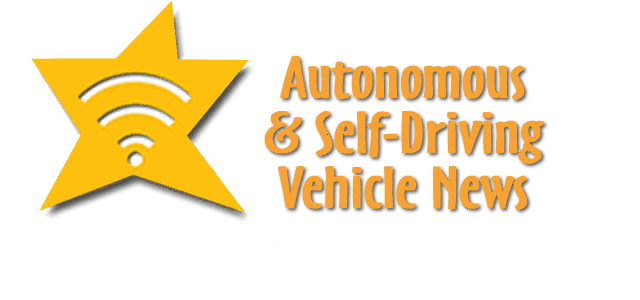 In autonomous and self-driving vehicle news are Einride, Pony.ai, NVIDIA, Visionary.ai, Innoviz and Arbe Robotics
Einride Approved by NHTSA for Autonomous Electric Transport on US Public Roads
Freight technology company Einride announced  that it has received approval from the National Highway Traffic Safety Administration (NHTSA) to operate its Autonomous Electric Transport (AET) vehicles on U.S. public roads. With this approval, Einride will conduct a public road pilot to support operational flows for customer GE Appliances, a Haier company, showcasing the Einride Pod's purpose-built functionality for future commercialization. The autonomous and electric Einride Pod's design does not leave room for a driver on board and is instead remotely monitored by a Remote Pod Operator, marking this pilot as an industry first for this new type of vehicle.
The Einride Pod will operate on public roads with mixed traffic while executing real life workflows. This will include the movement of goods and coordinating with teams at various warehouses for loading and unloading. A Remote Pod Operator will be remotely monitoring the vehicle at all times – a first of its kind role that Einride sees critical in safely scaling autonomous vehicles by keeping humans in the loop and creating jobs to fulfill a future way of shipping.
"This is a type of vehicle that has never before been seen on U.S. roads and marks a major milestone as a turning point for the future of the freight industry," said Robert Falck, CEO and Founder at Einride. "We know the autonomous and electric technology of our pod will not only revolutionize transportation but also create thousands of jobs and help America stay competitive."
The public road pilot, which will take place in Q3 of 2022, will be done at a GE Appliances manufacturing facility to complement other existing operations already in place together. Einride was the first to have a fleet of operational autonomous and electric vehicles on U.S. soil in partnership with GEA in 2021.
"We are creating a more sustainable and efficient supply chain through increased electrification and automation in our manufacturing and distribution operations," said Bill Good, Vice President of Supply Chain for GE Appliances. "We've appreciated working with Einride in demonstrating how their Pod technology can help us accelerate achievement of that goal.
Pony.ai ADC Powered by NVIDIA DRIVE Orin Sampled & Ready 4 Productions Q4 2022
Pony.ai, a leading global autonomous driving technology company, announced  that its Autonomous Driving Controller (ADC), powered by the NVIDIA DRIVE Hyperion compute architecture (DRIVE Orin), has been sampled to customers with plans to mass produce the ADC starting in Q4 2022.
Since January 2022, Pony.ai has been conducting road tests optimizing the software to run at low latency and with real-time performance. Pony.ai's autonomous fleets will feature the NVIDIA DRIVE Orin system-on-chip (SoC) as the centralized compute and AI engine.
Pony.ai's latest ADC offers single or dual NVIDIA DRIVE Orin configurations, delivering 254 and 508 trillion operations per second (TOPS), respectively. As the world's highest performance automotive-grade SoC, DRIVE Orin is designed to handle large numbers of applications and deep neural networks simultaneously, while achieving systematic safety standards, to ensure safe, highly advanced intelligent driving.
The ADC, along with Pony.ai's autonomous driving software and hardware, enables vehicles to intelligently and comfortably maneuver on busy city streets, highways, and expressways. This includes following traffic and merging during congestion; automatic lane-changing to follow navigation; and passing cars. It can also safely handle U-turns; identify traffic signals; and unprotected intersections; nudge around construction zones and accidents; identify and interact with vulnerable road users – as well as drive on mixed-use roads, handle on- and off-ramp merges, and automatically pass electronic toll collection gates, etc.
Pony.ai is one of the first in the AV industry to create a product portfolio featuring multiple configurations with one or more NVIDIA DRIVE Orin processors and NVIDIA Ampere architecture GPUs. This product range enables scalable deployment across self-driving trucks and robotaxis and accelerates Pony.ai's vision of a robust, mass-production platform for AVs.
"By co-developing a turnkey computing platform with NVIDIA, Pony.ai has gained a deep understanding of the characteristics and advantages of NVIDIA DRIVE to rapidly advance our time to market," said James Peng, co-founder and CEO of Pony.ai. "The impressive real-time performance of Pony's ADC enables a wide range of applications and deployment," he said.
"NVIDIA DRIVE delivers the computational horsepower to support the sophisticated AI essential for Pony.ai's self-driving systems," said Rishi Dhall, vice president of Automotive at NVIDIA. "As a result, Pony.ai is in a position to create the future of driverless transport that is safer, more reliable and can improve over the lifetime of its robotaxi and robotruck fleets."
"As our NVIDIA-powered ADC is routinely tested and further integrated at Pony.ai, we've entered into a fast technical iteration phase to meet customer demand," said Tiancheng Lou, co-founder and CTO of Pony.ai. "We are delighted to begin mass production of our proprietary ADC soon — delivering to a wide range of autonomous driving customers."
Pony.ai develops some of its core hardware in-house. This includes the heterogeneous computing unit based on the NVIDIA chip, which was applied to PonyAlphaX, the company's fifth-generation autonomous driving system. As of May 2022, Pony.ai has accumulated 13 million (8 million miles) real-world autonomous kilometers, including more than 200,000 driverless kilometers (124,000 miles).
In January 2022, Pony.ai debuted its sixth-generation autonomous driving system design, which has leading-edge sensors, NVIDIA DRIVE compute architecture, and styling and design features for L4 automotive-grade mass production fleets. The first model equipped with Pony.ai's latest platform, the Toyota Sienna Autono-Maas (S-AM), a seven-seat hybrid electric platform for autonomous mobility, will start road tests in China this year and be deployed within Pony.ai's public-facing robotaxi operations in the first half of 2023.
Pony.ai began developing DRIVE Orin-based systems with NVIDIA in May 2021, leveraging NVIDIA's high-performance SoC to accelerate the pace of Pony.ai's hardware development.
Visionary.ai & Innoviz Partner
Visionary.ai, a developer of software-based image signal processor (ISP) technology, and Innoviz (NASDAQ: INVZ), a leading provider of high-performance, automotive-grade LiDAR sensors and perception software, announced a new partnership to combine Visionary.ai's imaging technology with Innoviz's LiDAR sensors and perception software. Combined, the two technologies aim to improve 3D machine vision performance for a wide range of applications including robotics, smart cities, and drones.
Visionary.ai's True Night Vision technology leverages Artificial Intelligence (AI) to dramatically enhance image quality for machine vision, especially in challenging and low-light conditions. Whereas most cameras use a hardware ISP (image signal processor), Visionary.ai's revolutionary approach uses a software ISP to capture cutting-edge image quality, in real time.
Utilizing Innoviz's high-resolution LiDAR, the partnership will add 3D image processing to Visionary.ai's significantly advanced 2D ISP capabilities to develop and enhance a comprehensive 3D image of a scene.
Harnessing the two companies' powerful technologies will deliver highly accurate 3D imaging, especially during challenging imaging conditions such as: extreme low light, High Dynamic Range (HDR), heavy rain or fog, high motion, and sudden changes in intensity, such as flashing headlights.
This collaboration comes at a time of rapid market growth for Innoviz. One of the largest global vehicle manufacturers recently selected Innoviz to become its direct LiDAR supplier across multiple brands, increasing Innoviz's forward-looking order book by $4 billion to $6.6 billion USD.
Commenting on the partnership, Visionary.ai CEO Oren Debbi said, "Machine vision is easy to achieve in situations of good lighting, but 90% of machine vision failures occur in situations of difficult visibility, specifically, low light and HDR. By improving accuracy in difficult imaging circumstances, we're able to offer game-changing technology, that together with Innoviz's LiDAR technology can improve machine vision applications across many applications."
"Visionary.ai's software-based ISP enables cameras to achieve cutting-edge image quality in difficult conditions. Together with Innoviz's LiDAR and Perception Software, we can improve detection performance even further," said Omer Keilaf, CEO and Co-Founder at Innoviz. "We are pleased to join forces to offer an advanced machine vision solution to many applications that need it for safety."
SO/PWI 13228 Test Method for Automotive Lidar  Pre-Research Started
Recently, the pre-research work for ISO/PWI 13228 Test Method for Automotive Lidar has officially kicked off. As the enterprise representative from China, Hesai acts as the group leader in the ISO Working Group (ISO/TC22/SC32/AHG1), and Valeo acts as the deputy group leader. Along with international leading enterprises such as Denso, Bosch, Sony, Nissan and ZF, all parties will jointly formulate the international standards for automotive lidar.
According to the research report of CICC, the global market scale of OEM-installed automotive lidar is expected to reach 106.6 billion yuan by 2025. As many series production vehicles equipped with lidar are set to launch within the next two years, it is increasingly important to form international standards for automotive lidar.
The formulation of ISO/PWI 13228 will impact the global lidar industry in the following ways: First, it provides universally standardized descriptions for automotive lidar performance, enabling upstream and downstream enterprises to compare and evaluate lidar products; Secondly, it standardizes the test methods for automotive lidars' key performance, which reduces the risk of perception failure and improves the safety of intelligent vehicles on the road; Thirdly, it standardizes the management of the automotive lidar market, ensuring lidar products satisfy international basic standards; Finally, it helps enterprises reach  consensus on terminologies and technical specifications of automotive lidars, promoting the knowledge exchange and technical cooperation on a global scale.
Leading the Formulation of Global Lidar Standards
This is not the first time Hesai took the lead in global lidar standards formulation. In February 2020, Hesai launched the UL4700 Proposal, which was incorporated into the American National Standards, other participating companies including Bosch, Continental AG, Intel, and Motional. In February 2022, Hesai joined IEC TC76 Standardization Committee of the International Electrotechnical Commission on behalf of China, participating in the discussion and formulation of the IEC 60825 Optical Radiation Safety Standards.
In October 2021, under the guidance of National Technical Committee of Auto Standardization, with Hesai as the Chair, Baidu as the Co-chair, they jointly led the pre-research for GB/T Performance Requirements and Test Methods of Automotive Lidars, promoting the implementation of China's automotive lidar standardization with over 30 industry-leading enterprises and institutions.
A Pioneer in the Field of Lidar Safety
Besides promoting the drafting of automotive lidar standards, Hesai is also a pioneer in lidar safety. Hesai launched the world's first lidar that has obtained ISO 26262 ASIL B Functional Safety Product Certification, certified by German SGS-TÜV.
In addition, Hesai has developed a 3-in-1 system that includes functional safety, SOTIF and network safety, which is integrated into Hesai's entire product line's lifecycles.
Hesai will continue to lead the standardization of lidar industry and establish high-standard safety system for all of its products, safeguarding the operations of autonomous driving and ADAS.
Arbe Robotics Used by HiRain
Arbe Robotics Ltd. (Nasdaq: ARBE) ("Arbe"), a global leader in Perception Radar Solutions, announced that HiRain Technologies, the leading Chinese ADAS Tier 1 supplier, has declared that it is undertaking major OEM and autonomous driving projects with the Imaging Radar system it developed using Arbe's Perception Radar Chipset. HiRain expects to reach full mass production of the radar system by 2023.
HiRain leverages years of research and delivery experience in ADAS and autonomous vehicles to develop its 4D imaging radar systems based on Arbe's chipset and technology. Advanced radar systems are crucial sensors in the ADAS and autonomous perception suite, due to their adaptability in all weather and environmental conditions, as well as their accurate detection of distance and speed. HiRain's radar system utilizes Arbe's chipset with 48 transmitting channels and 48 receiving channels, and a dedicated processor, which expands the MIMO array to greatly improve the radar's ability to map the environment and sense the surroundings of the vehicle in high resolution.
HiRain's radar detection distance reaches 350m and achieves a physical resolution of 1° in azimuth and 1.5° in elevation – a resolution higher than that of traditional radars by an order of magnitude. HiRain stated that it provides a dense point cloud, comparable to the imaging of LiDAR, that can meet the needs of L3 and higher autonomy.
The HiRain radar, based on Arbe's chipset, can accurately detect the boundaries of obstacles in the lane, trucks under a bridge, fences and pedestrians. The rich point cloud data serves as the information source of the AI algorithm for sensor fusion.