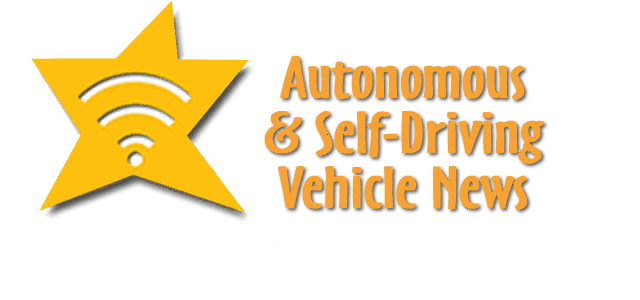 In autonomous and self-driving vehicle news are Tesla, Ouster, Indy Autonomous Challenge and Untether AI.
Tesla Summons a Crash with a Jet
A Tesla in summon mode is shown in a Reddit video crashing into a.$3.5 million Cirrus vision jet.
Ouster's First DF A-Sample
Ouster, Inc. (NYSE: OUST) ("Ouster" or "the Company"), a leading provider of high-resolution digital lidar sensors, announced the manufacture and shipment of the first Digital Flash (DF) series A-sample, delivering on a major milestone in its strategic development agreement with its global automotive OEM partner1. The first DF A-sample marks a significant achievement on the Company's path to series production in 2025.
With zero moving parts, Ouster's DF series is the first true solid-state flash lidar on the market. The DF A-sample achieved an 8x reduction in size in less than six months, resulting in a more compact sensor than its predecessor, while delivering market-leading performance on range, resolution, and field-of-view. Ouster Automotive plans to present its first A-sample to over 30 automotive OEMs, Tier 1 suppliers, and autonomous vehicle companies in 2022. While the Company is in advanced negotiations for multiple series production programs, it expects the A-sample to significantly accelerate its commercial progress by allowing prospective customers and partners to validate the breakthrough form-factor and performance of the DF sensor.
"Ouster introduced the industry's first high-performance solid-state flash lidar last fall, and produced an A-sample with significantly reduced size in just a few months," said Mark Sandoval, VP of Automotive Products and Programs at Ouster. "The DF sensors are already an order of magnitude smaller than other automotive lidar products, and we have a clear roadmap to further reduce size in time for series production. This is critical for automotive companies which are looking for sensors with best-in-class reliability that can meet small form-factor requirements for sleek vehicle integrations."
The DF series is a suite of short, mid, and long-range solid-state sensors for high-volume automotive series production vehicles. With absolutely no moving parts, the DF series is built for best-in-class reliability, durability, and affordability to meet automaker requirements for ADAS and automated driving while seamlessly integrating into the vehicle body. We expect the DF series will be available for integration in vehicles with production starting as soon as 2025.
"OEMs no longer have to compromise on price, performance, and size now that Ouster Automotive can deliver the true solid-state flash sensor they've been waiting for. Our strategic OEM partner as well as a number of automotive companies were anticipating our first A-sample to move into the next stage of negotiations," said Iain Levy, VP of Automotive at Ouster. "As such, we expect the DF A-sample to meaningfully accelerate our pipeline of commercial opportunities for series production programs and strategic collaborations."
IAC Car Goes 192.2 MPH
-The Indy Autonomous Challenge (IAC) racecar, a Dallara AV-21 programmed by team PoliMOVE from Politecnico di Milano (Italy) and the University of Alabama (USA), set a new land speed world record of 192.2 MPH / 309.3 KPH at the historic Kennedy Space Center.
Operating the Dallara AV-21, PoliMOVE set out to push the limits of a boosted engine package during test runs yesterday at Space Florida's Launch & Landing Facility at Kennedy Space Center. The upgraded engine package, capable of delivering 30% more horsepower than previous models, will be on all IAC racecars moving forward. Future competitions will be announced in the coming months.
"The Autonomous Challenge @ CES in January pushed our racecars to their limits and maxed out what was possible at the time," said Paul Mitchell, president, Indy Autonomous Challenge. "Yet here we are just four months later, in another iconic venue, with an upgraded engine package setting yet another world record."
"Congratulations to the PoliMOVE team for making the Dallara AV-21 the fastest autonomous racecar in the world," said Andrea Pontremoli, CEO and general manager, Dallara. "This record run sets a new bar for the top speed capabilities of autonomous competition vehicles, and we are thrilled to be a part of this future. Dallara is also very proud to partner with leading software and engineering industries working together with the best universities of the world to contribute towards the development of fully autonomous transportation."
Based in Indiana, the IAC is working to establish a hub for performance automation in the state and is harnessing the power of prize competitions to attract the best and the brightest minds from around the globe to further the state-of-the-art technology in safety and performance of automated vehicles. The call to action for this competition has been remarkable, with 41 university teams initially signing up to compete more than two years ago, representing top engineering and technology programs from 14 U.S. states and 11 countries.
"Yesterday we saw what the future holds for autonomous vehicles and credit goes to the entire PoliMOVE team, especially Dr. Brandon Dixon of the University of Alabama," said Prof. Sergio Savaresi, team lead of Politecnico di Milano. "We were running a car operating on algorithms alone, where precision is paramount, and any small prediction error could have created a completely different outcome. This test run was exhilarating, and we are thrilled with the world record, but we're also excited by the fact that this data will be made available to all, and the industry will benefit from our work and learnings."
The primary goal of the IAC is to solve real world problems by advancing technology that will speed the commercialization of fully autonomous vehicles and deployments of advanced driver-assistance systems (ADAS). Pushing limits for the entire autonomous community and helping to increase safety and performance is of critical importance, not only in motorsports, but across all modes of commercial transportation.
Untether AI Partners with GM
Untether AITM, the leader in at-memory computation for artificial intelligence (AI) inference acceleration,  announced a collaboration with General Motors, supported by the Government of Ontario through the Ontario Vehicle Innovation Network (OVIN), to accelerate the development of next-generation artificial intelligence perception systems for autonomous vehicles.
Perception systems are at the heart of autonomous vehicles (AVs). Under the agreement, Untether AI and GM will work together to demonstrate an autonomous vehicle perception system based on Untether AI's unique at-memory computation technology. This project is supported with $1 million from the OVIN R&D Partnership Fund which leverages $2.09 million of industry contribution.
"Since taking office our government has created the right economic conditions to position Ontario as a hub for developing and building the vehicles of the future," said Vic Fedeli, Minister of Economic Development, Job Creation and Trade. "With OVIN support, this collaboration is another example of how Ontario is fast-becoming the go-to jurisdiction for developing next-generation electric, connected and mobility technologies including artificial intelligence perception systems for autonomous vehicles."
"Our government understands that autonomous vehicle technology has the potential to make driving safer and more efficient," said Caroline Mulroney, Minister of Transportation. "Along with the historic investments our government is making in building the vehicles of the future, we are proud to support the development of next-generation transportation technology that will transform the way we travel while furthering our position as a leader in the automotive technology space."
"This demonstration project with General Motors illuminates the future of AI-powered perception systems that will make autonomous vehicles a reality," said Arun Iyengar, CEO of Untether AI. "We're pleased and excited about the support we've gotten from OVIN and the government of Ontario, who are leading the way to nurture innovative technology efforts in Canada."
AV perception systems use AI, in the form of neural networks, to understand the environment around the vehicle, which is critical to the functionality of autonomous vehicles. These systems are highly complex since they must make sense of many external inputs, such as multiple channels of video cameras, radar, ultrasound, and lidar data.
The project will incorporate Untether AI's next-generation at-memory compute technology to accelerate neural networks for AV perception systems. GM will contribute guidance and insight on AV perception system requirements, as well as providing access to the neural network technology that is utilized in the company's current AV perception system. The project's goal is to help increase autonomous vehicle performance by providing faster and more accurate vision response, reducing the power draw of various AV systems to increase battery life, and even helping to enable the downsizing of vehicle batteries. Additionally, this solution will aim to save on overall autonomous vehicle control system cost.
Operating as the global venture capital arm of General Motors, GM Ventures strategically invests in startup companies that share GM's vision of a world of zero emissions, zero crashes and zero congestion, and are helping to accelerate the company's evolution into a leading transportation technology enterprise. Having served as a strategic investor in Untether AI since 2018, this pilot project represents an exciting next step in the exploration of potential applications for the technology and demonstrates how establishing a connection with GM's network of resources can lead to opportunities for tangible innovation.
"GM is always looking for opportunities to collaborate with exciting new start-ups and support advanced technology development right here in Canada," said Ted Graham, principal at GM Ventures in Canada. "The technology developed by Untether AI has great potential to improve computing performance with low power consumption and at a lower cost, which are both priorities for the GM enterprise vision for an all-electric, connected, and autonomous future."