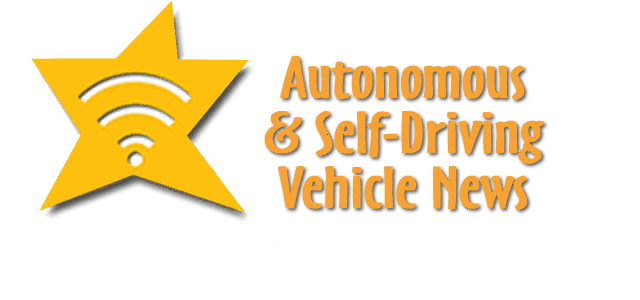 In autonomous and self-driving vehicle news are Mobileye, MIZ, Ericsson, Daimler, Torc and Bosch.
Ericsson Routes and Hillwood MIZ  in Alliance Texas
Ericsson Routes and Hillwood announced their partnership to advance autonomous mobility in the Mobility Innovation Zone (MIZ) in Alliance, Texas. Autonomous and connected vehicle companies and users alike can now benefit from having secure and reliable wireless 4G and 5G connectivity for their planning and operations through the solution.
Ericsson Routes (like Waze) was originally launched earlier this year in San Francisco, California to provide a single integration point and a consistent prediction engine for autonomous vehicles across all their wireless service providers. Ericsson Routes expansion to MIZ in Alliance, Texas has made the solution available to the current and future leading mobility companies operating there. In addition to the partnership with Hillwood, Ericsson Routes will test and expand support for drone connectivity later this year.
Mobileye Video Shows True L4 Redundancy
Mobileye, an Intel company, today showed its True Redundancy™ sensing system operating hands-free in Israel – a major milestone in preparation for the debut of its planned robotaxi services in Israel and Germany. A new, unedited video shows the vehicle operating in autonomous mode while mimicking the multi-stop behavior of a ride-hailing service with humanlike skill.
What It Means: The video shows the Mobileye AV going through the motions of a robotaxi service, driving to multiple destinations and pausing where it might pick up and drop off passengers. In this fifth installment of the unedited drive series, the capabilities of True Redundancy, Mobileye's alternative approach to autonomous vehicle (AV) sensor fusion, are on full display as the Mobileye AV robotaxi navigates the complex streets of Jerusalem at night. While previous unedited videos have shown the AV driving only with the camera subsystem, this new installment comes from the fully configured AV that Mobileye is planning to use in commercial robotaxi deployments.
How It Works: True Redundancy is Mobileye's unique approach to environmental sensing whereby two independent subsystems – one camera-only and the other a lidar-radar combination – each serve as backups to each other instead of as complementary systems. The result is a sensing solution believed to deliver a higher mean time between failures. Prototype AVs now driving in Israel are Mobileye's first to combine the two systems in a single vehicle, demonstrating how the robotaxi is expected to perform in real-world operations.
In the 40-minute unedited video, the Mobileye AV is seen completing complex, real-world driving maneuvers despite harsh nighttime roadway lighting and complicated road signs. The very humanlike driving behavior of the AV comes across as remarkably unremarkable in that it handles very challenging maneuvers smoothly.
Making it look easy, the AV negotiates with human drivers when executing a left turn at an unprotected junction (4:04; 06:48); safely and successfully navigates around jaywalking pedestrians (08:28; 10:42); seamlessly handles illegal maneuvers by other drivers (04:34); completes a 180-degree turn in an intersection with multiple traffic signals (25:18); navigates around vehicles blocking proper lane usage (25:39); rides through a roundabout with pedestrians (26:44); and completes other more regular driving maneuvers.
Why It Matters: The demonstration of True Redundancy on real roads helps to dispel past industry skepticism that doubted whether Mobileye's cutting-edge approach to environmental sensing could work. More remarkable is the almost mundane quality to the video. The AV handles the drive more or less as a human would (and in some cases better), showing its near-readiness for planned robotaxi operations. Building on the already vast capabilities of Mobileye's camera-first AV development fleet, the addition of radar-lidar to its sensor suite is the final piece to achieving what the company set out to do with its differentiated AV technology.
Mobileye Drive – Mobileye's self-driving system – combines Mobileye's industry-leading technologies, including Road Experience Management™, the company's proprietary approach to mapping that leverages crowdsourced data from mass-market advanced driver-assistance systems to build AV maps on short notice; the Responsibility-Sensitive Safety (RSS) driving policy that implements a mathematical model to enhance safety through improved adaption to unique driving environments; and True Redundancy, which combines two independent perception sub-systems powered by cameras and radar-lidar, with each alone capable of developing full models and ultimately supporting full end-to-end autonomous capabilities.
Bosch Buys Five
Stuttgart, Germany – The development of self-driving cars is regarded as the ultimate discipline for automakers. As one of the world's biggest mobility providers, Bosch is a driving force behind the progress being made in this discipline. Now, it's strengthening its hand by acquiring Five, Europe's leading startup in the field of automated driving. At six locations in the United Kingdom, its roughly 140 associates are working on the vision of safe, self-driving vehicles. Five gave preference to Bosch over other takeover bidders. The two companies share a common vision of automated driving and of safe automated driving systems. The agreements with Five were signed at the beginning of April. It has been agreed that the financial details will not be disclosed. The acquisition is still subject to approval by the antitrust authorities.
Daimler Truck Drivers Towards L4 with Torc Robotics
Daimler Truck is a leading OEM in the development of SAE Level 4 (L4) autonomous trucks with critical redundant safety systems. With its independent subsidiary Torc Robotics, Daimler Truck is pushing ahead with the development of autonomous trucking in the United States. The companies have the longest autonomous driver technology and truck OEM partnership in the industry and have been safely and reliably testing a fleet of autonomous trucks on public roads in the U.S. on a daily basis. As a next step, Torc is now cooperating with leading U.S. logistics companies to further develop the real-world applications for autonomous trucking. To that end, Torc has established the Torc Autonomous Advisory Council (TAAC) with key freight industry players to incorporate deep industry insights into its development process. Council members such as Schneider, Covenant Logistics, Penske Truck Leasing, Ryder System, Inc., C.H. Robinson and Baton as well as Daimler Truck North America as OEM, will provide strategic guidance to Torc as they integrate with the freight network and tackle challenges beyond highway driving. With customer co-creation, Torc enters into the next stage of development, focusing even more sharply on specific customer requirements and concrete business models. Daimler Truck and Torc firmly believe in making autonomous trucking a reality and commercializing the technology within this decade.
Martin Daum, Chairman of the Board of Management of Daimler Truck: "We are fully committed to autonomous trucking as it can benefit everyone. It will increase safety, because systems do not get tired and do not lose attention. It will boost logistics performance by enabling trucks to run more. It will help society cope with the growing volume of freight, particularly in times of severe driver shortages. We see an opportunity for Daimler Truck to increase our service revenue, as well as for significant market and growth potential. For all these reasons we are developing the Level 4 autonomous-ready truck of the future."
Joe Kaeser, Chairman of the Supervisory Board of Daimler Truck Holding AG: "I am really impressed with what we have experienced at the Albuquerque test center. The Daimler Truck team has done a fascinating job in making autonomous trucking work. Riding along in the Level 4 trucks provides a real sense of what is possible. Combined with our innovation power in sustainable technologies, we can support our customers in building their mobility business of the future."
Progress on the way to hub-to-hub deployment in the U.S.
Since acquiring a majority stake in Torc three years ago, Daimler Truck has made significant progress in turning autonomous trucks from an idea into reality. Typical driving scenarios such as lane changes and complex merges have been tested intensively and have proven that Torc's autonomous driving software can safely navigate on highways. Recently, Torc has expanded its testing and is demonstrating L4 autonomous trucks with enhanced capabilities in more complex scenarios. Equipped with state-of-the-art LiDAR, radar and camera technology, the trucks are capable of advanced driving behaviors on surface streets, ramps and turns at controlled intersections.
These capabilities are essential for the planned deployment in the hub-to-hub use case. In this application, drivers deliver goods in conventional trucks over the first mile to transfer hubs along highways in key U.S. freight corridors. From there, the trailer is coupled with a purpose built L4 autonomous truck that safely navigates long stretches of highways by driving autonomously from hub-to-hub. Once the L4 truck reaches the destination hub, the last-mile distribution will continue via manually driven trucks. Factors such as long, open stretches of highway, increasing demand for freight movement, large fleets and forward-looking regulators make the U.S. the ideal proving ground to deploy this new technology first.
Dr. Peter Vaughan Schmidt, Head of Autonomous Technology Group at Daimler Truck: "Three years ago, we set out with a clear goal to commercialize Level 4 autonomous trucks. Technologically, we have come a long way since. As a next step, Torc is now involving leading logistic companies to specifically develop the real-world use case of the autonomous logistic system of the future. We are on the right path and together with our partners we share the pioneering spirit and the willingness to succeed in autonomous trucking."
Michael Fleming, Founder and CEO of Torc: "With Torc's experience in commercializing autonomous vehicle solutions and Daimler Truck's strong customer relationships in the freight industry, we've formed a powerhouse team to develop Level 4 technology for long-haul applications. The cooperation with our partners from the logistics industry creates numerous opportunities to co-develop concepts and facilities, and conduct research and development for Class 8 autonomous trucks, hub-to-hub operations, fleet operations, and fleet maintenance services."
Daimler Truck develops autonomous-ready Freightliner Cascadia
In the past few years, engineers at Daimler Truck North America have successfully developed the first scalable autonomous truck platform with critical safety systems. Based on Freightliner's industry-leading flagship truck, the Class 8 autonomous-ready Cascadia with redundant functions enables the deployment of autonomous trucking. This truck has been designed and developed with a second set of critical systems, such as steering and braking to meet Daimler Truck's uncompromising safety standards. The vehicle continuously monitors and assesses the health of these systems. In case of interruption or errors, the newly developed redundant systems will be able to safely control the truck. The L4 autonomous-ready Freightliner Cascadia represents a strong foundation that every smart autonomous driving system needs and is ideal for the integration of autonomous software, hardware and compute. Thanks to its redundancy of systems, the autonomous truck can contribute to enhancing safety in traffic. Ultimately, it brings Daimler Truck much closer to its vision of accident-free driving.