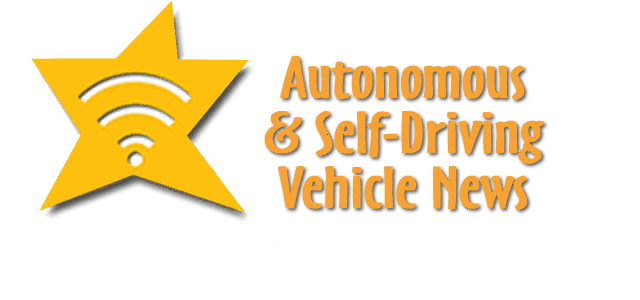 In autonomous and self-driving vehicle news are Nuro, Pony.ai, Aurora, Daimler Truck, Toyota and May Mobility.
Nuro Delivers Autonomously for 7/11 in Cali
7-Eleven, Inc. is bringing a futuristic innovation to Mountain View, CA, customers by piloting autonomous delivery with Nuro, a robotics company transforming local commerce with autonomous vehicles. In collaboration with Nuro, 7-Eleven is launching the first autonomous commercial delivery in the state of California, enabling its customers in the service area to order through the 7NOW® delivery app to have their products delivered via bot.
"7-Eleven has owned and defined convenience since 1927," said Raghu Mahadevan, 7-Eleven Chief Digital Officer. "Our first foray into autonomous delivery was in 2016 when 7-Eleven became the first retailer in the U.S. to make a drone delivery to a customer's house. Since then, we haven't stopped looking for ways to redefine convenience for our customers inside and outside the four walls of our stores. Fast forward to 2021, and we are pushing the boundaries of innovation even further to provide customers with the first commercial autonomous delivery service in California. I can't wait to see where we go from here."
Here's how it works:
Get Started: Download the 7NOW delivery app through Google Play, the Apple 

App Store

 or visit 7NOW.com.
Order: Browse the app to purchase favorites like pizza, chips, beverages, household items and more. Add items to your shopping cart, begin the checkout process, and choose autonomous delivery. Autonomous vehicle deliveries are available daily from 

8:00 a.m.

 – 

9:00 p.m. PT

 at no additional charge for customers in 

Mountain View, CA.

Enjoy: The 7NOW delivery app will send updates as the order is processed, and orders will arrive in approximately 30 minutes. Simply meet the autonomous vehicle outside, grab your items from the back of the vehicle and enjoy.
Nuro will begin this delivery service with its autonomous Priuses and later introduce R2 bots, the company's autonomous robots that are custom-built to transport products and goods without any occupants in the vehicle. Nuro became the first autonomous vehicle company to receive a deployment permit from the California DMV in December, 2020, enabling the launch of this inaugural commercial delivery service in the state in collaboration with 7-Eleven.
"Residents in the state of California – a major hub of innovation – have never been able to experience the commercial delivery of goods by an autonomous vehicle. Nuro is teaming up with 7-Eleven to change that," said Jiajun Zhu, Nuro CEO and Co-Founder. "We've always wanted to bring Nuro's autonomous delivery to our local community and to our neighbors. We couldn't be more excited to do this with an iconic neighborhood store like 7-Eleven in our hometown, Mountain View."
Introduced in late 2017, 7NOW® Delivery is available throughout the U.S. and offers real-time tracking that lets customers know when to expect their orders, typically in 30 minutes. The 7NOW app can be downloaded from the App Store or Google Play, or by visiting 7NOW.com.
*Age-restricted items (alcohol, tobacco products, lottery tickets) are not available in autonomous delivery orders.
*All of Nuro's Priuses will include an autonomous vehicle operator in the driver seat to monitor the technology and ensure an optimal delivery experience as the service is introduced in the Mountain View area.
Pony.ai Approved in Beijing for Robotaxis
Pony.ai, a leading global autonomous driving technology company, announced on November 25 in Beijing that it had received approval to run paid autonomous Robotaxi services in the Beijing Intelligent Networked Vehicle Policy Pilot Zone in southeastern Beijing. With this approval, Pony.ai will be permitted to charge fees for Robotaxi services provided to the public. This represents a significant milestone on the company's path to commercialization, as Pony.ai's passenger car business has officially moved from the testing to the commercialization stage. Beijing, China's capital city, is the first Tier-1 city in China to clarify Robotaxi commercialization, allowing self-driving companies to charge for their autonomous services.
After obtaining the commercial license, PonyPilot+, which previously operated as a free service on a regular basis in Beijing's high-level autonomous driving demonstration zone (in Yizhuang, Beijing), will transition from a free experience to a fee-based service. The PonyPilot+ commercialization pilot area covers central areas of Yizhuang (60 square kilometers / 23.1 square miles) with about 200 travel stations in residential areas, commercial centers, and science and technology parks, with service hours operating from 8:30 am to 10:30 pm.
Through the mobile app and the in-car interface PonyHI, the self-driving Robotaxis will bring a safe, comfortable and convenient travel experience to the public. Passengers will be able to view their itinerary costs in both the mobile app and the in-car interactive interface PonyHI, and will be able to complete payment by scanning the QR code through Alipay or WeChat.
"Supportive policies, development of safe technology, and public acceptance are the keys to accelerating commercialization of the autonomous driving industry, and Pony.ai has conducted abundant testing of the application scenarios and product forms of autonomous driving over the past five years," said James Peng, Co-founder and CEO of Pony.ai. "With the commencement of this new policy, we will be able to validate Pony.ai's commercialization model. These permits mark the next stage in the development of autonomous driving technology," he added.
"The development of emerging technologies is transforming our mobility at a faster speed than we could have imagined. Today, our autonomous driving technology has advanced beyond conventional driving scenarios, demonstrating the technological capability to handle more complex driving scenarios and at a larger scale," said Tiancheng Lou, Co-founder and CTO of Pony.ai.
Aurora Selects AWS
Amazon Web Services, Inc. (AWS), an Amazon.com, Inc. company (NASDAQ: AMZN), announced that Aurora (NASDAQ: AUR), a leader in self-driving vehicle technology, has selected AWS as its preferred cloud provider for machine learning training and cloud-based simulation workloads. Aurora uses AWS's proven infrastructure and unparalleled portfolio of capabilities to safely accelerate the development of the Aurora Driver, its scalable self-driving vehicle technology. The Aurora Driver consists of sensors that perceive the world, software that plans a safe path through it, and a computer that powers and integrates Aurora's hardware and software with any vehicle platform. For its machine learning training and cloud-based simulation workloads, Aurora is all-in on AWS, and it uses the cloud to process trillions of data points each day. Now, the company is scaling its training workloads in the cloud to complete up to 12 million physics-based driving simulations per day by the end of the year, building on the petabytes of data it collects during real-world road tests.
Autonomous driving is an immensely complex technological challenge that relies heavily on cloud computing to enable breakthroughs in perception, embedded computing, machine learning, motion planning, decision making, and advanced sensor technologies. With AWS's capabilities in high-performance computing, machine learning, storage, and security, Aurora optimizes and scales its virtual testing efforts to expand the capabilities of the Aurora Driver safely and quickly.
"Aurora's advanced machine learning and simulation at scale are foundational to developing our technology safely and quickly, and AWS delivers the high performance we need to maintain our progress," said Chris Urmson, CEO of Aurora. "With its virtually unlimited scale, AWS supports millions of virtual tests to validate the capabilities of the Aurora Driver so that it can safely navigate the countless edge cases of real-world driving."
Aurora's AWS-powered Virtual Testing Suite is a unique accelerator for the development of the Aurora Driver. Aurora can use data from just one testing situation it observes in the real world to inspire hundreds of permutations in the Virtual Testing Suite. That virtual testing helps train the Aurora Driver to more quickly and safely navigate complex situations, such as road construction, jaywalkers, and unprotected left-hand turns. For example, before the Aurora Driver ever attempted an unprotected left-hand turn on a physical road, it completed nearly 2.3 million turns in simulation—estimated to be roughly equal to 20,000 hours of real-world driving practice. Aurora has been running simulations at scale on AWS since 2019, and plans to triple the volume of simulations it runs on AWS to more than 12 million per day by the end of 2021.
The offline components of the Aurora Driver software stack all run on AWS, including the Virtual Testing Suite, high-definition road maps (the Aurora "Atlas"), machine learning models, and software development tools. For example, Aurora uses Amazon SageMaker (an AWS service that helps developers and data scientists build, train, and deploy machine learning models quickly) to create, run, and continuously refine the machine learning models that enable its driving simulations. With that service, Aurora accesses Amazon Elastic Compute Cloud (Amazon EC2) instance types like P4d, which deliver the highest performance for machine learning training in the cloud.
Before developing simulations, Aurora uses AWS to securely store and process the petabytes of data it logs during real-world testing, and then train its machine learning models on that data. The pre-processing workloads run on Amazon Elastic Kubernetes Service (Amazon EKS) and Amazon EMR, AWS's service for processing vast amounts of data in the cloud using open-source tools. Aurora's machine learning training workloads then rely on AWS-optimized deep learning frameworks, such as TensorFlow and PyTorch. Finally, Aurora orchestrates and auto-scales its simulation workflows over hundreds of thousands of concurrent vCPUs and thousands of concurrent GPUs with Amazon EKS and Amazon EC2, which provides accelerated computing instance types like G4dn.
"AWS's highly scalable compute, machine learning, and analytics services are helping Aurora move self-driving vehicle technology forward, toward broad real-world use," said Swami Sivasubramanian, Vice President of Machine Learning at Amazon Web Services, Inc. "Our reliable infrastructure and comprehensive set of cloud services, including industry-leading machine learning services like Amazon SageMaker, provide the ideal foundation for Aurora to gain insights from the trillions of data points it generates every day to continuously enhance its technology. We are proud to support the acceleration of autonomous vehicle innovation, and look forward to the improved safety and efficiency the transformation of trucking, delivery, and mobility will allow."
Daimler Truck SAE Level 4 Platform
Daimler Truck is developing a scalable autonomous truck platform that is perfectly suited for SAE Level 4 autonomous driving, including redundancy systems needed to achieve safe and reliable operations. The four key areas with a redundant architecture are the braking system, the steering system, the low voltage power net and the network communications. In case that any of the primary systems encounter a fault, the Level 4 vehicle will be able to monitor, assess and deploy its backup systems to control the truck safely.
Daimler Truck's L4 truck platform is based on Freightliner's market-leading Cascadia and aims to set new industry standards. The unique redundant truck chassis is being developed for Waymo Via based on their specifications. A first version of the truck has already been delivered this year for integration of the Waymo Driver, the autonomous driving system. If a fault is deemed critical to the operation of the vehicle, the autonomous driving system will allow the truck to follow a safety protocol and be able to execute a "minimal risk maneuver" to come to a safe stop.
Dr. Peter Vaughan Schmidt, Head of Autonomous Technology Group at Daimler Truck: "Every smart autonomous driving system needs a strong foundation: our Level 4 vehicle platform based on the Freightliner Cascadia is ideal for integration of autonomous software, hardware and compute. It can significantly contribute to enhancing safety in traffic thanks to its redundancy of systems and a multitude of sensors. It brings us much closer to our vision of accident-free driving."
More than 1500 new and unique requirements have been identified by Waymo Via. The engineering team at Daimler Trucks North America LLC (DTNA) is developing and implementing these requirements during the vehicle development process. For example, while today's pneumatic braking systems have fail operational attributes, Daimler Truck's Level 4 vehicles have an additional layer of electronic redundancy, using two electronic control units (ECU) – a primary and a secondary system. Together, they ensure full brake performance, to safely execute a minimal risk maneuver in case one system is not operating properly.
The same logic applies to the steering system that has been enhanced by having two servo motors. In case of an electronic or hydraulic failure, the backup servo motor also receives the requested steering angle from the autonomous driving system and can react accordingly.
Constant communication between these key systems ensures that there is no loss of critical information flow among the controllers. Daimler Truck has included a secondary communication network to key devices, which is also protected by cyber security requirements. As for the demanding power consumption by all the ECUs and sensors in an autonomous truck, a robust low voltage power net is required. Exclusively developed at DTNA, the power net system ensures constant energy flow to critical systems.
In combination with a third party autonomous driving software, this redundant chassis offers customers full SAE Level 4 autonomous driving capabilities. As part of Daimler Truck's dual track strategy, the truck manufacturer is working together with two strong autonomous technology partners, Waymo Via and Torc Robotics, offering multiple routes to commercialization. Daimler Truck has the capability to tailor and scale the Level 4 truck chassis to the autonomous driving specifications of both technology partners.
Following the investment announcement in automated driving at the beginning of 2019, Daimler Truck established the Autonomous Technology Group. Daimler Truck's global organization for automated truck driving brings together its worldwide experience and expertise. The Group takes responsibility for the overall strategy and implementation of the automated driving roadmap, including research and development, testing and validation and setting up the required operations infrastructure and network with the ultimate vision of series production of autonomous trucks (SAE level 4) within the decade. The Group has a global reach with experts working in various locations throughout the company's worldwide development network.
Toyota, May Mobility and IEDC Autonomous Shuttle in Fishers
The Toyota Mobility Foundation (TMF), Energy Systems Network (ESN), the Indiana Economic Development Corporation (IEDC) and the City of Fishers have joined with May Mobility, a leader in autonomous vehicle (AV) technology and shuttle operations, to inaugurate a free, public autonomous shuttle service on December 20, 2021 to serve the area surrounding the Nickel Plate Cultural District in Fishers, Indiana. The AV shuttle service is part of the Together in Motion Indiana initiative announced earlier this year by TMF and ESN that previously provided a similar autonomous shuttle service in downtown Indianapolis for six months.
May Mobility will manage a fleet of autonomous, shared vehicles that will operate along a three-mile fixed-route loop with nine designated stops to service the live, work and play districts of downtown Fishers. The hop-on, hop-off service connects the residential area at Pullman Pointe and South Pointe Village apartments to the commercial district along Commercial Drive and Fishers Corner Boulevard, Municipal Drive and 116th Street, including a stop along the new Nickel Plate Trail. Each route stop is identifiable by a sign with route information and a QR code with more information about May Mobility's technology.
"With the launch in Fishers, we'll be adding a new public transportation service in a community that primarily relies on personal vehicle ownership," said Edwin Olson, CEO of May Mobility. "This is an amazing opportunity to partner with Fishers to challenge the status quo of transit and engage a wider audience in the future of transportation."
"With our commitment to innovation, technology and entrepreneurship, it was a natural fit for Fishers to serve as the first suburban site for May Mobility's autonomous vehicle fleet," said Fishers Mayor Scott Fadness. "Our Nickel Plate Cultural District is the perfect test site for this technology as our partners identify the nuances of a suburban environment for autonomous technology."
In support of a low carbon future, the free service will feature five hybrid Lexus RX 450h vehicles and one wheelchair-accessible Polaris GEM fully electric vehicle and is available Monday through Friday from 8 a.m. – 8 p.m., with shuttles arriving every 10- to 15-minutes on a rotating loop. Riders can see live updates of the shuttle's locations on the Together in Motion Indiana website.
Aiming to foster innovation through industry partnerships and propel research and development in advanced mobility technologies in Indiana, Together in Motion Indiana supports the deployments of various mobility solutions that are developed with local community input. With this human-centered approach, the initiative aims to better serve the transportation needs of the local communities, to understand the changing ecosystems surrounding these needs, to potentially expand such initiatives into other communities and to establish networks for the sharing and leveraging of key learnings.
"Indiana continues to be a place for advancing autonomous transportation solutions and partnering with the City of Fishers as our next city to deploy the May Mobility autonomous shuttle service is a perfect fit," said Paul Mitchell, president and CEO, Energy Systems Network. "Public-private partnerships like this one only strengthen the goal of providing mobility options for all residents."
May Mobility established its regional office in Fishers, Indiana, in early 2021. Fishers will be its ninth shuttle deployment since the company began operations. May Mobility recently completed shuttle operations in Indianapolis, Indiana, providing Hoosiers with more than 3,400 rides to school and work from June to November 2021. May Mobility conducts shuttle services in Grand Rapids, Michigan; Arlington, Texas; Hiroshima, Japan; and Ann Arbor, Michigan, as well.
"Indiana is excited to continue the deep partnership with May Mobility and the Toyota Mobility Foundation to bring the future of mobility to another community in Indiana," said David Roberts, EVP of entrepreneurship and innovation, Indiana Economic Development Corporation. "This service is an important component to the vibrant ecosystem of innovation, when combined with the autonomous on-highway work being supported by INDOT and the milestone event of the Indy Autonomous Challenge."