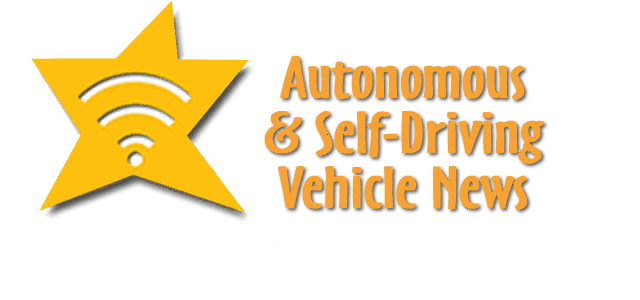 In autonomous and self-driving vehicle news are Plus, Cumming, Velodyne, FF, Klas Hardware and Baidu.
Plus + Cummings
-Plus (formerly Plus.ai), a leading company in self-driving truck technology, announced  a new initiative with global engine manufacturer Cummins to develop the industry's first driver-in, supervised autonomous trucks powered by natural gas. The compressed natural gas engines provided by Cummins have been certified to near zero emissions, reducing smog-forming emissions by 90 percent compared to current EPA standards for nitrogen oxide air pollutants. Furthermore, trucks powered by Cummins and integrated with the Plus autonomous driving system are more fuel efficient due to Plus's AI-enabled fuel optimization algorithms and Cummins powertrain features. This revolutionary combination will bring to market natural gas supervised autonomous trucks in 2022 and provide fleets an evolutionary path to quickly meet their emissions-reduction and corporate sustainability goals.
The Plus and Cummins teams will begin work on the new initiative immediately. This project is an extension of an ongoing collaboration to develop fuel-efficient autonomous trucks. Cummins will contribute its world-class engineering expertise and a suite of advanced features to seamlessly integrate its natural gas powertrain with Plus's supervised autonomous driving system, PlusDrive.
"Sustainable transportation is good for business and for humankind. This is an extraordinary collaboration that brings together two excellent engineering teams to create an innovative, production- ready solution that will have tremendous business and environmental impact. Working with Cummins on this truly meaningful product is a natural extension of our long-standing partnership," said Shawn Kerrigan, COO and Co-founder, Plus.
"Integrating Cummins' state-of-the-art natural gas-powered engines into Plus's industry-leading supervised autonomous trucks enables a new kind of transportation solution and offers customers even greater choices to meet their emissions goals. Cummins engines can power nearly every type of vehicle and application globally, so the integration of our Natural Gas powertrains for autonomous driving applications is a logical next step to provide customers with solutions that align with their specific business requirements," said J. Michael Taylor, General Manager, Global Powertrain Integration, Cummins, Inc.
Plus will begin mass production of its PlusDrive system this summer, with plans to deploy the supervised autonomous trucking system globally across the U.S., China, Europe and other parts of Asia. The PlusDrive solution is being piloted by some of the largest truck fleets in the world, and have demonstrated the key benefits of improved safety, reduced fuel costs, enhanced driver comfort, and reduced carbon emissions.
Velodyne 4 FF 91
-Velodyne Lidar, Inc. (Nasdaq: VLDR, VLDRW) today announced it has been selected by Faraday Future (FF) as the exclusive supplier of lidar for Faraday's flagship FF 91 all-electric vehicle (EV). Velodyne's solid state Velarray H800 lidar sensors will power the FF 91's autonomous driving system that aims to deliver a comprehensive suite of highway, urban and parking autonomy features.
Velarray H800 is a solid state lidar sensor architected for automotive grade performance and built using Velodyne's breakthrough proprietary micro-lidar array architecture (MLA). The sensor's compact, embeddable form factor allows for the sensor to be seamlessly situated behind the vehicle's windshield for streamlined, flawless integration. With combined long-range perception and a broad field of view, the Velarray H800 is designed for safe navigation and collision avoidance in ADAS and autonomous mobility applications.
The ultimate-intelligent, tech-luxury FF 91 will deliver a unique electric mobility experience which combines extreme technology, ultimate user-experience and a holistic ecosystem. FF 91 is planned to be launched within 12 months of the closing of the recently announced merger with Property Solutions Acquisition Corp. (PSAC) (NASDAQ: PSAC), a special purpose acquisition company (SPAC).
"Velodyne is a well-known industry lead
Klas Hardware TRX8
Klas, a global leader in edge intelligence solutions, today announced an all new piece of hardware purpose-built for autonomous vehicle research & development: the TRX D8. The TRX D8 is an in-vehicle storage and compute system, a ruggedized device designed specifically for logging the massive amounts of data accumulated in autonomous vehicle drive testing. This is critical for developers to better assess and fine-tune algorithms throughout the R&D process so they can ultimately bring autonomous vehicles to market that operate safely in all environments.
"Consumer confidence in self-driving cars is directly tied to the performance of the algorithms that make those cars run. People need to believe these cars will run safely, which is why it's so important to test these algorithms in a variety of conditions," said John Gallagher, CEO of Klas. "We know how to build rugged devices that can be deployed anywhere, and we also understand the need to combine storage with compute to streamline a development process. That's why we built the TRX D8 with industry-leading storage capabilities integrated with in-vehicle compute power so developers can structure and categorize the data as they collect it and run certain tests locally, which accelerates algorithm development while reducing costs."
Klas' rich experience in developing edge computing solutions for government and rail applications was key to its success in building the TRX D8, which is already in market with a leading automotive OEM and boasts a rugged and compact design proven to perform in extreme environments. The new TRX D8 collects data from onboard Ethernet and Controller Area Networks (CAN) and can hold up to 240 TB of storage in one easy-to-remove cassette.
The compute element of the TRX D8 runs on Klas' field-proven operating system, KlasOS Keel. Keel is purpose-built for edge locations where security and reliability are critical, and has a built-in hypervisor that  provides flexibility to OEMs so they can run their own software and have complete control of their data.
"Anyone who's worked in product development knows how valuable an open software architecture is in terms of risk reduction and design flexibility, which is why we prioritize that approach for all of our solutions, including the TRX D8," said Frank Murray, CTO of Klas. "This allows our customers to work with their preferred vendors and build bespoke solutions that meet their precise needs, while simultaneously addressing the security risks associated with a full-stack operating system."
Features of the TRX D8  include:
Intel® Xeon® D CPU for rapid data ingest

Options for 8, 12, or 16 Cores
Up to 96 GB RAM

Easy data collection and transfer through removable 8-drive cassette

Up to 240 TB onboard storage
SATA/SAS support, each with 12Gb/s or 6Gb/s respectively

Low power consumption tailored for automotive batteries

Vehicle power adapter for 10-36 V DC operation

Localized disk encryption for maximum data security
Modular architecture for easy iteration and upgrades
Virtualization layer supports in-vehicle data cleaning and organization
For a complete list of product specification visit: https://www.klasgroup.com/products/trx-d8/
The ruggedized nature of the TRX D8 ensures long-term reliability, a critical benefit due to the high costs of test rigs to build, and also allows for testing in extreme environments. The D8 is also platform agnostic, easily integrated into R&D test platforms from multiple vendors or combinations of vendors serving the developing AV market. Additionally, the TRX D8 maximizes the time test vehicles can stay on the road while simultaneously offering rapid data transfer to accelerate algorithm development, and ultimately allow OEMs to bring fully self-driving vehicles to market faster.
Baidu Robotaxi
Baidu, Inc.  will open fully driverless robotaxi services to the public in Beijing starting from May 2, 2021, which will be China's first paid autonomous vehicle service where users can hail a robotaxi without a safety driver behind the steering wheel, marking a landmark step on the road to commercialization of autonomous driving. The fully driverless Apollo Go Robotaxi service will first be launched in Beijing's Shougang Park – one of the venues for the 2022 Beijing Winter Olympics – and will soon be transporting visitors at the games.
With the ride-hailing service being launched during the bustling Labor Day holiday period, Baidu will be the first Chinese company offering a fully driverless robotaxi service under commercial operation. By using the Apollo Go App, users can locate a robotaxi in the vicinity and hail a driverless ride by themselves through a system of unmanned self-service processes. Features including virtual reality navigation and remote car honking can help users to identify the location of the car. To unlock the autonomous vehicles, users are required to scan a QR code and health code on the car for identity verification and pandemic prevention purposes.
Upon boarding the vehicle and clicking on the "Start the Journey" button, the system will ensure that seat belts are fastened and the doors are shut, the trip only beginning after all the passenger safety protocol checks are completed. With no safety driver at the helm, the 5G Remote Driving Service is present at all times to allow human operators to remotely access the vehicles in the case of exceptional emergencies.
At Beijing Shougang Park, the robotaxis will be able to transport users to sports halls, work areas, coffee shops and hotels. During the upcoming Winter Olympics, the Apollo robotaxis will be available to provide shuttle services for athletes and staff.