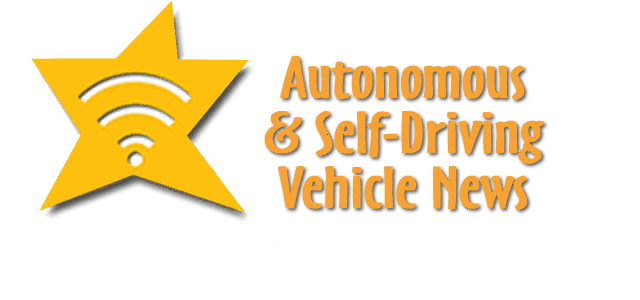 In autonomous and self-driving vehicle news are Peach Tree Corners, Mando, Trimble ROBORACE, Otonomo, Vayyar and Robtic Research.
Peachtree Corner Intros Level 3 Test Vehicle
Peachtree Corners – the nation's first smart city environment powered by real-world infrastructure and next-generation connectivity – announced the addition of a mobility research and test vehicle designed to help companies and organizations develop and prove out new advanced mobility and autonomous technologies in a living laboratory environment. The Ford Edge-based test vehicle is equipped with Level 3 autonomous capabilities on an open-source platform – differentiated from other test vehicles that either only test within closed courses or are limited to a host company's proprietary platform.
Companies working on full autonomous driving systems, mapping, light detection/ranging (LiDAR), cameras/computer vision, radar, V2X systems and/or data/simulation are invited to Curiosity Lab at Peachtree Corners to test.
The test vehicle will be interacting with city-owned smart infrastructure, allowing technologies to be developed with real-world scenarios, including thousands of local residents who live, work and drive alongside the vehicle.
The test vehicle is equipped with a large rooftop rack, giving companies the ability to attach their own LiDAR and other sensors for testing. Engineers may easily access historical AV data directly from Ford's autonomous vehicle dataset.
Invaluable data from the sensors and devices on the test vehicle, as well as across city infrastructure, is analyzed and made available to engineers through the city's central control room – giving developers a unique advantage as they work to mature new technologies.
Mando Acquires MHE for More ADAS and Autonomous
On February 3rd, Mando, a leading company in automotive parts, has signed a share purchase agreement (SPA) to acquire 100% of the equity in MHE, a joint venture between Halla Holdings of Korea and HELLA.
MHE, founded in 2008, is a joint venture between Halla Holdings, the parent company of Mando, and German automotive parts supplier HELLA, each holding 50% stake in MHE. Mando has entered into the share purchase agreement (SPA), acquiring 100% of the equity from both Halla Holdings and HELLA at KRW 165 billion. The transaction, approved by each party, is expected to close in the 1st quarter of 2021.
According to industry experts, Mando will strengthen its competitiveness by internalizing the automotive electronics parts business's infrastructure with the complete acquisition of MHE. In terms of products, Mando will not only expand its ADAS product line including the completion of a full line-up of ADAS radars but upgrade its electronically controlled Chassis products through the utilization of approximately 140 R&D personnel within MHE. This will allow Mando to respond to the electrification and autonomous driving trends proactively. Besides, Mando expects to expand its global footprints as it will utilize MHE's overseas manufacturing facilities and sales networks. In particular, it is an excellent opportunity for Mando's ADAS division to secure a wide range of customers from global mobility startups to major automotive manufacturers, not only in China and India, where MHE's production bases are located but also in North America. In addition to the product and the regional expansion, reduction in manufacturing cost and increase in quality competitiveness are expected through vertical integration of the two companies. Furthermore, close cooperation between R&D personnel of both companies in all areas of design, demonstration, and production will enhance the capabilities in developing advanced products and mass production.
Trimble Parnters with ROBORACE
Trimble, the world's first autonomous racing series with electric-powered vehicles, announced  a comprehensive technology and marketing alliance. As part of the alliance, ROBORACE will utilize Trimble's Applanix POS LVX™ GNSS-inertial systems in its next-generation autonomous race cars for Season 1 of the championship, which begins in September 2021.
ROBORACE was created to accelerate the development of autonomous software by pushing the technology to its limits in a range of controlled environments as well as educate and inform the world about autonomous driving. In 2019, the series held six events that drove over 36 million multi-channel video views.
As part of the technology and marketing alliance, Trimble will serve as the Official GNSS-Inertial Positioning Technology Partner and enable ROBORACE's engineering team to leverage Trimble resources such as technology, services and expertise that it provides across a wide variety of industries and applications in the rapidly expanding area of positioning and autonomy. In addition, Trimble will utilize the ROBORACE's media platform in its global marketing initiatives.
Otonomo Goes Public
Otonomo Technologies, Ltd., a leading platform and marketplace for vehicle data, and Software Acquisition Group, Inc. II (Nasdaq: SAII), a US publicly traded special purpose acquisition company, today announced they have entered into a definitive agreement for a business combination. Upon closing of the transaction, the combined company will operate under the Otonomo name and will be listed on Nasdaq under the new ticker symbol "OTMO".
Company Overview
Otonomo is the premier one-stop shop for vehicle data. Since its founding in 2015, Otonomo has built a vehicle data platform and marketplace that now fuels an ecosystem of 16 OEMs, fleets and more than 100 service providers. The platform ingests more than 4 billion data points per day from over 40 million global connected vehicles, then reshapes and enriches them, in order to accelerate the time to market for new services that improve the in-and-around the car experience. Otonomo's platform allows automotive OEMs the opportunity to create new revenue streams by enabling the utilization of the vast amounts of data vehicles generate on a daily basis and that OEMs are required to store and maintain.
Luokung, eMapgo & BAIC Partner for Autonous and Electric Vehicles
Luokung Technology Corp. , a leading interactive location-based services company in China, to announced that its previously announced acquisition candidate, eMapgo Technologies (Beijing) Co., Ltd. ("EMG") and Beijing New Energy Automobile Co., Ltd. (BAIC BluePark New Energy Technology Co., Ltd., Ticker: 600733.SH) ("BAIC BJEV") have agreed to collaborate on the development of autonomous driving projects for BAIC BJEV's electric vehicles (EVs).
Vayyar's Combo Solutions
Vayyar, the global leader in 4D imaging radar, is advancing its mission of protecting every life on the road with the auto industry's first in-cabin safety "combo" solution. Powered by a single sensor, it's designed to prevent both the "hot car" incidents that have claimed the lives of thousands of children as well as the countless deaths and injuries caused by vehicle occupants neglecting to wear seat belts. By providing OEMs and Tier 1s multifunctionality on a single-chip platform, Vayyar is ensuring affordable, leading-edge safety for all vehicles.
Vayyar is enabling OEMs and Tier 1s to overcome this challenge with the industry's first in-cabin safety solution that delivers multifunctionality on a single-chip platform. It has developed a cost-efficient sensor that's as affordable as low-end alternatives, production-ready and designed to enable maximum in-car safety points for all vehicles.
Powered by a single Radar-on-Chip (RoC), Vayyar's application-ready "combo" features CPD and enhanced SBR, addressing multiple Euro NCAP 2023 requirements with just one sensor. It replaces numerous existing in-car sensors, covering a full vehicle cabin and detecting and classifying all occupants. The combo solution operates effectively in all lighting conditions without requiring line of sight and can even detect a baby in a car seat sleeping under a blanket or a child in a footwell. Unlike cameras, the sensor also maintains user privacy at all times.
The application combo is made possible by the platform's large antenna array and ultra-wide field of view. The sensor's 48 transceivers offer unprecedented high resolution for rich occupant detection and classification – in sharp contrast to what alternatives offer. Thanks to its field of view, the sensor, which is also simple to fit within a vehicle's headlining, can be installed in various locations, accommodating both five- and seven-seaters, as well as sunroof-equipped models. Vayyar's sensor delivers an entirely new level of safety, with the ability to differentiate between people and objects, and children and adults, as well as determine whether a passenger is in/out of position.
Beyond its CPD + SBR combo, the end-to-end software-hardware platform also enables OEMs and Tier 1s to seamlessly develop multiple advanced applications independently over its point cloud layer. These include Occupant Status (OS), optimised airbag deployment and dynamic disabling, seat belt pre-tensioning, eCall, vital signs, gesture recognition, out-of-position detection, intruder detection and more.
Just one Vayyar sensor ensures a shorter time to market, reduces the number of future SOP programs, yields substantial savings and lowers risks associated with scheduling, budget and performance. The fully validated, automotive-grade (AEC-Q100 qualified and ASIL-B compliant) sensor also grants automakers the flexibility to meet evolving standards. These can be introduced early in the development cycle, or, in an industry first, at a later date via over-the-air (OTA) updates, ensuring future-proof deployments.
Robotic Research's Xcelisior AV Transit Bus
Robotic Research, global leader in autonomous driving technology and solutions, and New Flyer of America Inc. ("New Flyer"), a subsidiary of NFI Group Inc. ("NFI"), one of the world's leading independent global bus manufacturers, announced tthe successful development of the Xcelsior AV™ – North America's first fully operational automated heavy-duty transit bus.
With the addition of Robotic Research's autonomous AutoDrive® technology, the Xcelsior AV™ can visualize its environment, allowing it to avoid collisions with vehicles, pedestrians, and other hazards. Its automated precision docking capabilities precisely maneuver the bus within inches of the level boarding platforms, providing easy access to passengers with disabilities in accordance with ADA rules. Vehicle-to-vehicle (V2V) communications can also enable "platooning," where multiple buses are linked and dispatched together to accommodate more passengers at peak transit times. Vehicle-to-infrastructure (V2I) communications also provide links to traffic lights and crosswalk signals to smooth traffic flow.
The new Xcelsior AV™ bus is equipped with Robotic Research's AutoDrive® automated driving system, the eyes and brain of the AV bus, and AutoDrive ByWire® drive-by-wire system, which enables automated throttle, brake, and steering. The AutoDrive® technology is already operating in first-mile/last-mile transit applications across four continents on both mixed traffic, public roadways and corporate and academic campuses.
The Connecticut Department of Transportation (CTDOT) has already announced that it will deploy New Flyer's Xcelsior AV™ buses to serve on its CTfastrak bus rapid transit (BRT) route between New Britain and Hartford, anticipated to commence early 20231. The CTDOT project is funded by the Federal Transit Administration (FTA) as part of its Integrated Mobility Innovation ("IMI") initiative. It also is the first scheduled public automated bus application and will operate within the dedicated CTfastrak BRT guideway.