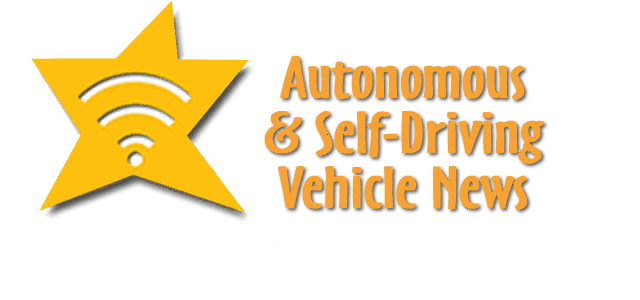 In autonomous and self-driving vehicle news are Honda, GM, Cruise, Amap, Xpeng, Aurora, PACCAR, NI, KT, Velodyne, Aeva Parnters and DENSO.
Amap 3G 4 Xpeng
XPeng Inc. electric vehicle ("Smart EV") company, announced that it will be the world's first auto maker to deploy Amap's 3rd-generation in-car navigation system. The XPeng P7 smart EV sedan will be the first mass production vehicle to use a Surrounding Reality (SR) display for navigation assisted autonomous driving.
Amap is China's leading mapping, navigation and location-based services provider. Designed for intelligent driving, Amap's 3rd-generation in-car navigation system leverages Artificial Intelligence (AI) visual technology and high precision maps to provide highly accurate lane-level navigation, delivering co-guidance for both vehicle and driver. By integrating navigation with high-precision maps, it operates as both an infotainment and autonomous driving feature. Precision navigation tracks, not only the current road, but also individual lanes. Dynamic information and autonomous driving decision information are accurately matched with lane-level navigation, so that the driver can perceive the vehicle's driving status more intuitively in real time.
According to QuestMobile, Amap has over 570 million monthly active users as of September 2020. Currently, Amap's high precision maps cover over 300,000 kilometers of highways and urban expressways, and are expanding coverage of ordinary urban roads. Its real-time road condition updates cover 360+ cities and 95% of the highway network across China.
The SR display function redefines driver-vehicle interaction. When the Navigation Guided Pilot (NGP) function is in use, the status of the vehicle and its surrounding environment are clearly and vividly displayed in 3D rendering on the central panel, enhancing the user's driving experience and sense of safety. The SR autonomous driving display integrates the more comprehensive, accurate, and real-time data of Amap's high precision maps, including real-time traffic information, lane-level road conditions, and traffic forecasts, to offer a superior experience of lane-level navigation assisted autonomous driving.
NI & KT Testing AD
NI and Konrad Technologies (KT) today announced they have entered into a strategic agreement to develop test systems and solutions for autonomous driving software and hardware validation. Together, the companies plan to deliver new technologies to help automotive Tier 1 suppliers and OEMs leverage real-world road data and simulation, to help improve vehicle and passenger safety and bring the promise of autonomous driving (AD) to the roads faster.
Aurora Teams with PACCAR
PACCAR and Aurora have signed a global, strategic agreement to develop, test and commercialize autonomous Peterbilt and Kenworth trucks. This collaboration will integrate PACCAR's autonomous vehicle platform with the Aurora Driver to enhance the safety and operational efficiency of PACCAR's customers.
In the strategic partnership, PACCAR provides autonomous-enabled vehicles with industry-leading quality, durability and reliability resulting from decades of engineering excellence and manufacturing investments, as well as aftermarket parts distribution, finance and other transportation solutions. Aurora provides industry-leading self-driving technology, including hardware, software and operational services. Both partners will work closely together on all aspects of the collaboration, from component sourcing and vehicle technology to the integration of the Peterbilt and Kenworth vehicles with the Aurora Driver. The partnership also includes vehicle validation at the PACCAR Technical Center and production support in PACCAR factories.
The goal of this collaboration is to improve freight efficiency and safety for PACCAR's customers. Kenworth T680 and Peterbilt 579 trucks utilizing the Aurora Driver are expected to be deployed in North America in the next several years.
Honda Partners with Cruise and GM
Honda  announced that it will collaborate with Cruise and General Motors on self-driving vehicles for its autonomous vehicle mobility service (MaaS) business in Japan, based on the development and commercial agreements signed in October 2018.
Cruise will be sending the first of its self-driving test vehicles to Japan and start development for testing this year.
Further ahead, Honda aims to launch its MaaS business using the Cruise Origin, a vehicle the three companies are jointly developing exclusively for autonomous vehicle mobility service businesses. Honda Mobility Solutions Co., Ltd., established in February 2020, will be the operator of such MaaS business in Japan.
New space to be used for manufacturing and development around advanced motorcoach electrification and fuel cell electric vehicles of all classes
Automation, CNC laser-cutting and powder-coating equipment added, accelerating production, reducing costs, and increasing reliability versus outsourcing
Velodyne Partners with Beiiing Trunk Tech
Velodyne Lidar, Inc. today announced a strategic partnership with Beijing Trunk Technology Co., Ltd. (Trunk.Tech). The companies will collaborate in developing next-generation autonomous heavy trucks and to accelerate commercialization of driverless trucks in China's logistics market.
Velodyne and Trunk.Tech will cooperate on lidar-enabled products that meet the demanding requirements of high-speed transportation logistics. These solutions will strengthen object awareness and detection capabilities of unmanned heavy trucks and are designed to promote rapid, large-scale vehicle production in a cost-effective, efficient way. Trunk.Tech has close cooperation with commercial vehicle OEMs to produce driverless trucks and ensure the vehicles comply with vehicle safety regulations.
Trunk.Tech is the first company in China to independently develop SAE Level 4 driverless trucks, based on its own powerful driverless hardware and software systems. It uses Velodyne's lidar, including Ultra Puck™, Puck™ and Velarray H800 sensors, as core sensor hardware in its autonomous trucks. Trunk.Tech selected Velodyne due to sensor quality, performance and mass production capacity.
AD requires a complex mix of rapidly evolving technologies such as machine learning, LiDAR and imaging radar to come to life. It involves a challenging process that forces test systems to adapt in tandem to efficiently validate the complex embedded software required to operate autonomous vehicles (AVs) safely in real-world scenarios. By combining NI's software-connected test solutions with KT's expertise in system integration and solution delivery for advanced driver assistance systems (ADAS) test, the two companies expect to streamline validation to accelerate the shift to self-driving cars. While the plan is that the test solutions will scale across fleet management, data utilization and sensor test, initial solutions will focus on high bandwidth data recording and hardware-in-the-loop test systems for testing ADAS and AD software algorithms.
Aeva Parnters with DENSO
Aeva Inc. ("Aeva"), a leader in next generation sensing and perception systems, announced a collaboration with DENSO, a leading global mobility supplier of advanced automotive technology for major automakers, to bring Aeva's 4D LiDAR technology to the mass vehicle market.
Aeva's 4D LiDAR technology is the only viable Frequency Modulated Continuous Wave (FMCW) technology to enable automated driving for series production. Built from the ground up on proprietary silicon photonics technology, Aeva's 4D LiDAR combines instant velocity measurement for each pixel, long range at high resolution, immunity to other LiDAR or sunlight interference, and scalability at industry leading costs on proven semiconductor processes.
Aeva is engaged with 30 of the top OEM and automotive industry players in the advanced driver assistance and autonomous driving industries, has received strategic investments from Porsche SE, the majority shareholder of VW Group, and has relationships with some of the largest Tier 1 automotive suppliers.