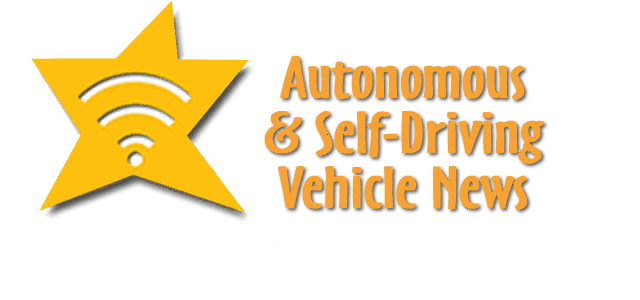 In autonomous and self-driving vehicle news along with Nuro's new permit, are Velodyne, AVCC and Toyota.
Velodyne Supplies Alpha Prime for Motional
Velodyne Lidar, Inc. today announced a multi-year sales agreement for Alpha Prime™ sensors with Motional, a global driverless technology leader. Velodyne will be the exclusive provider of long-range, surround view lidar sensors for Motional's SAE Level 4 driverless vehicles.
The Alpha Prime sensor is industry-leading for its combined range, resolution and field of view that collectively address the high-performance requirements of autonomous vehicles. The sensor was developed to improve safety in autonomy and offers high resolution along with robust reflectivity returns, simplifying detection and tracking of vehicles, pedestrians and other road obstructions. The Alpha Prime can help autonomous vehicles safely navigate roadways at various speeds, traveling in a range of road conditions such as rain, sleet and snow.
Motional has been at the forefront of driverless innovation for decades and has introduced self-driving technology to hundreds of thousands of people. It's creating the world's highest-performing and safest driverless vehicles and systems that will fundamentally improve mobility around the world.
"By working with Motional, we're on the cutting edge of making driverless vehicles a safe everyday reality," said Anand Gopalan, CEO, Velodyne Lidar. "Velodyne and Motional have a shared mission of safety-first and we're proud that our Alpha Prime sensors will be used by Motional's vehicles as they safely navigate real roads."
Velodyne's Alpha Prime is a next generation lidar sensor that utilizes Velodyne's patented 360-degree surround view perception technology to support autonomous mobility. A result of over ten years of lidar development and learning, the Alpha Prime supports autonomous operation across a broad range of road settings, including urban and highway environments.
Rosso VP of AVCC
Giuseppe Rosso, VP Engineering Advanced Assisted Driving Systems at the automotive technology company Veoneer, Inc. (NYSE: VNE) (SSE: VNE SDB), has been appointed Chairman of the Autonomous Vehicle Computing Consortium (AVCC).
AVCC is a global consortium driving industry consensus for automated and assisted driving computing. Founded in 2019, AVCC has 19 members; leading OEMs, Tier 1 suppliers and semiconductor companies.  These leading companies work together to identify relevant requirements and influence industry standards to resolve complex challenges of developing and deploying safe and robust automated driving technologies while keeping R&D costs in line.
Toyota Announces Autonomo-MaaS for e-Palette
Toyota Motor Corporation (Toyota) today announced an operations management system to support the providing of services that will enable practical use of the e-Palette, a battery-electric vehicle for autonomous mobility as a service (Autono-MaaS) applications*1 that will realize future mobility services. In collaboration with a range of partners, it is also planning to operate the vehicles in Woven City, a fully connected prototype city, while targeting commercial use in multiple areas and regions in the early 2020s.
When announcing his goal to transition Toyota to a mobility company at the January 2018 CES, President Akio Toyoda also announced the e-Palette as a symbol of mobility that goes beyond cars to provide customers services and new value. The e-Palette, with automated driving functions, had its debut at last year's Tokyo Motor Show. It will provide a loop-line bus transportation service for athletes and related staff in the Olympic and Paralympic villages at the Olympic and Paralympic Games Tokyo 2020 that were postponed until July next year.