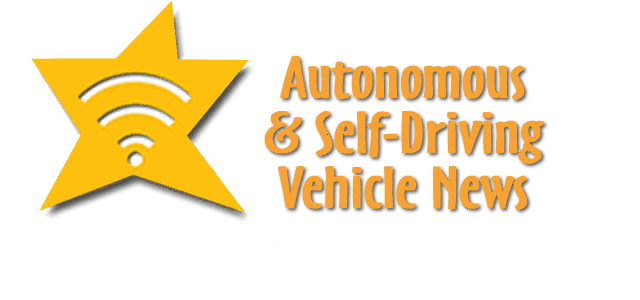 In autonomous and self-driving vehicle news are Chevy (Super Cruise), Hyundai, Aurora, Uber, Boston Dyanamics, Velodyne, Continental, Synopsys and AImotive.
Chevy Super Cruise for Sierra 1500
Super Cruise driver assistance technology will launch on the Sierra 1500 Denali in late model year 2022. The Sierra 1500 Denali will have the latest version of Super Cruise including the introduction of the ability to trailer while driving hands free.
The industry's first true hands-free driver assistance system, Super Cruise is available on more than 200,000 miles of compatible roads in the U.S. and Canada.
Super Cruise utilizes a driver attention system and precision LiDAR map data in addition to real-time cameras, sensors and GPS. The driver attention system uses a small camera located on the top of the steering column and works with infrared lights to determine where the driver is looking whenever Super Cruise is in operation. If the driver attention system detects the driver has turned their gaze away from the road ahead for too long, the steering wheel light bar will prompt the driver to return their attention to the road.
Hyundai Buys Boston Dynamics
Hyundai Motor Group and SoftBank Group Corp. (SoftBank) agreed on main terms of the transaction pursuant to which Hyundai Motor Group will acquire a controlling interest in Boston Dynamics in a deal that values the mobile robot firm at $1.1 billion. The deal came as Hyundai Motor Group envisions the transformation of human life by combining world-leading robotics technologies with its mobility expertise. Financial terms were not disclosed.
Under the agreement, Hyundai Motor Group will hold an approximately 80% stake in Boston Dynamics and SoftBank, through one of its affiliates, will retain an approximately 20% stake in Boston Dynamics after the closing of the transaction. Hyundai Motor Group's affiliates – Hyundai Motor Co., Hyundai Mobis Co. and Hyundai Glovis Co. – and Hyundai Motor Group Chairman Euisun Chung respectively participated in the acquisition.
By establishing a leading presence in the field of robotics, the acquisition will mark another major step for Hyundai Motor Group toward its strategic transformation into a Smart Mobility Solution Provider. To propel this transformation, Hyundai Motor Group has invested substantially in development of future technologies, including in fields such as autonomous driving technology, connectivity, eco-friendly vehicles, smart factories, advanced materials, artificial intelligence (AI), and robots.
Advanced robotics offer opportunities for rapid growth with the potential to positively impact society in multiple ways. Boston Dynamics is the established leader in developing agile, mobile robots that have been successfully integrated into various business operations. The deal is also expected to allow Hyundai Motor Group and Boston Dynamics to leverage each other's respective strengths in manufacturing, logistics, construction and automation.
Aurora buys Uber's ATG
Aurora, the self-driving car company, announced today that they are acquiring Uber Technologies Inc.'s  self-driving unit, Advanced Technologies Group (Uber ATG). ATG's team and technology will accelerate Aurora's mission and the delivery of our first product safely, quickly, and broadly.
The team at ATG brings expertise, passion, and determination to delivering self-driving vehicles safely to the road. ATG, like Aurora, has been heads down, focused on building. While their advances in software, hardware, product design, and more have flown under the radar, they have made tremendous headway on many fronts. They are committed to rigorous testing and have built a strong safety culture. With their technical prowess in both research and practical applications, ATG will strengthen and accelerate the first Aurora Driver applications for heavy-duty trucks while allowing Aurora to continue and accelerate work on light-vehicle products.
In addition to acquiring ATG, Aurora is also announcing a strategic partnership with Uber that connects their technology to the world's leading ride-hailing platform and strengthens their position to deliver the Aurora Driver broadly. While autonomous trucking is where Aurora will deliver a product first, the relationship with Uber puts Aurora in the unique position to be a leading player in both autonomous trucking and passenger mobility. In support of Aurora's partnership with Uber, Uber is investing $400 million in Aurora and Dara Khosrowshahi, the CEO of Uber, is joining Aurora's board of directors.
Aurora is focused on fueling progress through developing foundational technology, hiring amazing people, and building valuable relationships and partnerships. Today marks an exciting moment for Aurora, the people of ATG, and the future of self-driving technology. The momentum and power of this combined team creates a unique opportunity to realize Aurora's mission, and build the technology and products the world needs to make transportation and logistics safer and more accessible.
Velodyne's Solid-State Lidar M1600
Velodyne Lidar, Inc. today announced the Velarray M1600, an innovative solid state lidar sensor designed to serve mobile robotic applications. The sensor is the latest in a new line of Velarray products and first in the new M-series. It is built using Velodyne's breakthrough proprietary micro-lidar array architecture (MLA) and leverages Velodyne's manufacturing partnerships for cost optimization and high-volume production.
The Velarray M1600 enables touchless mobile and last-mile delivery robots to operate autonomously and safely, without human intervention. The COVID-19 pandemic has driven up the usage of online shopping and delivery services for food, medications, consumer and commercial products. According to CNBC, the U.S. Thanksgiving, Black Friday and Cyber Monday holiday shopping period broke all records for online shopping and the usage of delivery services, in part due to the COVID-19 pandemic. Adobe Analytics predicts $184 billion will be spent online the entire holiday period, a 30% increase over 2019.
"The Velarray M1600 lidar sensor is the latest proof point for Velodyne's innovation track record," said Anand Gopalan, Velodyne Lidar CEO. "The sensor was designed for high volume mobile robotic applications with direct input from robotics and last-mile delivery customers. This durable and compact sensor can be deployed in a wide variety of environments and weather conditions allowing nearly 365-day, 24/7 usage. It can provide the smart, real-time perception data required by autonomous mobile robots for safe and extended operation without human intervention."
The Velarray M1600 provides autonomous robots with outstanding near-field perception up to 30 meters and a broad 32-degree vertical field of view, allowing them to traverse unstructured and changing environments. The sensor enables robots to safely navigate crowded urban areas and corridors for delivery and security applications. Other environments in which the Velarray M1600 will enable autonomous mobile robot operation include warehouses, retail centers, industrial plants and medical facilities. For customers seeking a perception solution package, Velodyne provides Vella software, which utilizes Velarray M1600 data for object and hazard detection, to protect roadway users including pedestrians, bicyclists and pets.
Continental's aAGV
Technology company Continental develops a state-of-the-art, autonomous transport vehicle to further increase the efficiency of its own production. In the production of brake systems, for example, autonomous Automated Guided Vehicles (aAGV) developed and constructed in-house can transport heavy loads of over a ton. This technological solution is an integral part of Continental's Industry 4.0 strategy. The aim is to optimize the entire value chain using digitized processes and data flows with high transparency and predictability, short throughput times, low inventories, and high flexibility.
Continental sees great potential in the development of its own aAGV. This applies to Industry 4.0 as well as for business areas such as logistics and many other fields of application in which the autonomous transportation of goods can be used to increase efficiency. In the meantime, aAGV are demonstrating their performance and carrying capacity day after day at Continental locations in Zvolen (Slovakia) and Frankfurt am Main (Germany). The first robotic vehicles in the development stage are now test-driving autonomously there between start and destination, transporting material for brake production. The aAGV align themselves to the correct direction and flexibly avoid obstacles. This in-house development was made possible by, among other things, a technology transfer from the passenger car sector. The expertise from highly-reliable automotive-grade environmental sensors such as radar, camera, ultrasonic, and Lidar, as well as sensor fusion and the environment model, was a key component in the development of the aAGV.
"Increasing efficiency in production is an important contribution to long-term competitiveness," says Alexander Schmitt, Head of the Actuation & Future Products segment in the Hydraulic Brake Systems business unit of the Autonomous Mobility and Safety business area. "For that reason we decided to use the aAGV for heavy loads to develop a solution that helps us to shape our processes more flexibly and efficiently. With our own expertise combined with competent partner technologies, we're developing an industrial solution that optimizes our production sequences and is also an attractive business idea."
Optimization of material transport using mobile autonomous robots
Automated guided vehicles play an important role in the material flow in a digitized factory: They reduce manual activities such as driving forklift trucks, speeding up transport, making it clear exactly what goods are available and where at all times, and making processes more predictable in general. At the moment the only mobile transport robots on the market are those that predominantly do not drive autonomously and only move on fixed routes between programmed start and target locations. Any change requires complex reprogramming, time and additional costs for modifications to the site. "The market research was sobering: We did not find any autonomous transport vehicles that met our requirements," says Schmitt.
During the design, production, and assembly of the aAGV, the project team was able to build on the experience gained in the automotive sector. Technologies such as sensors from the passenger car sector were combined with control technology, mechatronics, and conventional mechanical engineering. Only the electric drive train and the software for controlling the vehicle are based on the technologies available on the market. The aim is for the aAGV to be available worldwide as a basic technology for use in production at Continental.
In order to design the aAGV to be particularly maintenance-friendly at the development stage, the development team is using its practical experience from industrial production. Of course, the findings from ongoing test operation in real-life conditions also flow into the planned production version in response to this. Volume production is to begin after the test phase. It is also planned to offer the system outside Continental at a later point in time.
Synopsys VCS for AImotive
Synopsys, Inc. announced that AImotive has adopted Synopsys VCS® simulation and Verdi® debug, part of the Verification Continuum® Platform, to help verify its innovative aiWare™ hardware IP for Neural Network (NN) acceleration for automated driving applications.
AImotive is building a comprehensive portfolio of complementary hardware and software technologies to enable automotive OEMs and Tier1s to rapidly develop and deploy high volume production solutions. AImotive's products include aiDrive™, a modular automated driving software stack and aiSim™, a comprehensive simulation and design validation environment built around its proprietary physics-accurate rendering engine. The aiWare hardware IP is a highly optimized neural network acceleration hardware IP particularly targeting camera-centric AI solutions.
The smooth integration of Synopsys' VCS, Verdi and VC SpyGlass™ RTL static signoff tools enabled AImotive to significantly improve the coverage of its regression testing and overall team productivity, and meet aggressive goals for verification of a range of scalable implementations of aiWare to meet a growing number of automated driving challenges set by their customers and partners.
"AImotive's products are developed to the most demanding standards such as ISO 26262 to solve some of the toughest automated driving challenges to the highest levels of robustness under all operating conditions," said Marton Feher, SVP hardware engineering at AImotive. "The integration of VCS with Verdi debug delivered superior performance and improved regression turn-around time, enabling us to significantly improve overall productivity as well as accelerate new product development projects. The ability to natively compile in VCS and leverage unified debug in Verdi, alongside industry-wide recognition of VC SpyGlass for validating our RTL for multiple foundries and customers made Synopsys' functional verification solutions an excellent choice for our needs."
In addition to enabling a unified debug platform across all Synopsys verification technologies, Synopsys' Verdi debug solution provides advanced coverage analysis and verification planning to link tests and checks to industry standard specifications like ISO 26262. Synopsys' next-generation VC SpyGlass platform allows early identification of critical design issues including design reuse compliance checks such as STARC and OpenMORE to enforce a consistent style throughout the design, ease the integration and promote design reuse.
"Synopsys is addressing the need for faster time-to-market with our leading portfolio of verification software technologies," said Rajiv Maheshwary, VP of marketing and business development in the Verification Group at Synopsys. "We are pleased to support AImotive as it enables more rapid deployment of advanced automated driving technology."