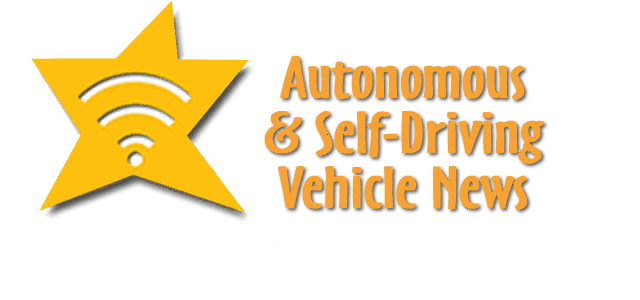 In autonomous and self-driving vehicle news are GM Cruise, Tesla Velodyne, Hesai and Sanborn.
Cruise Autonomous Testing Driverless
Cruise received a permit from the California DMV to remove the human backup drivers from its self-driving cars. The first company permitted on the streets of a major U.S. city. The electric Cruise Chevy Bolts will only be allowed on certain streets and can't go over 30 mph and are not allowed in adverse weather.. Only five vehicles will be allowed without a drive.
Tesla Self-Driving Full Beta Testers
Elon Musk stated Tesla would release its 'Full Self-Driving Beta' to some customers who are "expert and careful drivers" this week.
Velodyne World Safety Summit Agenda
Velodyne Lidar, Inc. announced the agenda for the third annual World Safety Summit on Autonomous Technology (WSS) that will address vehicle autonomy and advanced driver assistance systems on roadways and in communities. The summit aims to foster greater understanding about how autonomous technologies and automated safety systems can improve vehicle navigation and build smarter transportation infrastructure. By networking and sharing various points of view, Velodyne seeks to accelerate safety solutions for pedestrians, bicyclists, motorcyclists, and truck and vehicle occupants.
The free 2020 World Safety Summit brings together industry, government, journalism and academia leaders on the agenda and takes place on October 22 from 9:00 a.m. to 1:00 p.m. PDT. The summit is being held as a virtual event and is open to the public. To see the agenda and register, please go to: 2020 World Safety Summit.
The summit keynote speakers are leaders and visionaries on the path to automated and fully autonomous safety. They are: Mark Rosekind, Ph.D., Chief Safety Innovation Officer, Zoox, Oliver Cameron, Co-Founder & CEO, Voyage and Nicole Nason, Administrator, Federal Highway Administration.
Veoldyne Partner with Baidu
Velodyne Lidar, Inc. announced a three-year sales agreement with Baidu for its Alpha Prime™ lidar sensors. The Alpha Prime sensors will be utilized for autonomous applications. Velodyne's low-cost, high-scale manufacturing delivers attractive pricing for Baidu and its Apollo partners.
Baidu and Baidu's Apollo program, an open-source autonomous vehicle software platform, selected the Alpha Prime for its range, resolution and field of view that collectively address the high-performance requirements for autonomous vehicles. Quality 3D lidar vision is a critical component for autonomous vehicles to accurately perceive the environment.The Alpha Prime sensor produces millions of data points per second, enabling precise, reliable navigation in real time to detect objects, vehicles and people that might pose a collision threat. The Alpha Prime can help autonomous vehicles navigate roadways at various speeds, traveling in a range of road conditions such as rain, sleet and snow. This powerful lidar will enhance the vehicle capabilities.
Hesai Mid-Range LiDAR
Hesai has released a new 32-channel (16-channel version also available) mid-range LiDAR. Based on a new system architecture integrating Hesai's self-developed LiDAR ASICs, PandarXT is a cost-effective solution designed for multiple applications, including unmanned logistics, robotics, surveying, security, mapping, and low-to-medium-speed autonomous driving.
For certain scenarios, sensors do not require ultra-high resolution and ultra-long ranging; rather, they demand a careful balance between performance, reliability, and cost. PandarXT was developed to address these specific industrial requirements and others. Extensive R&D work and testing have gone into designing specialized LiDAR ASICs that integrate the functions of dozens of circuit boards. The new transceiver system streamlines multiple complex optical assembly and adjustment processes into just one process, thereby reducing costs and improving performance, reliability, and manufacturing scalability.
The new system architecture, based on Hesai's self-developed LiDAR ASICs, delivers additional performance enhancements. PandarXT has a minimum range of zero and outputs valid point cloud even when an object directly touches the sensor's enclosure. It also has millimeter-level ranging accuracy and superb precision. Furthermore, its improved reflectivity accuracy and greater dynamic range enable accurate and consistent detection of retroreflectors, low-reflectivity targets, and object boundaries with sudden changes in reflectivity. Consistent with every LiDAR in Hesai's Pandar series, PandarXT has undergone and passed stringent reliability testing to ensure robustness and reliability in any operational environment.
Sanborn HD Maps
Sanborn announced implementation of the next-generation of HD Map technology for level 4 and level 5 autonomous vehicles – the Sanborn M-Map® product line. "Sanborn continues its commitment to enabling our customers by investing in the development of our products," said John Copple, President and CEO. "The Sanborn M-Map®, developed for the autonomous vehicle market, provides precision datasets with absolute accuracy, enhancing safety and operational capability for our clients and enabling them to make leaps forward in bringing autonomous vehicles to reality. As one of the improvements in version 2.0, we have added 'super-elevation' data and multiple options for the representation of signage."
Sanborn originally launched its Sanborn M-Map product line in the US for the HD Map market in 2018 based on research and development that started in 2015, and has continued delivering this first-of-its-kind solution to a range of clients. The new Sanborn M-Map® structure is easily adapted to the unique formats customers need. Sanborn M-Map® features a range of sub-products and formats configured to meet specific customer requirements.
Baidu has been a strategic investor in Velodyne since 2016. Baidu and Velodyne share a strong commitment to advancing autonomy and safety on roadways.