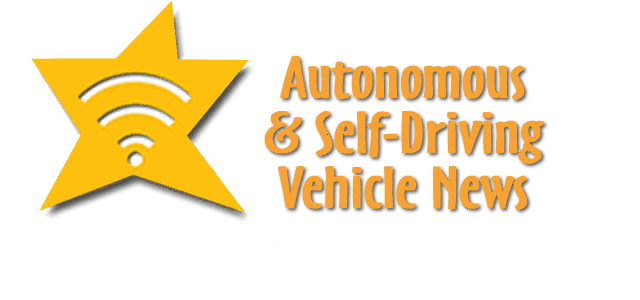 In autonomous and self-driving vehicle news are Cavnue, Velodyne, Blaize AI, Hyundai, Aptiv and Motional.
State of Michigan Looking at Autonomous Avenue
Cavnue is undertaking a feasibility analysis to inform the development of a first-of-its-kind connected corridor in southeast Michigan. Cavnue was selected by the Michigan Department of Transportation to bring together technology and infrastructure to create a connected corridor improving safety, congestion, accessibility, and other benefits for the state. With partners spanning sectors — Michigan's state government and the City of Detroit, the University of Michigan, the Ford Motor Company, and others — Cavnue is starting work to pilot, plan, and potentially develop a Connected and Automated Vehicle Corridor between downtown Detroit and Ann Arbor. Over time, the corridor will yield greater safety and accessibility while allowing existing roadways to handle more passengers -and fairly and equitably provide critical access in communities with long-standing transportation and transit gaps. The project would be "future-proofed" and evolve to meet transit goals, beginning with connected buses and shared mobility vehicles, and over time expanding to additional types of CAVs such as personal vehicles and freight. The first phase is a collaborative piloting, planning, and development period lasting 24 months to test technology and infrastructure, conduct analysis and community outreach, and establish a viable vision for the project.
Velodyne Partners with NV DOT ETC
Velodyne Lidar, Inc. today announced a partnership with University of Nevada, Reno to advance research in transportation infrastructure. The university's Nevada Center for Applied Research purchased and, in conjunction with the Nevada DOT and Nevada Governor's Office of Economic Development, is using Velodyne's lidar sensors in its Intelligent Mobility initiative to collect data aimed at making transportation more efficient, sustainable and safe.
The program has integrated Velodyne Ultra Puck lidar sensors with traffic signals to detect, count and track pedestrians, cyclists and traffic to help improve traffic analytics, congestion management and pedestrian safety. These lidar sensors have been placed at crossing signs and intersections in the city of Reno, Nevada, and because lidar used today does not allow for facial recognition, these smart city applications can preserve trust and anonymity among the public.
"Lidar-enhanced" roads can also communicate data to connected vehicles to support eco-drive and collision avoidance applications. To address roadway congestion monitoring, university researchers have developed speed measurement, and delay and queue length measurements using lidar data.
The program also has an electric bus operated by the Regional Transportation Commission of Washoe County. The bus is equipped with an Ultra Puck and other sensors to collect data to assess mass-transit routes and feasibility of mass-transit automation in city segments with a connected infrastructure.
Blaize AI Intros Must-Haves
Blaize announced the company's first AI computing hardware and software products built to overcome today's unmet requirements for compute and productization of AI applications at the edge. With multiple feature advancements vs. legacy GPU/CPU solutions, the Blaize Pathfinder and Xplorer platforms coupled with the Blaize AI Software Suite enable developers to usher in a new era of more practical and commercially viable edge AI products across a wide range of edge use cases and industries.
Edge AI markets are projected to grow rapidly as demand for AI at the edge transforms entire industries and AI functionality becomes a "must-have" requirement for new products. Omdia Research projects edge chipset revenue to reach $51B in 2025*.
Blaize Leadership Focus on Systems & Energy Efficiency, Low latency, Flexibility
The Blaize embedded and accelerator platforms are built on the Blaize Graph Streaming Processor (GSP) architecture designed for the demands of edge computing. With 16 GSP cores and 16TOPS of AI inference performance within a tiny 7W power envelope, GSP delivers up to 60x better system-level efficiency vs. GPU/CPUs for edge AI applications. In addition, GSP enables 50x less memory bandwidth, and 10x lower latency. This efficiency comes without compromising flexibility – Blaize GSP is a 100% programmable processor – and features advanced capabilities including multi-threading and streaming.
Blaize Pathfinder P1600 embedded SOM
The P1600 embedded Systems on Module (SOM) brings the programmability and efficiency benefits of the GSP to embedded edge AI applications deployed at the sensor edge, or on the network edge. No host processor is needed for the P1600, just plug it in and go.
Blaize Xplorer Accelerator Platforms
Blaize Xplorer platforms are built to accelerate AI applications at the edge of the enterprise via easy plug-in to the PCIe slot in a host server or appliance. The X1600E is a small form factor accelerator platform for small and power-constrained environments such as convenience stores or industrial sites. This is an accelerator form factor uniquely available from Blaize due to the efficiency of the GSP – and can be easily added to accelerate AI apps in industrial PCs or as a rack of cards in a small 1U server.
The X1600P is a standard PCIe-based accelerator in a half-height, half-width form factor. The X1600P can easily replace a power-hungry desktop GPU in edge servers and provide anywhere from 16-64TOPS of AI inference performance within a very low power envelope.
Blaize AI Software Suite
The Blaize AI software suite is built on open standards with ease of accessibility to liberate product developers from being locked to proprietary development environments. Comprised of the Picasso software development kit (SDK), and AI Studio, a completely code-free visual interface, the software suite offers tools for both traditional developers and non-coder domain experts. In addition, both tools sets utilize Blaize Netdeploy, a Blaize innovation with edge-aware algorithms to get the best accuracy and performance for edge deployments.
Groundbreaking Use Cases with POC Customers
Blaize POC customers are tapping Blaize unique product features making real-time AI use cases at the edge a reality. Example applications include:
Industrial: Running five (5) independent neural networks at 50FPS with less than 100ms aggregate latency monitoring human and robot pose detection & position, product ID & count, and product quality.
Smart City: Three independent neural networks running at 50FPS monitoring human detection, pose, position, auto detection and traffic intersection safety & security.
Sensor Fusion: High resolution FHD video and Lidar/Radar sensor fusion running as a complete graph-native application on Blaize GSP.
Last mile delivery: Sensor fusion of HD cameras at 30FPS & lidar/radar with less than 100ms latency and less than 15W power.
Retail: Four (4) independent neural networks running at 50FPS monitoring human detection, position, mask, and theft for store safety and security, and product detection.
Blaize Pathfinder and Xplorer Pricing & Availability
Customer samples of both product lines are available now with full production expected starting in Q4 2020. The Blaize Xplorer X1600E is available for $299 in volume quantity, the Pathfinder P1600 SOM is available in industrial grade for $399 in volume quantity, and the Blaize Xplorer X1600P is available for $999 in volume quantity.
Hyundai & Aptiv Baby Named Motional
he autonomous driving joint venture between Hyundai Motor Group and Aptiv PLC its official name and brand identity: Motional. Launched virtually to its employees around the world, the self-driving pioneer is making driverless vehicles a safe, reliable, and accessible reality.
Formed by Hyundai Motor Group, one of the world's largest vehicle manufacturers offering smart mobility solutions, and Aptiv, one of the industry's most innovative technology providers, the joint venture was established in March 2020 to advance the development and commercialization of the world's highest-performing and safest autonomous vehicles.
"Motional, in all of its previous forms, has been leading driverless technology for decades.  Our DNA – a combination of Aptiv's expertise in advanced technology and Hyundai's leadership in both vehicle manufacturing and R&D – is uniquely powerful, and positions us to fundamentally change how people move through their lives," said Karl Iagnemma, President and CEO, Motional.
"What we're building is more relevant than ever.  The pandemic has challenged the global community to re-think transportation, and governments and individuals want more and better options. We're excited to bring driverless technology safely and comfortably into everyday life."
Motional is developing and commercializing SAE Level 4 vehicles – autonomous vehicles that perform all driving tasks. Motional will begin testing fully driverless systems in 2020, and its driverless systems and supporting technology will be available for robotaxi providers and fleet operators in 2022.
The Meaning of Motional
Motional connects two words: motion and emotional. 'Motion' speaks to the movement of driverless vehicles enabled by the company's technology, as well as its decades of experience moving the industry forward. 'Emotional' evokes the company's people-first approach – the focus on safety and reliability that ultimately delivers peace of mind.
Iagnemma added, "We're leaders in this space. We've interacted with more real passengers on real roads than anyone else. Our logo is a bold, strong mark reflective of how we'll continue to confidently lead this industry and the future of transportation."
"Motional is a strong name that will signify to consumers they are riding in a driverless vehicle that is safe for passengers, cities, and the environment," said Kevin Clark, President and CEO, Aptiv. "As Motional works to transform mobility with its production-ready autonomous driving system, Aptiv will help pave the way for self-driving vehicles with our advanced ADAS platform that saves lives today and builds trust in highly-automated vehicles."
Euisun Chung, Executive Vice Chairman of Hyundai Motor Group said, "For more than half a century, Hyundai Motor Group has been powering the dreams of people around the world. Motional represents the next frontier of innovation as the company pioneers a new era of safe, accessible and green transportation. We have a long history of being on the cutting edge of automotive technology and look forward to continuing that legacy with Motional."
Motional's Road to Industry Leadership
Motional is led by driverless technology pioneers who participated in the historic DARPA Grand Challenge, and founded nuTonomy and Ottomatika, early leaders in the space.  The Motional team was behind some of the industry's largest leaps forward, including the first fully-autonomous cross-country drive in the U.S., the launch of the world's first robotaxi pilot (Singapore; 2016), and operation of the world's most-established public robotaxi fleet (Las Vegas; 2018 – present).  That fleet has provided over 100,000 rides, with 98% of riders rating their experience five-out-of-five stars.
Motional is based in Boston, with teams in Pittsburgh, Las Vegas, Santa Monica, Singapore, and Seoul.  The newest office, Seoul, will serve as a key technology hub and testing location.  Motional's team is expanding quickly.