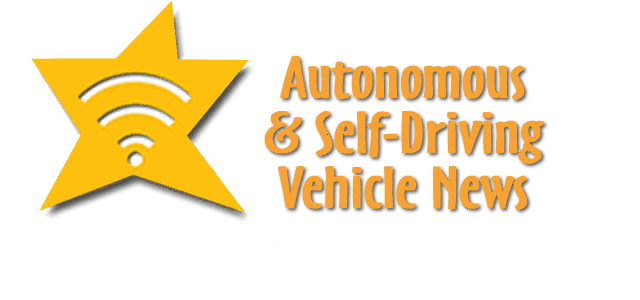 In autonomous and self-driving vehicles news are Nuro, Nissan, Cepton, Pioneer, COAST, Veeoneer and TransPower.
Nuro Exempt from Backup Drivers in Self-Driving Delivery Pods
The US Department of Transportation (DOT) and the National Highway Traffic Safety Administration (NHTSA) approved a regulatory exemption for R2, Nuro's second-generation vehicle. As the first company to be granted approval for a self-driving vehicle exemption, it's an important moment for Nuro and a milestone for the industry. Under Secretary of Transportation Elaine Chao's leadership, DOT is advancing a future of improved safety, mobility, and commerce.
This decision provides regulatory certainty for Nuro to operate its second-generation self-driving vehicle, built to carry packages instead of people. The company custom-designed R2 to enrich local commerce with last-mile delivery of consumer products, groceries, and hot food from local stores and restaurants. With its specially designed size, weight, pedestrian-protecting front end, operating speed, electric propulsion, and cautious driving habits, R2 is ready to begin service as a socially responsible neighborhood vehicle that you can trust. In the coming weeks, R2 will begin public road testing to prepare for its first deliveries to customers' homes with partners in Houston, Texas.
The Nuro is a self-driving vehicle, but not just a driver-less vehicle — a passenger-less vehicle. A zero-occupant vehicle.
Nuro contends such a class of vehicle had the potential to be safer than passenger vehicles: more nimble, narrower, and better able to prioritize the well-being of other road users. And by building such a vehicle it also lowered the vehicle cost, improve the customer experience, and accelerate autonomous technology deployment by solving problems jointly through both hardware and software development.
A British-based research project into the latest autonomous vehicle technologies has successfully completed a 230-mile self-navigated journey on UK roads.
The project, HumanDrive, is jointly funded by UK government through the Centre for Connected and Autonomous Vehicles (CCAV) and Innovate UK, and nine other consortium partners. The joint funding package for the project totalled £13.5m.
The research project has successfully completed two trials, a 230-mile self-navigated journey on UK roads – 'Grand Drive' – using advanced positioning technology and also a test track based activity which explored human-like driving using machine learning to enhance the user experience.
The test vehicles included Nissan LEAFs, featuring GPS, radar, LIDAR and camera technologies that build up a perception of the world around it. Using that perceived world, the system can make decisions about how to navigate roads and obstacles it encounters on a journey.
COAST Reaches MOU with DG Cities
COAST Autonomous ("COAST") announced today that it has signed a Memorandum of Understanding ("MOU") with DG Cities, an expert in smart city development that is a subsidiary of the Royal Borough of Greenwich in London.
DG Cities and COAST will work together to provide consultancy services related to the design and implementation of transportation for people and/or goods using Autonomous Vehicles ("AVs"). COAST and DG Cities' complementary skills will offer cities a path to a sustainable and more livable future. This includes the four pillars of an integrated framework approach, to design:
1)  spatial planning and the strategic design of the built environment;
2)  digital infrastructure and new technologies;
3)  new mobility services; and
4)  future vehicles.
"Electric shared AVs create the opportunity for cities to reinvent their environments and make them more liveable," said Trevor Dorling, DG Cities, Managing Director. "Reducing the number of cars in urban centers will deliver many benefits and opportunities: improving air quality, allowing roads to be replaced with landscaping and car parks to be repurposed. We are excited to partner with COAST, as we share the same vision for cities, which the global discussion on air pollution and climate change is making more critical than ever. COAST's unique technology, practical approach and ambition present a real opportunity to accelerate the take-up of autonomous vehicles and deliver benefits for cities and their citizens. Technology itself is not enough, and our expertise in smart city integration and design, alongside COAST's capabilities in self-driving vehicles for urban environments, means we can offer a full service to clients looking to achieve meaningful impact."
Cepton Raises $50 Million
Cepton Technologies, Inc., a leading provider of state-of-the-art, intelligent, lidar-based solutions, announced  that it has raised over $50 million in Series C funding. This brings Cepton's total funding to nearly $100 million, providing a strong foundation to substantially ramp up its R&D efforts, expand its footprint in the automotive market and support major customers worldwide.
The latest funding round was led by Koito Manufacturing Co., Ltd. (TYO:7276), the automotive Tier 1 and world-leading provider of automotive lighting systems, with an investment of $50 million. Existing investors in Cepton also participated in this round. As part of the transaction, Koito will obtain non-exclusive rights to manufacture and sell Cepton's lidar sensor design for an automotive application, using key components supplied by Cepton.
Cepton will use the proceeds to accelerate development and deployment of its advanced lidar technology in ADAS applications, in autonomous vehicle applications, as well as in other fast-growing markets such as smart cities / intelligent transportation systems (ITS) and security.
Cepton's unique and patented Micro Motion Technology (MMT™) is different from traditional beam-steering technologies, such as mechanical rotation, micro-electro-mechanical systems (MEMS) and scanning mirrors. The MMT architecture enables a mirrorless, frictionless and rotation-free lidar solution to increase the reliability and manufacturability of the product, while delivering high performance and low power at affordable price points.
Pioneer & eMovit Pioneer 5G in Malaysia
Pioneer Smart Sensing Innovations Corporation (hereinafter "PSSI"), a consolidated subsidiary of Pioneer Corporation, announced that it and eMoovit, a company incorporated abroad in Malaysia of MooVita Pte Ltd (hereinafter "MooVita"), get involved an autonomous driving demonstration taking place in Malaysia from January 2020, through next-generation communication standards "5G".
This demonstration is done as a part of "5G Demonstration Project" which is convened in six states of the country by Malaysian Communications and Multimedia Commission, and verify for autonomous driving through 5G in partnership with Altel. The autonomous vehicle in the form of a four-seater driverless shuttle transmitting data through 5G has been adapted to help with transporting guest and tourist around Pelangi Beach Resort & Spa in Langkawi.
PSSI and MooVita have been conducted demonstrations of an autonomous shuttle bus equipped with Pioneer's 3D-LiDAR sensor, aiming to commercialize services of autonomous driving level 4 from 2018. 3D-LiDAR sensors use laser light to detect and accurately measure the distance of objects and can ascertain three-dimensional information related to the surrounding environment in real-time, they are regarded as an indispensable key device for the realization of level-three and above autonomous vehicles (conditional automation).
Veoneer Inks 8th Customer
Veoneer, Inc. the world's largest pure-play company focused on Advanced Driving Assistance Systems and Automated Driving, and its software joint venture Zenuity, have been selected by a global, Asia-based, automaker to supply an active safety system based on its next generation Mono Vision and Radar System. This is the eighth customer for Veoneer's in-house developed vision system.
Veoneer's scalable system has been developed to meet Euro NCAP 5-star safety rating as well as providing several driver assistance features such as highway assist, lane centering control, stop and go adaptative cruise control, automatic emergency braking, traffic sign recognition and automated high beam control. These are the main build blocks for higher levels of automated driving.
Veoneer's camera centric system architecture is based on in-house computer vision algorithms complimented by radar based perception to cover the full spectrum required by Euro NCAP. Hosted in the camera is Zenuity's software, fusing information from the camera and radar enabling high reliability, safety and availability of the system. In addition, innovative features such as road surface profile and advanced path predication will be deployed to enhance the user experience.
Starting in 2022, Veoneer expects to begin delivering the system to this customer.
NeoPhotonics Sampling
–NeoPhotonics Corporation (NYSE: NPTN), a leading designer and manufacturer of advanced hybrid photonic integrated circuit based modules and subsystems for bandwidth-intensive, high speed communications networks, announced that it is sampling high power Semiconductor Optical Amplifiers (SOAs) and Narrow Linewidth (NLW) Distributed Feedback Lasers (DFB) lasers for long range automotive Lidar applications.
NeoPhotonics SOAs and NLW lasers operate in eye-safe wavelength regions, and these offerings feature 1550nm wavelength SOAs with >24 dBm (>250mW) output power along with 1550nm NLW-DFB lasers that enable automotive Lidar systems to "see" considerably farther than 200 meters, thereby significantly enhancing safety.
Current Lidar systems for autonomous vehicles use expensive discrete optical components and employ direct detection measurement of the reflected light intensity, which limits range and sensitivity. Next generation Lidar systems will use "coherent" technology, which was pioneered by NeoPhotonics for communications networks, to greatly increase the range and sensitivity by measuring the phase of the reflected light. Coherent Lidar systems are fabricated using chip-scale manufacturing to reduce costs and enable high volume.
Chip scale manufacturing requires coherent Photonic Integrated Circuits (PICs) powered by low phase and intensity noise semiconductor lasers and high output power semiconductor optical amplifiers. Narrow linewidth and low phase noise lasers enable the precise phase measurements required by coherent detection and optical amplifiers to boost the optical signal power for long reach detection. When combined with coherent PIC receivers, high power SOA and NLW-DFB lasers enable coherent Lidar transceivers for high volume manufacturing.
"Our laser components are key elements for chip-scale Lidar systems that can be manufactured in high volumes," said Tim Jenks, Chairman and CEO of NeoPhotonics. "Lidar architectures based on coherent technologies have the advantage of leveraging high volume, chip-scale technologies developed by NeoPhotonics for telecommunications and data center interconnect applications. Laser components are manufactured in our internal fabs and utilize our advanced hybrid photonic integration technology for high performance and high reliability, allowing system integrators to quickly leverage coherent technology and its established manufacturing supply-chain for Lidar applications," continued Mr. Jenks.
Read all autonomous vehicle news.
SUBSCRIBE
You are welcome to subscribe to receive emails with the latest Autonomous Self-Driving Driverless and Auto-Piloted Car News , you can also get weekly news summaries or midnight express daily news summaries.
[newsletters_subscribe lists="8, 20, 21, 10, 3, " list="checkboxes"