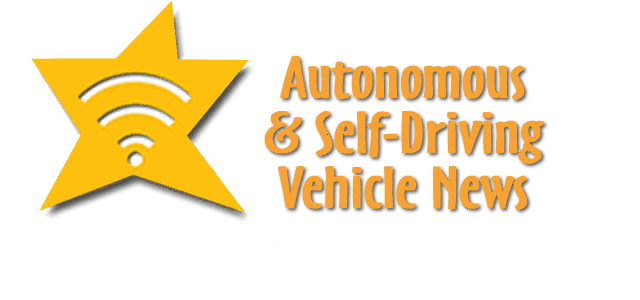 In autonomous and self-driving vehicle news today are Kodiak Robotics, Plus.ai, StradVision, Nextchip, AImotive and AVCC.
Hoffacker Heads Over to Kodiak Robotics
Kodiak Robotics, a startup developing self-driving technology to revolutionize long-haul trucking, today announced that Jamie Hoffacker has joined the company as head of its hardware division. Hoffacker will lead a growing team responsible for developing the cutting-edge capabilities necessary for Kodiak to safely deploy self-driving trucks at scale. Kodiak already has self-driving long-haul trucks, with a safety driver, delivering freight for customers between Dallas and Houston on a routine basis.
Plus.ai Partners with MnDOT
Plus.ai, a leading provider of self-driving trucking technology, today announced a partnership with the Minnesota Department of Transportation (MnDOT), marking the agency's first partnership with an autonomous trucking company to test on MnDOT's MnROAD cold-weather pavement testing facility. The partnership will include information sharing between Plus.ai and MnDOT around self-driving truck performance in the toughest winter conditions, in order to inform public policy discussions.
Testing will allow Plus.ai to better understand how winter conditions affect the movement of its trucks. Winter conditions are tough to handle for all vehicles, and snow is particularly challenging for trucks, which can weigh up to 80,000 pounds. The testing will begin with mapping the MnROAD closed test track, followed by rigorous performance testing of Plus.ai's self-driving trucks.
StradVision Develops Custom Camera for Autonomous Buses
StradVision, an industry pioneer in vision processing technology for autonomous vehicles, has announced a partnership with a leading global Tier 1 supplier to develop custom camera technology for autonomous buses.
Work on the project began in fall 2019, and the technology developed will be implemented by multiple OEMs once completed. A date when these vehicles will see real-world road use has not yet been determined.
StradVision CEO Junhwan Kim said that with mass transit being so popular around the world, autonomous buses are high on the list of mobility projects that StradVision's software can help to advance.
Nextchip Licenses AImotive aiWare
AImotive, one of the world's leading suppliers of scalable modular automated driving technologies, and Nextchip, a leading fabless semiconductor company specializing in advanced imaging processors for automotive markets, today announced that Nextchip has licensed AImotive's aiWare Neural Network (NN) hardware accelerator IP. aiWare will be integrated into Nextchip's next-generation Apache5 IEP (Imaging Edge Processor) SoC (System on Chip) targeting automotive OEMs and Tier1s. AImotive and Nextchip will combine their expertise to help Nextchip's customers develop highly optimized ISO26262 certifiable L2 to L4 solutions using the Apache5 IEP, leveraging AImotive's extensive experience and in-house knowledge of designing advanced AI solutions and complex DNNs for safety-critical automotive applications.
"Nextchip believes that highly integrated vision edge processors are a key enabler for L2 and above autonomous vehicles;" said YoungJun Yoo, CMO of Nextchip. "Nextchip has spent more than 20 years designing advanced image processor chips and related technologies for a wide range of vision systems, including supplying several leading automotive customers.  By combining our vision SoC expertise with AImotive's aiWare technology, complemented by their extensive knowledge of algorithm optimization for automotive AI applications, we believe our Apache5 IEP will enable our customers to deliver the most competitive, feature-rich ISO26262-compliant smart camera solutions for the automotive market."
Nextchip expects to start delivering samples of the Apache5 IEP SoC to lead customers in Q4 2020.
Industry Leaders Form AVCC
Leading companies from the automotive and computing industries announced today a collaborative effort toward making fully self-driving vehicles a reality. The new Autonomous Vehicle Computing Consortium (AVCC), officially launched at Arm TechCon in San Jose, brings together industry leaders from automotive, automotive supply, semiconductor and computing to serve as the leading organization for autonomous computing expertise. Together with the consortium's growing membership, the initial AVCC members Arm, Bosch, Continental, DENSO, General Motors, NVIDIA, NXP Semiconductors and Toyota will collaborate to help solve some of the most significant challenges to deploy self-driving vehicles at scale.
The AVCC will define a reference architecture and platform to meet the autonomous performance goals within the power, thermal and size constraints of a vehicle. This computing platform will be designed specifically to move today's prototype systems to deployment at scale. The group will also develop the requirements for software APIs for each building block in an autonomous system.
The path to delivering autonomous vehicles is long and complex and as an industry we're not as far down this path as the hype suggests. The AVCC understands the technological complexities and obstacles that need to be overcome for the deployment of autonomous vehicles and aims to work together to deliver a conceptual compute platform that addresses these challenges.
Read all autonomous vehicle news.
SUBSCRIBE
You are welcome to subscribe to receive emails with the latest Autonomous Self-Driving Driverless and Auto-Piloted Car News , you can also get weekly news summaries or midnight express daily news summaries.