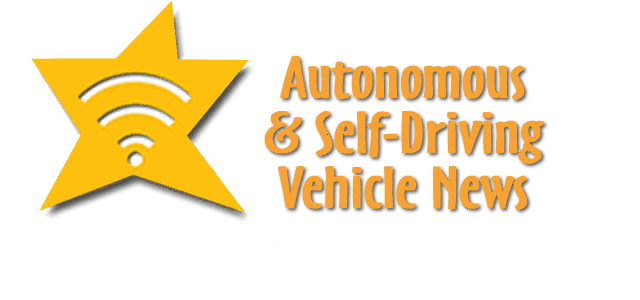 In self-driving news were Optimus Ride, Velodyne, Bestmile, Toyota, Pony.ai, Suzuiki, Zenuity, Nissan, Ford and Designated Driver.
Optimus Ride Rides with Velodyne
Velodyne Lidar, Inc.  announced that Optimus Ride will use Velodyne's groundbreaking lidar sensors in its entire fleet of self-driving vehicles. The sensors provide rich computer perception data that enables real-time object and free space detection for safe navigation and reliable operation. Optimus Ride, a leading self-driving vehicle technology company on a mission to transform mobility, will soon be operating its self-driving systems in four U.S. states.
Optimus Ride operates self-driving vehicles that provide passenger transportation at low speeds within defined, geofenced areas such as planned communities, campuses and self-driving zones in cities. The company's vehicles are currently deployed in Boston's Seaport District, South Weymouth, Mass. and at the Brooklyn Navy Yard in Brooklyn, New York. Optimus Ride's deployment in the Navy Yard is the first commercial deployment of self-driving vehicles in the state of New York. Optimus Ride will soon deploy at Paradise Valley Estates in Fairfield, Calif. and Brookfield Properties' Halley Rise development in Reston, Va.
Bestmile Funded
Bestmile, the leading Fleet Orchestration Platform used to plan, manage, and optimize autonomous and human-driven vehicle fleets announced it has raised $16.5 M USD in a Series B round and has strengthened its leadership to accelerate its growth. The round is led by two U.S. firms, Blue Lagoon Capital and TransLink Capital, with the participation of Series A investors Road Ventures, Partech, Groupe ADP, Airbus Ventures, Serena and others.
Bestmile's platform has supported fleets on three continents since 2014, including the first autonomous fleets to operate on city streets as part of public transport networks. The platform is the only solution of its kind that is vehicle agnostic, can manage autonomous and human-driven vehicles, supports on-demand and time-based services, integrates with multiple transport modes, and provides end-to-end applications for travelers, drivers, and operators.
Toyota & Suzuki
Toyota and Suzuki will be working together on autonomous development, safety /information technologies and shared components.
In order to develop and promote a long-term partnership between the two companies, the companies plan to acquire each other's shares based on the Alliance.
Toyota plans to acquire 24,000,000 shares of common stock in Suzuki (4.94% ownership of the total number of shares issued by Suzuki as of March 31, 2019 (excluding treasury shares) with a total value of JPY 96 billion) by underwriting the disposition of treasury shares by way of third-party allotment conducted by Suzuki.
Likewise, Suzuki plans to acquire, through purchase in the market, shares in Toyota equivalent to JPY 48 billion.
Ponya.ai & Toyota
Pony.ai and Toyota are teaming up on an autonomous driving pilot to accelerate the development and deployment of autonomous vehicles. Together, the companies will explore a variety of possibilities to provide safe mobility services for all.
Pony.ai is the leading autonomous driving technology company in China, with a mission to revolutionize the future of transportation by building the safest and most reliable solution for autonomous mobility. Since late 2018, Pony.ai has been testing its robotaxi pilot service, PonyPilot, starting with Guangzhou, making it the first company to launch a robotaxi operation and offer autonomous rides to the general public in China. In June 2019, the company also obtained a robotaxi operation permit in California, demonstrating its ambition and commitment to mobility services at a global scale.
Through such collaborations, Toyota and Pony.ai are accelerating the arrival of a safer, more efficient, and more enjoyable mobility future for all.
Zenuity Partners with CERN
Zenuity, the autonomous driving software company headquartered in Sweden, has become the first automotive company to team up with CERN, the European Organization for Nuclear Research, in the development of fast machine learning for autonomous drive cars.
A fundamental challenge in the development of autonomous drive (AD) cars is the interpretation of the huge quantities of data generated by normal driving conditions, such as identifying pedestrians and vehicles with the sensors on the car, including cameras, lidar and radars.
Addressing these issues is crucial for the development of safe AD cars and is a key part of Zenuity's long-term ambition to speed up the development of vehicles that will completely eliminate car collisions and associated injuries and fatalities.
Broadly speaking, it is hoped this collaboration with CERN will ultimately help Zenuity develop AD cars that can reach decisions and make predictions more quickly, thus avoiding accidents.
One of the main quests at CERN is to study the standard model of particle physics by collecting large quantities of data originating from particle collisions produced by CERN's Large Hadron Collider (LHC). Both particle physics and autonomous vehicles require fast decisions to be made.
Nissan's Autonomous Self-Driving Golf Balls
Similar to the Skyline's ProPILOT 2.0 advanced technology, the ProPILOT golf ball supports golfers by following a predefined route to its goal. Players can feel confident that they will reach their target effortlessly on each putt. Using technology influenced by Nissan Intelligent Mobility – the company's vision for how cars are powered, driven and integrated into society – the ball navigates its way across the green and into the cup on the first putt, providing a stress-free golf experience.
An overhead camera detects the position of the ball and cup. When the ball is hit, a monitoring system calculates the correct route based on the ball's movement and adjusts its trajectory. Combining sensing technology with an internal electric motor, the ProPILOT golf ball stays on route until reaching the cup – making even novice golfers, of all ages, feel like pros.
Nissan's ProPILOT golf ball is the latest in a series of concepts inspired by Nissan Intelligent Mobility technologies. Previous examples include the Intelligent Parking Chair, the ProPILOT Chair and the ProPILOT Park Ryokan (featuring self-parking slippers)
Visitors can try out the ProPILOT golf ball from Aug. 29 through Sept. 1 at the Nissan Global Headquarters Gallery in Yokohama. The demonstration is available from 10 a.m. to 8 p.m
Argo AI & Ford to Work with Cities
Peter Rander, president, Argo AI wrote in a Medium post that as Argo prepares to self-driving vehicles, engaging local leaders to learn how to deploy this technology in a way that best serves their needs
Argo invited Rochester Hills Mayor Bryan Barnett, who is also the new president of the U.S. Conference of Mayors, to Detroit for a ride in one of our self-driving test vehicles.
Barnett found the ride to be smooth.
"I don't think there's a mayor in the country who is not excited about the way self-driving cars can improve life for the residents we serve. They have the chance to improve quality of life for just about everyone in the community regardless of level of education, income, ability, or zip code. Of course there are a lot of questions to answer about a major disruptor like this, but if companies like Ford and Argo AI continue to work with cities to figure out how to launch this technology, we can manage this transition just as our forefathers managed to move on from horse-drawn carriages."
Ford AI Squashes Bugs
Venky Krishnan, Autonomous Vehicle Systems Core Supervisor, Ford Motor Company wrote in Medium post how the company is dealing with bugs.
To protect the Lidar Ford designed a Tiara
"Here's how it works: As the car is driving, the tiara funnels air out through different slots near the camera lens. This creates an "air curtain" that actually deflects bugs away from the sensor itself. So anytime bugs are making a bee-line for a camera lens, the air flowing out of the tiara pushes it aside so it doesn't make contact with the lens. It's like changing the course of an asteroid on a crash-course with Earth.
Research showed that the air curtain successfully diverted the vast majority of them away from the self-driving sensors.
The air curtain successfully diverted the vast majority of them away from self-driving sensors, however, there still needed to be a way to clean the sensors.
Fully integrated into the tiara, the cleaning system features next generation nozzles next to each camera lens that can spray washer fluid as needed to clean the sensors.

Designated Driver Designated by Texas A&M
Designated Driver  announced Texas A&M University is adding Designated Driver's teleoperation technology to its autonomous shuttles. This is the first commercial deployment on public roads for Designated Driver's teleoperation system, and the company will remotely provide guidance to the shuttles operating in downtown Bryan, Texas.
In the first phase of the deployment, Designated Driver's Remote Assistance will be integrated into the Texas A&M shuttle autonomy system to authorize the shuttle to proceed at four-way intersections and stops. Over time, additional Designated Driver functionality will be added, including the ability to provide the shuttle's autonomy system with alternative routes, when needed, enabling it to safely navigate around unanticipated obstacles.
Enabling remote control of vehicles in the event of obstructions, challenging road conditions and sensor malfunction or where operation is difficult or hazardous, Designated Driver uniquely offers both remote-driving and remote-assistance models for teleoperation. With remote driving, the teleoperator fully takes charge of the car, using the cameras and sensors in the vehicle to maneuver it. However, in most real-world scenarios, the autonomy system is fully functional but simply unable to determine the safest path forward. In these situations—such as at the stops and intersections encountered by the Texas A&M autonomy system — Designated Driver provides remote-assistance technology.
While Designated Driver technology will eventually replace the safety driver, the shuttles will continue to include a safety navigator who will provide support and educate the passengers on the technology. The shuttles will be controlled and monitored by a dedicated teleoperations center at Texas A&M.
ANSYS Partners with Edge Case
ANSYS is collaborating with Edge Case Research to engineer the next generation of autonomous vehicles (AV) with unmatched state-of-the-art hazard detection capabilities. Through a new OEM agreement, Edge Case Research integrates its powerful AV artificial intelligence (AI) perception stress testing and risk analysis system, Hologram, within ANSYS' comprehensive AV simulation solution — delivering a solution to maximize the safety of AVs.
Today's AVs rely on AI perception algorithms that are trained to make safety-critical driving decisions. Though highly advanced, an AV may fail to detect hazardous driving scenarios known as "edge cases" — because its algorithmic training has not prepared it for the many unusual road situations it will encounter in the real world. To ensure the highest safety of an AV — and make fully autonomous vehicles a reality, developers need tools to automatically identify these challenging edge cases in a way that is far more scalable than manual data labeling.
Through this collaboration, Edge Case Research, a global leader in autonomy safety assessment software, will integrate Hologram with ANSYS' highly sophisticated AV open simulation solution. This unrivalled end-to-end capability analyzes AV algorithms to detect edge cases to advance the development of and help to validate perception algorithms in the most advanced AV systems. Hologram can be scaled to other industries such as aerospace and defense, mining, agriculture, industrial robotics, and any other domain that relies on AI-based vision and perception software.
Seegrid VGVs
Seegrid, the leader in self-driving industrial vehicles for materials handling, today announced that its vision guided vehicles (VGVs) reached two million production miles at customer sites without a single personnel safety incident. Having reached one million miles just over one year earlier, in April 2018, the two million milestone is also a marker for the company's rapid growth.
An Israeli autonomous AI mobility startup Cartica AI, reported its Series B investment round, which includes participation from Continental, Toyota AI Ventures, BMW i Ventures, and OurCrowd.
Funds will help launch its Autonomous AI platform and scale its global operations with a focus on increasing the safety of cars and lowering casualties on the global motorways.
Synopsys  DFP SoC Test Chip
Synopsys, Inc. (announced that NSITEXE, Inc. achieved success with its first silicon for Data Flow Processor (DFP)-based SoC test chip by using Synopsys design, verification and IP solutions. The DFP has a unique architecture that combines both a CPU and a GPU designed for processing large and complex datasets, allowing for parallel data management, and enabling application-independent capability with power-efficient parallelism and high quality, proven through many automotive systems. NSITEXE adopted Synopsys design, test and verification solutions, and DesignWare® IP for the development of its next-generation SoC and achieving first-pass silicon success.
Walmart & Gatik
Walmart announced a pilot with autonomous vehicle company, Gatik.
Gatik will be testing an autonomous vehicle to move customer orders on a two-mile route in Bentonville, Arkansas between two of our Walmart stores.
Read all autonomous vehicle news.
SUBSCRIBE
You are welcome to subscribe to receive emails with the latest Autonomous Self-Driving Driverless and Auto-Piloted Car News , you can also get weekly news summaries or midnight express daily news summaries.