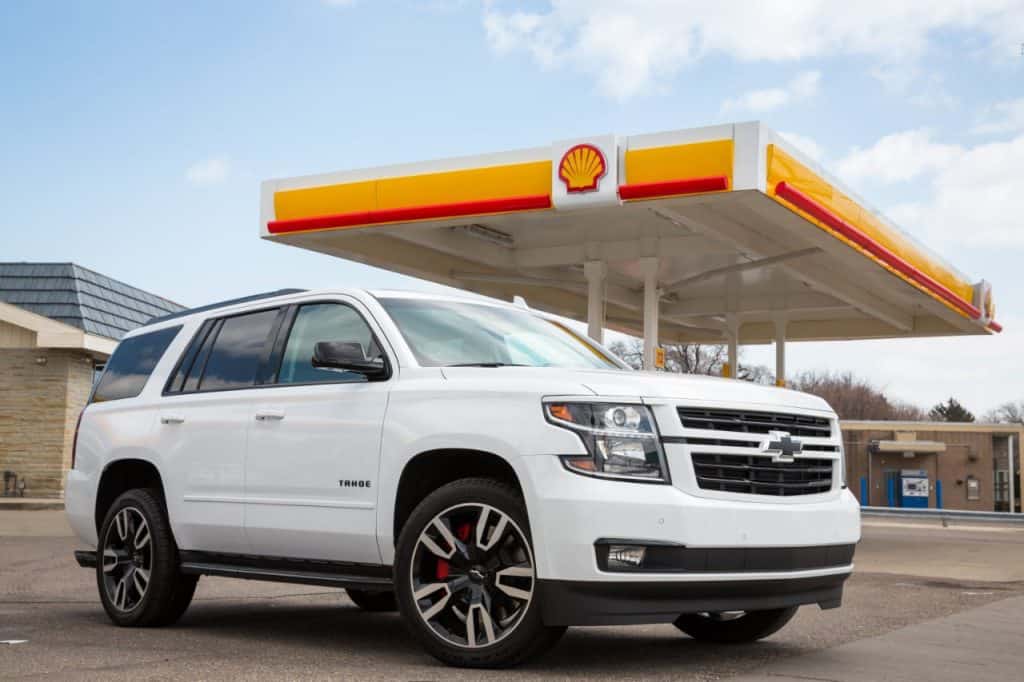 Shell Oil Company (Shell) and General Motors (GM) announced  that Shell-branded stations across the United States now accept the automotive industry's first-ever embedded, in-dash fuel payment and loyalty experience. Customers who look to fuel their eligible Chevrolet, Buick, GMC and Cadillac vehicles at Shell stations, will be able to use Shell Pay & Save within GM Marketplace to pay for their fuel directly from their vehicles' infotainment screen, and earn and redeem valuable Fuel Rewards savings in the process.
Customers using this payment option will simply make a few selections on the vehicle's touchscreen and a three-digit code will be generated that allows the user to activate a specific pump and start fueling. The amount due is then automatically charged to the customer's payment method of choice, be that credit or debit or directly to their checking account. All of this is done without swiping a credit card or using a mobile device and  Fuel Rewards® savings are automatically applied without the need to use a loyalty card.
As part of the launch of in-dash fuel payment, customers driving eligible Chevrolet, Buick, GMC and Cadillac vehicles can earn a one-time discount of 25c/gallon in Fuel Rewards® savings*, up to 20 gallons, on their next single fueling transaction after they sign up and use Shell Pay & Save within Marketplace and make a purchase of at least five gallons.  Plus, these customers can earn an extra 5c/gallon in Fuel Rewards® savings*, up to 20 gallons, after each fuel purchase of at least five gallons on every fill-up through December 31, 2018.
"We are very excited to be able to announce that this technology is now live at Shell branded locations across the United States," said Sydney Kimball, Vice President, Fuel Sales and Marketing Americas for Shell Oil Products U.S. "What an incredible opportunity this is, and we couldn't be more thrilled to bring this to our customers."
Embedded in-dash fueling at Shell, the nation's largest branded fueling network, is powered by GM Marketplace, the automotive industry's first commerce platform for on-demand reservations and purchases of goods and services. Marketplace allows GM owners to order food, make dinner reservations, find parking or hotels and locate and pay for fuel.
Shell and GM have worked with several companies to develop and roll-out this innovative technology and customer experience including Excentus, Xevo, Chase, Buy It Mobility (BIM) and Shell's payment platform provider, P97. This nationwide rollout to customers at participating Shell-branded stations comes following a successful pilot in select U.S. markets earlier this year.