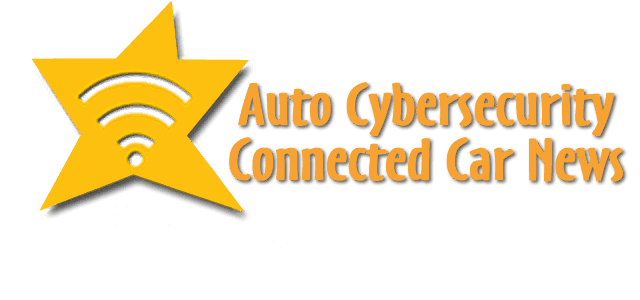 In automotive cybersecurity news this week were NNG Arilou, B-Secur, Tenable and Visiongain.
NNG Arilou Demo
NNG/Arilou demos its s Parallel Intrusion Prevention (PIP) System its automotive cyber security solution with zero false positives and zero latency. In the video below the company shows how its system protects a Jeep Cherokee.
The security information log shows all the attacks on the fleet. The interface allows the admin to see what is going on and put the vehicle into protection mode to stop hackers. The hacker try to take over cruise control module. In a DOS attack, the attacker sends too many commands and overwhelms the system.  The PIPs determines what is sending the command and detects intrusion and stops the attack.
Biometrics for Automotive Cybersecurity
B-Secur is offering a white paper from research and consulting company Goode Intelligence (GI) that explores how ECG biometric technology can be leveraged by the automobile industry for a range of use cases that include identification, authentication and health, wellness and well-being.
The first wave of consumer biometric technology adoption has seen billions of smart mobile devices (SMDs) shipped with embedded biometric sensors – predominantly fingerprint sensors but an increasing number with other biometric modalities.
ECG biometrics in particular shows exciting promise to transform the future of driving, offering health and wellness insights that could make our roads safer, and beyond, to personalising the in-car experience.
Witth the B-Secur HMI, the ECG signal is collected from the driver via electrodes on the steering wheel itself. The signal is then captured via an ECG Analogue Front End (AFE).
ECG biometrics has the potential to transform cars into smart, connected devices that know who we are and, crucially, how we are.
The ways biometrics can be used for connected cars include:
Vehicle entry/unlocking.
Engine starting.
In-car payments.
Insurance – identifying who is in te car.
Health/well-being fitness.
Vehicle to home automation.
Of course the biometric tech can be used for cybersecurity too.
Industrial Manufacturing IT/OT Security
Tenable®, Inc., the Cyber Exposure company, t announced the industry's first solution designed to reduce cybersecurity risk across today's converged IT/OT environments. Enhancements to the Tenable.io® platform and Industrial Security, an asset discovery and vulnerability detection solution for Operational Technology (OT) systems, delivered in partnership with Siemens, enable organizations to manage Cyber Exposure holistically across IT and OT and effectively prioritize remediation based on the criticality of the asset and the vulnerability.
OT and critical infrastructure systems were initially designed to work in isolation from the network and walled off from outside cybersecurity threats. But digital transformation has turned these once-isolated systems into connected devices, making them high value targets for attackers. In fact, attacks on OT assets often start by compromising IT systems and then moving laterally, as noted in the FBI and Department of Homeland Security issued an unprecedented warning about Russian state-sponsored attacks on U.S. critical infrastructure. Converged environments contain a mix of IT and OT devices and systems that demand a holistic approach to cybersecurity so that organizations can accurately manage, measure and reduce cybersecurity risk.
Enhancements include:
● Smart Scanning
● Expanded OT Asset Coverage:

● Interactive Topology Maps:
The announcement comes on the heels of the Tenable Research team's discovery of a critical remote code execution vulnerability in two Schneider Electric applications used in manufacturing, oil and gas, water, automation and wind and solar power facilities and underscores the company's commitment to pioneering solutions for cybersecurity for OT and critical infrastructure.
Cybersecurity Research Report
Forecasts by (Hardware, Software, Network, Cloud) Plus Analysis of Prospects for Connected Car & Vehicle-to-Everything (V2X, V2V, V2I, V2G, V2H, V2P, IN-V) Communication Safety & Security Within The Internet of Things (IoT) Ecosystem
Visiongain assesses that the global automotive cyber security market will reach $298.3m in 2018.
In Order To Offer An Accurate Snapshot Of The Current Market, Visiongain Also Profiles The Following Leading Automotive Cyber Security Companies:
• Cisco Systems
• Intel Corporation
• Symantec Corporation
• International Business Machines (IBM)
• Harman International
• NXP Semiconductors
• Infineon Technologies AG
• Argus Cyber Security
• Trillium Inc.
• Karamba Security
The Automotive Cyber Security Forecast Market Report 2018-2028 is increases knowledge of this sector. SWOT analysis as well as analysis of the drivers and restraints for the overall market concisely informs you of the major factors affecting the automotive cyber security market, while Visiongain's data-rich approach provides greater insight into the business opportunities.
SUBSCRIBE
You are welcome to subscribe to receive email notification of publication of Connected Car News Cybersecurity, you can also get weekly news summaries or daily emails.