This years' AUTO Connected News' Tech CARS Awards span the spectrum from the best of all possible worlds of automotive awards that honor greatness in the industry to the worst lascivious news. Fortunately, for the industry there are many more positive aspects honored than the negative. We do see some themes with winners in that outstanding quality in design and service always wins. Winners also know how to market their products to get to the right customers.
Best New Luxury EV, BHEV, Hybrid from a New Automaker
There is no greater luxury than a super fast car that runs with high voltage electricity. There were some exciting new luxury electric and hybrid electric cars nominated:
Karma Revero
Lucid Air
Fisker Emotion
Winner Fisker Emotion
Some commenters wrote that they had heard of any the models however, Henrik Fisker has his own following for creating beautiful, salacious fast vehicles with a great fan base. The Fisker Emotion won Best New Luxury EV, BHEV, Hybrid from a New Automaker.
"The Fisker EMotion appeals to the deep-seated emotions of both sports and electric car enthusiasts," said Lynn Walford, editor of AUTO Connected Car News, "It packs super fast charging batteries and speeds up to 161 mph." She noted that the state-of-the-art autonomous technology in the EMotion also makes it a winner.
"It's fantastic to receive an award from your readers! The Fisker EMotion is the ultimate "Comeback" car, where I wanted to go all out on both technology and design. It's about never giving up. Even our solid state battery technology is showing Fisker's desire to go all out on technical innovation and find ways that make you completely re-think what you thought electric cars could be!" Henrik Fisker told AUTO Connected Car News.
The Fisker EMotion is the first vehicle from Fisker, Inc. The four-door luxury sedan is all-electric with range of 400 miles due to a lithium-ion battery from LG Chem. The battery charges 125 miles in just 9 minutes.  Currently, Fisker's in-house scientists are working on a solid state battery that will charge 500 miles in just 1 minute. Version 1 of the EMotion will ship at the end of 2019 or beginning of 2020 with the lithium ion battery. The vehicle is Level 4 autonomous, using 5 LiDAR sensors from Quanergy. The interior is spacious and will have both leather and vegan options. The butterfly doors and sensor handles make the EMotion not only practical but easy to get into.
Overall Best Implementation of Any New Car Tech to Make Lives Easier or Better
The Tech CARS honors automakers for the over all technology by an automaker. The nominees were:
Hyundai integrates Amazon Alexa & Google into Hyundai Apps & Offers Wireless Smartphone Charging
GM launches ability to pay directly from the dash.
Toyota expands next generation Toyota Safety Sense across all new vehicles.
BMW offers real-time traffic, wireless charging, Google home, Alexa and smartwatch integration.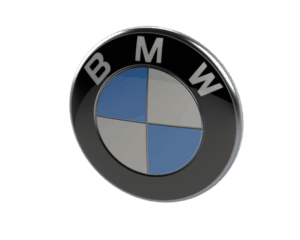 "BMW garnered 41% of vote and has a stellar reputation for BMW ConnectedDrive," said Lynn Walford, editor AUTO Connected Car News, "BMW constantly adds new tech products to its connected car arsenal of concierge services."
"BMW ConnectedDrive strives to provide our customers with greater flexibility and convenience in their daily lives. We are excited to hear AUTO Connected Car News acknowledges how well BMW ConnectedDrive technologies are liked by the reader community," said Rebecca Kiehne, BMW Product & Technology spokeswoman.
BMW offers a whole ecosystem of apps, services and technology to its customers.
Best Connected Heroes During Disasters
Unfortunately 2017 will filled with multiple natural disasters. We think all of the following nominees were heroes:
GasBuddy reprograms apps and sends reps to Florida to help drivers in hurricane areas to find gas.
GM Employees Help Texas and Puerto Rico Recover through volunteering and sending goods.
Toyota's Toyota Production System Helps rebuild Houston Toyota provided SBP with money and 11 vehicles for the Houston recovery effort. Additionally, together with Gulf States Toyota, is further supporting the rebuilding through volunteers.
Ford's $3.5 Million contributions to hurricane relief.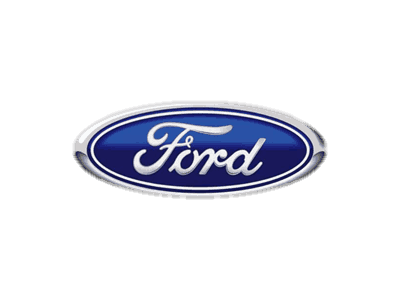 It is hard to chose a winner when all the nominees provided help to those in need, however Ford won the most votes. They donated substantial resources to rescue efforts including.
In the time when there is so much negativity in the news we seem to miss that automakers and dealers across the nation continually support communities through philanthropic donations of time money and resources. We created the heroes award we think that all the nominees deserve recognition for the work they did to help during the hurricane seasons. It is especially important to note that automakers deferred payments during the hurricanes as well as the catastrophic fires in California giving consumers time to get back on their feet to figure out what to do next.
"Ford, as an American automakers is uniquely positioned to understand the complexities of American culture. It has been around over a hundred years maintaining its solid standing in communities from the Model T to the EcoSport," said Lynn Walford, "Ford has been no to be a reliable brand that keeps driving the future of mobility. It is clear that the Ford Motor Company cares about its customers and its country."
"The devastation brought on by Hurricane Harvey was so significant the effects are still felt today," said Mark LaNeve, Vice President, U.S. Marketing, Sales and Service. "Providing assistance to our communities in times of need is what we do at Ford. It's the right thing to do. Customers, dealers, employees – everyone is part of the Ford family."
Best Connected Car, Automotive Tech Celebrity, Analyst, Leader or Spokesperson
Women were in the spotlight this year with three women leaders nominated all of whom make significant contributions to new car technology:
Annie Reddaway – Senior Project Director TU Detroit & Other Events
Faye Francy, Executive Director Automotive Information Sharing and Analysis Center (AUTO ISAC)
Liz Kerton – Executive Director of Autotech Council
Winner: Annie Reddaway
The winner, Annie Reddaway of TU-Automotive won the most votes. She enjoys her work and has great insight to innovations within the car technology space.
"People are very nice. They have interesting ideas and  perspectives," said Reddaway. She finds it interesting when she speaks to people because, "They are all doing something to help people. They want to make driving safe, provide mobility for people who need it and help the environment."
TU-Automotive puts on several events a year and there are entire teams of people who put together the different aspects of the events. There is a exhibition person and a logistical person and the producer of the content . Reddaway speaks to hundreds of automotive industry professional to learn what is going on in the business and then puts together panels and programs
Reddaway grew up in a village on Dartmoor National Park where there are single lane roads are so narrow that a car would have to back up for the other car to get through. Now her job has enables her to travel all over the world.
"I'm honored to be recognized by such a great publication," said Reddaway, "I read Auto Connected Car News all the time."
"Reddaway has all the qualities of a great leader. She listens. She knows what questions to ask and she has a great sense of humor," said Lynn Walford editor Auto Connected Car News, "We expect to see great things from her in the future."
 Best Connected Car Tech Trade Show, Event, Expo, Symposium or Expo
There has been an expansion of events for connected and autonomous cars. The nominees were
AutoMobility LA 2017, Los Angeles Auto Show.
Connected and Autonomous Vehicles 2017, Santa Clara.
AutoMobil-D Detroit 2017, NAIAS
Winner NAIAS AutoMobil-D Detroit
The program NAIAS' AutoMobil-D offered suppliers and startups to show their wares and make announcements.
"AutoMobili-D was a true showcase of the entire automotive ecosystem," said Max Muncey, PR Manager, North American International Auto Show. "No other event in North America provides an international platform for this vast array of companies, organizations and thought leaders under one roof who are all focused on future mobility platforms and connected technologies."
AutoMobil-D offered a full week of events showcasing startups, suppliers and innovations.
Best New Mainstream Electric Vehicle or Plug-in Hybrid Vehicle
Electric vehicles are finally becoming mainstream with many more features at more affordable prices.
The nominees for best mainstream electric vehicle were:
2018 Honda Clarity EV.
Tesla Model 3.
2018 Nissan LEAF.
2018 Honda Clarity Plug-in Hybrid.
Winner Tesla 3
Even though mainstream automakers continue to innovate with their electric and hybrid cars, Elon Musk has been promoting the Telsa franchise for years. The Telsa 3 garnered so much social media attention and buzz to create substantial preorders. It is no surprise that the Telsa 3 won with 49% of the votes.
"The fact that analysts are resorting to tricky means to estimate the numbers of Tesla 3 models delivered, makes it clear that the connected car industry is following the Tesla 3 phenom closely," said Walford.
Since Tesla reported that will most likely sell its 200,000th vehicle this year, ending the $7,500 federal tax incentive for Telsa EVs  may affect Tesla sales this year. Tesla has won two Tech CARS Awards previously, including an Edsel Yugo Award for the two deaths while in Autopilot.
Best News PR Company or Person Campaign for New Vehicle Launch
Marketing a new vehicle is very difficult, it involves community involvement, traditional marketing and special events to bring in customers to test drive the vehicle.
The following companies were nominated for the best:
Jeff Holland for Bollinger Motors Release Starting in New York, LA Auto Show & Big Social Media Following
NewsMarket Media for the Lamborghini Urus worldwide release.
Karma Automotive for Moreno California launch as well as luxury & electric car events.
Winner Karma Automotive
Karma Automotive is a manufacturer of extended range electric vehicles that are designed, engineered and built in Southern California. The marketing is focused on progressive, creative, and design oriented individuals who appreciate vehicles that don't look like every other one at the valet stand.
Karma debuted its first TV spot during the 2017 U.S. Open Polo Championship to commemorate its first vehicle deliveries. They also took advantage of the total solar eclipse with a multi-city shoot along the "Path of Totality" that celebrated the historic event and the inspiration behind Karma's modern, iconic logo: an eclipse highlighting a spark of sun, the eternal symbol of endlessly renewable energy.
"We have seen fantastic marketing from Karma Motors through both traditional and innovative channels", said Walford, "They are present at electric drive events, the Rose Parade and even during the eclipse."
Karma Revero is based on the Karma Fisker that was bought by Wanxiang Group. Designers based the design on the 2012 Fisker Karma with changes based on customers suggestions.. The hybrid vehicle features solar panels on the roof the help charge the vehicle.
Karma Automotive, collaborated with Laguna Beach-based artist James Verbicky to produce a one-of-a-kind Karma Revero that was unveiled at an art show in Los Angeles
Best Anti-Distraction Measure or Monitoring App for Safety
Cellphone distractions cause accidents. Polls show that drivers continue to text and app while driving. We wanted to honor innovations in preventing distraction and monitoring reckless driving. The nominees were
Life360 Family Location and Notifications.
Teen Safe Control App helps parents control Scheduling and pausing to remotely lock teen's iPhone while driving except for making/receiving emergency calls control of all apps, in-app purchasing & blocking camera functions..
Apple adds Do Not Disturb while driving option to iPhone.
There were write-in votes for the LifeSaver anti-cellphone app.
"Parents are concerned about their kids driving and worry about them"
Winner Life360
The winner is Life360.  Life360 allows parents to monitor their teens thus cutting down on text messaging to parents and parental worry.
"We're honored to be recognized as the Best Anti-Distraction App for this year's Tech CARS Awards. Distracted driving is a serious concern for many families and we're proud to help millions of families protect their most valuable assets on the road – their teenage drivers." said David Rice, Chief Operating Officer at Life360.
"Parents are concerned about their kids driving and worry about them," said Walford, "Life360 helps them keep track of their teen drivers and worry less."
Best Newly-Launched Car Buying or Leasing Service
Companies are using technology to sell and lease cars in new ways.
There is a trend in the auto industry to offer new services to car buyers in unique ways. Carjojo supplies drivers with the data they need to negotiate the best price base price possible or negotiate the price for you the prices are typically than TrueCar or Edmunds.com depending on what part of the country you are in. Fair founded by Scott Painter is trying to create a top ecosystem for younger car users who want a unique leasing experience. Painter has launched automotive companies such as TrueCar and CarsDirect.com.
Vroom offers a no haggle car buying experience for previously owned affordable vehicles and delivery to customers.
This space is not an easy space to enter Because car dealers have a stronghold on the industry and the land lock on it. In fact, Beepi did not last very long. What we are seeing is that car buyers many of them don't like the haggling experience and knowing that on the very same day two people may walk out of the dealership paying thousands of dollars price differences for the same vehicle.
The nominees for best new car buying or leasing services are:
Fair iPhone only app allows for shorter term leasing of used vehicles from dealers.
Carjojo provides free data to help buyers negotiate and paid service for buying new cars at the cheapest price.
Vroom online buying, financing, vehicle acquired from individuals, free delivery and returns.
There was one write-in for Caarma.
Winner Vroom
"Vroom is kind of like a mashup of CarMAX for Milleninals and DoorDash for cars," said Lynn Walford, editor AUTO Connected Car News, "Or like your mechanic friend who buys cars, fixes them up and then resells them, only Vroom provides a 3 Month/6,000 Mile Limited Warranty and one year of 24-Hour roadside assistance, services usually not given with preowned vehicles."
Vroom is an online car retailer for customers all over the country to save time, hassle and money by bringing all three aspects of the car buying process – buying, financing and selling – online .Vroom offers thousands of refurbished, pre-owned vehicles with delivery directly to customers' doors.
"Data and technology are at the core of Vroom's operations. We are pleased to be recognized by those who understand both the complexities and power of these critical business drivers." said Vroom's CEO, Paul Hennessy.
Edsel Yugo Award for Biggest Snafu in 2017 (THIS IS THE AWARD FOR THE WORST THING that happened in the connected car space.)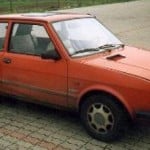 Unfortunately, every year there is some SNAFU or scandal in the industry that needs to recognized with the Edsel Yugo Award. The nominees were
Faraday Future's rumors, problems, resignations and pulling out of the deal with Nevada for a factory.
Pearl Vision Auto for realizing that people won't pay $500 to get a back up camera to work with their smartphone.
The AAA autonomous shuttle hit by truck on media day in Las Vegas.
Uber for hiring the Google engineer who allegedly stole Google secrets, data breach/ransomeware payment, sexual harassment, monitoring police and general mismanagement.
Winner Uber
Out all the nominees and categories Uber received the highest percentage of 54% for being the pariah of mobility with numerous scandals, lawsuits and allegations. Last year, Uber was nominated for the Edsel Yugo Award for testing self-driving cars without a license. This year they were finally honored for the greates SNAFU streak.
We congratulate all of this years winners including the Tech CARS Winners of Best Autonomous Philosophy, EV Batteries, CyberSecurity and LiDAR..If you are winner or nominee please be sure to read our Rules and Permissions policy for rights/usage.