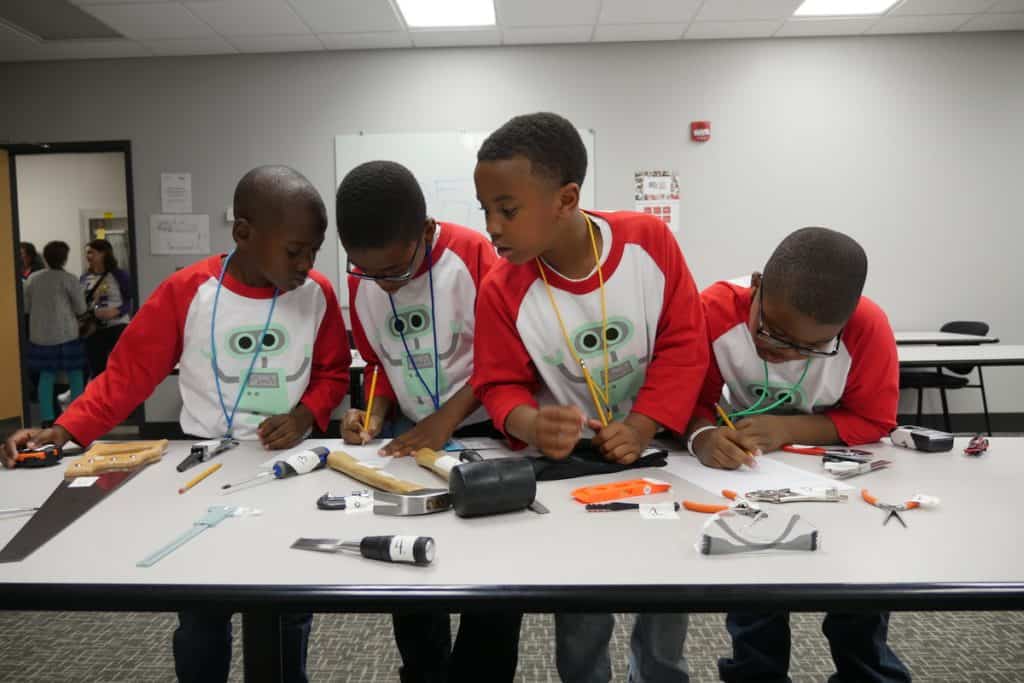 Who will design the connected cars of the future? Nissan is helping more than 200 grade school students with STEM and robotics challenges. Nissan notes that building Mississippi's STEM workforce is critical for the future growth of the state's advanced manufacturing sector.
On Saturday, Nissan partnered with Mississippi Robotics to host the second annual STEM/Robotics Competition at the Nissan Canton Vehicle Assembly Plant. The full-day event was designed to engage students in grades 3 through 12 in activities that nurture their interest in science, technology, engineering and math (STEM).
"When it comes to careers in STEM fields, people often think of places like Silicon Valley," said Ray Holt, president and executive director of Mississippi Robotics, a nonprofit that advances STEM education in the state's rural communities. "But thanks to advanced manufacturers like Nissan, opportunities in these professions keep growing right here in Mississippi. We look forward to continuing our collaboration with Nissan this year and getting more Mississippi students excited about science and robotics."
The STEM/Robotics Competition is the largest event of its kind in Mississippi. 210 students – representing schools, clubs and outreach organizations from 19 cities across the state – participated in a series of challenges, including a speed race and an obstacle course with robots, science demonstrations, math competitions, a robotics troubleshooting challenge and driver-controlled robot sumo wrestling. Students competed in teams of two.
In addition to the competitions, the event featured a career fair to help students explore opportunities in the STEM fields beyond high school. Both employers and colleges, including two of Mississippi's historically black colleges and universities, shared information about how participants can translate their interests and skills in science into a postsecondary degree and a career.
"At Nissan, having access to a highly-skilled workforce is essential for the success of our plant," said Steve Marsh, vice president of manufacturing at Nissan Canton. "Through the partnership with Mississippi Robotics, we're able to help the next generation of Mississippi STEM leaders apply and expand their knowledge and skills. Our employees who are volunteering at the event look forward to welcoming the participants to our facility."
The Nissan Canton plant launched production in 2003 and currently has a capacity of 450,000 vehicles annually. The facility employs roughly 6,400 workers and has made more than $13.6 million in charitable donations to date.