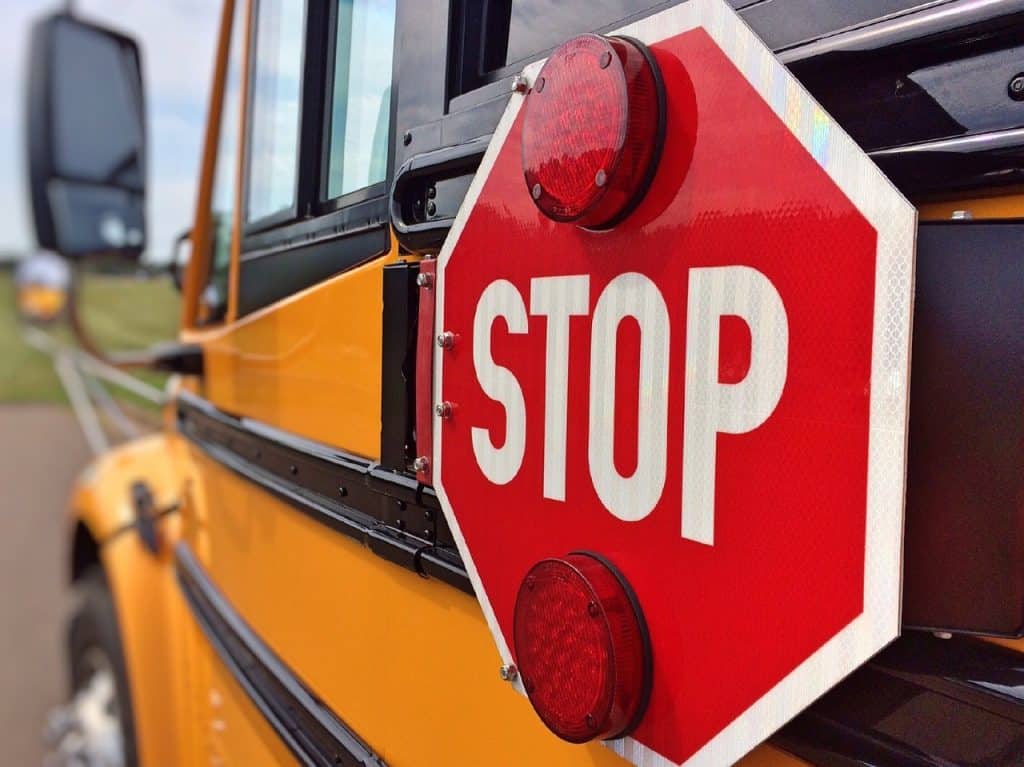 The National Safety Council and MyCarDoesWhat are reminding drivers of the perils of going back to school and driving during Labor Day weekend. Traffic deaths are increasing therefore drivers should drive safely. The organizations give tips for better and safer driving.
Labor Day Weekend Warnings
Estimates from the National Safety Council indicate motor vehicle deaths were 9 percent higher through the first six months of 2016 than in 2015, and 18 percent higher than two years ago at the six month mark. An estimated 19,100 people have been killed on U.S. roads since January – enough to fill 382 school buses and 2.2 million were seriously injured. The total estimated cost of these deaths and injuries is $205 billion.
The upward trend began in late 2014 and shows no signs of decreasing. Last winter, the National Safety Council issued its largest year-over-year percentage increase in 50 years, when it estimated fatalities had jumped 8 percent in 2015 compared to 2014. The continued rise in fatalities is prompting the Council to predict the deadliest Labor Day holiday period since 2008. NSC estimates 438 people will be killed during the three-day holiday weekend.
States that have been particularly hard hit since 2014, the start of the upward trend, are Florida (43 percent), Georgia (34 percent), Indiana (33 percent), California (31 percent increase), North Carolina (26 percent), Illinois (24 percent) and Kentucky (24 percent).
"Our complacency is killing us," said Deborah A.P. Hersman, president and CEO of the National Safety Council. "One hundred deaths every day should outrage us. Americans should demand change to prioritize safety actions and protect ourselves from one of the leading causes of preventable death."
While many factors likely contributed to the fatality increase, a stronger economy and lower unemployment rates are at the core of the trend. Average gas prices for the first six months of this year were 16 percent lower than 2015 levelsiv, helping to fuel a 3.3 percent increase in the number of miles driven.
To help ensure safety, the National Safety Council recommends drivers:
Make sure every passenger buckles up on every trip.
Designate an alcohol and drug-free driver or arrange alternate transportation.
Get plenty of sleep and take regular breaks to avoid fatigue.
Never use a cell phone behind the wheel, even hands-free.
Stay engaged in teens' driving habits, as teens are three times as likely to crash as more experienced drivers.
Learn about your vehicle's safety systems and how to use them. .
Motor vehicle fatality estimates are subject to slight increases or decreases as data mature. NSC has issued traffic fatality estimates since 1921.
Back to School Driving Warnings
As students head back to school during a year when traffic deaths have climbed nine percent, the automotive safety initiative MyCarDoesWhat reminds drivers, pedestrians and cyclists to be careful on the roads.
Sixty-one children are hit by cars every day in the United States, most often during the hours before and after school.i Car crashes, the leading killer of teens, typically spike in September.ii Although school buses remain the safest form of transportation for children, most injuries and deaths involving occur as children board or are around the bus.iii
"Motor vehicle crashes are the leading cause of death for school-age children, and pedestrian fatalities are on the rise," said Deborah Hersman, president and chief executive officer of the National Safety Council. "As children head back to class, give yourself plenty of time to get to your destination and remember that you are your car's best safety feature."
"All it takes is a little extra care and caution to help keep our kids and everyone safe at this busy time of year," said Daniel McGehee, director of the National Advanced Driving Simulator at the University of Iowa and principal investigator of MyCarDoesWhat.
While the driver is always the vehicle's best safety feature, many technologies can help, especially back up cameras, pedestrian detection, bicycle detection and adaptive headlights. Drivers should read their owner's manuals to learn about their vehicle's safety features and visit www.mycardoeswhat.org to learn how the technologies work.
MyCarDoesWhat offers the following tips to keep everyone safe this back to school season:
Obey the speed limit and pay attention– more children are hit by cars near schools than at any other location.iv
Do not drive distracted.
Pedestrians: Head up, phone down and away when headed to school or any other destination. Never walk while texting, talking on the phone or playing games, such as Pokemon Go.
Help teen drivers stay safe by limiting passengers in the car. A single young passenger increases the chances of a deadly crash by 44 percent.
When passing a bicyclist, proceed in the same direction slowly, and leave three feet between your car and the cyclist.
Understand how driver assist technologies can help prevent crashes. Back up cameras, pedestrian detection, bicycle detection, rear cross traffic alert and adaptive headlights can prove life-saving.
MyCarDoesWhat was developed by the National Safety Council and University of Iowa Transportation and Vehicle Safety Program to educate drivers about the new safety technologies in vehicles.