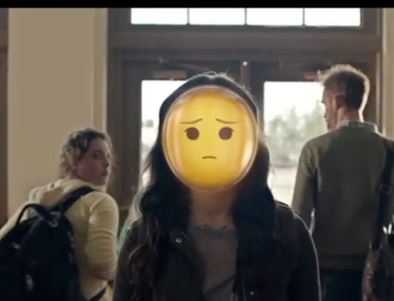 April is Distracted Driver Awareness Month, to help more people become aware of ways to avoid being distracted. We have rounded-up the latest news, videos and stats to remind every one not to drive distracted.
Distracted driving is a dangerous epidemic on America's roadways. In 2014 alone, 3,129 were killed in distracted driving crashes. New videos have been produced to warn teens and employer how serious distracted driving can be.
TeenSMART Risk-O-lator
ADEPT Driver, a California company that develops proven crash reduction programs, is observing National Distracted Driving Awareness Month by encouraging parents and teens to download its risk calculator app called the Risk-O-lator.
Using the Risk-O-lator app, teen drivers can test their knowledge about risky driving behavior. The Risk-O-lator calculates how risks for teen drivers are increased and compounded by activities such as texting while driving, speeding, tailgating, driving at night, or driving with other teens in the car. Using the Risk-O-lator, teen drivers can determine how taking multiple risks at the same time, such as texting and tailgating, can significantly increase the chance that a teen will be involved in a collision. By decreasing or avoiding these risks, teen drivers can decrease their chance of a collision.
Cops Will Be Able to Know When Your Texting While Driving
The Israeli forensic mobile firm Cellebrite is  working on a program called "Textalyzer" that detects when a driver is texting. Cellbrite is rumored to be the company that cracked the iPhone in the San Bernardino shooting case.
New York State Senator Terrence Murphy (R-Westchester) and Assembly Assistant Speaker Felix Ortiz (D-Kings), together with awareness organization Distracted Operators Risk Casualties (DORCs), announced a joint effort that could go a long way in protecting innocent people from injuries caused by distracted driving supporting a distracted driving policy solution that enables police to examine phones at an accident site in a way that, notably, completely avoids drivers' personal data.
DORCs co-founder Ben Lieberman, a staunch advocate against distracted driving since his 19-year-old son, Evan was killed in a 2011 collision caused by a distracted driver, has been working closely with Senator Murphy and Assemblyman Ortiz to implement the new law, known as "Evan's Law."
For weeks following the crash that resulted in Evan's death, the driver's phone was sitting in a junkyard, and police never retrieved the phone or phone records. Through his own civil lawsuit, Lieberman subpoenaed the phone records and discovered the driver had been texting while he was driving, leading up to the crash. Lieberman was surprised to learn that the local police force was not to blame for avoiding the driver's device, but rather that this was typical because there is no official, consistent police protocol.
A key part of the legislation involves new "Textalyzer" technology that will allow officers to detect whether or not the device was being used around the time of a crash, but will not provide access to any content—keeping conversations, contacts, numbers, photos, and application data private.
Automatic Helper
Automatic offers a gadget that plugs into the standard diagnostic port of most cars and upgrades them to a connected car with these features to stop distratction.
Automatically turn your phone on "Do Not Disturb" mode while driving.
Automatic has a program called License+, a coaching tool that helps teens learn to drive more safely – Automatic also recently partnered with USAA to bring this tool to their members.
Suggest fuel-saving habits that save drivers up to 30% on gas every year.
Tell you why the "check engine" light comes on and, for minor issues, allows users to clear the light yourself – saving a trip to the mechanic.
Remind drivers through subtle noise alerts of sudden stops, acceleration, or turns to encourage safer driving habits.
Connect you to the world's first app-store for your car so that you can turn on your thermostat while driving home from work, or automatically log business mileage for expenses.
Vote Now for Teen Flicks
Teen filmmakers across the country are using their position behind the camera to encourage safer behavior behind the wheel. Today, Toyota and Discovery Education announced the ten finalists of the Toyota TeenDrive365 Video Challenge.
Toyota and Discovery Education invite the public to watch the ten finalist videos at TeenDrive365InSchool.com/vote and vote through April 25 for the People's Choice winner, who will receive a $5,000 prize and a behind-the-scenes trip to a taping of a Velocity network show.
In addition to the People's Choice winner, a panel of judges from Toyota and Discovery Education will choose several other prize winners. The first place winner will receive $15,000 and will work with a Discovery film crew to reshoot their video into a TV-ready PSA to air on a variety of Discovery networks.
Other prizes include:
Second place prize – $10,000 and a behind-the-scenes trip to a Velocity network show taping.
Third place prize – $7,500.
Fourth to tenth place prizes – Each receives $2,500.
Four regional prizes – Each receives $1,000.
The program is part of Toyota TeenDrive365, a comprehensive initiative to help teens and parents become safer drivers together. Building on the programs Toyota has offered for more than a decade, it offers a collection of online tools, events, expert advice and tips as well as social media elements
NHTSA PSAs
NTHSTA launched a video with the caption "Don't let an emoji wreck your life. If you're texting,you're not driving.

Did you know that when you send or receive a text you take your eyes off the road for 5 seconds? At 55 mph, that's like driving the length of an entire football field, blindfolded.

Plea to Automakers Good2Go?
Joe DeLago, CEO of Good2Go Auto Insurance Company, widely known for its Cell Phone Safety Discount, has issued a written plea to CEOs of American auto manufacturers to eliminate technological distractions from all new vehicles sold.  April is nationally recognized as Distracted Driving Awareness Month and Good2Go is fighting to bring awareness to the growing epidemic.
DeLago argues that automakers are actually encouraging distracted driving by creating dashboards with smartphone features and Wi-Fi capability. "As manufacturers continue to cater to millennials, they're adding more and more technology to vehicles. These connected vehicles are drawing drivers away from the ultimate task, driving. Auto manufacturers need to eliminate distractions rather than adding to the problem."
Distracted Driving Facts from Erie Insurance
Erie Insurance analyzed social media data to coincide with Distracted Driving Awareness Month and gain insight into what drivers are doing behind the wheel.
The company analyzed Twitter and Instagram posts that came from mobile devices and used the popular hashtag #whiledriving.
The top 10 hashtags used in conjunction with #whiledriving were:
Clouds
Sunset
Sky
Nature
Sun
Nofilter
Landscape
Car
Driving
Selfie
The top U.S. states with the most posts using #whiledriving were:
California
Florida
Texas
South Carolina
New York
Illinois
Massachusetts
Oregon
Colorado
Nevada
To arrive at its findings, ERIE reviewed 90 days of social media tracking data purchased from the analytics firm Keyhole. The data collected were from iPhones, iPads and Androids that had their location services turned on.
Business Liability for Distracted Driving
Thousands have died in car crashes involving cell phone use. New technology allows us to make phone calls, dictate texts or emails and update social media while driving – all actions that are proven to increase crash risk. The National Safety Council observes April as Distracted Driving Awareness Month to draw attention to this epidemic. NSC wants empower you to put safety first and Take Back Your Drive.