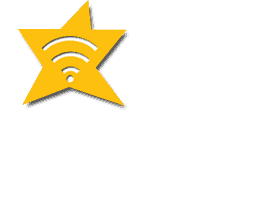 In the aftermath of the VW/Audi diesel testing scandal, there were still many connected car annoucements that were too short to report.
As AUTO Connected Car News reported last year, GM is working on smartwatch apps. Recently, GM revealed at  an analyst event that they are working on an Apple Watch app to open doors and other OnStar RemoteLink functions such as locating the car, turning on the climate control. GM also announced car sharing self-driving and other features.
Audi to Retrofit TDI's In Germany
Audi customers in Germany will be informed in the coming weeks and months about how their cars will be retrofitted. The cars affected are Audi models with 1.6‑liter or 2.0‑liter TDI diesel engines of the type EA 189 and certified according to the European emission standard EU5. These cars continue to be roadworthy and technically safe without any restrictions.
EPA Offers Rebates to Retrofit School Buses
The U.S. Environmental Protection Agency is announcing the availability of approximately $7 million in funding for rebates to public and private school bus fleet owners for the replacement and retrofit of older school buses. This is the third rebate program offered under the Diesel Emission Reduction Act (DERA) to fund cleaner school buses.
Many of the nation's school buses are powered by diesel engines. EPA standards for new diesel engines make them more than 90% cleaner than older ones, but many older diesel engines remain in operation and predate these standards. Older diesel engines emit large quantities of pollutants such as particulate matter (PM) and nitrogen oxides (NOx). These pollutants are linked to aggravated asthma, lung damage, and other serious health problems.
Green Car Journal Takes Back Award from VW

Green Car Journal is rescinding the Green Car of the Year® awards previously honoring the 2009 VW Jetta TDI and 2010 Audi A3 TDI, the first time this has occurred in the award program's decade-long history. Audi of America President Scott Keogh has informed Green Car Journal that Audi will return its 2010 Green Car of the Year® award in the wake of Volkswagen Group's admission that it deliberately deceived government authorities about emissions from the Audi A3 TDI. Volkswagen of America has also informed Green Car Journal it will return its 2009 Green Car of the Year award for the VW Jetta TDI.
Trimble FieldMaster Logs
Trimble introduced Trimble FieldMaster Logs for fleet and field service organizations. The mobile application simplifies the process of complying with Department of Transportation (DOT) hours of service (HOS) regulations and driver vehicle inspection requirements through advanced electronic logging technology. With FieldMaster Logs, drivers simply logon to an in-cab tablet running the application and their duty status automatically updates in real-time so that information is always current for a safer, more effective fleet.
Urgent.ly Raises $7M
Urgent.ly announced today that it has raised $7 million in Series to expand its current nationwide operations. Urgent.ly connects with the nearest available, approved service provider at a fixed price. Urgent.ly is also offers automatic accident detection alerts and FamilyView , allowing families to know instantly if their loved ones have requested help and monitor the arrival of the service provider in realtime on their phone as well.
V2X Connected Car Systems from Cohda
Cohda Wireless is a world leader in V2X technology, which enables connected vehicles to interact with other vehicles (V2V) or with roadside infrastructure (V2I). Cohda's V2X-Radar delivers a ground breaking 360-degree sensor that can detect buildings, road signs and also older vehicles that are not equipped with V2X technology. Unlike any current technologies, it is unaffected by rain, snow or fog, and can "see" around corners. In combination with a 3D map, V2X-Radar provides highly accurate positioning even in urban canyons. It can instantly detect vehicle speeds via Doppler measurements and obtain 360-degree sensing from a single antenna.
D'Artagnan Studies Road Usage Charge Systems
D'Artagnan has been awarded a study of Road Usage Charge system/vendor certification for the Western Road Usage Charge Consortium (WRUCC), a voluntary group of twelve state Departments of Transportation undertaking collaborative research into topics related to road usage charging. This pool-funded, multi-state research study features two key phases of collaborative research with participating states.
Qt's Automotive Framework No Longer on QT
The Qt Company, creators of the Qt cross-platform development framework, together with its partners KDAB and Pelagicore announced the Qt Automotive Suite, a new product to support common In-Vehicle-Infotainment (IVI) system development needs of automotive OEMs and Tier1's. The solution is built on the Qt toolkit which encompasses libraries, tools, hardware adaptation and ready-made components.
ElectriCity Not So Silent Bus Campaign
The ElectriCity project launched its viral campaign "Silent Bus Sessions". In the campaign, the Swedish artists Zara Larsson and Seinabo Sey perform acoustic concerts in front of unsuspecting passengers on the new electric bus route in Gothenburg, Sweden. The videos have become a viral success and are expected to reach 2.5 million views on Thursday.
Silent Bus Sessions are a series of acoustic concerts on the number 55 bus running on its ordinary route. The buses are fully electric – no emissions and very little noise.
Behind the new electric bus route lies a unique cooperation between industry, science, city and region.

Driverless Cars Hit the Road at 60 Minutes
Two driverless cars made appearances on Sixty Minutes, Sunday evening. Computer scientist Ralf Herrtwich hit the road with "60 Minutes" correspondent Bill Whitaker to demonstrate Mercedes-Benz's most advanced self-driving prototype. He also talked with Google's Chris Urmson.