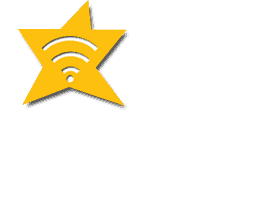 In connected car news this week there were many stories that were too short to report. Therefore we rounded them up here. Companies in the news included Tesla, Volvo, Google, Mercedes-Benz, Toshiba, Ericsson, Masternaut, STW, Magellan, Mentor and MicroChip
Tesla Update
Tesla release its software 7.0 update with Autopilot for those models that have the compatible hardware (forward radar, a forward-looking camera, 12 long-range ultrasonic sensors positioned to sense 16 feet around the car in every direction at all speeds, and a high-precision digitally-controlled electric assist braking system). Autopilot allows Model S to steer within a lane, change lanes with by tapping a turn signal, and manage speed by using active, traffic-aware cruise control. Digital control of motors, brakes, and steering helps avoid collisions from the front and sides, as well as preventing the car from wandering off the road. The car can also scan for a parking space, alert you when one is available. Although some call it autonomous driving, drivers legally in many places are not supposed to take their hands off the steering wheel. In fact there is already a YouTube video of a Tesla S not being able to exit a freeway in Portland. See what happens at 2:54.
Volvo, Google & Mercedes-Benz Take Responsibility
Volvo's president and CEO Håkan Samuelsson announced that Volvo will take responsibility for any crashes that occur while its cars are operating in autonomous self-driving mode. Google and Mercedes-Benz followed suit by stating the companies will take responsibility for their vehicles in autonomous mode.
Toshiba's 2MP CMOS Minimizes Flicker
Toshiba America Electronic Components, Inc. unveiled its newest CMOS image sensor for automotive cameras. The CSA02M00PB is the industry's first 2-megapixel (MP) CMOS image sensor to be equipped with LED flicker (pulsed LED) mitigation circuit to minimize image flicker caused by LED light sources. When recording LED traffic lights and signs with conventional CMOS image sensors, the output image often flickers, hindering sensing accuracy. Toshiba designed the CSA02M00PB to curtail this flickering and deliver clearer images for faster, more accurate image sensing.
It supports Automotive Safety Integrity Level (ASIL), a risk classification scheme defined by ISO 26262. CSA02M00PB features 3-micrometer BSI pixel size and an optical size of 1/2.7 inch. Image output ranges from 45 to 60 frames per second (fps), depending on the HDR exposure condition. Housed in 9×9 mm PBGA package, the sensor features full-HD output resolution of 1928(H) x 1084(V) and dynamic range of 120dB (by Toshiba calculation) with HDR. The MIPI CSI-2 serial interface facilitates the sensor's integration into end products.
Ericsson & Mediamobile
Ericsson has chosen Mediamobile, a leading supplier of road traffic information, as a data provider for the Ericsson Connected Traffic Cloud. This agreement opens up new opportunities for both traffic authorities and motorists to obtain better, more comprehensive traffic information – and thus create not only smoother flows but also safer roads for traffic. The first stage is a demo installation in Kista, Stockholm.
Masternaut Partners with SmartWitness
Masternaut has formed a strategic partnership with vehicle CCTV specialists SmartWitness, offering the latest integrated telematics and camera technology to enhance driver safety for all fleet vehicles, includ,ing the grey fleet.
The joint offering will give fleets and drivers a complete safety solution that integrates telematics and driver behaviour improvement with in-cab camera technology. This provides an instant reduction in insurance premiums and provides protection against 'crash for cash' schemes and not at fault claims.
The video filmed through the SmartWitness KP1 camera is court admissible evidence, and can help protect drivers from the burden of pre-meditated staged accidents, false or exaggerated whiplash claims, conflicting reports of actual events, and driving offense allegations.
STW Updates VDS
STW Technic,  announced a fully updated new release of its Vehicle Data System software and services that brings the latest in telematics technology to the off highway world. The new release – VDS Remote – offers a complete  solution for local and remote connectivity, diagnostics and analytics.
Combined with STW's ESX-TC3G telematics hardware module, the Vehicle Data System offers every possible scenario for connectivity – local, remote, Wi-Fi, cellular and wired – with full functionality available in all modes for every type of intelligent client device (PCs, tablets, smart phones). The unique and powerful web-based configurability of VDS allows access to CAN, J1939, CANOpen and ModbusIP data with supreme ease.
Magellan RoadMate  RC9496T-LMB Fleet Nav
Magellan is announced the integration of its RoadMate RC9496T-LMB fleet navigation device with Position Logic's advanced GPS tracking software solution. This partnership allows Position Logic service providers to leverage all Magellan RoadMate RC9496T-LMB devices. The RoadMate RC9496T-LMB, a 7-inch Android GPS fleet navigation device, is available now to current and prospective Magellan and Position Logic customers. Position Logic, a division of KORE, provides precision location-based services for business-to-business applications.
The RC9496T-LMB is also connected to Magellan's SmartGPS Eco cloud, providing drivers and fleet managers with customizable time and money-saving content such as: real-time fuel price information, weather and truck speed limit warnings.
Mentor's New Digital Instrument Cluster
Mentor Graphics Corporation  announced the availability of the Mentor Automotive Safety Certifiable Digital Instrument Cluster solution enabling safety-critical driver information to be displayed simultaneously with rich 3D graphics on a single instrument cluster display.  The software architecture is implemented on a multi-core and even on single-core System-on-Chip, and features very fast boot time. This new solution addresses a key problem for the automotive OEMs: How to migrate safety-critical driver information to full-featured, graphically-rich digital instrument clusters and comply with safety standards including ISO 26262, without pushing up hardware or safety certification costs.
Microchip Boasts MOST TV

Microchip Technology, a leading provider of microcontroller, mixed-signal, analog and Flash-IP solutions, today announced that system designers using the de-facto industry standard, MOST technology, in their automotive infotainment networks can now leverage Microchip's broad product portfolio of MOST networking products to quickly bring cost-efficient CI+-based Pay TV to their cars.