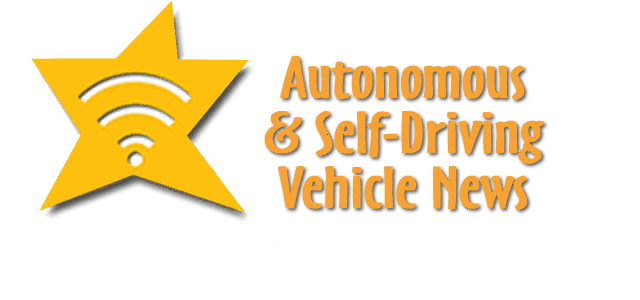 In autonomous and self-driving are Aurora, Ghost Autonomy, Cruise, Stradvision & Hesai.
Aurora Driverless Truck Terminals: Dallas & Houston
Aurora Innovation, Inc. (NASDAQ: AUR) announced it has opened the industry's first lane for driverless trucks supported by commercial-ready terminals in Dallas and Houston. Nearly half of all truck freight in Texas moves along the I-45 between Dallas and Houston, making this corridor an ideal route for Aurora's commercial launch. Similar to its first terminal in South Dallas, Aurora's new terminal in Houston is designed to support and service driverless trucks at a commercial scale.
"Opening a driverless trucking lane flanked by commercially-ready terminals is an industry-first that unlocks our ability to launch our driverless trucking product," said Sterling Anderson, Co-Founder and Chief Product Officer at Aurora. "With this corridor's launch, we've defined, refined, and validated the framework for the expansion of our network with the largest partner ecosystem in the autonomous trucking industry."
Commercial-Ready Terminals Designed for Seamless Customer Experience
Aurora uses terminals to house, maintain, prepare, inspect, and deploy autonomous trucks between destinations. The company has developed an innovative terminal blueprint to implement a layout and list of features that make its terminals commercial-ready for the launch of driverless operations.
Aurora's terminal blueprint is designed to maximize the time autonomous trucks are on the road hauling freight. For example, on-site weigh stations support enhanced pre-trip inspections, which ensure Aurora's trucks are compliant with regulatory standards while allowing them to bypass inspection sites on the road. This promotes safe operations and results in a more efficient trip with fewer stops.
Aurora picks its terminal locations with its customers in mind. Aurora's Houston terminal is located in a logistics hub near its pilot customers, including FedEx and others. This proximity to customers makes it easy to seamlessly integrate autonomous trucks into their middle-mile operations.
Preparing for Commercial Driverless Operations
The ability to service and support driverless trucks 24/7/365 is critical to launching a valuable product that can handle dynamic demand. Today, Aurora's terminals operate day and night, supporting their trucks as they haul more than 75 loads a week for pilot customers.
Aurora is also preparing its Command Center to support around-the-clock commercial operations. Aurora's Command Center includes a team of remote specialists who monitor and provide guidance to the active fleet of Aurora-powered trucks, and dispatchers who allocate trucks, trailers, and vehicle operators to missions. Aurora's Command Center already supports commercial pilot hauls and is prepared to support driverless missions.
"Bringing our commercial-ready terminals and services online a year ahead of our planned commercial driverless launch between Dallas and Houston enables us to focus next year on integrating our Driver-ready trucks into our customers' operations," added Anderson
Ghost Autonomy Speaks
Ghost Autonomy, a pioneer in scalable autonomy software for consumer cars,  announced that the company's founder and CEO John Hayes will be speaking on a joint panel at Automotive USA 2023 with Michael Cornwell, Field CTO, Americas at Pure Storage, on how automotive organizations are modernizing data infrastructure and data services to enable high-velocity software development. The event commences on November 8, 2023.
What: Automotive USA is a Reuters event where the industry meets to hear from trailblazing OEMs, cutting-edge solution providers and government agencies to solve various challenges facing the automotive industry today. This year's event will focus on the new and disruptive technologies that are defining automotive for 2023 including software-defined vehicles, vehicle safety, electrification, and manufacturing and supply chain.
In the workshop titled, "Collect, Label, Train, Simulate, Validate, and Drive: Accelerating the AI Development Data Pipeline for Autonomous, Software-Defined Vehicles," Pure Storage and Ghost Autonomy will explore how the pace of evolution of AI is challenging automotive software development teams to re-think their infrastructure and processes to move faster. Attendees will learn how AI is built, including the various stages of the development pipeline; how to optimize the infrastructure and processes behind AI development; and how to train AI models for a competitive advantage.
When: Wednesday, November 8, at 1:05pm EST
Where: Huntington Place, Detroit, USA
Who: John Hayes is CEO and founder of autonomous vehicle software innovator Ghost Autonomy. Prior to Ghost, John founded Pure Storage, taking the company public (PSTG, $11 billion market cap) in 2015. As Pure's chief architect, he harnessed the consumer industry's transition to flash storage (including the iPhone and MacBook Air) to reimagine the enterprise data center, inventing blazing fast flash storage solutions now run by the world's largest cloud and ecommerce providers, financial and healthcare institutions, science and research organizations, and governments. Like Pure, Ghost uses software to achieve near-perfect reliability and re-defines simplicity and efficiency with commodity consumer hardware.
Michael Cornwell serves as the Field CTO of the Americas at Pure Storage. He is a founding engineer of the company and has served in key management roles in the company's growth. Previously at Microsoft as the general manager of storage technologies for Azure Infrastructure, Michael led the innovation and adoption of new memory and storage technologies across the Azure platform and services. He also led pioneering storage product development at Sun Microsystems and Apple, where he was instrumental in adopting new technologies in Apple products. Michael holds a bachelor's degree in computer science from the University of California at Santa Cruz and has been awarded 68 U.S. patents.
To learn more about Ghost Autonomy, visit https://www.ghostautonomy.com and sign up for Ghost's mailing list to stay up to date.
About Pure Storage
Pure Storage (NYSE: PSTG) uncomplicates data storage, forever. Pure delivers a cloud experience that empowers every organization to get the most from their data while reducing the complexity and expense of managing the infrastructure behind it. Pure's commitment to providing true storage as-a-service gives customers the agility to meet changing data needs at speed and scale, whether they are deploying traditional workloads, modern applications, containers, or more. Pure believes it can make a significant impact in reducing data center emissions worldwide through its environmental sustainability efforts, including designing products and solutions that enable customers to reduce their carbon and energy footprint. And with the highest Net Promoter Score in the industry, Pure's ever-expanding list of customers are among the happiest in the world. For more information, visit www.purestorage.com.
About Ghost Autonomy
Ghost makes autonomous driving software for the next generation of consumer cars. It is a software partner to automakers, accelerating new applications of artificial intelligence to help realize the software-defined vehicle. Ghost is pioneering the use of multi-modal large language models (MLLMs) in autonomy. This new software architecture applies the powerful human-like reasoning of large models to the driving task, enabling autonomous vehicles to understand and navigate the long tail of complex driving scenarios, even those never seen before. Ghost was founded in 2017 by John Hayes, who previously co-founded Pure Storage, taking the company public in 2015. Ghost is based in Mountain View, CA with additional offices in Detroit, Dallas and Sydney.
Teamsters Yay CA DMV
The following is a statement from Peter Finn, Teamsters Western Region International Vice President and Secretary-Treasurer of Teamsters Local 856, regarding the California Dept. of Motor Vehicles' decision to suspend the autonomous vehicle company Cruise's license to operate in the City of San Francisco. The announcement comes hours after the Teamsters and their allies held a rally to demand better regulation for driverless cars outside of the company's headquarters.
"The DMV's decision to suspend Cruise's operating license is a step in the right direction, but it's too little, too late. The Teamsters will not be appeased by baby steps or half-measures.
"We are also disappointed to see that the DMV is providing Cruise with a pathway to apply for license re-instatement. The agency itself has alleged that Cruise misrepresented information related to the safety of its vehicles. This company doesn't deserve a second chance.
"Regulatory bodies should have enough foresight and operational savvy to know that the responsible thing to do is to make sure that automated driving systems are safe before they are introduced to the general public – not after they are introduced, and certainly not after driverless cars have caused traffic jams, injuries, and obstructions to first responders.
"This is exactly why Gov. Newsom made a grave error when he went against his own constituents and vetoed Assembly Bill 316 – driverless cars and trucks are too big of an issue to be regulated by the DMV. At best, the agency will be reactive, at worst, nonresponsive. Furthermore, if one of the biggest driverless car companies in the world can't safely deploy small passenger cars, it should go without saying that we need to pass legislation that requires human operators in all vehicles over 10,000 lbs.
"Regulators and lawmakers need to stop letting Big Tech use California as a playpen for its expensive toys. It's only a matter of time before this results in a fatality."
Teamsters Partner with Drivers
Teamsters Local 856, one of the largest Teamster locals in California, today announced a strategic partnership with Rideshare Drivers United (RDU), a 20,000-member driver-led organization focused on full labor rights for app-based workers.
Together, the two organizations will work to advance justice for workers who perform essential labor in California, transporting goods and passengers to keep the state's economy moving.
"Corporations have eroded labor standards in the transportation industry, chasing profits at the expense of working people," said Peter Finn, Teamsters Local 856 Secretary-Treasurer and Teamsters Western Region International Vice President. "They adopted a business model of misclassification to deny truck drivers and couriers the right to organize. They abused the initiative process to strip away labor rights for rideshare and delivery drivers. And now, they want to replace drivers with robots, putting robotaxis in our cities and driverless big rigs on our highways."
The partnership has three main objectives: 1) Responsible guardrails on autonomous vehicles to ensure public safety and protect driving jobs; 2) Full labor rights for all transportation workers, including employee status and the ability to join a union, have a collective bargaining agreement, and strike if needed; and 3) Fair regulation at the state and local level that improves the compensation and working conditions of rideshare workers and gives local communities a voice in transportation decisions.
The announcement comes the same week that autonomous vehicle companies are facing a reckoning in California. In Los Angeles, a motion to regulate robotaxis was introduced in the city council. The day before, Cruise got its license to operate in California suspended following a revelation that the company lied about an accident where a robotaxi dragged a woman for twenty feet. In addition to safety problems, autonomous vehicles threaten hundreds of thousands of driving jobs throughout California.
Cruise Suspension Teamsters' Comment
The following is a statement from Brent Taylor, Teamsters Southern Region Vice President and Secretary-Treasurer of Local 745, regarding Cruise's decision to suspend operations. Taylor joined Teamsters Joint Council 58 President Robert Mele in sending a letter to Texas lawmakers about the dangers of autonomous vehicles (AVs) this week.
"The decision by Cruise to pull their vehicles off of public roads reflects what we have always known to be true – driverless vehicles are unsafe and that they have no place on public roads in Texas.
"Cruise vehicles have been wreaking havoc in Austin by blocking traffic, ignoring traffic signals, interfering with emergency personnel and causing dangerous situations for pedestrians and motorists.
"AV companies cannot be trusted when it comes to public safety. In California, Cruise withheld video footage from regulators showing one of their vehicles dragging a pedestrian 20 feet. A Cruise spokesperson then attempted to blame first responders for the company's failure to disclose the complete video footage.
"This is a great day for drivers, cyclists, pedestrians, workers, and all users of the road in Texas – but our work on this issue is far from finished, because autonomous vehicles continue to use Texas roads with little to no oversight. We can't afford to have regulators who start imposing limits on these vehicles far after they have proven to be dangerous, which is exactly what led to disaster in California.
"Lawmakers in Austin should recognize that their voters do not want to be on the road with driverless cars or trucks. We call on the legislature to seize the opportunity to pass a bill requiring human operators in all commercial vehicles."
Teamsters Local 745 represents workers in a wide variety of industries throughout the Dallas-Ft. Worth area and the surrounding communities. For more information, go to facebook.com/Local745.
Stradvision Demos
STRADVISION, an automotive industry pioneer in deep learning-based vision perception technology, demonstrates its innovations at the SV Roadshow 2023, held globally from October to November.
The roadshow, spanning across the USA, Europe, Japan, and China, highlights SVNet, including FrontVision, SurroundVision, and MultiVision – groundbreaking technologies designed to revolutionize the future of autonomous driving and Advanced Driver-Assistance Systems (ADAS).
During the SV Roadshow 2023, STRADVISION showcased FrontVision, SurroundVision, and MultiVision, various and practical vision perception intelligence for all automotive applications with high accuracy performance on light and versatile platforms. The company also shared its newly organized product lineup and roadmap, a preview of which will be showcased at the upcoming CES 2024 in Las Vegas.
"In the dynamic landscape of autonomous driving and ADAS, automotive OEM customers are actively striving to integrate cutting-edge automotive technologies," said Junhwan Kim, CEO of STRADVISION. "At STRADVISION, we are dedicated to fueling this innovation by providing robust vision perception technologies. We are committed to supporting our customers' eagerness to embrace driver-assist systems, offering them not just solutions, but the promise of a safer and more connected future on the roads."
At the core of STRADVISION's innovations lies SVNet, an ultra-light, high-efficiency solution seamlessly integrating deep learning-based object recognition. Compatible with over 18 System-on-Chip (SoC) platforms, SVNet offers more than 30 object recognition functions. STRADVISION's contributions to mass-producing vehicle models featuring autonomous driving capabilities at Level 2 or higher reflect its technical prowess and adaptability, positioning the company as an industry leader.
About STRADVISION
Founded in 2014, STRADVISION is an automotive industry pioneer in artificial intelligence-based vision perception technology for ADAS. The company is accelerating the advent of fully autonomous vehicles by making ADAS features available at a fraction of the market cost compared with competitors. STRADVISION's SVNet is being deployed on various vehicle models in partnership with OEMs; can power ADAS and autonomous vehicles worldwide; and is serviced by over 300 employees in Seoul, San Jose, Detroit, Tokyo, Shanghai, and Dusseldorf. STRADVISION has been honored with Frost & Sullivan's 2022 Global Technology Innovation Leadership Award, the Gold Award at the 2022 and 2021 AutoSens Awards for Best-in-Class Software for Perception Systems, and the 2020 Autonomous Vehicle Technology ACES Award in Autonomy (software category). In addition, STRADVISION and its software have achieved TISAX's AL3 standard for information security management, as well as being certified to the ISO 9001:2015 for Quality Management Systems and ISO 26262 for Automotive Functional Safety.
Hesai New Lidar
Hesai Technology (Nasdaq: HSAI) has just announced its high-performance lidar Pandar128, designed for L4 autonomous mobility applications, has received ISO/SAE 21434 cybersecurity product certification from the renowned international certification institution TÜV Rheinland, becoming world's first lidar to receive this distinction.
Pandar128 is the first lidar product to hold ASPICE CL2 certification, ISO 26262 ASIL B product certification, and ISO/SAE 21434 product certification simultaneously. It represents the best-in-class lidar product, providing all-around safety assurance for autonomous vehicles.
Vehicle systems are becoming increasingly intelligent, connected and interactive. The rapid progress made in software-defined vehicles, autonomous driving technology, and the widespread adoption of advanced driver-assistance systems (ADAS) have given vehicles a certain degree of intelligent control and autonomous decision-making capabilities. All of this necessitates a greater level of cybersecurity.
ISO/SAE 21434, an automotive cybersecurity management standard jointly formulated by ISO and SAE, is the first international standard in the auto industry that addresses road vehicle safety issues. The standard was officially released in August 2021 and covers the entire product life cycle from conceptualization, development, production, and operation, to disposal. It aims to help automakers and their suppliers comprehensively manage road vehicle's cybersecurity risks, ensuring compliance with the security management regulations of the global automotive network, thereby preventing or reducing cybersecurity risks caused by malicious attacks and minimizing impact on individuals, property, and privacy.
Since this new ISO/SAE 21434 standard has been set, Hesai has successfully completed the certification and implemented these cybersecurity management standards. The company prioritizes safety systems, embedding cybersecurity standards into the product development process. Hesai adopts core technologies including digital signing, encryption, and authentication, ensuring secure startup, secure upgrades, secure debugging, and secure communications for its lidar products, while effectively preventing intrusion, tampering, or spoofing.  Hesai offers end-to-end security of point cloud data transmission from the lidar to the vehicle. And Hesai continually upgrades its security vulnerability database to better defend against potential risks.
Hesai possesses industry-leading cybersecurity architecture. In addition to ISO/SAE 21434 vehicle cybersecurity management certification, it has also received ISO/IEC 27001:2013 information security management certification and TISAX AL3, the highest assessment level of the Trusted Information Security Assessment Exchange (TISAX) security standard. Together they highlight Hesai's industry-leading standards in cybersecurity, information security, and data protection.
As of today, Hesai has received design wins from 13 major OEMs including Li Auto, HiPhi, and SAIC Motor, with over 200,000 lidar units already delivered. Hesai's outstanding product quality and delivery capabilities have been fully validated through series production vehicle programs, fulfilling the company's commitment to its customers.
Hesai is driven to constantly improve its cybersecurity and technical support capabilities. As a global leader in the lidar industry, Hesai works with industry peers to continuously advance the intelligent vehicle ecosystem, and to actively contribute to the development of international standards for the automotive industry.