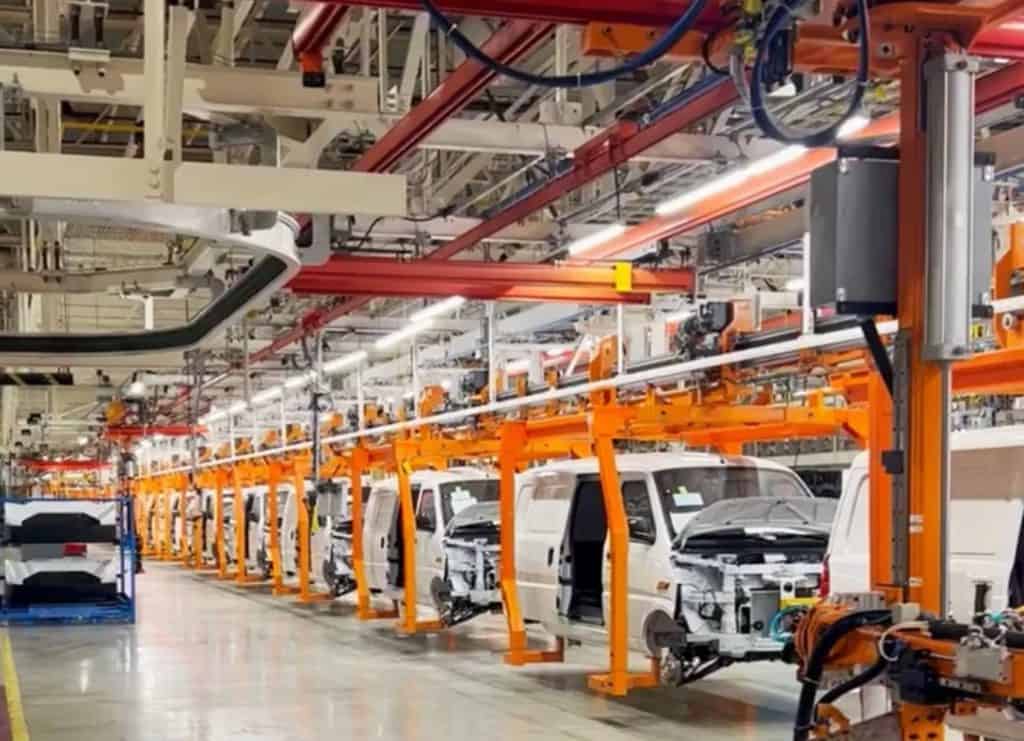 Mullen Automotive, Inc. (NASDAQ: MULN) ("Mullen" or the "Company"), an emerging electric vehicle ("EV") manufacturer, announces today the appointment of Marianne McInerney as Chief Strategy Officer. In this key role, McInerney will focus on growth opportunities and drive strategic initiatives for Mullen's commercial, consumer vehicles and governmental affairs.
McInerney has been immersed in the automotive and transportation industry for almost two decades during which she has advised multiple OEMs, governmental entities and tier one suppliers. Prior to Mullen, McInerney held key roles at next-generation vehicle OEMs, the U.S. Department of Transportation, and the American International Automobile Dealers Association.
McInerney served as Assistant Secretary and Director of Public Affairs for the U.S. Department of Transportation under Secretary Elaine L. Chao. In her capacity, she was responsible for managing day-to-day communications strategies for the Department and managed oversight of nine modal communications divisions including NHTSA, FMSCA and the FAA.  McInerney also served as the communications lead on all agency policy, rulemakings and program initiatives including internal management and external communication strategy of high-profile initiatives including Autonomous Vehicles 2.0 and 3.0, CAFE, the Drone Pilot Program, along with the INFRA (Infrastructure) and BUILD grant programs. On behalf of Secretary Chao, Ms. McInerney served as the daily liaison with the White House and White House Cabinet Affairs. She also served as the executive lead for stakeholder relations with elected officials, automotive OEMs, airline and airline service personnel, trucking and logistics companies and maritime audiences.
In her role with Mullen, Marianne will focus on sales, marketing and growth opportunities with Mullen's commercial and passenger vehicle programs, and overall strategic business opportunities for the company. She will also oversee all state and federal governmental affairs for the company. Mullen has recently announced a number of key milestones achieved by the company, including:
Delivery on first Class 3 EV Cab Chassis Trucks to Randy Marion Automotive Group on Sept. 28, 2023.
EPA Certification on Class 3 EV Cab Chassis Trucks effective on Sept. 22, 2023. EPA certification is a critical milestone to selling vehicles in the U.S.
Received IRS approval for federal EV tax credit on commercial vehicles effective Sept. 14, 2023.
Mullen acquired battery pack production assets from Romeo Power on Sept 11, 2023. The deal includes equipment, inventory, and intellectual property for high-volume EV battery pack and module production.
"Mullen is a strategically driven organization and its product line of advanced EVs for both commercial and consumer audiences are unrivaled," said McInerney, Chief Strategy Officer of Mullen Automotive. "When I combine Mullen's product innovation and strategy with their U.S. assembly and manufacturing facilities and well-curated team, Mullen has a competitive EV story and I am excited to put my experience and relationships with fleets and dealers to drive value across the organization."
"Marianne is a key addition to our team and her leadership and experience will set a growth strategy to expand and drive strong top and bottom-line impacts for Mullen at the commercial, consumer and governmental levels. She brings a vast level of domestic and international OEM experience and will deliver innovative strategies to strengthen our market share globally," said David Michery, CEO and chairman of Mullen Automotive.
About Mullen
Mullen Automotive (NASDAQ: MULN) is a Southern California-based automotive company building the next generation of electric vehicles ("EVs") that will be manufactured in its two United States-based assembly plants. Mullen's EV development portfolio includes the Mullen FIVE EV Crossover, Mullen-GO Commercial Urban Delivery EV, Mullen Commercial Class 1-3 EVs, and Bollinger Motors, which features both the B1 and B2 electric SUV trucks and Class 4-6 commercial offerings. On Sept. 7, 2022, Bollinger Motors became a majority-owned EV truck company of Mullen Automotive, and on Dec. 1, 2022, Mullen closed on the acquisition of all of Electric Last Mile Solutions' ("ELMS") assets, including all IP and a 650,000-square-foot plant in Mishawaka, Indiana.