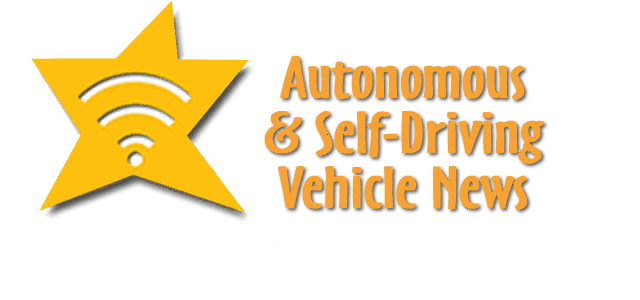 In autonomous and self-driving vehicle news are the Teamsters, Cruise, Rockwell Automation, Luminar and Wayve.
Teamsters Comment on Cruise in SF
The following is a statement from Peter Finn, Teamsters Western Region International Vice President and Secretary-Treasurer of Teamsters Local 856, in response to news that a pedestrian was found underneath a Cruise autonomous vehicle (AV) with life-threatening injuries:
Teamsters Comment on Cruise in SF
The following is a statement from Peter Finn, Teamsters Western Region International Vice President and Secretary-Treasurer of Teamsters Local 856, in response to news that a pedestrian was found underneath a Cruise autonomous vehicle (AV) with life-threatening injuries:
"There's a lot that we still don't know about this incident, but what we do know is Cruise is denying responsibility. It's hard to tell if this is true or not, because nearly every time its self-driving cars are involved in an accident, Cruise denies responsibility.
"We also know that had a human operator been in that vehicle, they could've given the victim immediate attention. They could have told first responders what happened and how it happened as soon as they arrived on the scene. And a human operator certainly could have avoided running the victim over after she was struck by another vehicle, as has been alleged.
"Driverless cars and trucks are unsafe and unprepared for public roads. That is why most Californians don't want to share the road with driverless vehicles. That is how Gavin Newsom put lives at risk by vetoing AB 316.
"The Teamsters call on Cruise to release any and all footage of this incident to the public. We also call on the California Public Utilities Commission to immediately grant requests by San Francisco city officials to restrict the operation of robotaxis in our city.
"The Teamsters, public safety officers, and others have spoken up about the danger of AVs because this technology will eventually kill people if it continues to go unchecked. Public officials need to take our advice, do the right thing, and impose limits on self-driving cars and trucks."
Founded in 1949, Teamsters Local 856 represents over 17,000 hardworking members in the San Francisco Bay Area, North Bay, Sacramento, and Central Valley communities.
Rockwell Automation Acquires Clearpath Robotics
Rockwell Automation, Inc. (NYSE: ROK), the world's largest company dedicated to industrial automation and digital transformation, announced it completed its acquisition of Ontario, Canada-based Clearpath Robotics Inc., a leader in autonomous robotics, including autonomous mobile robots (AMRs) for industrial applications.
The acquisition includes Clearpath Robotics' namesake research division, a leader in developing autonomous technology for the innovation market, and the industrial division OTTO Motors, which provides AMRs, the next frontier in industrial automation and transformation. Both divisions report to Rockwell's Intelligent Devices operating segment.
"We are delighted to welcome the Clearpath Robotics and OTTO Motors teams to Rockwell," said Blake Moret, Chairman and CEO, Rockwell Automation. "This acquisition marks a turning point for our customers around the world. Rockwell is simplifying and transforming the difficult yet critical function of material handling throughout the manufacturing plant with an end-to-end production logistics solution. Production logistics is key to optimizing operations across an entire facility and bringing the Connected Enterprise to life."
OTTO Motors will be featured at Rockwell's Automation Fair, the world's premier industrial automation and digital transformation event, Nov. 6-9 in Boston, where customers will see first-hand the significant impact that AMRs will have on productivity and safety across operations.
According to Interact Analysis, the market for AMRs in manufacturing is expected to grow about 30% per year over the next five years, with an estimated market size of $6.2 billion by 2027. This acquisition is expected to contribute a percentage point to Rockwell's fiscal year 2024 revenue growth.
"Not only do AMRs connect islands of automation; they are often one of the final major elements that help manufacturers achieve autonomous production logistics, enabling significant value creation for the manufacturer and their customers," said Amar Mehta, EY Americas Strategy and Transactions Advanced Manufacturing Leader. "Rockwell is a leader in the key hardware, software, and services that are needed to integrate AMRs into a manufacturing plant. With this acquisition, Rockwell enhances its ability to take manufacturers on a full end-to-end digital transformation for their production environments."
Luminar Tech 1st Run at Rate
Luminar Technologies (Nasdaq: LAZR), a leading global automotive company,  announced a significant achievement towards enabling the world's safest and smartest vehicles. The company successfully passed its first major Run at Rate production test for Volvo Cars at its highly automated, high volume manufacturing facility in Monterrey, Mexico. The successful completion of Run at Rate is a key requirement for automakers in advance of start of production (SOP), and the precursor to the launch of the Volvo EX90 featuring Luminar as standard on every vehicle.
The Run at Rate served as a rigorous evaluation that assessed Luminar's ability to manufacture its LiDAR sensors on its highly automated line in Mexico to meet increasingly higher levels of production rates, as well as quality, reliability, and performance requirements. The successful completion of the test for Volvo Cars demonstrates Luminar's ability to achieve scale and underscores the company's commitment to the highest standards of automotive safety.
Wayve GAIA-1 Report
Wayve, the leading developer of AI-powered self-driving technology, has published a technical report today detailing their generative world model, GAIA-1 (Generative AI for Autonomy), previewed in June 2023. This research model was developed to enhance and accelerate the training of Wayve's end-to-end AI software for autonomous driving.
Generative world models hold significant promise to advance deep learning for robotics applications such as self-driving cars. World modelling can help AI models learn general representations of how the world works and how to predict what might happen next. Like how people use mental models to make sense of the world and guide their actions, embodied AI systems could benefit from world models like GAIA-1. These models could help autonomous vehicles better understand their surroundings, allowing them to efficiently anticipate and plan their driving actions.
GAIA-1 is the first generative world model designed specifically for self-driving systems. It was introduced earlier this year and builds on Wayve's research in future prediction, dreaming about driving, predicting in a bird's eye view and learning a world model. The 9-billion parameter model was trained on approximately 4,700 hours from Wayve's corpus of UK driving data. It leverages video, text and action inputs to generate realistic driving scenarios while offering fine-grained control over ego-vehicle behaviour and scene features. GAIA-1 provides Wayve with a versatile and powerful tool to advance the training and validation of safer and more intelligent autonomous systems.
The uniqueness of GAIA-1 lies in its ability to merge the predictive capabilities of world models with the scalability and realism of state-of-the-art generative AI techniques. By bridging these two worlds, GAIA-1 combines the advantages of both approaches, creating simulated driving videos that closely mirror real-world conditions not only in visual realism but in their accurate representation of the behavioural patterns of the ego-vehicle and other dynamic elements within the scene. GAIA-1 has shown impressive accuracy in its ability to comprehend important concepts for driving, like distinguishing between cars, trucks, buses, pedestrians, cyclists, road layouts and traffic behaviours—setting it apart from other video generation models.
Wayve is currently testing its self-driving technology daily on UK roads and is undertaking Europe's largest last-mile autonomous grocery delivery trial with the UK's second-largest online supermarket, Asda. The company recently unveiled another first-of-its-kind AI model, LINGO-1, that uses natural language to comment on driving scenes and explain its decision-making. Developments like LINGO-1 and GAIA-1 pave the way to significant advances in the field of autonomy, which can help self-driving cars better understand and predict their surroundings. This could represent a significant leap forward in making their safe deployment a reality.
Alex Kendall, Co-founder and CEO of Wayve, said: "I'm impressed by GAIA-1's ability to offer precise control over dynamic driving and scene features, including the way other agents in the scene react to the vehicle that's driving. This future prediction capability makes GAIA-1 truly representative of real-world driving. The diverse array of driving videos we can generate with this model makes it ideal for research, training and validation of autonomous driving systems."
"But the significance of GAIA-1 extends beyond its generative capabilities. GAIA-1's incorporation of world models represents a crucial step towards achieving autonomous systems that can understand, predict, and adapt to the complexities of the real world. This holds immense promise for improving the safety and robustness of autonomous vehicles and their ability to handle diverse and dynamic environments."
Yann LeCun, VP and Chief AI Scientist at Meta and Wayve Investor, said: "I've been advocating the idea of world models and planning for many years, and Wayve's GAIA-1 model is an impressive demonstration of how well this works in the context of autonomous driving."