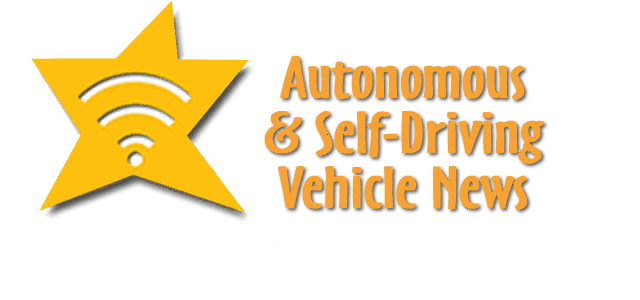 In autonomous and self-driving vehicle news are Mercedes-Benz, Cyngn, Cruise, TIER IV and Continental.

Mercedes-Benz Self-Driving Level 3 Ready in US
Mercedes-Benz will launch its production-ready version of DRIVE PILOT in the United States. The class-leading system for conditionally automated driving rolls out in late 2023 with a limited fleet of SAE Level 31 equipped EQS Sedans in California and Nevada called DRIVE PILOT: First Class. In early 2024, Mercedes-Benz plans for additional customer deliveries of DRIVE PILOT equipped MY2024 EQS Sedan and S-Class models with participating authorized Mercedes-Benz dealers in California and Nevada.
As the first automotive manufacturer in the world to introduce this system in a standard-production vehicle to U.S. customers, Mercedes-Benz once again sets the benchmark for pioneering advancements in automated driving. California and Nevada are the first two states to approve the system and issued certification for use on major freeways. While the regulatory framework varies by state, Mercedes-Benz intends to further expand availability of this revolutionary new technology to additional U.S. markets in the future.
"DRIVE PILOT is the world's first and only system for conditionally automated driving with internationally valid type approval. It is engineered with a sophisticated system architecture based on redundancy with many different sensor types. I strongly believe that redundancy is key for safe automated driving for level 3 and beyond. Safety is one of Mercedes-Benz core values. Responsible handling of this technology is our top priority and the key to acceptance among customers and in society."
Markus Schäfer, Member of the Board of Management of Mercedes‑Benz Group AG, Chief Technology Officer, responsible for Development and Procurement.
"DRIVE PILOT is a technological game changer and incredible leap forward in the pursuit of conditionally automated driving. This ground-breaking system reinforces our intention to lead in safety and technology, while giving precious time back to our customers during heavy traffic situations."
Dimitris Psillakis, President and CEO of Mercedes-Benz USA
DRIVE PILOT: SAE Level 3 system for conditionally automated driving
DRIVE PILOT is an innovative technology that enables the vehicle to take over the dynamic driving task up to speeds of 40 mph on suitable freeway sections and during high traffic density. Once activated, DRIVE PILOT controls the speed and distance, effortlessly guiding the vehicle within its lane. During a conditionally automated journey, certain applications can be enabled on the vehicle's integrated central display that are otherwise blocked while driving.
Safety remains central to this Mercedes-Benz innovation, which places high demands on operational reliability. DRIVE PILOT builds on the vehicle sensing technology of the Driver Assistance Package and includes additional sensors Mercedes-Benz considers indispensable for safe, conditionally automated driving. These include LiDAR, a camera in the rear window and microphones for detecting emergency vehicles, as well as a road wetness sensor in the wheel well. A vehicle equipped with DRIVE PILOT also has redundant steering and braking actuators and a redundant on-board electrical system to ensure maneuverability in the event one of these systems fails. These redundancies help to ensure a safe handover to the driver.
DRIVE PILOT will be installed on select EQS and S-Class models, and activated via the U.S. Mercedes me connect store starting at $2,500 (additional offer options will be announced at a later date). Given the advanced nature of the technology, this activation protocol ensures that customers are informed of the system's capabilities at the time of Level 3 activation.  Due to the continued advancement of software integration, a subscription-based offering also provides customers with the flexibility to choose options that are best suited for their individual needs. For example, if a customer moves to another state or area without access to Level 3 enabled freeways, they have the option not to renew the subscription.
High-precision positioning system for operating DRIVE PILOT
The exact location of a Mercedes-Benz vehicle equipped with DRIVE PILOT is determined using a high-precision positioning system that is much more powerful than conventional GPS systems. It is so accurate that it can determine the position of the vehicle within a range of inches. In addition to the anonymized data collected by LiDAR, camera, radar and ultrasonic sensors, a digital HD map provides a three-dimensional image of the road and the surroundings. This map includes information on road geometry, route characteristics, traffic signs and special traffic events (e.g. accidents or road work or construction zones). The map information is stored in backend data centers and updated constantly. Each vehicle also stores a copy of this map information on-board, constantly compares it with the backend data and updates the local dataset as required.
Considerations for the Future
Mercedes-Benz integrates social and ethical aspects in the development of automated driving and feels it is important to inform all drivers when the automated driving function is enabled via visual representation. As a result, Mercedes-Benz has developed special turquoise colored Automated Driving Marker Lights (based on SAE J3134 Recommended Practice) that would identify when DRIVE PILOT is engaged.  At present, there is no national regulatory framework in the U.S. to implement this technology. The national road traffic and regulatory framework requires further adaptation to a common standard. Discussions with various state and federal agencies are ongoing, and Mercedes-Benz will further adapt the system architecture of DRIVE PILOT in accordance with defined standards as they evolve.
Legally compliant on the road
Mercedes-Benz requires that new technology featured on public roadways complies with all regulatory requirements. An interdisciplinary team consisting of technical, legal, ethical, certification and safety experts worked together in the development process, translating traffic regulations into software. Mercedes-Benz complies with the provisions in accordance with the NHTSA Standing General Order governing ADS equipped vehicles.
The Future of Self-Driving from S&P
A world of self-driving vehicles and mobility-on-demand is likely to exist eventually, but for the next decade, widespread implementation of autonomous technology will not be realized, according to a new forecast from S&P Global Mobility. The report reflects findings from robust model-level forecasting that autonomous vehicle expectations have not been fulfilled and still face more headwinds – affording significant opportunity and scale to automated driving implementations in the interim.
For the next decade, autonomous tech will be limited to two specific areas: geofenced robotaxis operated by fleets in specific areas, and hands-off systems with various safeguards in personal vehicles that will still require some form of driver engagement.
The latest forecast from S&P Global Mobility notes that Level 5 Autonomy – "A vehicle that can go anywhere and do everything a human driver can," will not be publicly available before 2035, "and probably for some time after that," stated Jeremy Carlson, associate director for the autonomy practice at S&P Global Mobility. "But the outlook for more targeted implementations of the same fundamental technologies, especially in Level 2+ and Level 3 but also for some forms of Level 4, is more positive and will certainly happen on a much shorter timeline."
This latest outlook from S&P Global Mobility reflects the headwinds and slower pace of development that both the automotive and tech industries have demonstrated over the past several years. It paints a stark contrast to the optimism of just five years ago when the world was swept up in the promise and excitement of a future of self-driving vehicles in Levels 4 and 5. Now, S&P Global Mobility presents a more realistic outlook amid this moderated pace of progress while also publishing new data on the intersection of autonomy and mobility-as-a-service (MaaS).
Automated – rather than autonomous – driving continues to be the focus of industry development. Today's broad deployments of Level 2+ and Level 3 systems by many automakers in multiple regions will reach at least 31% of new vehicle sales globally by 2035, according to the forecast. L2+ and L3 allow the driver to be hands-off while supervising, or to disengage entirely in specific driving scenarios, such as in Super Cruise by General Motors and Drive Pilot by Mercedes-Benz, respectively.
"There is immense opportunity for automated driving systems in L2+ and L3, and they are benefiting from the standardization of basic safety features which provide a foundation of in-vehicle architecture, sensing, and compute," Carlson says. "Their functionality also complements driving today rather than fully replacing the driver, making consumer adoption less of a challenge. The next several years of wider deployment across brands and vehicle platforms will be a boon for automakers selling these optional features as well as suppliers who continue to build scale and a strong foundation for the future."
L4 Technology Slow to Develop in Personal Vehicles – MaaS Robotaxis to Lead the Way
The S&P Global Mobility forecast predicts fewer than 6% of light vehicles sold in 2035 will have any Level 4 functionality, as described by the SAE J3016 classification. Early L4 implementations in personally-owned vehicles offer advanced parking functions, often with the support of infrastructure. But many technology providers remain focused on the long-term potential of scaling autonomous vehicles in fleets supporting MaaS business models.
There are positive examples of autonomous vehicles performing as well as humans in today's pilot programs in places like San Francisco and Phoenix in the US, and Beijing, Shanghai and Guangzhou in Mainland China. But these same vehicles can still be confounded by complex traffic scenarios the next minute or the next day, giving regulators and consumers alike reason to be cautious.
Mobility-as-a-Service (MaaS) and robotaxis are nonetheless expected to lead the transition to an autonomous vehicle future, even with the relatively cautious growth ahead. There are growing numbers of small-scale deployments in certain cities around the world. But S&P Global Mobility forecasters do not expect that to become widespread and broadly accessible within the next decade.
MaaS-equipped vehicles and robotaxi applications are expected to represent less than 800,000 vehicles sold globally in 2035. Robotaxis will be carefully geofenced for the foreseeable future – offering revenue service only within specific areas where they have already been extensively tested, Carlson predicts. But their high rate of utilization can be nonetheless effective at bringing new mobility options to some consumers and new revenue streams to automakers and mobility providers.
Owen Chen, senior principal analyst from S&P Global Mobility, explains that robotaxi development and commercialization is a complex and multi-stage process which can be summarized in three stages. First, technical feasibility demonstrations confirm that robotaxis can operate safely and reliably in the targeted conditions. Second, the long process of technology optimization, integration, and refining vehicle design eventually brings scale to manufacturing and deployment. Third is the efficient expansion to many new locations and operating conditions, with profit on top of revenue from meaningful adoption by consumers. Chen adds that, "In 2023, many are working through stage 1 while several are seeking scale in stage 2, led by Mainland China and the US. But the opportunity to restructure personal and shared mobility exists."
In August, the California Public Utility Commission approved an expansion of operations in San Francisco for Waymo and Cruise. Mainland Chinese regulators are also enabling providers like Baidu Apollo, Pony AI, WeRide and more to test or operate paid services in parts of many major Chinese cities. Europe is also actively developing regulations to help bring some uniformity to such vehicles and services across the region.
While the US captured an early lead in both development and deployment of L4 MaaS, Mainland China is expected to contribute the greatest volumes long-term, followed by the US and Europe in that order, according to S&P Global Mobility.
Challenges nonetheless remain for successful and widespread deployment of L4 MaaS. In addition to a fragmented regulatory landscape and relatively low public trust that may hamper consumer acceptance and adoption, the cost of technology and the time needed for robust development and validation of hardware and software have quashed the optimism that defined much of the last decade.
Reduced complexity in L2+ and L3 features face less risk or uncertainty for each of these factors, hence the more positive outlook for those technologies in the short term. This optimism is further boosted as some regulators are also mandating certain basic safety assistance features that will generate even wider exposure for selective automation.
Automakers, suppliers, technology companies and mobility providers alike, however, remain committed to a future of safe and equitable autonomous mobility, even if it takes more time to get there.
"There's plenty of opportunity and growth ahead," says Carlson. "Significant volumes measured in the hundreds of thousands per year are quite likely to come before 2030—but a future of shared mobility everywhere all the time will remain an aspiration for the industry."
Cyngn Deployment
Cyngn Inc. (the "Company" or "Cyngn") (Nasdaq: CYN), a developer of AI-powered autonomous driving solutions for industrial applications, announced the beginning of its deployment with a Fortune 100 Heavy Equipment Manufacturer to use DriveMod Stockchasers in one of its North American facilities.
This agreement, originally announced in July, is part of the manufacturer's goal to increase automation and technology adoption in their operations. The deployment will utilize Cyngn's DriveMod technology, which allows users to fully automate repetitive driving tasks, helping the customer combat labor shortages while increasing efficiency and safety at the facility.
Teamsters Urge NHTSA to Deny GM Cruise Without Drivers
The Teamsters have filed comments with the National Highway Traffic Safety Administration (NHTSA) that call on the agency to deny a request by General Motors in conjunction with its autonomous vehicle subsidiary Cruise. The company is seeking an exemption from Federal Motor Vehicle Safety Standards (FMVSS) for the Cruise Origin, a fully self-driving vehicle that has no pedals, steering wheel, or other manual controls.
"It is dangerous for other motorists, for pedestrians, and for middle-class jobs for Cruise to make a request like this from NHTSA," said Teamsters General President Sean M. O'Brien. "We already have too many examples of the chaos these vehicles cause in our communities. To allow this company to expand its fleet to put even more 'advanced' driverless cars on the road would be catastrophic for everyone."
Cruise's safety problems have been well documented. In San Francisco, the cars have collided with fire trucks and been implicated in the death of a pedestrian on their way to a hospital. The self-driving cars have also impeded union members on the job by getting stuck in concrete and blocking waste trucks. In Austin, residents report dangerous encounters with self-driving vehicles.
Beyond safety concerns, the company has made no secret of its plan to eliminate jobs in the supply chain. Cruise wants to use the Origin for package delivery, and the company's CEO has said human drivers should soon be banned from cities. In spite of these claims, the company has yet to put forward any plan that demonstrates it's ready to be a serious player in the logistics industry.
In comments to NHTSA, the Teamsters point out the startling lack of information from GM/Cruise on its proposed package delivery service, how it would operate, and how safety concerns would be addressed.
"Given fundamental questions raised concerning the safety record of the petitioner, and ongoing failures to detail components of the Origin's operations, at this time we do not believe that GM/Cruise can operate a FMVSS-exempted vehicle at the level of safety standards required by federal law and regulation," the Teamsters wrote.
In considering this application, NHTSA is hamstrung by the lack of a federal safety framework for autonomous vehicles, including regulation that speaks specifically to the technology. In the Teamsters' Autonomous Vehicle Federal Policy Principles, the union calls on NHTSA to create new standards to cover performance and compliance requirements for the technology behind self-driving cars and trucks.
TIER IV L4 Remte Monitoring
TIER IV, a pioneer in open-source autonomous driving (AD) technology, announces the launch of its "L4 Remote Monitoring" tailored for Level 4 AD services. This solution provides automotive cameras and microphones needed for remote monitoring, a cloud-based video streaming server, and a user-friendly monitoring application. By harnessing images and audio collected from these cameras and microphones, a vehicle's driving environment can be recreated in real-time. This solution will allow operators to remotely monitor autonomous vehicles and conduct appropriate actions as needed, enabling the enhanced safety and convenience of AD services.
TIER IV's remote AD technology has been used in numerous Proof of Concept (PoC) tests across Japan, including Narita Airport and Nishi-Shinjuku in Central Tokyo. The remote monitoring system that supports these successful demonstrations is now being offered as a standalone remote monitoring solution.
Japan's Road Traffic Act underwent a significant amendment on April 1, 2023, authorizing Specific Autonomous Driving Systems (Level 4 in limited regions). This requires the presence of a specific operation supervisor either inside the vehicle or in a remote monitoring room during Level 4 AD operations. TIER IV's "L4 Remote Monitoring," designed to remotely monitor vehicle and passenger conditions while providing assistance to passengers, now makes unmanned AD a reality. As AD technology continues to evolve and spread, TIER IV's remote monitoring solution will contribute to the realization of safer AD services.
For more details on the specifications and application examples of TIER IV's automotive camera solutions, please visit the dedicated product website: TIER IV Automotive Cameras.
About TIER IV
TIER IV, the creator of Autoware, the world's first and widely acclaimed open-source autonomous driving (AD) software, is at the forefront of the research and development of AD technology. The company provides cutting-edge technology solutions, including software and hardware across multiple platforms, that enable the safe and efficient development of autonomous driving. TIER IV is committed to the societal implementation of AD technology, driven by their vision of "the art of open source – reimagine intelligent vehicles".
As a founding member of the Autoware Foundation (AWF), TIER IV leverages Autoware's capabilities and collaborates with partners worldwide. Through the ecosystem powered by Autoware, the company aims to expand the potential of AD technology, involving individuals, organizations, and all stakeholders, as they strive for the realization of a better society.
Autoware is a registered trademark of the Autoware Foundation.
Continental Celebrates ADAS from Texas
Continental celebrated the first anniversary of its manufacturing plant in New Braunfels, Texas. The 215,000-square-foot facility has 17 production lines running and has created more than 400 jobs since it opened.
"We are proud to celebrate our first year here in New Braunfels," said Juergen Martin, New Braunfels Plant Manager, Continental North America. "This plant is a testament to our commitment to innovation and our dedication to improving mobility for all."
The manufacturing plant produces products for Advanced Driver Assistance Systems (ADAS), which serve as the foundation for assisted and automated driving. ADAS technology, such as emergency brake assist, lane-keep assist and blind-spot detection, are instrumental in vehicle safety.
To mark the occasion, employees and their families joined together for a milestone ceremony. The celebration included plant tours, fun family activities and a celebratory dinner.
"We are grateful for the hard work and dedication of our employees. The technologies we produce are lifesaving," said Martin. "We had a great first year and are excited to see what innovations are on the horizon."
In addition to ADAS technology production, the plant quickly became part of the New Braunfels community. The team has hosted numerous student groups for tours and "Ask the Expert" sessions to pique the curiosity of the next generation of STEM innovators. Continental is also actively involved in neighboring school districts to support manufacturing and technical education programs. Additionally, employees regularly volunteer at a local food bank and philanthropic organizations.
"The Texas hospitality is alive and well and we want to ensure we're doing our part," said Martin. "Our ADAS technologies are used worldwide, but it's important that we make a positive contribution to our local community as well. Whether it's our interns volunteering outside the plant, hosting the manufacturing association for a tour, or getting our subject matter experts into STEM fairs, we are committed to being good stewards in our community."
Texas becoming a haven for ADAS innovations
In 2017, the Texas legislature passed a bill that allows for testing and operation of autonomous vehicles on public roads. As a result, several companies are testing autonomous vehicles in the Longhorn state. Continental announced a partnership earlier this year with one of these companies, Aurora Innovation.
Aurora Innovation is a self-driving technology company that aims to bring autonomous trucking to U.S. roadways. Continental and Aurora have agreed upon a hardware-as-a-service business relationship, based on mileage driven, to deliver safe, reliable, uptime-optimized and commercially scalable autonomous driving systems to customers through the Aurora Horizon platform. Aurora Horizon was developed to offer a safer, more reliable, predictable, and cost-efficient driver service to supplement human driver supply. Using this service, carriers and fleet operators will be able to better utilize the potential of their vehicle fleets, scale business on demand and help address today's driver shortage.
Continental and Aurora plan to provide this scalable solution to Aurora's vehicle manufacturing partners. Continental will deliver the entire hardware set, as well as a complete fallback system, which covers the full chain of effects. In the unlikely event of a failure in the primary autonomy system, the fallback system is designed to ensure a driverless truck can continue the driving task until it reaches a safe position. Continental's parts are expected to be produced and assembled in its newly built manufacturing facility in New Braunfels, Texas, as well as others across the company's global footprint.
ADAS technologies saving lives
ADAS systems have been around for decades, but they have become increasingly sophisticated in recent years. These are systems that use sensors, software, and actuators to help drivers operate their vehicles safely. In recent years, there has been rapid development of ADAS systems.
"We've seen an exponential growth in ADAS technologies in recent years," said Martin. "What started with anti-lock braking has evolved into robust safety features such as automatic emergency braking and pedestrian detection."
ADAS technologies support Continental's Vision Zero, a world with zero fatalities, zero injuries, and zero crashes. According to the National Highway Traffic Safety Administration (NHTSA), ADAS systems could prevent up to 2.3 million crashes and save 12,000 lives each year. Continental is committed to continued growth and success with ADAS technologies, and the New Braunfels plant is a major step forward in this journey.
Looking for your next career move in Texas?
Experience the opportunities of a large, globally recognized company with an entrepreneurial spirit where employees are empowered to innovate. Work on pioneering initiatives that will transform the way we move and ignite sustainable change. At Continental, we employ top talent across the world, working together as a global team. Click here to learn more about life at Continental.
If you're ready to start your career journey, visit our career portal to search for your next opportunity.
Continental develops pioneering technologies and services for sustainable and connected mobility of people and their goods. Founded in 1871, the technology company offers safe, efficient, intelligent and affordable solutions for vehicles, machines, traffic and transportation. In 2022, Continental generated sales of €39.4 billion and currently employs around 200,000 people in 57 countries and markets.