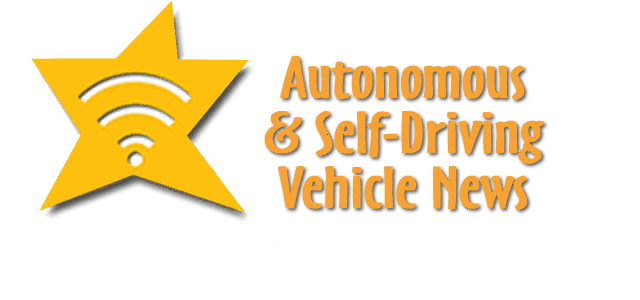 In autonomous and self-driving vehicle news are GM, Honda, Cruise, Waymo,Teamsters, UL, KOITO, DENSO,oToBrite, Sensata & KINEXON.
GM, Honda & Cruise to Cruise in Japan in 2026
From the beginning, Cruise's mission has been to improve road safety, reduce emissions, and reduce congestion. As we work toward our goal of delivering our driverless tech to more people in more places, Cruise, alongside GM and Honda, has entered into a memorandum of understanding to establish a new joint venture (JV) to provide driverless ridehail service in Japan starting in early 2026.
"There is an important and growing societal need for safe and accessible transportation in Japan that autonomous vehicles can provide a solution for," said Cruise CEO Kyle Vogt. "In addition to societal impact, the business opportunity is also exciting, as Japan represents one of the largest potential autonomous vehicle ridehail markets in the world, with many dense, highly populated cities that have high transportation needs."
Co-developed with GM and Honda, the Cruise Origin will offer customers in Japan an entirely new kind of mobility experience. The purpose-built autonomous vehicle can carry up to six passengers with comfortable camp-fire seating. Approximately 500 Origins will be manufactured by GM for the launch of this new JV at Factory ZERO Detroit-Hamtramck Assembly plant in Michigan.
"GM has always been invested in defining the future of transportation and that's more true today than ever," said GM Chair and CEO Mary Barra. "The benefits of AVs — from safety to accessibility — are too profound to ignore and through this important partnership with Cruise and Honda, we're bringing forward innovation that leverages our expertise in cutting-edge software and hardware to help more people around the world get where they need to go."
In offering this driverless ridehail service, the new venture will coordinate and collaborate with various stakeholders, including the national and local governments, and transportation service providers in Japan. The service aims to help address a driver shortage in Japan, and offer a safer, more accessible form of transportation.
"Honda is striving to create the 'joy and freedom of mobility.' Through our driverless ride service with Cruise and GM, we will enable customers in Japan to experience a new value of mobility, improve the quality of their mobility experiences and offer the joy of mobility," said Global CEO of Honda Toshihiro Mibe. "This will be a major step toward the realization of an advanced mobility society. Providing this service in central Tokyo where the traffic environment is complex will be a great challenge, however, by working jointly with Cruise and GM, Honda will exert further efforts to make it a reality."
Pending government approvals, initial testing will begin next year and commercialization will begin in central Tokyo in early 2026. The three companies plan to subsequently expand and scale the service to areas outside of central Tokyo.
Waymo Intros Waymax Simulator
Waymo announced Waymax – a lightweight simulator developed specifically for autonomous driving research.
It's next chapter in collaboration with the community is Waymax, which can unlock new research horizons in the simulation and planning agent domains.
Simulation is a critical tool for testing and evaluating autonomous driving system performance, which is why we invest heavily in realistic simulation environments (such as  Simulation City) to evaluate the performance of the Waymo Driver.
To be an effective evaluation tool, a simulator requires huge volumes of carefully curated data that are representative of the real world. Not only does it need to look real, but it's critical that other road agents — such as human drivers, pedestrians, and cyclists — behave realistically in a simulated environment, matching the experiences our vehicles would encounter in the real world. This is why sim agents and their connections to planning research have become increasingly important.
Waymo's own simulation tools benefit from tens of millions of real-world autonomous miles collected by the Waymo Driver. We're thrilled to be able to share our unique capabilities with the academic community through the first-of-its-kind, lightweight simulator.
In developing the Waymax simulator, Waymo was focused on building a more powerful and more easily accessible tool for researchers than what exists today. Compared to other simulators, Waymax offers a range of unique features and capabilities previously unavailable. Waymax is:
Lightweight. It enables researchers to conduct experiments efficiently and iterate quickly.
Informed by troves of real-world data. To model realistic driving behaviors, Waymax can leverage the 570+ hours of real world driving examples from multiple cities that are present in the Waymo Open Motion Dataset.
Hardware-accelerated. Waymax is written entirely in JAX, making use of in-graph compilation to deliver blazing-fast simulations.
Multi-agent, so researchers can analyze and model the complex behaviors among multiple road users and unlock new insights into multi-agent systems.
Researchers can access Waymax software on GitHub and use it straight out of the box. It already incorporates the minimal representation of objects and bounding boxes adopted by the Waymo Open Motion Dataset, which eliminates the need for users to run their own perception system from raw sensor data, and comes bundled with metrics and pre-built sim agents, streamlining the research process.
Cyngn Inc. (the "Company" or "Cyngn") (Nasdaq: CYN), a developer of AI-powered autonomous driving solutions for industrial applications, today announced the issuance of a new patent, US-11767034-B2, for the Company's autonomous vehicle and driving solutions. This new patent protects the system and method of computation acceleration for autonomous driving systems.
Since August, the Company has announced six additional patents as a result of its proprietary technology. Common themes of the patents include flexible vehicle sensor systems, multi-channel sensing and obstacle detection, computation acceleration, and adaptive systems that leverage real-world and simulated data.
The acquisition of these additional patents brings the Company's total US patents to 16, further solidifying its position as a leader in the autonomous industrial sector.///
Teamsters Commend NHTSA
The Teamsters commend the National Highway Traffic Safety Administration (NHTSA) for launching a safety investigation into General Motors' (GM) autonomous vehicle subsidiary Cruise.
The agency's investigation focuses on two recent incidents involving Cruise's autonomous vehicles (AVs) that left pedestrians injured and requiring hospital care.
"The Teamsters applaud NHTSA for investigating Cruise, a company that is putting public safety at risk," said Teamsters General President Sean M. O'Brien. "GM's attempt to push these vehicles onto public roads is a threat to the safety of pedestrians and motorists everywhere."
Cruise operates a fleet of nearly 600 driverless cars, and its safety problems are well documented. In San Francisco, Cruise robotaxis collided with fire trucks and were implicated in the death of a pedestrian after blocking an ambulance that was transporting a patient to the hospital. The self-driving cars impede union members on the job by getting stuck in concrete and blocking waste trucks. In Austin, residents report dangerous encounters with self-driving vehicles.
In spite of its abysmal safety record, Cruise took out a full-page ad in the New York Times claiming that "humans are terrible drivers." Cruise CEO Kyle Vogt also advocated for banning human drivers in cities. The company is also asking NHTSA to exempt its Origin model—which cannot be operated by a human driver—from federal motor vehicle safety standards.
The Teamsters are urging regulators take action to address the safety and workforce impacts of AVs in California and around the country. In addition to advocacy at the state and local level, the union released a policy framework in September, Autonomous Vehicle Federal Policy Principles, which lays out steps that the federal government must take to protect motorists and workers from the growing threat of AVs.
UL Wins Award
UL Solutions, a global leader in applied safety science,  announced it is the winner of the Autonomous Vehicle Training Platform of the Year award for its contributions to helping advance autonomous vehicle safety in the fourth annual AutoTech Breakthrough Awards. This awards program is conducted by AutoTech Breakthrough, a leading market intelligence organization that recognizes the top companies, technologies and products in today's global automotive and transportation technology markets.
AutoTech Breakthrough cited UL Solutions' work in helping the automotive industry to understand, interpret and implement the relevant requirements and standards to produce and launch safer autonomous vehicle technologies, including:
ANSI/UL 4600, the Standard for Evaluation of Autonomous Products, addresses safety principles and processes for evaluating fully autonomous products that require no human driver supervision.
ISO 26262, road vehicles — Functional safety, applies to safety-related electrical or electronic (E/E) systems in vehicles and emphasizes functional safety management in the event of a system failure.
ISO 21448, road vehicles — Safety of the intended functionality, which addresses unintended behavior of systems in the absence of ISO 26262 faults and applies to advanced driver assistance and emergency intervention systems.
ISO/SAE 21434, road vehicles — Cybersecurity engineering, which specifies the requirements for cybersecurity risk management for vehicles, including components and interfaces.
KOITO & DENSO Improve Object Recog
KOITO MANUFACTURING CO., LTD., and DENSO CORPORATION announced  they have begun collaborating to develop a system to improve the object recognition rate of vehicle image sensors by coordinating lamps and image sensors, with the aim of improving driving safety at night.
Each company is working to improve vehicle safety and realize a society with zero traffic accident fatalities, which is one of the largest challenges currently facing the automotive industry. In this work, improving driving safety at night is an important development theme.
KOITO has been contributing to safety by improving nighttime visibility with high-function, high-performance lighting technologies, such as the development of ADBs (Adaptive Driving Beams), which control the driving-beam to maintain better visibility without dazzling oncoming vehicles. DENSO also has deep expertise in developing sensors that recognize a vehicle's surroundings, which play the role of eyes in Advanced Driver-Assistance Systems, and is working to improve the object recognition rate of image sensors in various traffic situations, including at night.
In the collaboration, the companies will combine KOITO's strength in driving-beam photometry control technology and DENSO's strength in object recognition technology from image sensors to study the development of a system that can contribute to improving the safety of vehicles at night. In order to reduce the number of nighttime pedestrian fatalities*, which are approximately twice as many as during the daytime, the two companies will explore and establish specific development themes, such as the feasibility of lighting that enables image sensors to recognize pedestrians more quickly.
Through this collaboration, the two companies aim to further improve the safety of vehicles./
oToBrite Intros More ADAS
oToBrite, a renowned supplier of Vision-AI Advanced Driver Assistance Systems (ADAS) and Autonomous Driving (AD) solutions, has introduced its latest products to complete its ADAS product portfolio for heavy commercial vehicles including Blind Spot Information System (BSIS, UN R151), Moving Off Information System(MOIS, UN R159) and Driver Monitoring System (DMS). Given that heavy commercial vehicles are more likely to be involved in fatal collisions for vulnerable road users (VRU), the latest European Union General Safety Regulations (GSR) have imposed strict standards on heavy commercial vehicles, including BSIS, MOIS, DMS, and other regulations. Japan has also adopted the same regulation for heavy commercial vehicles staring from BSIS UN R151. Businesses that comply with these regulations can benefit from tax incentives and installation subsidies. The whole idea is to make road safety toward vision zero, and oToBrite endeavors to make it come true.
With strong deep learning core technology, oToBrite launched the world's first automatic parking system with only surround-view cameras using vision-AI technology and TDA2 processor in 2017 and shipped over 200K systems in China. In Japan, oToBrite has licensed vision-AI deep learning model for over 300K ADAS product. Recently, vision-AI-based BSIS product developed by oToBrite has successfully helped customers be the first one to get UN R151 certified. For more information, please visit http://www.otobrite.com/en/block/index/86
oToBrite BSIS can provide drivers the information signal of VRU, including pedestrians and two-wheelers within the blind spot area before making turn to reduce accidents. Besides, the product can expand MOIS by adding one additional camera to comply with UN R159 at the same time. With vision-AI technology, the product can handle complex urban traffic environments such as occluded VRU, a group of VRU, VRU near traffic signal pole, etc.
Sensata Releases PreView
Sensata Technologies, announced the release of its highly anticipated PreView Sentry®79 take-off and reverse blind spot monitoring radar. Leveraging cutting-edge technology, the PreView Sentry®79 sets a new standard for blind spot detection and collision avoidance in the on-road and off-road heavy vehicle industry.
Sensata's PreView Sentry®79 is an advanced 79 GHz front and rear detection radar sensor designed to enhance driver awareness and minimize the risk of blind spot related accidents. The sensor has a fully configurable detection zone, with the ability to detect objects at ranges up to 40 meters (131 feet). The width of the detection zone is adjustable to fit almost any vehicle type to keep operators and jobsites safer. With its high-precision radar technology, the PreView Sentry®79 provides drivers with real-time, reliable information about objects in their blind spots, significantly reducing the potential for collisions during take-off and backing maneuvers. It is the industry's most flexible, accurate, and powerful active blind spot monitoring solution available.
The expansion of Sensata's PreView® Radar product line is the result of over two decades of experience working with drivers, fleets, body builders, and OEMs to understand and deliver on requirements and preferences for radar-based collision mitigation solutions.
Key features of the PreView Sentry®79 radar sensor include:
Advanced Radar Technology: The PreView Sentry79 utilizes cutting-edge radar technology to detect objects in blind spots, even in adverse weather conditions, such as rain, fog, or snow. This ensures reliable performance and accurate detection capabilities.
Seamless Integration: Designed to be easily integrated into a wide range of vehicles, the PreView Sentry®79 can be installed without extensive modifications or disruptions to existing systems.
Customizable Detection Area: PreView Sentry79 offers customizable asymmetrical detection width for off-center mounting location options, a detection pattern segmented into five zones, and two customizable areas of detection to create an area where detections will not be reported (ignore zones), for example, ignoring protruding tires on a wheel loader while continuing to monitor the intended detection zone.
"Sensata Technologies is dedicated to advancing safety through innovation, and the PreView Sentry®79 is a testament to our commitment," said David Hofacker, Senior Marketing Manager, ADAS and HVOR at Sensata Technologies. "Blind spot collisions remain a significant concern. We believe that the PreView Sentry®79 will save lives and protect property by providing drivers and operators with the critical information they need when they need it to prevent avoidable collisions and mitigate others."
Sensata is committed to continuous improvement and ensuring its products meet the highest industry standards. The PreView Sentry®79 undergoes rigorous testing and quality control procedures to ensure exceptional performance and reliability in real-world scenarios.
The PreView Sentry®79 is ideally suited for a wide range of vehicles, including commercial trucks, buses, first and last mile delivery vehicles, heavy-duty mining and construction equipment, and more. By proactively addressing blind spot-related risks, the system helps operators and drivers improve safety, reduce downtime, and protect their valuable assets.
Conti Acquires KINEXON
Continental has acquired KINEXON's specialist division for on-board operating systems for the intelligent control of autonomous mobile robots (AMR), thereby strengthening its own position in the strategic growth field of mobile robotics. The core of the acquisition is the "Brain" on-board operating system developed for the precise and networked control of autonomous mobile transport robots, including the IP rights to this market-leading and proven solution. In addition, the division's highly qualified development team is moving from KINEXON to Continental. Through this acquisition, Continental is expanding its own depth of value creation, extending its robotics expertise in software and hardware, and thus strengthening its own range of customer solutions for mobile robots. This will enable the company to further accelerate the introduction of new functionalities and the expansion of its product portfolio within robotics for intralogistics. Both companies have agreed not to disclose the purchase price or further details of the transaction.