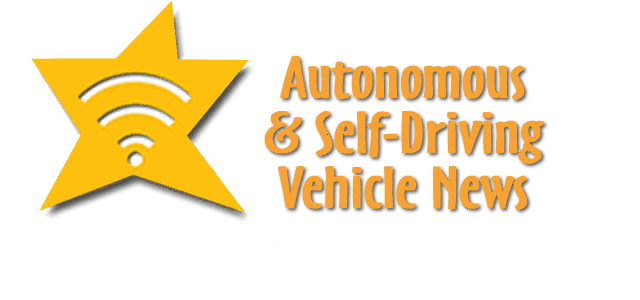 In autonomous and self-driving vehicle news are Cruise, TuSimple, May Mobility, Rocrich, Hyundai Mobis and OMNIVISION.
Cruise in Chicago
Cruise is planning to operate in colder climates such as Chicago.
"A couple of years from now, we'll have a new version of our vehicles coming out that is adapted for cold weather," said Cruise CEO Kyle Vogt."
"A simple example is the sensor pods, where all the cameras and radars and lidars are, they have heating elements built in, so they can melt ice and snow that would accumulate on them," said Vogt. "You can't really operate in a city with tough, wet weather unless you do that."
TuSimple Study Finds Better Fuel Economy for AVs
TuSimple (Nasdaq:TSP), a global autonomous driving technology leader, announced publication and results of its recent On-Road Maneuver Performance Study, revealing increased fuel efficiency improvements associated with autonomous driving systems. Findings show TuSimple's Level 4 (L4) autonomous technology averaged an 11% overall fuel efficiency advantage over manually driven trucks, and in certain situations the advantage was as high as 27%.
"Across the trucking industry, fleets and shippers are seeking ways to reduce fuel costs and limit greenhouse gas emissions for on-road vehicles, so we set out to evaluate how our L4 autonomous technology could help meet these objectives," said Cheng Lu, president and CEO, TuSimple. "While there is general industry consensus that autonomous vehicles' smoother and more preemptive driving patterns can offer safety benefits, we now can clearly demonstrate the technology also reduces fuel consumption, which is better for the bottom line and the environment."
TuSimple analyzed more than 30,000 miles of highway driving, split roughly 50 – 50 between manually driven and autonomously driven miles, and compared the fuel efficiency performance of the company's highly skilled and experienced professional drivers versus its autonomous driving system. The primary objective of the study was to quantify the actual improvement in fuel economy for highway operations, as this represents a significant portion of the operational design domain (ODD) for long-haul trucks. Additionally, given the variation in operating conditions and fuel efficiency across different scenarios, TuSimple aimed to pinpoint the specific conditions where its autonomous driving technology excels in improving fuel efficiency, ensuring consistency in the observed fuel-saving benefits.
As part of the study, TuSimple created a "Fuel and Emissions Savings" calculator. Owners and operators are able to select their fleet size, annual miles driven and it will compute not only fuel savings, but also the reduction in carbon emissions produced by an 11% increase in fuel efficiency.
For more information, please visit tusimple.com.
May Mobility Works with CCTA
May Mobility, a leader in the development and deployment of autonomous vehicle (AV) technology, today announced it is working with the Contra Costa Transportation Authority (CCTA) to provide its microtransit service to improve access to healthcare in Martinez, California. May Mobility has been selected to provide on-demand transportation for staff, patients, their families and others in the surrounding community. The service aims to reduce medical appointment cancellations and absences due to a lack of convenient, accessible transportation.
CCTA intends to integrate May Mobility's autonomous vehicle technology into its existing transportation network, expanding the authority's autonomous fleet. The fleet will include seven vehicles, three of which will be wheelchair-accessible models that feature an ADA-compliant wheelchair ramp and securement system.
This autonomous microtransit service will be powered by Via, the global leader in TransitTech. Riders will be able to book an on-demand AV ride through the Via-powered May Mobility app (Google Play or App Store) or by calling a phone number. Via's AI-based booking and routing algorithms are designed to match riders headed in the same direction into one AV to create efficient shared trips.
"May Mobility is thrilled to work with our partners at CCTA to improve access to transportation for public health facilities," said Manik Dhar, chief commercial officer for May Mobility. "Our on-demand, autonomous microtransit is a perfect solution to aid CCTA's efforts to improve healthcare outcomes and equity by helping patients get to and from their medical appointments on time. This opportunity further proves that autonomous vehicle technology can fill the gaps in public transportation."
May Mobility has already taken steps to prepare for service in the state, securing its autonomous vehicle testing permit from the California Department of Motor Vehicles, which allows AV testing supervised by a human operator. In addition to stops at local medical facilities, the deployment plans to include stops that enhance transit connectivity. May Mobility, Via and CCTA will continue to identify stops that connect the community with local points of interest and public health facilities that will improve the quality of life for county residents.
"CCTA is excited to partner with May Mobility on this initiative. Their experience serving communities with accessible first and last-mile microtransit services makes them the perfect partner for this project," said Timothy Haile, executive director for CCTA. "Improved access to transportation was a direct ask from our community. They need reliable, on-demand transit to help them take care of their needs and improve their quality of life. May Mobility worked with us to design a service that provides accessibility and flexibility to serve the healthcare needs of our community and beyond."
When this deployment goes live, estimated by early 2024, May Mobility will have active operations in California, Michigan, Minnesota, Texas and Arizona.
Rocrich AGV Solutions
German intralogistics pioneer Jungheinrich and Mitsubishi Logisnext Americas (Logisnext), a leading North American provider and manufacturer of material handling and innovative automation and fleet solutions, announced today the successful launch of Rocrich AGV Solutions (Rocrich).
Marking a significant milestone following the initial joint venture plans announced in June, this collaborative effort strengthens and expands on Jungheinrich's and Mitsubishi Logisnext Americas' existing partnership with over 570 Logisnext dealer locations across North America. Rocrich offers proven mobile automation solutions for warehouses, production facilities and the industry's best service promise with leading local and regional coverage.
Through Rocrich, customers and industry partners now have access to a comprehensive suite of mobile automation and robotics solutions – spanning all major customer use cases from standard to special purpose AGVs and automated forklifts. This strategic offering within the North American market further builds upon Rocrich's ability to harness Rocla's and Jungheinrich's global industry-leading knowledge and expertise in automation – with a continuous stream of innovative products expected in the future.
"Today marks an exciting achievement as our strategic vision becomes a reality, launching Rocrich into its operational journey," said Brian Spradlin, President of Rocrich. "This moment highlights our dedication and drive to reshape the material handling industry through innovative mobile automation solutions."
In line with Mitsubishi Logisnext Americas' and Jungheinrich's commitment to drive next-generation logistics solutions, Rocrich will ramp-up operations starting this month. Rocrich anticipates adding significant increases in employees across sales, commissioning, installation and aftersales to further enhance the workforce and meet the growing demands of operation.
Rocrich will be located at Mitsubishi Logisnext Americas' headquarters in Houston, TX, with a dedicated team of professionals based in Marengo, IL, to ensure efficient and effective operations. Rocrich's operations are also supported by Mitsubishi Logisnext Americas' established dealer network throughout the U.S., Canada and Mexico.
To learn more about the joint venture operations and its mobile automation solutions and business plans, please visit rocrich.com.
Hyundai Mobis Improves Parking
Hyundai Mobis announced its success in developing the 'MPS 1.0P (Premium)', an improved version of the next-generation parking control system (MPS: Mobis Parking System) pioneered in 2021. According to industry assessments, adding new parking control technologies and core element technologies to the existing technology further solidified its foothold in the high-performance parking control sector.
A standout feature of this technology is the 'Memory Parking Assist (MPA)'. When a driver executes parking in the path learning mode, the vehicle learns this process itself, allowing for autonomous parking with just a single touch by the driver in that parking space.
The essence of this parking technology is the fusion of video-based sensors, merging ultrasonic sensors and SVM (Surround View Monitor) cameras. Advanced technology that simultaneously measures vehicle location and maps using information obtained was also applied. By implementing such techniques originating from robotics, they achieved driving assistance features supporting up to a 100m storage distance.
This technology is expected to be well-received in countries like the Europe and China, where designated parking areas or private garages are relatively common. Parking stress is eliminated as remote parking in the same location is possible based on the previously learned driving path.
Notably, Hyundai Mobis' next-generation parking control system, developed without expensive radar or lidar sensors and solely with ultrasonic and SVM cameras, holds advantages in both technological perfection and cost. Hence, rapid popularization in regular vehicles and global orders is anticipated.
Another core technology of MPS, the 'Remote Smart Parking Assist (RSPA),' has also been upgraded. The existing RSPA, already applied to several production cars, recognizes parking spaces through ultrasonic sensors and supports both perpendicular and parallel parking with a button without the need for the driver to steer. Yet, the presence of a vehicle nearby is necessary for the ultrasonic to detect.
Through video-based sensor fusion, Hyundai Mobis added a parking line recognition feature to the RSPA 2 version. It supports autonomous parking even in an empty parking space without surrounding vehicles, recognizing the parking lines. This technology was first unveiled to the public when installed in Kia's recently launched electric vehicle, SUV EV9 as well as G90, GV60, and IONIQ 6.
Hyundai Mobis plans to continue its research and development to the level of fully unmanned autonomous parking (AVP: Auto Valet Parking). Alongside this, they continue to unveil urban autonomous driving innovations, such as crab driving and zero-turn demonstrations, with the 'e-Corner System,' realizing their blueprint for leading the future mobility market./
STRADVISION proudly announced a significant achievement: their groundbreaking deep learning-based vision perception technology, SVNet, has exceeded the remarkable milestone of 1 million units in cumulative commercial production since 2019.
As an industry pioneer in deep learning-based vision perception technology, STRADVISION initiated the commercial production of SVNet in 2019 and has now surpassed an impressive 1 million units in cumulative production by the first half of 2023. Presently, a staggering 1.24 million vehicles worldwide feature STRADVISION's cutting-edge technology, SVNet.
SVNet is renowned for its ultra-lightweight design and exceptional efficiency, seamlessly integrating deep learning-based object recognition with minimal computational and power requirements. This advanced solution is compatible with over 18 System-on-Chip (SoC) platforms and offers more than 30 distinct object recognition functions. It has become an indispensable element in numerous projects focused on mass-producing vehicle models equipped with autonomous driving capabilities at level 2 or higher. The technology's robustness and adaptability, honed through extensive experience in the automobile industry, significantly contribute to its success.
Lately, with the spotlight on advanced automotive technologies such as Adaptive Cruise Control(ACC), Autonomous Emergency Braking(AEB), and Lane Keeping Assistance Systems(LKAS) for safer and more convenient driving, automotive OEM customers are actively working to incorporate these features into their vehicles. Notably, STRADVISION's vision perception technologies, including Object Detection (OD) and Free Space Detection (FSD), are applied and support customers' eagerness to adopt driver-assist systems leveraging vision AI technology.
STRADIVISION's unwavering commitment to meeting customer demands has propelled the development and production of SVNet. On its current trajectory, the company foresees surpassing an annual commercial production of 1 million units, driven by the introduction of 8 new model lineups by a German OEM set to commence in 2023.
OMNIVISION TheiaCel
OMNIVISION, a leading global developer of semiconductor solutions, including advanced digital imaging, analog and touch & display technology,  debuted its OX08D10 8-megapixel (MP) CMOS image sensor with TheiaCel™ technology at AutoSens Brussels. The new solution enhances automotive safety by providing enhanced resolution and image quality in exterior cameras for advanced driver assistance systems (ADAS) and autonomous driving (AD).
The OX08D10 features industry-leading lowlight performance and low power consumption in a compact size that is 50% smaller than other exterior cabin sensors in its class. It is the first image sensor that features OMNIVISION's new 2.1-micron (µm) TheiaCel™ technology, which harnesses the capabilities of next-generation lateral overflow integration capacitors (LOFIC) and OMNIVISION's DCG™ high dynamic range (HDR) technology to eliminate LED flicker regardless of lighting conditions. TheiaCel™ enables the OX08D10 to achieve HDR image capture at up to 200 meters. This range is the sweet spot for delivering the best balance between SNR1 and dynamic range and is optimal for automotive exterior camera applications.
"The new OX08D10 image sensor provides automotive OEMs with one device that combines all of the most important features, including low-light performance, LED flicker mitigation (LFM), small size and low power, eliminating the need for our customers to make performance/design compromises to address LED flicker, as they have in the past," said Paul Wu, automotive product marketing manager, OMNIVISION. "Additionally, we are excited to debut our new TheiaCel™ technology at AutoSens this year. TheiaCel™ brings a new era to single-exposure HDR in an easy-to-implement solution that yields dramatic improvements in image quality."
"LFM, HDR and high resolution have become essential prerequisites in modern automotive image sensors to achieve higher autonomy vehicles," said Anas Chalak, technology & market analyst, Imaging at Yole Intelligence, part of Yole Group. "OMNIVISION's TheiaCel™ DCG + LOFIC solution fulfill these criteria, aligning with the trend of implementing more exterior cameras per car in the upcoming years. By 2028, we expect the ADAS camera market volume to reach around 105M units and the overall automotive image sensor market to expand to $3.7 billion, experiencing a CAGR22-28 of 8.7%1."
In the automotive market, flicker from LED traffic lights poses a serious challenge for imaging solutions, preventing ADAS and AD systems from correctly detecting lighted traffic signs. The industry has been clamoring for a solution that could be easily integrated into a CMOS image sensor to meet this challenge. Some previous approaches, while achieving satisfactory LFM, have resulted in reduced image quality, especially at high automotive temperatures.
OMNIVISION's new 2.1µm single-pixel TheiaCel™ technology delivers high LFM without sacrificing image quality. TheiaCel™ leverages next-generation LOFIC capabilities together with the proven strength of OMNIVISION's proprietary HDR technology (patented DCG and split-diode technology), which captures extremely high-contrast scenes for optimum content and image quality. OMNIVISION's TheiaCel™ DCG + LOFIC solution achieves a wider dynamic range than earlier single-exposure HDR architectures.
The new OX08D10 achieves overall superior performance in key areas compared to its non-LOFIC-based predecessor – in particular, its LFM dynamic range is 3.3x higher and total dynamic range nearly 3x higher. It features upgraded cybersecurity to comply with the newest MIPI CSE version 2.0 standards, which adds functional safety to automotive image sensor data streams. The TheiaCel™ device features OMNIVISION's a-CSP™ package technology for the smallest possible solution. Samples are available now, and the OX08D10 will be in mass production in the second half of 2024. For more information, contact an OMNIVISION sales representative: www.ovt.com/contact-sales.
Hesai Tech for FAW
Hesai Technology (NASDAQ:HSAI), a global leader in lidar solutions for ADAS and autonomous mobility, announced a new design win with FAW Group, one of the largest automotive OEMs in China, for their next generation EV model under Hongqi brand. It marks the first design win for Hesai's ultra-thin long-range lidar ET25, and the first series production program with an in-cabin lidar solution to be announced globally. The program is expected to begin mass production and delivery by the first half of 2025.