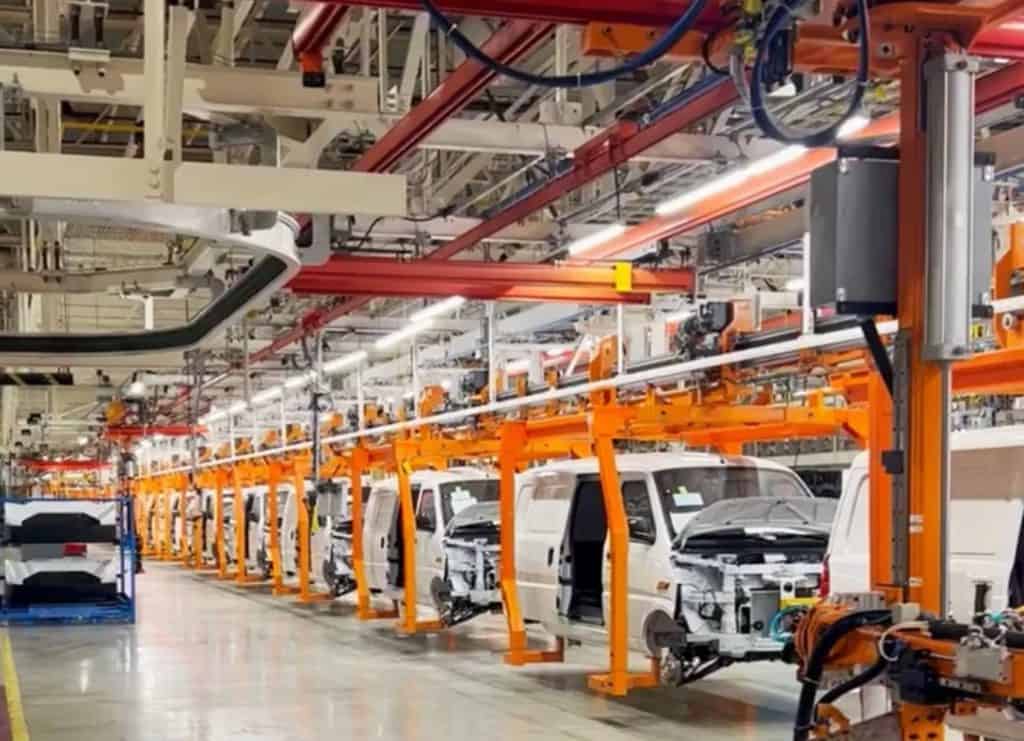 Mullen Automotive, Inc. (NASDAQ: MULN) ("Mullen" or the "Company"), an emerging electric vehicle ("EV") manufacturer, today announces a pilot program for its Mullen ONE Class 1 EV Cargo Vans and Mullen CAMPUS Delivery Utility Vehicles with the Shoshoni Native American Tribe of Northern California and Nevada to serve Nations Distribution located on the Harrah's Northern California Resort & Casino property.
Mullen and the Shoshoni tribe have agreed to a pilot program that will evaluate the Mullen Class 1 cargo vans and campus EVs in several use cases across Harrah's daily operations. The collaboration between Mullen and the Shoshoni tribe represents a step towards a greener future and serves as a model for other organizations and communities to follow. This partnership brings numerous benefits, from economic opportunities to community engagement, and aligns with the tribe's global efforts to mitigate climate change and protect the environment by promoting clean energy alternatives. By using the Mullen ONE and Mullen CAMPUS EVs, the Shoshoni tribe is demonstrating its commitment to sustainability and environmental consciousness.
"Our tribe's vision to transition to electric-powered vehicles and sustain green initiatives is in line with the National EV Initiative for Tribal Nations," said Chief William Bills, the CEO and president of the Shoshoni tribe. "The collaboration between the Shoshoni tribe and Mullen aligns with the national initiative and serves as a powerful example for other tribal nations to follow. By showcasing the successful integration of electric vehicles into our operations, the Shoshoni tribe can inspire and encourage other tribes to explore sustainable transportation options."
The National EV Initiative for Tribal Nations recognizes the unique position of tribal communities to lead in sustainable transportation solutions, and it aims to promote the adoption of electric vehicles within tribal communities across the United States. By transitioning to electric vehicles, tribes can reduce their carbon footprint, improve air quality and promote energy independence. The initiative offers support, resources and technical assistance to tribal nations in their efforts to deploy electric vehicles and establish charging infrastructure.
"The Shoshoni tribe is committed to a greener future, and we need more communities to follow their lead," said David Michery, CEO and chairman of Mullen Automotive. "With each commercial pilot program and subsequent orders, we gather valuable feedback and data on the performance of the Mullen EVs, which is utilized to improve our vehicles further."
About Mullen
Mullen Automotive (NASDAQ: MULN) is a Southern California-based automotive company building the next generation of electric vehicles ("EVs") that will be manufactured in its two United States-based assembly plants. Mullen's EV development portfolio includes the Mullen FIVE EV Crossover, Mullen-GO Commercial Urban Delivery EV, Mullen Commercial Class 1-3 EVs and Bollinger Motors, which features both the B1 and B2 electric SUV trucks and Class 4-6 commercial offerings. On Sept. 7, 2022, Bollinger Motors became a majority-owned EV truck company of Mullen Automotive, and on Dec. 1, 2022, Mullen closed on the acquisition of all of Electric Last Mile Solutions' ("ELMS") assets, including all IP and a 650,000-square-foot plant in Mishawaka, Indiana.