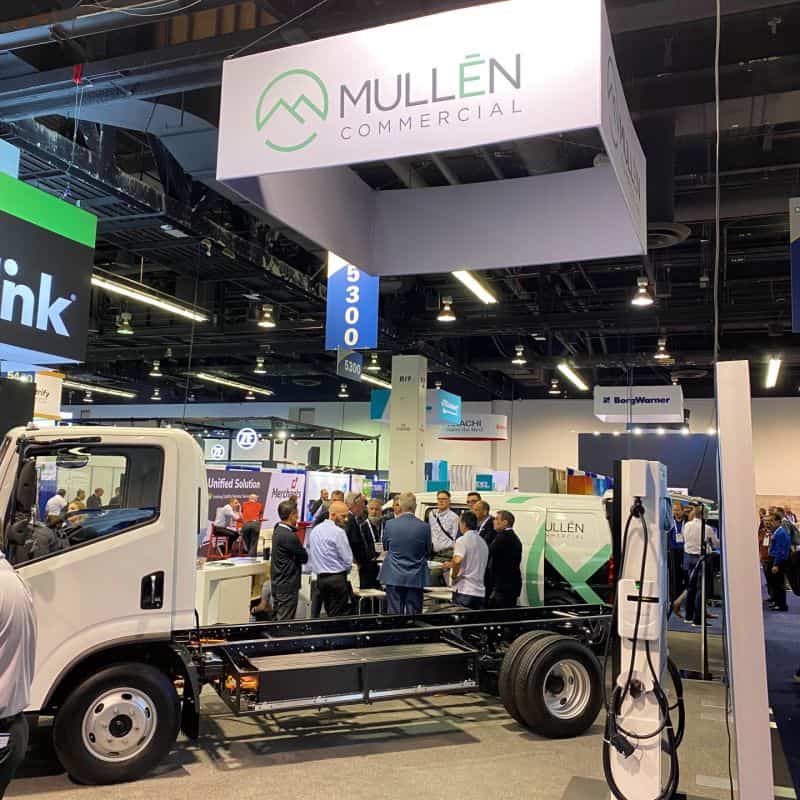 Mullen Automotive, Inc. (NASDAQ: MULN) ("Mullen" or the "Company"), an emerging electric vehicle ("EV") manufacturer, announces today a commercial EV launch event scheduled to be held on Aug. 24, 2023, to commemorate the first Class 3 vehicles rolling off the production line, ready for customer deliveries.
The launch event will be held at Mullen's commercial assembly plant, located in Tunica, Mississippi, and will feature factory tours, company presentation, ride and drives and vehicle demonstrations.  Attendees will include select media, customers, dealers, vehicle upfitters, suppliers and local leadership.
"We are now in the final stages of vehicle production readiness and look forward to customer deliveries," said David Michery, CEO and chairman of Mullen Automotive, Inc. "We are excited to open up the Tunica assembly plant for tours and vehicle demonstrations."
Mullen's commercial assembly plant in Tunica includes over 120,000 square feet and is situated on over 100 acres. The facility is focused on production of Class 1 and Class 3 commercial EV vehicles.
The Mullen THREE is an efficient Class 3 low cab forward EV truck featuring an 11,000 Gross Vehicle Weight Rating, a tight turning diameter of 38 feet and excellent visibility for superior maneuverability on narrow city streets. This versatile chassis provides a clean top-of-rail for easy upfitting with bodies up to 14 feet long and over 5,800 pounds of payload. In addition, the design of the LCF chassis will allow an estimated (EPA) range of 130 miles and more cargo volume within a given overall length.
About Mullen
Mullen Automotive (NASDAQ: MULN) is a Southern California-based automotive company building the next generation of electric vehicles ("EVs") that will be manufactured in its two United States-based assembly plants. Mullen's EV development portfolio includes the Mullen FIVE EV Crossover, Mullen I-GO Commercial Urban Delivery EV, Mullen Commercial Class 1-3 EVs and Bollinger Motors, which features both the B1 and B2 electric SUV trucks and Class 4-6 commercial offerings. On Sept. 7, 2022, Bollinger Motors became a majority-owned EV truck company of Mullen Automotive, and on Dec. 1, 2022, Mullen closed on the acquisition of all of Electric Last Mile Solutions' ("ELMS") assets, including all IP and a 650,000-square-foot plant in Mishawaka, Indiana.