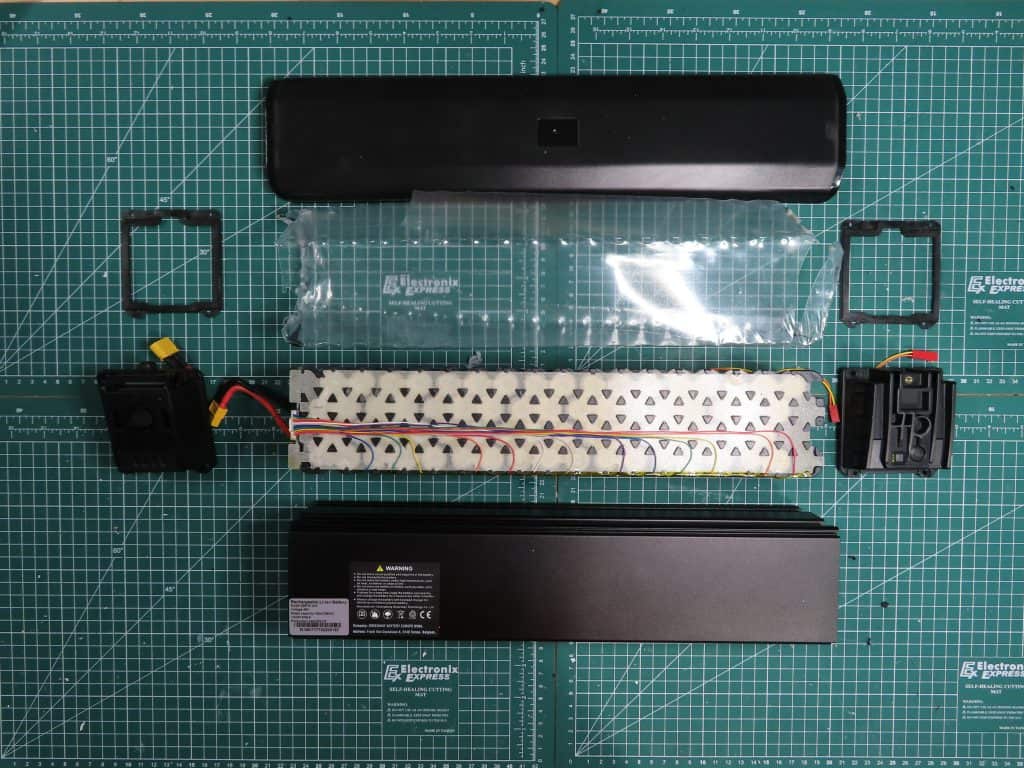 Last year in NYC there were over 200 fires caused by e-bike batteries, resulting in 6 deaths. This year, there have been over 100 fires and 13 deaths. Many have speculated, but the cause of these fires is unclear due to lack of information on the battery pack technology and rider habits.
Soteria Battery Innovation Group, working with industry partners such as NASA, Clemson University, Amphenol, Polaris, and Munro & Associates, started a project to address this lack of information. The interim results reveal that modern battery safety technology is not effectively being utilized in today's e-bike battery packs.
The project involves 4 strategies to understand the state of the industry:
New E-bike battery pack disassembly: New OEM and compatible third-party e-bike battery packs have been disassembled to identify best practices and beneficial design features, as well as missing features and design flaws.
Used e-bike battery pack disassembly: Used e-bike battery packs will be disassembled to identify potentially dangerous wear conditions and damage.
Rider profiling: E-bike riders were polled and interviewed to understand use patterns, experience with fires, and demographics that enhance fire probability.
E-bike OEM Interviews: E-bike OEMs were interviewed to understand safety design within the battery packs.
This work is ongoing, but initial results provide a compelling story:
Riders experience with fires: Of 1,018 e-bike riders polled, 157 had experienced an e-bike battery fire, representing ~15% of the riders.
Third-party battery pack cost and quality: Third-party battery packs have been found to cost about 40% of the OEM equivalent, often with lower quality components and safety features.
Factors influencing e-bike fire probability: The probability of experiencing an e-bike fire was increased if riders used the e-bike for deliveries, did their own maintenance, used refurbished batteries or rode mountain bikes.
Disassembly findings: Disassembly of the first 8 e-bike battery packs revealed:

Lack of cell balancing: 4 of the packs had no capability for cell balancing. Lack of cell balancing can lead to fires from the unbalanced cells overheating, overcharging or over discharging.
Lack of battery pack venting: None of the disassembled battery packs had provision for pack venting, which is essential for releasing flammable gases in the event of cell venting.
Inadequate battery protection: None of the battery packs had protective materials placed between the individual batteries, which can mitigate cell-to-cell fire propagation.
Insufficient spacing: No battery packs had more than 1 mm between cells, which is a critical measure to prevent one cell from igniting neighboring cells.
Counterfeit cells: 2 battery packs contained cells strongly suspected to be counterfeit, highlighting the presence of potentially unsafe components.
UL certification: 1 battery pack has UL 2271 certification. 2 other battery packs were certified under UL 2849, which includes battery pack requirements.
The project also revealed significant positive results:
Fire protection during charging: Many surveyed e-bike riders have fire protection measures in place during the charging process.
Use of OEM battery packs: 67% of the surveyed riders exclusively utilized OEM battery packs.
Exemplary battery pack design: Among the battery packs disassembled, 1 specific battery pack stood out as having the safest design.
Temperature sensors: A majority of the disassembled battery packs were found to incorporate some form of temperature sensor.
Project participants receive the full details of every battery pack disassembly, access to the full survey report and interview results. The project will culminate in a workshop on October 16 – 17 in Greenville, SC, where the full results will be presented to project participants who will help develop safety strategies into a best practices recommendation for both manufacturers and owners. It is expected that most strategies can be implemented with little or no additional cost.
Soteria is committed to cooperating with every industry participant who wants to help. Please contact Karen Long and Karen.Long@Soteriabig.com for information on how to participate, or visit our website at soteriabig.com/ebike-project/.