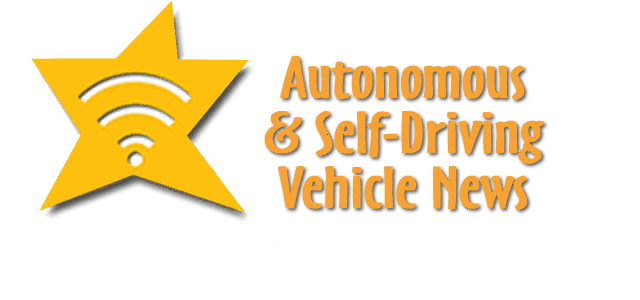 In autonomous and self-driving vehicle news are TIER IV, Indy Autonomous Challenge, Guident, Hesai and Hyundai.
TIER IV Releases Guidelines
TIER IV, a leader in open-source autonomous driving (AD) technology, is pleased to announce the release of the "Level 4 Custom Design Guidelines" for the drive-by-wire modification of commercial vehicles to accommodate AD technology. These guidelines aim to contribute to the electrification of existing commercial vehicles and ease the widespread adoption of Level 4 AD technology.
As a founding member of the Autoware Foundation (AWF), we are fully committed to promoting industry standardization and the advancement of open-source software (OSS). Building upon these guidelines, we intend to propose their adoption to the AWF, further accelerating the development of AD technology through OSS.
PoliMove Wins Indy Autonomous Challenge Trial
The Indy Autonomous Challenge (IAC) announced that team PoliMOVE won the first-ever autonomous driving road course time trial competition, held at the Monza "Temple of Speed." The historic feat took place as part of the Milan Monza Motor Show (MIMO), which ran from June 16-18, 2023, at the Autodromo Nazionale Monza.
In January, the IAC announced it would expand its challenges to include road courses and formed a two-year partnership with the Milan Monza Motor Show to run competitions at the Autodromo Nazionale Monza on the famed F1 circuit. IAC teams were tasked with programming their AI drivers to pilot identical Dallara AV-21 racecars in the first IAC exhibition ever held on a road course and the first run outside the United States.
"Once again, the Indy Autonomous Challenge is pushing the boundaries of high-speed automation with a historic time trial race on the iconic Monza F1 circuit," said Paul Mitchell president, IAC. "It was an honor for the IAC to have our competition approved by the Automobile Club d'Italia (ACI Sport) and watch the fans cheer on the winning hometown team PoliMOVE. We can't wait to come back next year and attempt some head-to-head racing."
The IAC brought six autonomous racecars and five university teams to MIMO to compete in six sessions over three days, totaling more than 1,300 miles of testing where the cars consistently reached increasing speeds, running progressively faster lap times. The autonomous driving software was programmed by students and researchers from some of the most advanced universities and research centers in the world, and included teams from:
KAIST (Korea Advanced Institute of Science and Technology)
MIT-PITT-RW (Massachusetts Institute of Technology, University of Pittsburgh, Rochester Institute of Technology, University of Waterloo)
PoliMOVE (Politecnico di Milano, University of Alabama)
TII UNIMORE Racing (University of Modena and Reggio Emilia)
TUM Autonomous Motorsport (Technische Universität München)
TII UNIMORE Racing, TUM Autonomous Motorsport, and PoliMOVE entered the final round of competition on Sunday afternoon separated by only three seconds.
In a thrilling ending, team PoliMOVE finished its final lap in a blistering 2:05.87 on the 5.79 kilometer / 3.6-mile-long track, with 11 turns, reaching a top speed of 273.4 KPH / 169.8 MPH. Beating the odds, PoliMOVE's AI driver was piloting a backup AV-21 racecar due to a wreck of its original car during practice earlier in the week.
TUM Autonomous Motorsport took second place with a lap time of 2:08.66 (269.9 KPH/167.7 MPH top speed) and TII UNIMORE Racing finished third with a final lap time of 2:11.24 (250.8 KPH / 155.8 MPH top speed). More than 10,000 spectators filled the stands to witness a first-of-its-kind spectacle of fully autonomous racecars competing on an F1 circuit. The fact that a "hometown" team representing Politecnico di Milano won resulted in a historic celebration on the Monza Winner's Podium.
Each of the five university teams participating received an official driving license to participate in the competition, issued by ACI Milano. Although the license is granted to the team leader, it represents a first-of-its-kind motorsport license for an "AI driver." To gain approval from ACI Sport, the IAC and each university team had to submit historical data and demonstrate track tests at Monza to validate the ability and safe operations of an autonomous racecar.
The IAC will continue to collaborate with ACI Sport and the Autodromo Nazionale Monza to advance the rules and regulations guiding autonomous racing competitions with the goal to hold the first multicar head-to-head racing competition during MIMO 2024.
In addition to track activities, the IAC exhibited alongside Premier Sponsors, the Indiana Economic Development Corporation (IEDC) and Luminar, all week in Pit Boxes 37-39. The exhibition allowed spectators to learn about IAC's base of operations in Indiana where it is partnering with the IEDC to develop a global hub for high speed automation.
Polytechnic U of Milan Ready for Autonomous
The Politecnico di Milano, i.e. the Polytechnic University of Milan, is ready for an important step in the field of research and testing of autonomous cars on public roads. As part of the '1000 Miglia Autonomous Drive' (1000-MAD) project – whose protagonist is the self-driving car set up by the Milan university and presented on June 11 at the 1000 Miglia Village in Brescia – the brand-new Maserati MC20 Cielo, equipped by the university's research team with all the technological components required to make it autonomous, will take on the complete route of the 1000 Miglia 2023, driving some stretches in self-driving mode, while respecting traffic and road safety rules.
This test will allow the development of autonomous driving technology. "That is, all the automation and artificial intelligence algorithms capable of replacing the human driver, on a vast number of real-life situations and types of roads, encompassed by the traditional 1000 Miglia route," commented project leader Sergio Savaresi, Professor of Automation at the Politecnico di Milano. Savaresi expressed his satisfaction at having obtained authorisation for the test, which represents "a very important milestone for the project after almost a year of work."
This is only the initial phase of the project, a phase that will be followed by a year of intense experimentation and refinement of the technology, with the aim of achieving – by the time of the 1000 Miglia 2024 – the ability to cover the entire 1,500-plus kilometre route in full self-driving mode. The role of 'supervisor' on board the car (a prerequisite for carrying out the experimentation) will be entrusted to Matteo Marzotto, grandson of Giannino Marzotto, who won the 1953 edition of the 1000 Miglia 70 years ago.
"With this project, the Politecnico di Milano positions itself as a pioneer in the field of self-driving car technology, for the benefit of the entire national and international scientific and industrial community, with the ultimate aim of making an important contribution towards new models of sustainable mobility," commented Donatella Sciuto, Rector of the Politecnico.
Guident Granted for NOVELSAT
Guident, a leading autonomous vehicle teleoperation company with HQ in Boca Raton FL., is pleased to announce that it has been awarded funding for a groundbreaking project under the Florida-Israel Innovation Partnership program, together with its valued Israeli partner, NOVELSAT.
The grant being awarded is for the purpose of developing a safer Remote Monitor and Control Center (RMCC) for the monitoring, management, and backup control of terrestrial autonomous vehicles, with the assistance of satellite communications. This innovative approach is aimed at providing redundant, continuous monitoring of autonomous vehicles. Additionally, space communications provide a mobile network connectivity alternative in areas with low signal or no terrestrial mobile wireless network coverage.
"Through this extraordinary collaborative partnership, Space Florida is at the forefront of welding cutting-edge innovation with the boundless knowledge derived from scientific exploration. It thereby forges a path that shapes the very essence of the future of autonomous mobility," stated Tony Gannon, Vice President of Research & Innovation for Space Florida.
Scheduled to commence in early July 2023, the joint project brings together the collective expertise, resources, and vision of Space Florida, Guident Corp, and NOVELSAT. Each organization's unique strengths will synergistically contribute to developing pioneering safety solutions for ground-based autonomous vehicles using satellite communications.
"Guident is privileged to have the invaluable support and guidance of Space Florida with their unrivaled experience and strategic location for this new initiative," stated Dr. Gabriel Castaneda, Guident's Vice President for AI and Research. "This generous funding will propel us forward as we embark on the development and scale of an effective Remote Monitor and Control Solution with enhanced vehicle safety, together with our Israeli Partner NOVELSAT."
About SPACE FLORIDA
Space Florida is an aerospace and spaceport development authority in Florida, United States. It aims to promote and support the growth of the aerospace industry in the state. Space Florida offers various advantages to leading aerospace companies. Space Florida has extensive experience and expertise in the aerospace industry, providing valuable knowledge and resources to companies.
The organization offers financial tools such as grants, loans, and tax incentives to help aerospace companies with their new initiatives, encouraging economic growth and development.
Florida offers a strategic and advantageous location for aerospace companies. Its proximity to the equator allows for more efficient launches, and it has a well-established aerospace infrastructure and support network. Several world-class companies have built long-term relationships with Space Florida. including Northrop Grumman, Blue Origin, and EVE Air Mobility. These partnerships demonstrate the attractiveness of Space Florida as a hub for aerospace activities and the trust that leading companies place in its capabilities. To learn more, please visit www.spaceflorida.gov.
Hesai Tech Partners with NavVis
Hesai Technology (Nasdaq: HSAI), a global leader in lidar sensor solutions, is delighted to announce its work with NavVis, a global leader in reality capture and digital factory solutions. This collaboration marks a significant milestone in the field of reality capture, as NavVis has selected Hesai as its exclusive lidar sensor provider for its industry-leading device, NavVis VLX 3, which enables efficient scan-to-BIM workflows.
NavVis has gained a stellar reputation for delivering comprehensive and highly detailed reality capture data for digital twin and industrial use cases in manufacturing, especially for factory planning, assembly planning, and shopfloor operations. They have supported major manufacturing companies like Volkswagen, Siemens, and BMW. Their innovative wearable mobile imaging system, NavVis VLX 3, enables laser scanning professionals to efficiently capture and analyze intricate environments, facilitating the accurate and efficient creation of Building Information Models (BIM).
The VLX 3 by NavVis will use Hesai's all-new XT32M2X lidar sensor. By choosing Hesai as their lidar sensor provider, NavVis ensures that their solution benefits from the most advanced and reliable lidar technology available in the market. Hesai's state-of-the-art lidar sensors offer exceptional 120 m range performance, accuracy with 32 laser channels, and reliability, empowering NavVis users to capture precise and comprehensive data with unparalleled efficiency. Based on the joint industry expertise of these two companies, Hesai has designed these lidar sensors specifically to serve industries such as reality capture, AEC, and scan-to-BIM.
"We are thrilled to partner with NavVis, a true leader in the reality capture industry" said Bob in den Bosch, Senior VP of Sales, at Hesai Technology. "NavVis has consistently demonstrated a commitment to pushing the boundaries of reality capture technology, and we are proud to be chosen as their lidar sensor provider. This collaboration allows us to combine our expertise and technological prowess to provide the industry with an unmatched solution that revolutionizes the way complex environments are captured and analyzed".
NavVis Co-founder and CTO, Mr. Georg Schroth, expressed his enthusiasm for the work together, stating, "Hesai Technology has proven to be a true partner in delivering us the exact lidar sensor that we need to provide survey-grade quality to our customers. By integrating their technology into our mobile mapping system, NavVis VLX 3, we can deliver an even more powerful and efficient solution. This partnership underscores our dedication to providing the highest quality data and services to our clients, enabling them to make informed decisions based on reality and streamline their scanning workflows".
The collaboration is set to revolutionize reality capture, empowering professionals to capture and analyze complex environments with unprecedented precision and efficiency.
During Hyundai Day Autonomous Driving Details Revealed
With Hyundai Motor transforming into a smart mobility solution provider, Heung-soo Kim, EVP and Head of the Global Strategy Office (GSO), provided details of the company's progress in developing future mobility technologies to provide freedom of movement to everyone.
In the field of autonomous driving, an IONIQ 5-based driverless robotaxi business operated by Hyundai Motor Group and Aptiv's joint venture, Motional, is set to launch in Las Vegas at the end of this year. The Group plans to expand the service globally and lead the autonomous driving market. To this end, Motional is conducting pilot services with Uber and Lyft, the dominant operators in the ride-hailing sector. In particular, it has agreed to cooperate with Uber on an autonomous robotaxi business across the U.S. over the next 10 years.
For the successful commercialization of Motional, the Group will not only develop the vehicle but also the sales network, infrastructure and after-sales service. It will continue to actively engage in manpower exchanges and business collaboration with Motional to secure industry-leading technology and lead the global autonomous driving market.
Hyundai Motor also wants to provide new mobility customer experiences through software-based SDV development, To this end, the company is actively enhancing its software development capabilities by utilizing Hyundai-backed 42dot as a base for its Global Software Center. Since its acquisition in August 2022, 42dot has been playing an integral role in internalizing SDV technology.
42dot will start developing its own software platform called Titan by 2024 and validate the platform by 2026 in order to launch an autonomous driving purpose-built vehicle (PBV) business after 2027 with the aim of turning a profit after 2028, according to a phased technology development roadmap.
With 42dot's software capabilities and autonomous driving PBV solutions, the Group will continue to develop new businesses based on software innovation in the mobility/logistics sector.
Having acquired Boston Dynamics in 2021 to secure robotics leadership, Hyundai Motor is proceeding with the internalization of core hardware and software through its Robotics Lab. The industrial inspection robot Spot, intelligence logistics robot Stretch and multi-purpose humanoid robot Atlas will continue to strengthen Hyundai Motor's future competitiveness.
In addition, the Robotics Lab is developing cognitive judgment technology, natural language, spatial navigation and movement, and differentiated mobile platform technology. It is connecting services that create new value for customers through a robot management system, motion-sensing wearable robots MEX, VEX and CEX, and multi-purpose mobile platforms MobED and DAL-e.
The future robotics business will utilize the Group's existing capabilities in R&D, purchasing, manufacturing and sales, with Boston Dynamics and Robotics Lab as the main players in this expanding business area.
Advanced air mobility (AAM) will be a key technology in the development of future cities. Hyundai Motor Group established Supernal, LLC in Washington, D.C. in 2021 and is developing a full-scale technology model in the near, mid- to long-term, planning pilot-ridden flight tests and securing the infrastructure for airframe manufacturing.
In addition, Hyundai Motor is working with Microsoft, aircraft engine manufacturer Rolls-Royce, KT, Hyundai Engineering and Construction as well as other Korean and foreign partners in the telecommunications and construction sectors to expand into various related businesses. Through these efforts, the company expects to lead the way in building the entire AAM ecosystem.