In autonomous and self driving vehicle news are Mercedes‑Benz, Volvo AS, Luminar, Plus & IAC.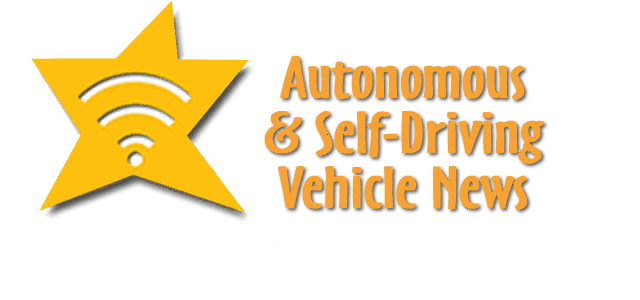 Mercedes‑Benz SAE 3 Cert by CA
Mercedes‑Benz  announced that its class-leading DRIVE PILOT system for SAE Level 31 conditionally automated driving received certification from California state authorities. With this significant milestone Mercedes-Benz is the first car manufacturer with authorization to introduce such a SAE Level 3 system in a standard-production vehicle for use on public freeways in the most populous state in the United States. DRIVE PILOT will be available in the U.S. market as an option for model year 2024 Mercedes‑Benz S-Class and EQS Sedan models, with the first cars delivered to customers in late 2023. The state of Nevada already confirmed the compliance of the system with state regulations in January 2023, and Mercedes‑Benz has the ambition to further expand availability of this groundbreaking system to additional markets in the future.
"Mercedes-Benz DRIVE PILOT is the world's only SAE Level 3 system with internationally valid type approval. It builds on a very robust foundation, setting new industry standards. DRIVE PILOT uses a highly sophisticated vehicle architecture based on redundancy with a multitude of sensors enabling comfortable and safe conditionally automated driving. The certification by the authorities in California and in Nevada once again confirms that redundancy is the safe and thus the right approach."
Markus Schäfer, Member of the Board of Management of Mercedes‑Benz Group AG, Chief Technology Officer, responsible for Development and Procurement.
DRIVE PILOT: SAE Level 3 system for conditionally automated driving
During a conditionally automated journey, DRIVE PILOT allows the driver to take their mind off the traffic and focus on certain secondary activities2. When DRIVE PILOT is active, applications can be enabled on the vehicle's integrated central display that are otherwise blocked while driving.
On suitable freeway sections and where there is high traffic density, DRIVE PILOT can offer to take over the dynamic driving task, up to speeds of 40 mph. The control buttons required for this are located on the steering wheel rim, on the left and right above the thumb recesses. Once conditions are suitable, the system indicates availability on the control buttons. When the driver activates DRIVE PILOT, the system controls the speed and distance, and effortlessly guides the vehicle within its lane. The route profile, events occurring on the route and traffic signs are correspondingly taken into consideration. The system also reacts to unexpected traffic situations and handles them independently through evasive maneuvers within the lane or by braking maneuvers for example.
If the driver fails to take back control even after increasingly urgent prompting and expiration of the takeover time (e.g., due to a severe health problem), the system brakes the vehicle to a standstill in a controlled manner while engaging the hazard warning lights. Once the vehicle has come to a standstill, the Mercedes‑Benz emergency call system is activated and the doors are unlocked to ensure the vehicle is accessible for first responders.
"We are extremely proud to continue our Level 3 conditionally automated driving leadership and remain at the forefront of innovation in the U.S. market with certification in California. This game-changing system underscores our ambition to lead in safety and technology, and provides unparalleled convenience for our valued customers by giving them back time while safely navigating today's congested freeways."
Dimitris Psillakis, President and CEO of Mercedes-Benz USA
Redundancy as key enabler for safe operation
The top priority for Mercedes‑Benz when introducing any such system is safety, which includes high demands on operational reliability. DRIVE PILOT builds on the surround sensors of the Driver Assistance Package and comprises additional sensors that Mercedes‑Benz considers indispensable for safe conditionally automated driving. These include LiDAR, as well as a camera in the rear window and microphones for detecting emergency vehicles, as well as a road wetness sensor in the wheel well. A vehicle equipped with the optional DRIVE PILOT system also has redundant steering and braking actuators and a redundant on-board electrical system, so that it remains maneuverable even if one of these systems fails and a safe handover to the driver can be ensured.
Outlook into the future: Cooperation is an essential part of Mercedes-Benz's strategy
Mercedes-Benz is focusing on SAE Level 3 conditionally automated driving with the ultimate goal of driving at speeds of up to 80 mph (130 km/h) in its final iteration. Additional redundancy in sensing modalities will ensure that the system meets the highest Mercedes-Benz safety standards. To achieve this ultimate goal, the company has partnered with strong players like NVIDIA and Luminar, which are perfect additions to the existing roster of first-class cooperations with leading and cutting–edge tech-companies. This latest significant achievement of SAE Level 3 by Mercedes-Benz marks a huge milestone for automated driving and partnerships will increase the company's level of ambition regarding what is possible in future.
Volvo AS Expand in Texas
Volvo Autonomous Solutions (V.A.S.) expands its footprint in North America with the establishment of an office in Texas and starts manual operations in preparation for commercial autonomous hub-to-hub transport.
V.A.S. has opened an office in Fort Worth, Texas dedicated to driving activities to set up its first autonomous freight corridors that will run from Dallas Forth Worth to El Paso and from Dallas to Houston. To prepare for commercial launch, V.A.S. has also started to haul loads with trucks using drivers for key customers like DHL and Uber Freight to test aspects of the transport solution and establish frameworks and procedures for safe and reliable operations.
"At Volvo Autonomous Solutions we believe the path to autonomy at scale is through reducing the friction and complications around ownership and operations for customers. This is why we have taken the decision to be the single interface to our customers and take full ownership of the elements required for commercial autonomous transport. With the opening of our office in Texas and start of operational activities, we are building the foundations for a transport solution that will change the way we move goods on highways," says Nils Jaeger, President of Volvo Autonomous Solutions.
"Through our Autonomous Transport Solution, our ambition is to create a new source of industry capacity that will ease some of the burden of the increasing demand for freight while also enabling local drivers to shift into short-haul jobs that will keep them closer to home. This will unlock significant efficiencies in the entire supply chain and benefit everyone in the transportation industry," says Sasko Cuklev, Head of On-Road Solutions.
Partnerships to drive industry innovation
Volvo Autonomous Solutions is a part of the Volvo Group and tackling the transportation industry's capacity constraints through safe, sustainable and efficient autonomous transport solutions. The Autonomous Transport Solutions (ATS) offered by V.A.S. includes hardware, software and services required to run autonomous transport operations. On highways, the solution is operated based on a hub-to-hub model where autonomous trucks take on the highway portion of the driving, operating all hours of the day and night between transfer hubs while human drivers complete local operations.
To accelerate the development and adoption of autonomous transport solutions, V.A.S. is partnering with others in the industry including DHL and Uber Freight who are part of the V.A.S. key customer program. The program is aimed at shippers, carriers, logistics service providers and freight brokers whom V.A.S. will work with to pilot and commercialize autonomous transport solutions.
V.A.S. has also formed a partnership with industry-pioneer Aurora. At the heart of the partnership is the integration of the Aurora Driver with Volvo's on-highway truck offering.
Luminar to Supply Plus
Luminar (Nasdaq: LAZR), a leading global automotive technology company, and Plus, a global provider of highly automated driving and fully autonomous driving solutions, announced a partnership to advance highly automated driving and safety systems for commercial vehicle manufacturers. Under the agreement, Luminar will be the exclusive provider of mid- to long-range lidar for PlusDrive, Plus's factory-installed assisted driving system for commercial vehicles. In parallel, Plus will be the exclusive third-party provider of AI-based enhanced driver assist software for Luminar's solution for commercial vehicle OEMs.
"Trucking is a key emerging market for Luminar, and the same products and technology we've successfully executed on for our production consumer vehicle programs are beginning to be deployed on commercial vehicles as well," said Luminar Founder and CEO Austin Russell. "We see Plus as a new strategic partner for us to enable enhanced safety and autonomous capabilities for production commercial vehicles at even greater scale, in light of their commercial success with some of the largest companies in the industry."
Luminar's Iris lidar is a first-of-its kind, automotive grade sensing solution that enables high-performance, long-range detections. In addition to production consumer vehicles, Iris uniquely meets the stringent performance, robustness, and reliability requirements for class 8 commercial trucks. Ultra long-range visibility is critical for trucking for both safety and comfort, and Luminar's lidar is capable of seeing as far as 600 meters ahead. This represents as much as 20 seconds of visibility ahead at highway speeds to ensure even fully-loaded trucks can smoothly come to a safe stop when required. This provides a step-function improvement for ADAS systems while enabling the necessary foundation for fully autonomous driving.
"The partnership between Luminar and Plus unlocks the tremendous business value of next-generation safety and highly automated driving systems for vehicle manufacturers and fleets alike. Luminar will enable PlusDrive to achieve new heights in sensing at further distances and at highway speeds. This will enable the scalable commercialization of driver-in technology today and accelerate our customers' path to full autonomy tomorrow," said David Liu, CEO and Co-Founder at Plus.
Plus's driver-in, L2++ solution, PlusDrive, which enables supervised autonomy is already commercially available and used to deliver freight by some of the largest fleets in the world today. PlusDrive uses components such as lidar, radar, and cameras from award-winning manufacturers to see 360 degrees around the vehicle and hundreds of meters ahead. The AI-based software processes the data, predicts the behavior of surrounding vehicles, and then safely maneuvers the vehicle. It automatically handles stop-and-go traffic, lane changes, lane merges, nudging when next to an oversized vehicle, and staying centered in the lane while the driver remains alert and attentive. New driving features are continuously added via over-the-air software updates.
Plus and Luminar will also aim to collaborate on Luminar's commercial vehicle insurance program, high definition mapping, and trucking sensor integration called Blade.
IAC Partners with AWF
The Indy Autonomous Challenge (IAC) announced that it will relaunch its Autonomous Challenge SIM races by partnering with the Autoware Foundation (AWF) to develop the official IAC racing simulation platform integrated into the AWF's open-source AWSIM. Autonoma, a start-up founded by former IAC university team members, will provide the advanced simulation modeling that replicates the real-world IAC racecars, integrated into AWSIM.
"By enabling faster iteration speed, our technology not only promotes competition, it equips the teams with the tools necessary to create meaningful breakthroughs that will shape our autonomous future."
In 2020-21 the IAC organized a series of autonomous SIM races which allowed 31 teams comprised of 40 universities across four continents to test their AI drivers and determine their readiness to compete in on-track competitions. IAC has gone on to host four historic oval competitions with one IAC team setting a world record for autonomous racing on an oval track reaching 180 mph at Las Vegas Motor Speedway January 7, 2023. That same team, PoliMOVE, also holds the world's fastest autonomous land speed record of 192.2 mph/309.3 kph over 1 km.
The IAC will re-launch its simulation races together with AWF to expand the number of university teams developing and training novel AI driving algorithms. The SIM races provide a highly accessible way for teams to participate in the IAC, breaking down barriers of funding or physical car availability. Teams will develop AI drivers to compete with others from around the globe. Additionally, this platform prepares teams to progress to the real-world, on-track competitions.
"Autoware Foundation's years of experience with open-source simulation and their global network of more than 18 universities makes them the perfect partner to enable a scalable platform for autonomous SIM racing," said Paul Mitchell, president, IAC. "This partnership will allow us to extend the boundaries of the IAC as the number of university teams will not be limited to the physical vehicles."
"This partnership expands the long-standing relationship between the Indy Autonomous Challenge and AWF," said Christian John, TIER IV North America President and AWF Strategic Planning Committee Chair. "We worked closely with IAC to enable the reference autonomy software on the Dallara AV-21 race car used in the first IAC competition at Indianapolis Motor Speedway, and now we'll enable IAC teams advance autonomous driving algorithms with state-of-the-art racing simulation based on AWSIM."
AWSIM is the open-source, Unity-based simulation platform for end-to-end autonomous vehicle testing developed by TIER IV and Robotec.ai used by AWF members to advance Autoware, the world's leading open-source software for autonomous driving. AWF is working closely with Autonoma, which was founded by previous IAC competitors from Auburn University and Politecnico di Milano. Autonoma is integrating its vehicle dynamics, tire dynamics, sensor models, vehicle interfaces, simulation framework, and 3D racetrack environments into AWSIM, allowing the IAC teams to test the performance of their autonomous software with high accuracy. Autonoma has been working closely with IAC university teams over the last year to develop and beta test the simulation to fit their exact needs, creating a "digital-twin" of the racecar and competition environments.
"By offering a highly accurate simulation platform, we empower teams to push the envelope of their software, safely and efficiently," said Will Bryan, CEO of Autonoma. "By enabling faster iteration speed, our technology not only promotes competition, it equips the teams with the tools necessary to create meaningful breakthroughs that will shape our autonomous future."
The IAC SIM racing platform is already available for current IAC university teams and will be available to new university teams later this summer. Teams interested in participating in IAC SIM racing events can reach out to simrace@indyautonomouschallenge.com.