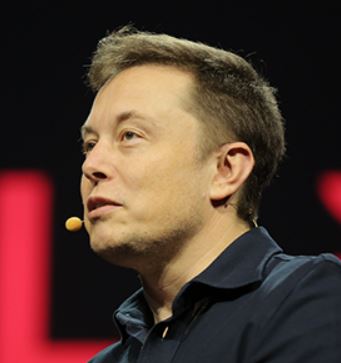 The Law Offices of D. Gill Sperlein reported that Elon Musk has settle with criticizer Randeep Hothi for $10,000.
Tesla CEO Elon Musk has settled a defamation case brought against him by Randeep Hothi, an outspoken critic and independent researcher who published original investigative work casting doubts on many of Tesla's claims about its technological capabilities, production capacity, and profitability. Hothi's longstanding criticism of Musk and his companies led to the dispute at the center of the case, in which Musk allegedly defamed Hothi in an e-mail to a reporter, accusing him of harassing and harming Tesla employees. Following lengthy and hard-fought litigation, in March 2023, Musk asked Hothi to settle the case. In a statement released today, Hothi announced that he accepted Musk's settlement offer.
"I brought this case to defend my work, clear my name, and send a message," said Hothi. "I believe I've accomplished that, thanks in no small part to Musk, whose own behavior over the last year has highlighted the need to scrutinize his every word and deed. This case was about taking a stand, not seeking fame or money. I feel vindicated."
Hothi's lawsuit followed a multi-year campaign by Musk attacking Hothi for his outspoken criticisms of Tesla. In April 2019, Tesla sought a restraining order against Hothi, alleging that Hothi struck an employee with his car in a Tesla factory parking lot. Hothi vehemently denied the accusation. When Hothi and his legal team successfully obtained a court order requiring Tesla to hand over video evidence of the alleged encounter, Tesla abruptly dropped its lawsuit in July 2019. Yet the following month, Musk e-mailed a reporter accusing Hothi of "actively harassing" and "almost kill[ing]" Tesla employees. That remark was later published and amplified to hundreds of thousands of people on Twitter. Musk's accusations prompted an outpouring of public support for Hothi, including from whistleblowers, researchers, journalists, and critics.
D. Gill Sperlein, one of Hothi's lawyers, said: "Last year, Musk famously promised that he would never 'settle an unjust case.' Yet, he has asked Mr. Hothi to accommodate him. We welcome Musk's belated acknowledgment that this case was just." Sperlein, who has represented Hothi since 2019, added: "Freedom of speech is undermined when the rich and powerful improperly act to silence and intimidate their critics."
In August 2020, represented by Sperlein, Hothi filed a defamation lawsuit against Musk based on his remarks. Musk attempted to dispose of the case by arguing that his accusations were protected speech, and hence should be dismissed under California's anti-SLAPP law. In January 2021, the trial court rejected Musk's arguments, holding that Hothi "has demonstrated the probability that he can succeed on the merits of his claim" because Musk's remarks were tantamount to an accusation of crime, and thus legally constituted defamation per se. In California, a plaintiff alleging defamation per se does not need to prove damages because harm is assumed, and juries are instructed they may award any sum they believe is reasonable, but no less than one dollar. Musk appealed, but a California Court of Appeal panel unanimously affirmed the trial court's refusal to dismiss the case in December 2021. Thereafter, the parties commenced discovery. Hothi accepted Musk's settlement offer on April 30, and is expected to request dismissal of the case on May 1, pursuant to the terms of the settlement agreement.The case is Hothi v. Musk, No. RG20069852 (Alameda Super. Ct.).
For more information on the case, contact:
D. Gill Sperlein, (415) 378-2625, gill@sperleinlaw.com