I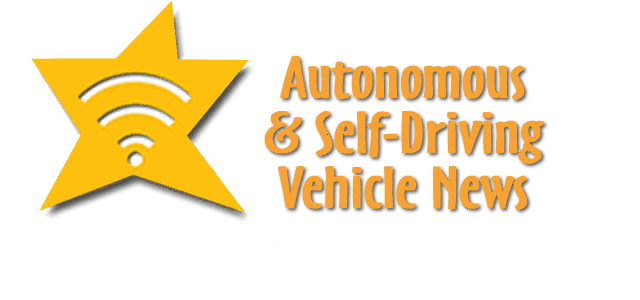 n autonomous and self-driving vehicle news are Cadillac, Tesla, Honda and ZF.
Cadillac Readies Hands-off Driving
Cadillac detailed the sensors and features of hands-off driving on the Cadillac CELESTIQ.
Autopiloted Tesla S Crash
Reports suggest that the Tesla S that hit the parked fire truck on 1-680 it was in self driving mode on February 18.
Honda to Show Autonomous Work Vehicle in Vegas
Honda announced it will showcase the new capabilities of the latest generation of its prototype Honda Autonomous Work Vehicle (AWV) to improve construction industry and worksite efficiencies at CONEXPO-CON/AGG 2023 in Las Vegas, March 14-18, 2023. Interested construction entities will have an opportunity to learn more about field testing the rugged off-road platform at their worksites.
"As we continue to advance the Honda AWV platform, we want to meet with potential business partners and companies at CONEXPO that are interested in field testing the vehicle at their worksite," said Jason VanBuren, systems engineering manager at American Honda Motor Co., Inc. "We believe the Honda AWV can be a valuable solution to supporting construction teams while also enhancing worksite efficiencies and safety. Leveraging Honda's decades of experience developing reliable, safe and clean mobility technology, we aim to address issues such as labor shortages and improved environmental performance."
The fully programmable all-electric Honda AWV leverages the company's emerging advanced autonomous technology to create a rugged off-road work vehicle that is designed to support construction-related activities and enhance workforce productivity. With the ability to operate autonomously – or manually via remote control – the Honda AWV could provide a wide range of services to industries that need autonomous operation or delivery solutions, especially where workforce constraints make other solutions impractical. The company is also exploring the development of attachments and tools that could make the vehicle a suitable platform for many work environments.
Honda successfully field tested the second-generation Honda AWV at a large-scale solar construction site in the Southwest U.S. Based on real-world testing, the company is now introducing the third-generation Honda AWV which features a number of enhancements.
Key features of the third-generation Honda AWV include:
Increased bed size to 2 pallets and greater loading capacity of 2000 pounds
Improved navigation in locations where GNSS (global navigation satellite system) service is weak or unavailable through the use of LiDAR sensors
Simplified tablet-based programming interface and cloud connectivity
Higher speed in autonomous mode – up to 10 miles per hour (mph)
Increased battery size and longer operating time of up to 10 hours
Enhanced avoidance function for vehicles stopped on road
Lower bed for easier loading and improved ergonomics
The Honda AWV employs a suite of sensors to operate autonomously, using GPS for location, radar and lidar for obstacle detection and cameras for remote monitoring. Previous field tests have also successfully verified that multiple Honda AWVs can transport and deliver construction materials and supplies at precise points along a pre-set route. The vehicle leverages Honda's extensive portfolio of mobility technologies, using common components from its automobiles and other products.
Honda Autonomous Work Vehicle third-generation specifications
Honda anticipates further improvements to performance and design specifications as the development of the prototype Honda AWV continues to progress.
Vehicle dimensions
W: 51in (1300mm) x L: 119in(3025mm) x H: 81in (2052mm)
Bed size
101in (2560mm) x 51in (1300mm)
Unladen vehicle weight
1765 lbs.
Maximum loading capacity
2000 lbs.
Speed

Autonomous driving: Max 10mph
Default by remote control: 2.5mph

Minimum turning radius
11.4ft
Battery size
18.6kWh
Range at maximum loading capacity
Up to 28 miles depending on the use case
As Honda aims to commercialize AWV, the company is looking for partners to participate in field testing, as well as to improve functions and enhance services, especially in the areas of:
Product distribution
Product support / after-market sales
Software and attachment development
ZF Cubix Road Ready
In the beginning of 2023, the first production vehicles with the new ZF cubiX software have been rolling on the roads: The Lotus Eletre electric SUV from the Geely Group has been delivered to the first customers since February. From the middle of the year, the vehicle will be available in Europe. ZF's software controls all chassis functions such as brakes, front and rear axle steering, and active roll stabilizers as well as the electric drive of the new sports car. Further production start-ups of the innovative ZF software will follow from 2023.
"With the series premiere of our cubiX software, we impressively demonstrate our system competence for vehicle dynamics of software-defined vehicles," says André Engelke, Head of the Vehicle Motion Control System House at ZF. "We can harmoniously control the entire longitudinal, lateral and vertical dynamics of the vehicle according to Lotus' specifications. The system know-how from the entire ZF Group meets decades of experience in the fields of braking and steering systems, active dampers, and driveline technology."
Conductor for vehicle dynamics
The cubiX software optimizes driving behavior with a view to comfort, dynamics and efficiency and also forms the basis for progressive driver assistance systems. As ZF's first pure software product, cubiX offers another decisive advantage: The platform is compatible with various actuators such as dampers, brakes or rear-axle steering – regardless of the manufacturer or the specific design. This gives manufacturers the flexibility to implement different model series with one and the same control platform without additional integration effort.
Future updates or upgrades to the software can be carried out "over-the-air" – i.e. wirelessly without a visit to the workshop. In this way, the software remains up to date throughout the vehicle's life, meaning that additional functions can always be added after the vehicle has been delivered.
Architecture change in the software-defined vehicle
cubiX is an example of a decisive trend on the way to the software-defined vehicle: away from the many individual controls of hardware components, towards overarching domain and zone architectures. This development takes into account the increasing complexity of automotive control software. Until now, dampers, brakes or rear-axle steering have each had their own control unit that has had to be integrated into the overall architecture of the vehicle.
The new electrical and electronic vehicle architectures bundle all the software for a specific functional area of the car – known as the domain – on a central control unit. "This overarching control saves vehicle manufacturers effort as well as compromises in fine-tuning and driving dynamics in terms of vehicle performance, comfort and efficiency. At the same time, it gives them the chance to combine complex assistance systems," explains André Engelke. "With cubiX, we have such software that can be perfectly integrated into the new architectures."
cubiX was developed at multiple ZF sites globally (Germany, Czech Republic, Romania, UK, India, and China), the application project driven out of Region Asia Pacific.