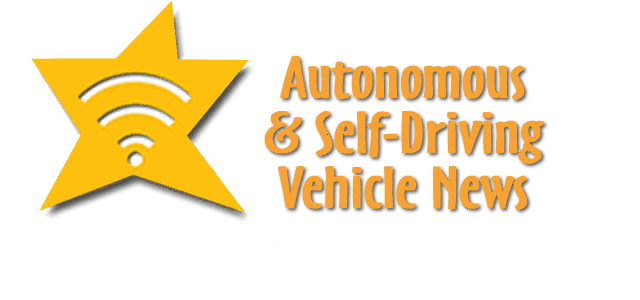 In autonomous and self-driving vehicle news are Ambarella, Hyperview and Trimble.
Ambarella Picked by Hyperview
Ambarella, Inc. (NASDAQ: AMBA), an edge AI semiconductor company, and Hyperview, an autonomous driving tech company,  announced that Hyperview has selected Ambarella's CV3-AD family of AI central domain controller systems-on-chip (SoCs) to develop high performance computing (HPC) autonomous driving platforms. The focus of this development will be on pairing CV3-AD SoCs with Hyperview's software stack to provide production-ready perception, automated driving and parking solutions, for implementation by Tier-1s and OEMs in autonomous driving systems. Through this initial cooperation, the two companies seek to address the needs of the global automotive market.
Building on its experience in full-stack autonomous driving technologies, Hyperview is combining its advanced hardware design, software algorithm and system integration capabilities with Ambarella's scalable, high performance and power efficient CV3-AD family of AI central domain controller SoCs. This combination enables the integration and implementation of high-level autonomous driving systems and applications.
Empowered by the Ambarella CV3-AD family of SoCs, Hyperview's automated-driving central domain control unit (DCU) can now collect more comprehensive sensing data and improve processing speeds, thereby increasing recognition accuracy and realizing more autonomous driving functions. The CV3-AD SoC family integrates Ambarella's next-generation CVflow® AI computing architecture, which provides optimal processing for Hyperview's perception and planning algorithm, due to its higher software execution efficiency and lower power consumption compared with GPU and DSP architectures. The CV3-AD's 5nm process technology further reduces the power consumption of the system. The end result is that Hyperview's CV3-AD-based central DCU can drastically simplify automotive thermal-management design and lower power management complexity, while decreasing system costs and the mechanical complexity of vehicles.////
Trimble Tech Powers Nissan's ProPILOT
Trimble (NASDAQ: TRMB) announced today that Nissan Motor Co. Ltd. will use Trimble RTX® technology as its high-accuracy positioning source, enabling the hands-off and guided freeway driving capabilities of the ProPILOT Assist 2.0* driver assistance system, available initially on the 2023 Nissan Ariya.
While positioning with standard Global Navigation Satellite System (GNSS) signals may drift up to 10 meters (25 feet), Trimble RTX provides higher accuracy and enables consistent lane determination for driving applications. This makes Trimble RTX a key component for many of the latest driver assistance systems like the ProPILOT Assist 2.0. Increasingly being used on freeways, lane-level accuracy via advanced driver assistance systems (ADAS), where the driver is still the ultimate decision maker, is a key enabler in the journey to fully autonomous solutions.
The ProPILOT Assist 2.0 system enables hands-off driving while cruising in a single lane. When the vehicle approaches a road divide, or when passing a slower vehicle is possible, the system judges the appropriate timing of branching off or passing based on information from the navigation system and 360-degree sensing. Intuitive audio and visual guidance is given to the driver, who is then prompted to put both hands on the steering wheel and confirm the operations.
Trimble's positioning solution, underpinned by its integrity monitoring capabilities, enables consistent lane-level positioning in complex, real-world driving environments. As with any current steering system, the driver must remain alert and attentive at all times.
The Trimble RTX network is supported by a globally redundant and resilient infrastructure—backed by a team of ISO 20000 certified network engineers and IT specialists, monitoring operations around the clock to ensure optimal signal performance and reliability for drivers who will depend on it. Trimble's RTX positioning technology can provide decimeter-level accuracy in seconds, making it an ideal solution for autonomy applications, including automotive driving, when accuracy, speed of convergence and accessibility to a single global network matter.
*ProPILOT Assist 2.0 can't prevent collisions. Driver at all times responsible to maintain safety by monitoring traffic, controlling vehicle, and if needed steer, brake or accelerate. System works only when lane markings detected and does not function in all weather, traffic and road conditions. See Owner's Manual for safety information. NissanConnect Services subscription required. See www.nissanusa.com/connect/legal.
About Trimble Autonomy 
Trimble Autonomy delivers leading positioning and orientation technology to major industrial markets worldwide. This approach to autonomy is built on decades of engineering expertise, system intelligence and field-proven solutions, covering billions of acres and millions of miles. Trimble's autonomous technology enables advanced action in any environment, designed to meet the unique needs of our customers no matter where they are on their autonomy journey