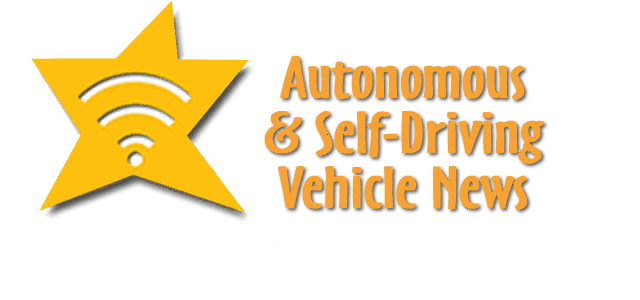 In autonomous and self-driving vehicle news are Cruise, Aurora, Baidu and Pony.ai
Cruise Cruises in Three Cities
Cruise announced via Tweet it is now driverless in three cities— SF, Austin, and Phoenix.
Aurora Intros Driver Beta 5.0
Aurora Innovation, Inc. (NASDAQ: AUR) released Aurora Driver Beta 5.0, the latest version of its integrated hardware and autonomy system, to its autonomous trucking fleet in Texas. With a more performant Aurora Driver, Aurora advances toward commercial launch and continues to increase its weekly hauls of freight for pilot customers like FedEx, Uber Freight, Werner, and Schneider.
Safe and reliable autonomous driving, while being courteous and also handling the nuances of the road, is essential to launch commercial operations at scale. Aurora Driver Beta 5.0 unlocks key safety-critical and increasingly complex highway driving capabilities, enabling the Aurora Driver to autonomously operate in more scenarios. These new capabilities include:
Detecting and appropriately responding to emergency vehicles like ambulances, fire engines, and law enforcement vehicles.
Safely re-entering traffic after resolving a system problem that prompted the Aurora Driver to pull over to the shoulder.
Navigating lanes with temporary barriers, a typical scenario in construction zones.
Advancing toward "Feature Complete"
The Aurora Driver is the autonomy system that underpins Aurora Horizon, Aurora's subscription-based autonomous trucking service. Aurora's quarterly beta releases debut new capabilities of the Aurora Driver, which are reflected in the Aurora Horizon roadmap to commercial launch, and bring the system closer to "Feature Complete." Aurora expects to reach "Feature Complete" at the end of Q1 2023, which will indicate the capabilities required for commercial launch have been implemented in the Aurora Driver and all policy interventions have been removed.
"We are already demonstrating the value an autonomous trucking product can bring to our pilot customers as we continue to deliver loads across Texas each day," said Chris Urmson, Co-Founder and Chief Executive Officer at Aurora. "Launching our latest beta release moves Aurora one step closer to a commercial-ready product and helps to prepare us for the scaled deployment of Aurora Horizon across the country."
In the past year, Aurora introduced five beta releases, each one bringing Aurora closer to commercial launch. The initial beta release introduced foundational driving capabilities such as merging and lane-changing at highway speed and unprotected left-hand turns. Aurora built upon these in 2022, unlocking increasingly complex capabilities each quarter, including:
Beta 2.0: Construction zone navigation – reacting to temporary signs that signal temporary speed limits, closed lanes, and the presence of construction workers.
Beta 3.0: Fault Management System (FMS) – identifying and responding to a system problem by safely pulling over to the shoulder.
Beta 4.0: Unexpected and potentially dangerous situations – circumventing debris on the road.
After reaching "Feature Complete," the Aurora Driver will then undergo an extensive validation phase where its capabilities will be refined and readied for driverless commercial operation, set to launch in 2024. Aurora Driver Beta 5.0 is also powering Aurora's ride-hailing fleet, which continues testing in the Dallas-Fort Worth area.
Faction Tech Delivers Driverless in SF for Cocola Bakery in 3 Wheelers
Faction Technology, Inc., a driverless-technology company offering solutions that solve inefficiencies in micro-logistics and vehicles on demand, announced it is bringing driverless delivery to portions of the San Francisco Bay Area. Faction's first partner is Cocola Bakery, which is using Faction to reliably deliver to its customers around the metro region. Deliveries will be made ​​in lightweight, electric vehicles based on three wheel EV platforms from Arcimoto, Inc. (NASDAQ: FUV) and from ElectraMeccanica (NASDAQ: SOLO). Since July, Faction has made regular deliveries to the bakery's customers and it's now looking to add additional delivery partners in the coming months.
Equipped with Faction's DriveLink® and TeleAssist® technologies, the company's vehicle fleet combines autonomy with remote human teleoperation to carry out its deliveries. These technologies allow Faction to provide businesses like Cocola Bakery with a delivery service that seamlessly delivers goods via a driverless fleet in an affordable, safe, and predictable way.
"Cocola Bakery and our customers have been ecstatic with the services Faction has provided us so far," said Amir Aliabadi, CEO of Cocola Bakery. "We are now able to quickly, affordably, and reliably deliver our products to customers around the Bay Area, something we couldn't easily accomplish before due to inconsistent gig-worker services."
Through this initial launch, Faction continues to develop the technology powering its remote and driverless delivery solutions. New customer routes are first qualified with vehicles using safety drivers, in addition to being supervised by TeleAssist operators. System performance and road data are collected during every delivery to aid Faction in consistently improving its technology and further expanding its services for Cocola Bakery and future customers.
"Our partnership with Cocola is just the beginning of what we have planned for Faction," said Faction CEO, Ain McKendrick. "We're achieving our cost and delivery targets while securing the data necessary to bring Faction and our technology to more partners in the coming year. The next phase is to make our services available to additional commercial customers in the Bay Area – restaurant chains, hardware stores, auto parts stores, and others – to maximize the use of our operating fleet while streamlining delivery in an affordable, reliable, and seamless way."
Faction is expanding its delivery services within the San Francisco Bay Area, and is currently opening up driverless delivery for other partners starting at under $2 per mile. Businesses interested in Faction and what its technology can do for them should contact Faction with the information below.
Baidu Fully Driverless in Beijing
Baidu,  a leading AI company with strong internet foundation, announced a major step forward for its autonomous ride-hailing business in Beijing, as the company has been granted the Chinese capital's first-ever license to test drive fully driverless vehicles on public roads, with no driver or safety operator in the car.
Earlier this week, Baidu also announced a major expansion of its commercialized fully driverless robotaxi service in Wuhan, tripling the size of its operation area, increasing the number of robotaxis in service and expanding operating time to include key evening hours.
These two moves together mark a major milestone on Baidu's ambitious autonomous ride-hailing roadmap, as the company plans to put an additional 200 fully driverless robotaxis into operation across China in 2023, aiming to cover the largest fully driverless ride-hailing service area in the world by the end of the same year.
By receiving Beijing's first license to test vehicles with no driver or safety operator in the car, Baidu is one step closer to providing fully driverless ride-hailing service to residents in the capital city. A total of 10 fully driverless test vehicles will travel across a 20 square kilometer area in Beijing Yizhuang Economic Development Zone, covering a series of complex urban road scenarios. With the start of test drives in Beijing, the cumulative area of operation and testing for Baidu's fully driverless fleet now covers a total area of over 100 square kilometers across China.
In Wuhan, with its most recent expansion, Baidu's autonomous ride-hailing service platform Apollo Go now covers an area of 130 square kilometers (50 square miles) in the city, serving a population of 1 million. The expansion extends the coverage of Baidu's fully driverless service from Junshan New Town to the third to fifth ring of Wuhan Economic Development Zone. At the same time, the operating hours of fully driverless robotaxi service in Junshan New Town have been extended to 7:00-23:00 in order to better meet the public's needs for evening travel. Baidu now becomes the first and currently the only vendor in China to provide commercialized fully driverless robotaxi service during evening hours.
Apollo Go has witnessed stunning growth in Wuhan over the past several months, having begun operations in the city in May 2022. Three months later, Wuhan became the first city in China to host commercial operation of fully driverless autonomous driving after Apollo Go upgraded its services in August. As one of the leading centers of automotive industry innovation in central China, Wuhan has been actively leading the way in enacting policies to support autonomous driving. At present, Wuhan has over 400 kilometers of roads fully enabled by intelligent networks, ranking at the forefront in China.
The speed of Apollo Go's expansion in Beijing and Wuhan is backed by Baidu's years of experience in autonomous driving technology. Drawing on a decade of R&D investments in this area, Baidu's mature technology and systems allow the company to deploy autonomous driving at scale. Baidu has accumulated more than 40 million kilometers of L4 autonomous driving test mileage and 3,477 autonomous driving patent families, holding the world record for number of autonomous driving patents for four consecutive years. In addition to Wuhan, Apollo Go currently provides commercialized autonomous ride-hailing services in cities including Beijing, Shenzhen and Chongqing. Apollo Go's service in Chongqing and Wuhan features driverless commercial operation, with no driver or safety operator in the car, making the company the first in China to operate fully driverless robotaxis in multiple cities. By the end of the third quarter of this year, the cumulative order volume of Apollo Go exceeded 1.4 million, ranking Baidu as the world's largest robotaxi service provider.
"Backed by the company's solid foundation in AI, Baidu provides a safe, intelligent and efficient autonomous driving technology system, from fully driverless operation to large-scale commercial operation," said Wang Chong, Chief Brand Officer of Baidu Intelligent Driving Group. "The generalization ability of Baidu's autonomous driving technology has progressed at a more advanced pace than expected. Now, the lead time to deploy autonomous driving technology in a new city is only 20 days."
Pony.ai Permitted Fully Driver in Beijing
Pony.ai, a leading global autonomous driving technology company, announced that it has been issued a fully driverless autonomous vehicle road test permit by the Beijing Intelligent Connected Vehicle Policy Pilot Zone. With this new permit, Pony.ai will deploy ten driverless robotaxis for testing in challenging urban traffic scenarios across a 20 square kilometer (7.7 square mile) area in the pilot zone in Yizhuang, Beijing. The autonomous vehicles will be tested without anyone in the vehicle; a safety officer will monitor the test vehicles remotely. As with the other regulatory approvals in Beijing over the last year, Pony.ai is in the first batch of only two AV companies.
In addition to receiving the driverless permit in Beijing, Pony.ai is also currently testing fully driverless vehicles in Guangzhou, laying the groundwork for future driverless applications and commercial operations.
Over the past year, the Beijing Intelligent Connected Vehicle Policy Pilot Zone has announced a number of industry-leading autonomous driving policies in succession. In October 2021, the pilot zone opened up autonomous driving unmanned road tests for the first time and divided "autonomous" testing into three stages: 1) "nobody behind the steering wheel but with a safety operator in the passenger seat", 2) "nobody in the front row, but with a safety operator in the back row", and 3) "fully driverless". The issuance of this permit represents that autonomous testing in Beijing has entered the third stage of "fully driverless". To enter this third stage, AV test vehicles need to have met strict technical and operational requirements such as test mileage and disengagement rate; Pony.ai's ten test vehicles successfully passed the tests without any safety issues.
This permit builds upon other recent autonomous driving milestones for Pony.ai in Beijing: in November 2022, Pony.ai received approval to test with a safety operator in the back seat of the car, without anyone in the front row (stage two of the three stages). In July 2022, Pony.ai received a permit to provide fare-charging robotaxi services with a safety driver in the passenger seat. In April 2022, Pony received a permit for non-fare charging robotaxi rides in Beijing and received a license to operate as a taxi service in Guangzhou, becoming the first and only AV company to receive a taxi license in China.