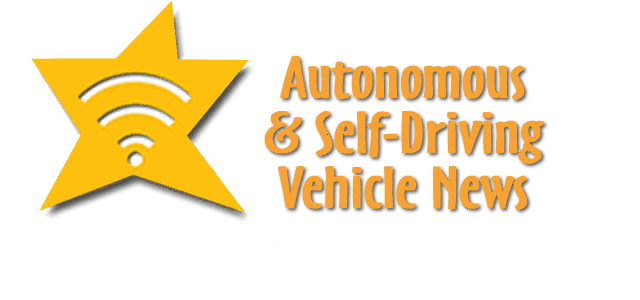 In autonomous and self-driving vehicle news are
Cepton, BMW, HERE, Aurora, dSPACE, TriEye and RoboSense.

Cepton Partners with TE Connectivity Warn Drivers of Unseen Hazards
Cepton, Inc. ("Cepton") (Nasdaq: CPTN), a Silicon Valley innovator of high-performance lidar solutions, ALP.Lab GmbH ("ALP.Lab"), an Austria-based technology provider of autonomous vehicle testing solutions and TE Connectivity, a world leader in sensors and connectors, have completed a proof of concept project that confirms the ability of an integrated system to warn drivers of unseen hazards ahead. Named "Periscope," the project successfully extended a driver's field of view by using lidar sensors mounted at the intersection to "look around the corner" and warn of a wayward pedestrian approximately five seconds before they would be visible otherwise.
Using Cepton's intelligent 3D lidar perception, ALP.Lab's expertise in system integration, testing and data analytics and TE Connectivity's vehicle-to-everything (V2X) solution, the three companies created a solution that communicates additional information about road conditions in real time to the vehicle providing more time to react to potentially dangerous situations and enhancing overall safety.
"The results from 'Periscope' are impressive," said Christoph Knauder at ALP.Lab. "We tested a scenario where a pedestrian around a corner started to cross the road and thus stepped into the lane of the approaching test vehicle. The driver was able to be warned of the approaching pedestrian five seconds before the pedestrian became unblocked and appeared in his field of view. The high-resolution 3D sensing capabilities of Cepton lidars allowed us to generate smart analytics of the situation, while the V2X system by TE Connectivity enabled real-time communications to the vehicle, making it possible to drive an intelligent decision before it's too late. We believe 'Periscope' has proven the safety potential of smart infrastructure in the future of autonomous mobility. We look forward to extending our collaboration to test the solution in more use cases."
The companies are planning to collaborate on quantitative testing in the coming months to confirm this initial finding.
The project was carried out to address the alarming global issue of traffic accidents involving pedestrians or bicyclists. According to NHTSA, in 2020, "a pedestrian was killed every 81 minutes and injured every 10 minutes in traffic crashes." In the 2021 statistics published by the European Commission, "70% of total fatalities in urban areas are vulnerable road users."
While recent enhancements in advanced driver assistance systems (ADAS) are expected to help reduce crashes between vehicles and bicyclists, pedestrians, and e-scooters, the complexity of road conditions today leaves a critical gap where not all road users are within the vehicle's field of view when early warning is needed. This reduces the ability of the vehicle to react and prevent potential collisions.
"Periscope" was precisely designed to expand the awareness of a vehicle and its driver of the overall traffic situation beyond visible surroundings and the onboard sensors' reach via real-time communications of high-precision, smart data collected from the infrastructure.
In this joint project, the three leading technology innovators combined their world-class expertise to deliver an integrated V2X solution:
Cepton provided high-precision perception through its Helius® Smart Lidar System, which combines high-performance lidar sensors with edge computing and perception software to deliver real-time, 3D object detection, classification and tracking day and night.
ALP.Lab spearheaded the overall system integration and testing. Its proprietary software translated the perception data output from Cepton's lidar system into Collaborative Awareness Messages (CAM), which provide a driver vital information about traffic flow, vehicle position, driving speed, driving direction etc. ALP.Lab also provided the testing area and infrastructure for "Periscope."
TE Connectivity completed the solution with V2X hardware components in the car and in the surrounding infrastructure, which allow the transmission of CAM to any vehicle. TE Connectivity also provided technology for an on-board display of the vehicle's location and any potential road hazards.
"We are thrilled to announce the successful completion of 'Periscope,' in collaboration with ALP.Lab and TE Connectivity," said Cepton CEO and Co-founder Dr. Jun Pei. "NHTSA revealed that 6,516 pedestrians were killed in traffic accidents in 2020, and that's a heart-rending figure. We believe proactive safety measures should be taken to protect vulnerable road users, and that's why we invested our efforts in proving how enhanced intelligence in infrastructure can, in turn, make vehicles smarter and safer. Through the lens of 'Periscope,' we can see that the increased connectivity between vehicles and infrastructure can help keep everyone safe on the road. I believe that is also a crucial step towards preparing our society for the future adoption of fully autonomous driving."
Ralf Klaedtke, CTO Transportation Solutions at TE Connectivity, says, "The results of the V2X 'Periscope' are yet another proof point that V2X and sensing technology is ready to save human lives in road traffic every day. V2X communication will be the breakthrough technology to advance the safety of autonomous driving and intelligent future mobility. This technology will play a key role in TE's future."
Gerhard Greiner, Managing Partner from ALP.Lab, adds, "To enable safe and secure testing of automated driving technologies is our core competence. Therefore, we are happy to bring together global players to implement and demonstrate future vehicle technology in Austria."
BMW Uses HERE HD Live Maps for Hands-Free Driving
HERE Technologies, the leading location data and technology platform,  announced that the BMW Group is utilizing the HERE HD Live Map, HERE's high-definition map, to enable hands-free driving in the United States and Canada. HERE is one of the world's first companies to provide high-definition maps for Level 2+ automated driving capabilities in series production vehicles. This is the result of a long-standing collaboration between BMW and HERE on next generation mapping capabilities.
7 Series is the first BMW series production vehicle to use HERE HD Live Map for hands-free driving.
BMW first introduced hands-free driving at a maximum speed of 85 mph in 2018. Now, the all-new 7 Series is BMW's first production vehicle with SAE Level 2+ automated functionalities. With the HERE HD Live Map onboard, this function enables hands-free driving on interstates and highways, provided drivers remain focused on the road ahead and ready to take control. Additionally, the HERE platform provides functionality for the vehicle's navigation system to display in real-time where the SAE Level 2+ function can be activated safely. Over time, the HERE HD Live Map will be integrated in additional BMW models as automated driving capabilities increase across vehicles, roadways, and regions.
"A digital HD map is essential for highly automated driving. HERE HD Live Map is rich and reliable: it provides road geometry, route profile, and traffic signs – all on a global scale," said Dr. Nicolai Martin, Senior Vice President Driving Experience at BMW Group. "We have been working with HERE for many years to bring highly automated driving to market, and we are no thrilled to see the result of our collaboration finally come to life. Together, we are going one step further in delivering on our promise to provide a superior driving experience to our customers."
"We're delighted to see our HERE HD Live Map enable automated driving at Level 2+ for BMW series production vehicles. This collaboration demonstrates the value of maps for highly automated driving. We look forward to supporting the expansion of Level 2+ to all types of roads," said Fred Hessabi, Executive Vice President and Chief Customer Officer at HERE Technologies.
HERE HD Live Map: a key component to automated driving safety and user comfort.
The HERE HD Live Map consists of rich, highly accurate and fresh layers of data to support the vehicle in knowing exactly where it is on the road and what road features lie ahead. The lane-level data serves as a redundant source of information to the on-board sensors, providing additional quality assurances for the system. HERE HD Live Map helps a vehicle to proactively adjust its behavior to upcoming road characteristics.
BMW 7 Series utilizes Predictive Routing and HERE Real-Time Traffic.
Like the BMW iX, the all-new BMW 7 Series also features HERE Predictive Routing, a cloud-based routing functionality that learns individual driving patterns to propose more personalized journeys. In addition, the all-new BMW 7 Series uses HERE Real Time Traffic across 70 countries. The service delivers drivers detailed information on traffic congestion with lane-level precision and potential road hazards ahead, with automatic re-routing capabilities, helping drivers stay safe and save time
Aurora Partners with Ryder for Maintenance
Aurora Innovation Inc. (NASDAQ: AUR), a leading autonomous vehicle company, and Ryder System, Inc. (NYSE: R), a leader in supply chain, dedicated transportation, and fleet management solutions, announce a strategic collaboration to pilot on-site fleet maintenance. With Ryder technicians embedded at Aurora's terminal in South Dallas, the goal is to support the current pilot operations and prepare for commercial operation at scale.
Autonomous technology has unprecedented potential to optimize vehicle utilization. However, higher utilization means autonomous trucks will require more frequent preventative maintenance and immediate access to corrective maintenance. These unique service needs make on-site maintenance at Aurora's terminals essential as the company moves toward the commercialization of autonomous trucks.
"Collaborating on this customized solution with Aurora advances our shared goal of facilitating the commercialization of autonomous technology. It's a critical next step toward our vision to build the key service elements that will support the safe deployment of autonomous trucks across the U.S.," says Karen Jones, executive vice president, chief marketing officer, and head of new product development at Ryder.
As part of the pilot, Ryder will embed skilled technicians to work alongside Aurora technicians at Aurora's South Dallas terminal to:
Maintain Aurora's fleet of autonomous Class 8 tractors, including inspections, preventative maintenance, and repairs.
Inspect and maintain trailers for pilot hauls and compliance with DOT standards.
Collaborate with Aurora to minimize downtime and improve maintenance operations.
"Teaming up with Ryder's sophisticated maintenance team will help to unlock the potential of autonomous trucks for around-the-clock operation. This collaboration will add value to our pilot customers and ultimately strengthen our commercial product, Aurora Horizon," says Kendra Phillips, vice president of service delivery at Aurora.
Ryder's nearly 90 years of fleet maintenance experience will be instrumental as Aurora prepares to deliver Aurora Horizon. Aurora expects on-site maintenance in its terminals to be particularly significant as it increases pilot customer hauls to 100 per week, which it anticipates reaching at the end of 2023.
"As we co-develop our playbook for on-site maintenance at our terminals, we look forward to collaborating with Ryder on other services like roadside assistance and terminal operations to develop autonomous service delivery at scale," adds Phillips./
dSPACE Supports IAC
-dSPACE, one of the world's leading providers of simulation and validation solutions, announced that it is supporting the Indy Autonomous Challenge (IAC) as the event's Exclusive On-Vehicle Computer Technology Sponsor. The IAC organizes racing competitions among university affiliated teams from around the world to program fully autonomous racecars and compete in a series of history-making events at iconic tracks. dSPACE is providing the AUTERA AutoBox in-vehicle prototyping and data recording system that acts as the central computer in all vehicles, enabling fully autonomous operation of the cars on the racetrack.
The goal of the IAC is to bring together universities and technology thought leaders in the field of autonomous driving to support the next generation of engineers who will develop innovative solutions for high-performance autonomous vehicles that can handle edge-case scenarios in tough, real-world environments.
With the AUTERA AutoBox, dSPACE provides the robust, high-performance central computer that reads and processes sensor data from lidar, radar, and cameras, as well as from automotive buses and networks. The special feature of the AUTERA hardware is its unique combination of high computation power and a best-in-class data bandwidth (50 Gbit/s) in a compact form factor.
"dSPACE is proud to provide the 'brain' of the IAC racecars with AUTERA and looks forward to seeing how the solution proves itself in the very demanding racing environment. At the same time, it is exciting to experience how the student teams perform in this unique development lab in digital engineering, everyday testing, and in the races," says Peter Waeltermann, President of dSPACE Inc.
"A partner like dSPACE, with its extensive experience in the development of autonomous vehicles, is a tremendous asset for the IAC," said Paul Mitchell, President, Indy Autonomous Challenge "The dSPACE technology is a critical piece to the puzzle that allows our university teams to test the limits of high-speed autonomous driving."
The next competition will be the Indy Autonomous Challenge Powered by Cisco at the Texas Motor Speedway on November 11. The Autonomous Challenge @ CES will follow on January 7, 2023, at the Las Vegas Motor Speedway as part of CES 2023, the world's most influential technology event. You can find dSPACE in CES booth #4417, and at the IAC in booth #3601.
dSPACE is supporting the Indy Autonomous Challenge (IAC) as the event's Exclusive On-Vehicle Computer Technology Sponsor and provides its AUTERA AutoBox solution for in-vehicle prototyping and data recording.///
TriEyce Intros SEDAR
TriEye, a global technology company specializing in cost-effective, next-gen imaging and 3D solutions announces the launch of its proprietary SEDAR platform. It is designed to transform sensing in the automotive sector, and emerging markets in robotics, commercial vehicle applications, consumer, and mobile devices.
Backed by investors including Intel, Samsung, and Porsche, TriEye's SEDAR (Spectrum Enhanced Detection and Ranging) platform leverages Short-Wave Infrared (SWIR) to offer 2D imaging and 3D determinative depth sensing at a fraction of the cost of other sensor systems, such as Lidar in automotive. The SEDAR platform delivers a step-change in the level and quality of information provided to enable entities including vehicles, robots, and mobile devices to understand their surroundings in any condition and lighting.
"The TriEye SEDAR platform is poised to transform the sensing industry with its unique combination of attributes," explains Avi Bakal, TriEye CEO and Co-Founder. "Developed through a decade of research at Hebrew University in Jerusalem, SEDAR combines a SWIR image sensor and laser illuminator on a single platform, which delivers unmatched high spatial resolution long-range imaging and depth sensing in all lighting and weather conditions. Smaller in size, higher in resolution and easier to integrate than other sensor technologies, SEDAR provides an entirely new sensing modality".
SEDAR is built on the revolutionary TriEye CMOS (Complementary Metal Oxide Semiconductor)-based HD SWIR sensor and delivers a multi-beneficial, automotive-grade off-the-shelf solution to significantly enhance safety and operating performance in ADAS (Advanced Driver Assistance Systems) and AV (Autonomous Vehicle) applications. The system can be seamlessly integrated with existing ISP and AI algorithms, removing the barriers of training and need to develop new object classification algorithms, and is unaffected by other illumination sources, including sunlight and light from other devices and oncoming vehicles.
"By reducing the system cost compared with Lidar by more than a factor of ten and providing a technology capable of enabling a vehicle to sense the world around it, monitor its environment and react accordingly, within affordable reach of all automotive manufacturers, TriEye's proprietary SEDAR system will democratize advanced road safety," asserts Bakal.
TriEye's intensive development program has endowed SEDAR with the ability to operate with complete effectiveness at distances of more than 200 meters, making it ideal for the global automotive sector. The company's engineers have also been able to optimize the performance for other shorter-range applications with a wide field of view, such as commercial, industrial, robotics, mobile and consumer.
"The SEDAR platform is fully scalable and thus meets the needs of a wide range of sensing applications," reveals Bakal. "SEDAR provides a readymade bolt-on solution to deliver a step change for commercial vehicles operating in busy and potentially hazardous environments such as construction, agriculture and mining. And the platform is equally eminently suited to enhancing the performance of consumer products such as vacuum and lawnmower robots and support smartphones and other head-mounted mobile devices in augmented and virtual reality applications."
RoboSense Launches New Products
RoboSense, a world-leading provider of Smart LiDAR Sensor Systems, held a new product launch and Tech Day event. During the conference, RoboSense officially launched RS-LiDAR-E1 (E1), a flash solid-state LiDAR that sees 360° based on its in-house, custom developed chips and flash technology platform. Also debuted was the only China National Accreditation Service (CNAS) recognized on-board LiDAR lab of the industry to date, and held the unveiling ceremony of the smart manufacturing joint venture, Luxsense, jointly with Luxshare-ICT, a domestic leading electronics manufacturer.
RoboSense launched E1, the first automotive-grade flash solid-state LiDAR. It serves as a new product platform featuring area array transceiver technology with application-specific developed chips as the core. E1 is designed for large-scale series production with a simple bill of materials including no moving parts, and excels in all the three aspects of detection performance, cost efficiency and automotive-grade safety and reliability of LiDARs. As a key piece to realizing the core functions of autonomous driving, E1 will assist partners to further bridge the gap in smart driving perception and improve the all-scenario perception capability of automated and autonomous vehicles.
4 core features of E1
Horizontal FOV of 120°, which ensures 360° coverage area without blind zone using minimum sensors.
Vertical FOV is designed to be 90°, to allow the perception area to cover both blind zones on the ground and lateral vision.
Ultra-high frame rates of over 25Hz, capturing target objects' motion states and predicting their moves faster.
Detection range of 30m @10%, which enables better perception planning control.
E1 uses RoboSense's first in-house, custom chips for flash solid-state LiDAR platform and its first 2D electronic scanning technology. With highly integrated chips that incorporate the three core components of transmission, reception, and processing, E1 greatly streamlines the circuit design and production processes, creating the performance and cost advantages necessary for the durability and reliability requirements of blind spot LiDARs in the automotive market.
To ensure product performance and rapidly improve production capacity, RoboSense launched the first and only CNAS certified LiDAR lab to analyze LiDAR and their components and developed a complementary smart manufacturing system to produce this high-tech, precision sensor.
During the event, leaders of RoboSense and Luxshare jointly held the unveiling ceremony of Luxsense. Investment in the first phase of RoboSense smart manufacturing system exceeded 1 billion RMB cumulatively; the plant area exceeds 55,000 square meters including nearly 20 automated production lines built with highly intelligent production software to achieve a top-level production efficiency of "a LiDAR every 12 seconds" and guarantees capacity by connecting our Shenzhen, Dongguan and Guangzhou plants.
Additionally, RoboSense announced a new strategic financing round which attracted top industry investors. In particular, industry investors in this new financing round include car companies with self-owned brands, emerging automakers, top luxury supercar brands, leading commercial vehicle companies, supply chain pioneers and the tier 1 institutions. Greatly empowered by capital investments from the industry, RoboSense gained unprecedented momentum and sustainability.