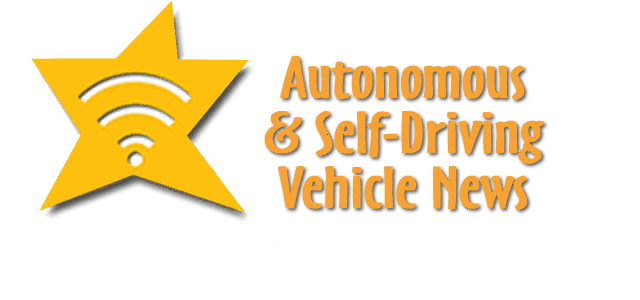 In autonomous and self-driving vehicle news are Gatik, Kodiak,Wejo, MicroVision, Aurora, May Mobility, UL Solutions,Cyngn and PreAct.

Gatik's Kumavat Makes Inc.'s List
Gatik the market leader in autonomous middle mile logistics is proud to announce that the company's Co-founder and Chief Engineer, Apeksha Kumavat has made Inc.'s 2022 Female Founders 100 List. This accomplishment comes hot on the heels of Kumavat being named to the 2022 Automotive News Rising Stars list and being named one of Silicon Valley Business Journal's 40 under 40.
Kodiak & Werner Pilot Autonomous Lane
Kodiak Robotics, Inc., a leading self-driving trucking company, today announced its collaboration with Werner Enterprises, one of the nation's largest transportation and logistics providers, to establish an autonomous trucking lane and to showcase how efficiently autonomous trucks can be used with a transfer hub model at truckports. The relationship commenced in August with a week-long pilot program in which a Kodiak truck, accompanied by a human safety driver at all times, completed four tours involving eight unique trips between Dallas and Lake City, Florida. Werner Enterprises also joined Kodiak's Partner Deployment Program, which helps carriers establish autonomous freight operations and seamlessly integrate the Kodiak Driver, Kodiak's self-driving system, into their fleet.
"Working with Kodiak enables us to efficiently incorporate new technologies into our business while giving us a competitive edge," said Werner's Senior Vice President of Van/Expedited Chad Dittberner. "We're eager to establish the hybrid model of drivers and ongoing autonomous lanes to create new and unparalleled levels of efficiency while staying focused on Werner's value of putting safety first."
During its pilot with Werner, Kodiak completed a total of 152 hours of driving time and achieved 100 percent on-time delivery performance. Werner had trailers ready for a Kodiak self-driving truck to pick up on both ends of the trip. Werner's local drivers completed the first-mile pickups and last-mile deliveries. This truckport model maximizes the amount of time the Kodiak Driver spends driving.
"Werner's vision for incorporating autonomous trucks into their future operations demonstrates a fundamental understanding of where autonomous technology fits within the trucking industry," said Don Burnette, Founder and CEO, Kodiak. "The Kodiak Driver is designed to do the often-undesirable highway portions of long-haul routes, allowing drivers to handle the deliveries that let them sleep in their own beds at night. We look forward to continuing our collaboration with Werner and introducing new permanent lanes together."
The joint effort with Werner Enterprises is the most recent carrier relationship to be announced by Kodiak. Earlier this year, the company announced partnerships with U.S. Xpress, 10 Roads Express and CEVA Logistics.///
Wejo Delivers DLIVEREE AV Prototype
DLIVEREE represents the next stage of evolution for AV-OS that will demonstrate how AV developers will be able to utilize connected car data that integrates real-time parameters, including the number of cars on the road, construction barriers, pedestrians crossing the street, cyclists, slippery roads, or other dangerous weather and road conditions. The prototype will also support the standardization of a common connected vehicle language for AVs to communicate real-time road settings, vehicle status and inform digital twin testing.
"To be clear, Wejo is not entering the race to develop autonomous vehicles but we are propelling AV adoption forward, and the prototype we are developing will demonstrate how Wejo's AV-OS can empower AV developers by rapidly accelerating innovation to realize the full potential of AVs," said Richard Barlow, Founder and CEO of Wejo. "We want to help reduce the 1.3 million deaths that happen each year on the road and the additional 8 million due to emissions. Instead of learning from historical data, our edge-based processing of live API data will provide intelligence on long-range conditions across traffic and roadways and democratizes access to live, real-time connected vehicle data, resulting in safe and efficient AV development – and truly autonomous AVs. We are ultimately supporting the creation of the most experienced driver on the road."
With access to trillions of data points from more than 85 billion journeys and approximately 19 million vehicles that represent activities on 95% of roads in America, AV developers, DOTs, and fleet operators will be able to better understand current vehicles' status and dynamics. This will include intended movements of vehicles (e.g., forthcoming lane change and exiting the highway) to make calculated instant decisions to maintain road safety alongside automated and non-automated vehicles on the road.
The DLIVEREE AV will showcase:
Enabling vehicle-to-vehicle communication (e.g., emergency stopping due to a hidden vehicle)
Use of cloud-based road intelligence (Real-Time Traffic Intelligence) to anticipate the road ahead (e.g., traffic build-up further ahead)
Capture of Light Detection and Ranging (LiDAR) and camera data for simulation, modeling and visualization
Intelligent internal and external displays based on Wejo intelligence and vehicle dynamics
DeepRoute.ai signed a strategic partnership with Guangdong Laboratory of Artificial Intelligence and Digital Economy (Shenzhen), also known as Guangming Laboratory, to work on autonomous driving, artificial intelligence, machine learning and cooperative vehicle infrastructure (CVI). DeepRoute.ai will also support cohorts of PhD researchers with autonomous driving and AI resources, research environments and industry expertise. We firmly believe this industry-university-research (IUR) collaboration will be constructive in pushing forward the development and broader applications of autonomous driving technology.
MicroVision's MAVIN DR Dynamic Range Lidar Class 1 Compliant
MicroVision, Inc. (NASDAQ:MVIS), a leader in MEMS-based solid-state automotive lidar and advanced driver-assistance systems (ADAS) solutions,  announced its MAVIN™ DR dynamic view lidar system as Class 1 laser product compliant. Class 1 laser products comply with laser safety standards and present no hazard to the eye or skin, according to the International Electrotechnical Commission (IEC). Achieving Class 1 compliance is a key milestone toward securing OEM partnerships, allowing MicroVision to begin sample sales and allowing potential customers to develop lean system architectures with unmatched system level safety guaranteed at lidar level running in real-time logic. MicroVision believes that this represents a huge advantage over all other current solutions. In particular, MicroVision's pixel-by-pixel approach to Class 1 compliance, believed to be a first in the industry, is expected to meet the high standards of OEMs.
MAVIN DR, MicroVision's lidar sensor featuring a dynamic field of view, delivers high resolution at all ranges and with low latency, enabling new ADAS safety features to achieve true highway-pilot functionality that OEMs demand. To ensure system compliance to current IEC standards, MicroVision's lidar system incorporates its patented Automatic Emissions Controls (AEC) methodology. Pulses that are hardware-encoded and timed within nanoseconds of each other are used to qualify the safety of each and every pulse emitted throughout the field of view.  This represents the first implementation of its kind that conforms to IEC specification with safety compliance inside the lidar unlike other systems that rely on more expensive sensor fusion implementations that may not be as robust to IEC requirements.
"Given our 20-plus years of expertise developing products centered on laser beam scanning technology, the Class 1 compliance process is not new to the MicroVision team. We have navigated this process before and are pleased to achieve this important milestone with our MAVIN technology," said Sumit Sharma, CEO of MicroVision. "Right from the start, we developed our lidar sensor with safety in mind, incorporating our proprietary technologies, like AEC, to ensure safe operation to Class 1 standards. Our team continues to demonstrate its commitment to on-time delivery at the highest quality levels, and I am grateful for their hard work."
MicroVision is a pioneering company in MEMS-based laser beam scanning technology that integrates MEMS, lasers, optics, hardware, algorithms and machine learning software into its proprietary technology to address existing and emerging markets. The Company's integrated approach uses its proprietary technology today to develop automotive lidar sensors and provide solutions for advanced driver-assistance systems (ADAS), leveraging its experience building augmented reality micro-display engines, interactive display modules, and consumer lidar modules.
Aurora Roadmap Nearing Completion
The Aurora Horizon roadmap to launch outlines key milestones toward delivering a safe, scalable self-driving product for trucking fleets. To close out Q3, Aurora announced the release of Aurora Driver Beta 4.0 and outlined its Autonomy Readiness Measure, the framework the company committed to sharing, which will enable all stakeholders to measure Aurora's progress toward the launch of its commercial trucking service, Aurora Horizon.
"We're making tremendous progress across our technology, pilots, operations, and vehicle platforms, and we're excited to share these advancements with our analyst and investor community," said Chris Urmson, CEO and co-founder of Aurora. "We remain focused on launching a safe and scalable product and will continue to hold ourselves to the highest standards for autonomy performance and commercial readiness."
Aurora Driver Beta 4.0: Nearing Feature Complete
The release of Aurora Driver Beta 4.0 continues to progress the Aurora Driver toward commercial readiness. The technical advancements will enable the Aurora Driver to autonomously handle unexpected obstacles that vehicles can face on roads every day, including:
Detecting and maneuvering around a variety of objects and debris on the road.
Detecting repainted lane lines in complex construction zones.
The beta 4.0 advancements build on previous capabilities, enabling the Aurora Driver to be a safe, courteous, and responsible road user with the ability to quickly and reliably detect and respond to unfamiliar objects and boundaries that can frequently occur. .
Autonomy Readiness Measure: Progress toward a commercial-ready Aurora Driver
Aurora believes the key to developing autonomous technology for safe, commercial operation is through robust development, testing, and validation through both simulation and on-road driving. The launch bar for the Aurora Driver is a closed Safety Case, which is Aurora's evidence-based approach to demonstrate that its self-driving vehicles are acceptably safe to operate on public roads. Once Aurora achieves its Feature Complete milestone, expected at the end of Q1 2023, the company will begin sharing an Autonomy Readiness Measure that reflects progress toward the commercial launch of Aurora Horizon.
Autonomy Readiness Measure: Safety Case percent complete – Each quarter, Aurora will share the percentage of Safety Case claims it has completed.
Once the Aurora Driver is Feature Complete, Aurora also plans to provide a supplemental measure of its on-road autonomy performance as an indicator of its progress in everyday driving scenarios.
On-road autonomy performance indicator: Percentage of miles in autonomy – Each quarter, Aurora will share this indicator as a supplemental way to track the progress of its technology as the company works toward achieving its launch bar of a closed Safety Case for its commercial launch lane. The Aurora Driver's autonomy performance indicator is a quarterly measurement, reflected as a percentage of total commercially representative miles driven over the quarter, that incorporates three components:

Miles driven during the quarter that did not require support, with support meaning human assistance via a vehicle operator touch or other on-site support
Miles where the vehicle received support but where it's determined, through internal analysis including simulation, that the support received was not required by the Aurora Driver
Miles driven in autonomy with remote input from the company's Aurora Beacon tool
As Aurora has said previously, the company believes there are significant limitations to the data that on-road driving can provide for autonomous development and validation. On-road driving performance alone will not determine when Aurora Horizon launches and the company does not anticipate that this indicator will be 100% even at launch, because certain situations (e.g., flat tires) will always require on-site support. Aurora fundamentally believes it's important to build and maintain a strong safety culture. Conducting internal analysis after a vehicle has received support is one of the ways the company furthers this culture, empowering Aurora's vehicle operators to intervene in the autonomous system without fear of reprisal, including how such support would affect perceived performance.
May Mobility to ADA Adaptive AVs with Perrone
May Mobility, a leader in the development and deployment of autonomous vehicle (AV) technology, and Via, the global leader in TransitTech, will launch the first public transit project using American Disability Act (ADA)-compliant AVs in rural America.
The companies' goal for the Grand Rapids, Minnesota project is to demonstrate that AVs reach their greatest societal impact when used for public transportation. The deployment will allow anyone to book a free, on-demand, shared ride from an AV. The project will also advance the deployments of AVs in rural terrains and diverse and sometimes harsh weather conditions.
– First Transit, the leader in mobility solutions, announces that it will operate the Western Reserve Transit Authority (WRTA) autonomous vehicle (AV) pilot, in partnership with Perrone Robotics and GreenPower Motor Company.
The WRTA AV pilot will consist of a zero-emission GreenPower Motor Company EV Star shuttle, which meets all ADA and Federal Motor Vehicle Safety Standards (FMVSS). Perrone Robotics will install their proprietary TONY (TO Navigate You) autonomy kit. The 12-passenger shuttle will drive a route serving Youngstown residents, businesses, and visitors connecting Youngstown's Transit Center, Mercy Hospital and Youngstown State University.
First Transit is providing all operations and maintenance for the WRTA AV pilot, including onboard attendants to ensure the vehicle's safe operation. This pilot is unique in that it is the first AV pilot announced in Northeast Ohio. The AV shuttle has vehicle-to-infrastructure technology (V2I) that can be used in the future to connect with traffic signals, signs, and other road items. This information exchange will help with safety and improve traffic flow.
"We are proud to bring innovative mobility solutions to the passengers of WRTA and community of Youngstown," said First Transit's Senior Vice President Nick Promponas. "Our customers are at the heart of everything we do, and the community of Youngstown will help us continue to enhance and showcase the power of AV technology."
"Fully autonomous operations in spacious all-electric, ADA and FMVSS compliant vans manufactured in the U.S. is a repeated request from customers in the transit space," said Perrone Robotics CEO Paul Perrone. "Our leading-edge autonomous driver technology combined into a zero-emissions GreenPower vehicle, operated by the seasoned professional team at First Transit, will bring the future to WRTA."
"We are excited to be working with Perrone Robotics and First Transit with our EV Star, a multi-purpose, zero-emission, purpose-built vehicle and the only Altoona tested vehicle in its class with the highest score of 92.2, to the Youngstown pilot," said Fraser Atkinson, CEO of GreenPower Motor Company. "Through the pilot with Perrone Robotics and First Transit, GreenPower is advancing autonomous operations with a best-in-class solution."
"WRTA is excited to work with the cutting-edge technology developed by the experts and professionals at First Transit, Perrone Robotics and GreenPower Motor Company. We're proud that our team was selected to host the first AV pilot announced in Northeast Ohio," said Dean Harris, WRTA Executive Director. "We're excited to play an active role in bringing AV and zero-emission vehicles to the Mahoning Valley, a.k.a, 'Voltage Valley.'"
First Transit leads the way in AV operations, with more than 10 past pilots across North America.
UL Solutions Certs Great Wall Motor Co.
UL Solutions, a global leader in applied safety science, today announced that Chinese automaker Great Wall Motor Co., Ltd. is the first to achieve the ISO 21448:2022, road vehicles — safety of the intended functionality (SOTIF), process certificate issued by UL Solutions. Autonomous driving safety assessment experts at UL Solutions audited Great Wall Motor's development process, confirming compliance with requirements put forth by the newly released standard.
The certification requirements aim to raise the benchmark for achieving functional safety in the automotive industry, including a functional safety process and management system as well as a quality management system.
ISO 21448:2022 goes beyond traditional functional safety standards to cover functionality for advanced driver-assist systems (ADAS) and automated driving. The standard puts forth a methodology to address potential safety issues related to automated driving. UL Solutions and Great Wall Motor began working together two years ago to apply the methodologies and processes of the ISO 21448:2022 standard to automated driving systems, which at the time were in a draft state.
"With the development of autonomous driving technologies, the safety requirements for intelligent and connected vehicles are becoming more and more complex and diverse," Jody Nelson, managing director of the Industrial Functional Safety division at UL Solutions, said. "The ISO 21448:2022 process certificate reflects Great Wall Motor's investment and focus on automated driving safety. We are honored that Great Wall Motor entrusted UL Solutions to help navigate these changes, helping to bring innovative vehicles to the market safely."
ISO 21448:2022 addresses unintended behavior of systems in the absence of faults covered by the ISO 26262 series. The newly released standard applies to emergency intervention systems and ADAS from Level 1 to Level 5, as defined by SAE International's J3016 Levels of Driving Automation standard, as well as intended functionalities that include electrical/electronic (E/E) systems installed in series production road vehicles.
Cyngn Contracts with Leading Global Building Materials Maker
Cyngn Inc. (the "Company" or "Cyngn") (NASDAQ: CYN), a developer of innovative autonomous driving software solutions for industrial and commercial applications, announced the signing of a multi-phase contract with a leading global building materials manufacturer that will spearhead the development of the Company's next DriveMod-enabled vehicle platform: electric forklifts.
The customer manufactures a variety of building materials used in commercial and residential properties and generated over $5 billion in revenues in 2021.
Lior Tal, Cyngn's CEO, said, "We are excited about this opportunity to provide our industrial AV solutions for a recognized leader in manufacturing and distribution of essential building products. This agreement has been a long time in the making. We have worked closely with their team to understand their operations and apply our Enterprise Autonomy Suite to create differentiated value propositions for their business. Operating a diverse fleet of thousands of industrial vehicles, the customer is already a carbon neutral company that is committed to a future of automation and sustainability. The implementation of autonomous electric vehicles offers considerable economic and safety benefits, particularly as we consider the vast amount of material handling and hauling involved in building materials production processes."///
—Cyngn Inc. (the "Company" or "Cyngn") (NASDAQ: CYN), a developer of innovative autonomous driving software solutions for industrial and commercial applications, today announced the selection of a U.S.-based manufacturing partner to scale production of its DriveMod Kit for autonomous stockchasers.
DriveMod Kit was launched in April 2022 (patent application filed in February 2022) as a scalable solution for integrating Cyngn's autonomous technology onto stockchasers. The kit is designed for either retrofitting existing stockchasers or integration onto newly manufactured ones. DriveMod Kit's ease of installation creates more flexible and rapid deployment options for customers that are interested in leveraging Cyngn's Enterprise Autonomy Suite across a wide range of industrial and commercial domains. The ability for Cyngn to retrofit existing vehicles with DriveMod Kit is a unique offering in industrial vehicle automation as AMR and AGV solutions typically require new vehicles to be purchased.
By engaging a manufacturing partner, Cyngn anticipates substantially increasing the volume of DriveMod Kits that can be produced while reducing the cost of manufacturing these AV hardware integration modules. Companies with fleets of stockchasers will be able to reap the efficiency and safety benefits of autonomous industrial vehicles more quickly and at a lower cost by simply upgrading their vehicles as opposed to replacing them. The kit's similar installation process for retrofits and end-of-line integrations also eliminates the supply chain dependency on new vehicles being built.
"Through our partnership with Columbia Vehicle Group, we have been exposed to the opportunities as well as the challenges that stem from the growing demand for industrial vehicles," remarked Lior Tal, Cyngn's CEO. "We are seeing customers that already have hundreds or even thousands of stockchasers awaiting delivery of hundreds more to continue expanding and replenishing their fleets. This is straining new vehicle production and exacerbating the labor shortages experienced by businesses that are growing while struggling to fulfill staffing needs. We are pleased to have found a domestic contract manufacturer with an exceptional track record to help us create a scaled solution for autonomous deployments that eases the strain and dependency on vehicle supply chains and labor shortages."
PreAct Gets Battlefield Act
PreAct Technologies, an Oregon-based developer of near-field flash LiDAR technology,  announces that it has been named a TechCrunch Startup Battlefield company, and will be one of only 200 startups exhibiting at Disrupt 2022, October 18-20, 2022. The Battlefield companies were selected out of thousands of applicants, and represent today's brightest early-stage startups ripe for investment.