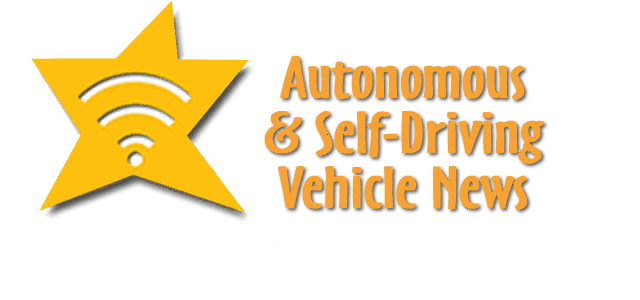 In autonomous and self-driving vehicle news are Cyngn, Mouser and Compound Eye.
Cyngn Study Shows AVs Are Cheaper and More Productive
Cyngn (or the "Company") (NASDAQ: CYN), a developer of innovative autonomous driving software solutions for industrial and commercial applications,  released a new case study quantifying the value that Cyngn's autonomous vehicle ("AV") technology brings to Global Logistics and Fulfillment ("GLF"), a leading West Coast distribution, fulfillment and third-party logistics ("3PL") services company. This is Cyngn's first study quantifying the return on investment an organization might expect by investing in AV technology.
According to Cyngn's research, the deployment of an autonomous vehicle at GLF's Las Vegas warehouse led to a dramatic increase in efficiency — almost immediately. The report found:
a 64% reduction in human labor costs, when compared to using forklifts.
a 33% increase in productivity when compared to using electric pallet jacks.
"The data speaks for itself," says Cyngn CEO Lior Tal. "There are almost no other interventions an organization can implement to increase productivity at these levels. Depending on the organization's throughput, we estimate that this technology could easily save a third-party logistics organization more than $100,000 per vehicle per year."
In addition to the increased productivity, Cyngn's autonomous Stockchaser delivered supplemental benefits. The vehicle provided GLF management with real-time data and reporting on operational analytics, created a safer working environment for GLF employees, and enabled further growth of GLF's client base. Lastly, the Stockchaser served as tangible proof of GLF's commitment to innovation, empowering them to continue surpassing their clients' expectations.
"Working with Cyngn on an autonomous vehicle implementation really opened our eyes to endless possibilities and it's part of what we're trying to plan for in the future," added Kenn Morris, Vice President of Global Logistics and Fulfillment. "I didn't realize how quickly my team would become accustomed to the autonomous vehicle."
As a result of the global e-commerce boom, the warehousing industry is experiencing rapid growth and even industry stalwarts are struggling to scale their operations to meet burgeoning demand. Consequently, traditional labor resources are drying up and becoming more expensive.
Global Logistics & Fulfillment ("GLF") is no stranger to these trends. For more than 25 years, the company has been a leading provider of distribution, fulfillment, and 3rd-party logistics services. With warehouses in San Diego and Las Vegas, it maintains over 300,000 square feet of cumulative space for storage, packing, and assembly. Like many others in the industry, GLF has a customer base that is constantly growing their warehouse footprint. Today, their facility has never been busier, yet the strain on their workforce and the risk of losing business to competitors has never been higher.
Facing rising labor costs, increasingly demanding customers, and an urgent need to scale their business, GLF sought an innovative solution to streamline their operations. Enter Cyngn and Columbia Vehicle Group's new DriveMod-enabled Autonomous Stockchaser. After a brief integration period, the Autonomous Stockchaser supplemented GLF's workforce to transport pallets around its Las Vegas facility. In only a four week pilot deployment period, the new Stockchaser was able to both significantly increase labor productivity and produce material cost savings.
Deploying Cyngn's DriveMod Autonomous Vehicle technology at GLF involved a simple, yet robust set of steps:
Conduct a site assessment. First, Cyngn interviewed GLF's operations managers to obtain a thorough understanding of GLF's process flows. Then, Cyngn's field engineers surveyed GLF's facility to document the operational design domain ("ODD") including the lighting, lane widths, and types of obstacles the vehicle could encounter. From this, Cyngn was able to identify the transporting of pallets from an order fulfillment station to outbound shipping as the optimal use case for the deployment.
Map the facility. In order for an AV to operate, it must know where it is within its environment. To accomplish this, Cyngn scanned the entirety of GLF's facility to create a detailed virtual map.
Bring-up the vehicle. Once the map was created, Cyngn worked with GLF management to define the vehicle's missions, which included the routes the vehicle would take and the stops where pallets could be loaded and unloaded onto the vehicle.
Train key personnel. Finally, before the vehicle was brought into full autonomous operation, Cyngn trained GLF employees on safe use of the vehicle. Then, it was seamlessly integrated into their daily workflow.
Mouser Reports Importance of Driver Monitoring Systems
Mouser Electronics Inc., the industry's leading New Product Introduction (NPI) distributor with the widest selection of semiconductors and electronic components™, has released the latest chapter of its award-winning Empowering Innovation Together™ program. The new episode explores the importance of driver monitoring systems for occupant presence and condition — such as fatigue or distraction — to help foster the safety required for Level 3 autonomous driving and beyond. Content for this fourth installment includes two articles, a blog, an infographic, a new episode of the Tech Between Us podcast and a Then, Now and Next video.
The driver monitoring systems topic explains the methods by which detection of both the driver and occupants can mitigate negative conditions using new user interfaces. Interior monitoring systems can detect signs of distracted or fatigued drivers along with occupant presence and condition to alert the driver.
"As the market begins to increase adoption of autonomous vehicles, the safety of vehicles and passengers is imperative," says Glenn Smith, President and CEO of Mouser Electronics. "Through this installment of EIT, we're eager to share expert knowledge from industry leaders, helping our customers and followers understand this technology and its importance."
In the latest episode of the Tech Between Us podcast, Modar Alaoui, Founder and CEO at Eyeris, joins host Raymond Yin, Director of Technical Content at Mouser Electronics, for a discussion about driver monitoring systems in vehicles, legislation around the technology and the hardware and software behind the systems.
"I'm excited to discuss with Raymond and Mouser's listeners the exciting growth of in-vehicle vision AI," says Alaoui. "This pioneering technology has the potential to completely transform the ways we interact with our vehicles and the ways our vehicles keep us safe."
The Driver Monitoring Systems installment is sponsored by Analog Devices, Infineon Technologies, Molex, NXP Semiconductors, onsemi and TE Connectivity.
Established in 2015, Mouser's Empowering Innovation Together program is one of the electronic component industry's most recognized programs. To learn more, visit https://www.mouser.com/empowering-innovation and follow Mouser on Facebook and Twitter.
For more Mouser news, visit https://www.mouser.com/newsroom/.
Compound Eye Intros VIDAS Development Kit
Compound Eye, a leading developer of software for 3D sensing and perception, announced early access to its VIDAS Development Kit. VIDAS generates dense 3D outputs and per-pixel semantic class across a diverse set of on-road and off-road environments using only scalable, passive sensors like automotive-grade cameras.
VIDAS measures accurate depth without requiring lidar or radar. VIDAS enables vehicles to understand their surroundings in dense 3D and in real time, with applications from in-dash displays to driver assistance and autonomy. The software runs on an off-the-shelf embedded computer, delivering ten times the resolution of lidar at a ready-to-scale cost
VIDAS is the first system to fuse information from stereo parallax, motion parallax, and semantic cues in the environment, combining classical computer vision and modern machine learning.
Scale Safe Technology
Compound Eye's VIDAS is built atop industry standard hardware and is designed with OEMs and Tier 1s in mind. For ease of packaging and integration, cameras can be mounted almost anywhere on the vehicle. VIDAS is self-calibrating, can be adapted to work with a wide variety of automotive cameras, and works alongside OEM or third party software. Compound Eye's VIDAS perception software is the only dense 3D perception technology that does not require proprietary hardware.
Easy-to-Install Hardware
The early access VIDAS DevKit includes two reference cameras, a compute module, a GPS antenna, two FAKRA cables, and a 12V power cable. Initial installation takes thirty minutes or less and perception outputs can be viewed immediately on a tablet or laptop.
Intuitive Software
The VIDAS SDK includes VIDAS Operator for viewing and recording data and VIDAS Inspector for analyzing perception outputs.