I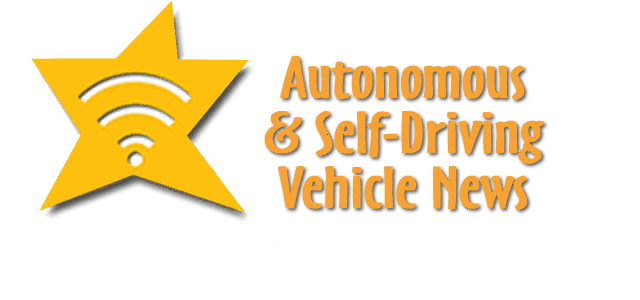 n autonomous and self-driving vehicle news are May Mobility, Aeva and Geek+ and Veoneer.

May Mobility Funded
May Mobility, a leader in the development and deployment of autonomous vehicle (AV) technology, today closed a $111 million Series C round of funding. Additionally, the company plans to continue to pursue its deployment programs using the Toyota Sienna Autono-MaaS vehicle platform while beginning development on another vehicle design centered around mobility, Toyota's e-Palette, signaling the next potential milestone as it seeks new ways to bring equitable mobility solutions to the masses.
"With the close of this latest investment round, May Mobility will continue to accelerate growth in our technology, business development and platforms, all with a global reach," said Edwin Olson, CEO of May Mobility. "Our additional investors, as well as our continued strategic collaboration with Toyota and others, will enable us to march toward driver-out commercial operations in 2023 and enable our expansion into new markets as we roll out more Toyota Sienna Autono-MaaS vehicles now and look to next generation platforms, such as the e-Palette."
Joining Tokio Marine, State Farm Ventures® participated in the round, supporting May Mobility's growth and becoming one of the first U.S.-based insurers to invest in AVs. With improving road safety as a key goal for May Mobility, the investment indicates the insurance industry's growing support for AV operations to reduce road accidents.
"The insurance industry sees the future of mobility and is recognizing the importance of helping to design the way insurance will support autonomous vehicles in the future," said Ryan Green, CFO of May Mobility. "Having partners like Tokio Marine and State Farm Ventures helps expedite that vision for the future of mobility."
State Farm Ventures focuses on investing in start-ups developing technologies and products to fulfill customer needs in ways they may not expect from their insurance company. As the leading U.S. automobile insurer, they look to invest in technologies, services and capabilities that improve vehicle and pedestrian safety.
"May Mobility's technology is a potential compelling advancement in the evolution of autonomous driving and may help to reduce accidents and improve road safety." said Michael Remmes, Vice President, State Farm Ventures.
In addition to the new round of funding, May Mobility is also continuing its collaboration with Toyota. Sienna Autono-MaaS vehicle platforms modified by May Mobility have already been launched for testing and demonstrations in Ann Arbor, with other public deployment locations anticipated in late 2022. The program also features an ADA-compliant up-fit through the company's partnership with Braunability.
Furthermore, May Mobility has begun initial development work on incorporating the company's ADK onto the Toyota e-Palette, a battery-electric vehicle platform that is positioned to further transform the future of mobility. With greater rider capacity and the expansion of more efficient transit services made possible from a platform like e-Palette, May Mobility will continue its mission to ultimately reduce traffic and the need for parking lots and garages, creating more livable green space.
"We are already seeing the benefits of using Toyota's Sienna Autono-MaaS vehicle platform as it was designed from the ground up to interface with computers, and we look forward to future discussions on the use of Toyota's e-Palette as an exciting opportunity to set new milestones as we transform mobility with an autonomous, electric vehicle platform. This platform, coupled with our technology, has the power and capability to accelerate the future of mobility," said Olson.///
Aeva Delivers Aeries II 4D LiDAR
Aeva® (NYSE: AEVA), a leader in next-generation sensing and perception systems, announced that the first Aeries™ II 4D LiDAR™ sensors have been produced and shipped to strategic customers, crossing a major milestone on the company's path toward mass production.
"With this achievement, Aeva is on track to deliver a LiDAR sensor that meets the performance and manufacturability requirements of a wide range of sensing and perception applications at scale," said Soroush Salehian, Co-Founder and CEO at Aeva. "We believe the industry-leading performance of Aeries II, coupled with the volume manufacturing capabilities enabled by our proprietary LiDAR-on-chip technology, has the potential to unlock new levels of automation across industries from vehicles to industrial robotics and beyond."
Aeries II leverages Aeva's unique LiDAR-on-chip technology which eliminates all fiber optics and places all key sensor components including transmitters, optics, and receivers onto a silicon photonics chip in a compact module. This design enables the module's manufacturing process to be highly automated and reliable, allowing Aeva to scale deployment of its products and lower costs to meet the needs of automotive OEMs and other volume customers.
"This milestone is a demonstration of the maturity of our unique Frequency Modulated Continuous Wave technology," said Mina Rezk, Co-Founder and CTO at Aeva. "Customers on the forefront of automation will now have access to the first commercially available 4D LiDAR sensor that enables new levels of autonomy not possible with legacy sensing and perception technologies."
Aeries II delivers breakthrough performance using Aeva's FMCW technology to directly measure the velocity of each point with centimeter per second precision, in addition to precise 3D position. The sensor delivers industry-leading performance including four million raw points per second, a maximum field of view of 120 degrees by 30 degrees, and a maximum detection range of up to 500 meters. Its compact design is 75% smaller than the previous generation while achieving the strict environmental and operational standards expected by OEMs and industrial customers.
Geek+ Partners with Systemex Automation
Geek+, the global leader in autonomous mobile robot (AMR) technology, is pleased to announce it has entered into a stategic partnership with Systemex Automation, a leading Canadian systems integrator. Through the partnership, Systemex Automation will offer its customers Geek+'s full portfolio of Picking, Moving, Sorting and Storage/ASRS AMR solutions.
Randy Randolph, Geek+ Americas VP of Channels and Partnerships, said: "We are delighted to ally with Systemex Automation as their first AMR partner in North America. This is another milestone in our expansion in the Americas, continuing our strategy of working with trusted partners to scale our deployments and offer customers the flexible automation solutions they need to achieve their goals."
Serge Tousignant, President of Systemex Automation, commented: "We are excited to partner with Geek+ to complement our growth strategy in the automated warehouse operations for the Canadian and U.S. markets. We're convinced that Geek+'s wide range and versatile AMR solutions combined with Systemex Automation's integration capabilities in the automation industry for manufacturers, distributors and retailers is a win-win formula. It will enable us to offer our customers the best value and most flexible automation solutions on the market."
The agreement with Systemex Automation comes hot on the heels of a series of innovative new additions to Geek+'s multitude of AMR solutions, including its latest goods-to-person solution, PopPick, which made its North American debut at Modex 2022, as well as Sky-Storage & Ground-Pick, which combines four-way shuttles for reserve pallet storage with Geek+'s P-series picking robots for forward picking.
With Geek+'s full suite of AMR technology at its disposal, Systemex Automation can provide to its wide range of customers in manufacturing, retail, and distribution the latest cutting-edge automation technology that augments not only the logistics processes, but also improves operational efficiency, lowers costs and addresses the current labor shortage challenges.
About Geek+
Geek+ is a global technology company leading the intelligent logistics revolution. We apply advanced robotics and AI technologies to realize flexible, reliable, and highly efficient solutions for warehouses and supply chain management. Geek+ is trusted by over 500 global industry leaders and has been recognized as the world leader in autonomous mobile robots. Founded in 2015, Geek+ has over 1500 employees, with offices in the United States, the United Kingdom, Germany, Japan, South Korea, Mainland China, Hong Kong SAR, and Singapore.////
Veoneer Ride & Drive in Michigan
The automotive technology company Veoneer is hosted aride and drive event taking place June 13 – 17 that highlights the company's newest technology advancements that support the future of automated driving and automotive safety.
Demonstrations will take place primarily on the roads of Michigan and will focus on the importance of collaborative driving and the interaction between the driver and safety technologies available in the vehicle.
Guests will experienced the full scalable architecture with multiple systems running in one vehicle, ranging from a one sensor system to a complete sensor system that includes Veoneer's stereo vision, radar sensors, and driver monitoring system. Demonstrations will include Veoneer's Thermal Sensing, Driver Monitoring, Radar, Vision, Intelligent Speed Adaptation, Highway Assist, and Collective Perception.
Veoneer highlighted its relationships that support the company's commitment to offering safe, robust, high-quality sensor solutions to vehicle manufacturers globally:
In our exhibition area, guests will have the opportunity to learn more about Qualcomm Technologies, Inc.' s Arriver™ software on the Snapdragon Ride™ Platform
Baraja will offer demonstrations of their Spectrum-Scan™ technology that is setting new benchmarks for precision, range, and reliability for LiDAR
HERE Technologies will share more about how their world leading ADAS, HD maps, and location platform can help automated driving systems be more reliable, safe, and comfortable across all levels of automation
TriEye will offer a deeper dive into their world's first technology that enables Short-Wave Infrared (SWIR) HD imaging and accurate ranging simultaneously in all visibility conditions through one sensor system for ADAS and autonomous vehicles
"We are excited to be hosting an in-person ride and drive event in North America after two and a half years," says Jacob Svanberg, CEO of Veoneer. "This event is a great opportunity for us to highlight our broad product portfolio of cutting-edge active safety technologies including a full stack of features and functions for the delivery of scalable ADAS, collaborative and autonomous driving solutions."
///